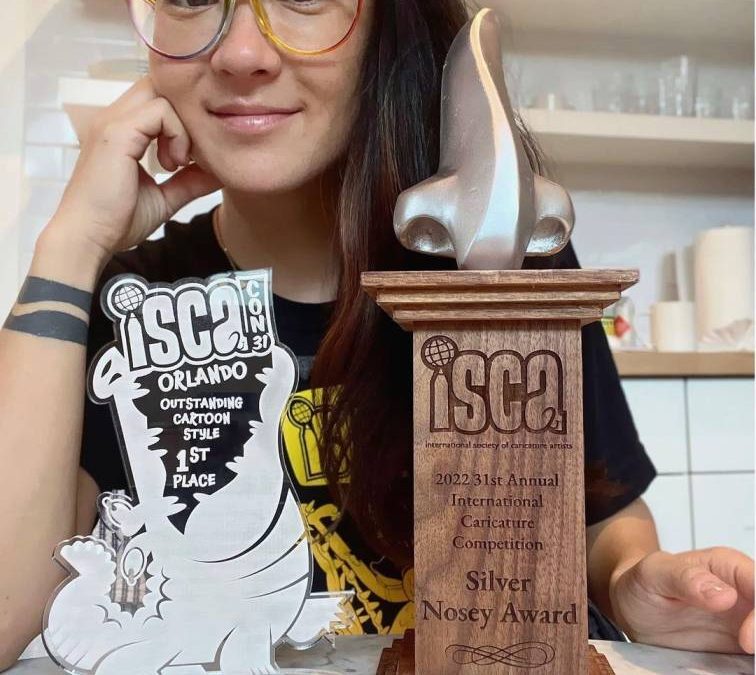 10 Inspiring Caricature Artists in The United States Revealed!
Caricatures have been cherished throughout history as a form of exaggerated and artistic expression, transcending the boundaries of traditional portraits. The beauty of this art form lies in its innate ability to capture the subject's emotions with a light-hearted twist, often highlighting the artist's humour. 
As an art that goes beyond the physical representation, caricatures are great gifts and reminders of individuality. However, finding talented caricature artists is becoming challenging for various reasons. Therefore, we have compiled a list of ten amazing caricature artists in the United States who can help you go wild with creatives while allowing you to share countless smiles.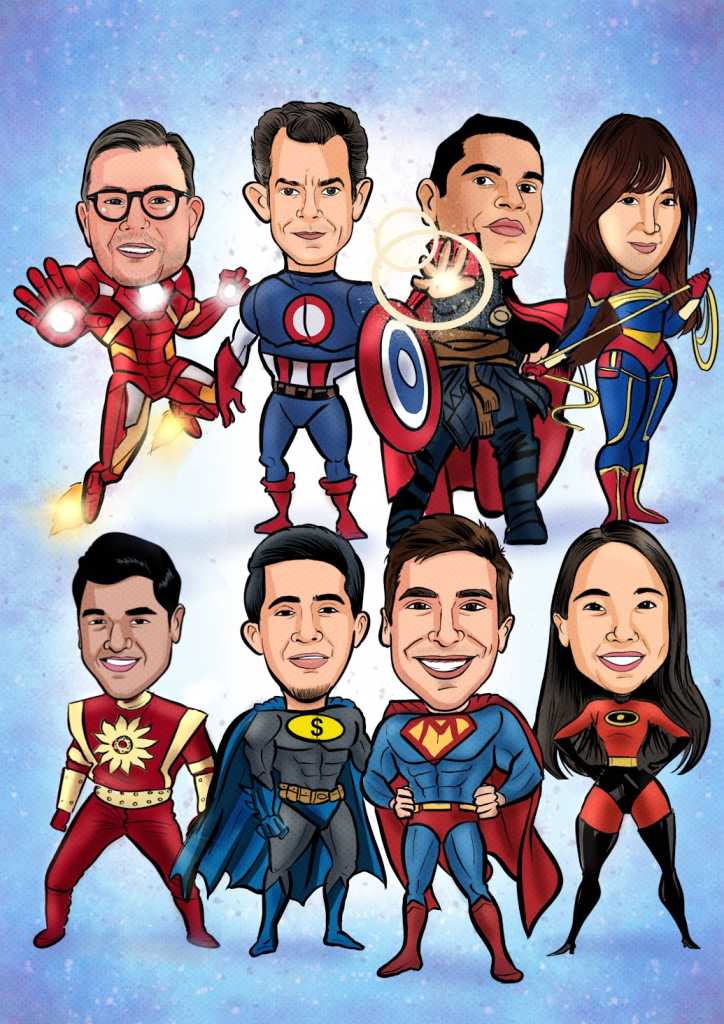 Nick Kienzle: The Live Caricature Artist
Live shows like magic, art creation, and portrait making are fun and jaw-dropping. Nick Kenzle, an inspiring caricature artist in the USA, has cranked it up a notch with his superior skills. The USA-based artist is famous for amusing subjects or individuals like you by creating caricature art capable of generating great reactions from the crowd. 
Even though Nick has just started his digital Instagram crusade with just over seven hundred and fifty followers, it is just a matter of time before he gains huge traction. Having served several clients worldwide, Nick is also a renowned name for customers looking for caricature artists in America.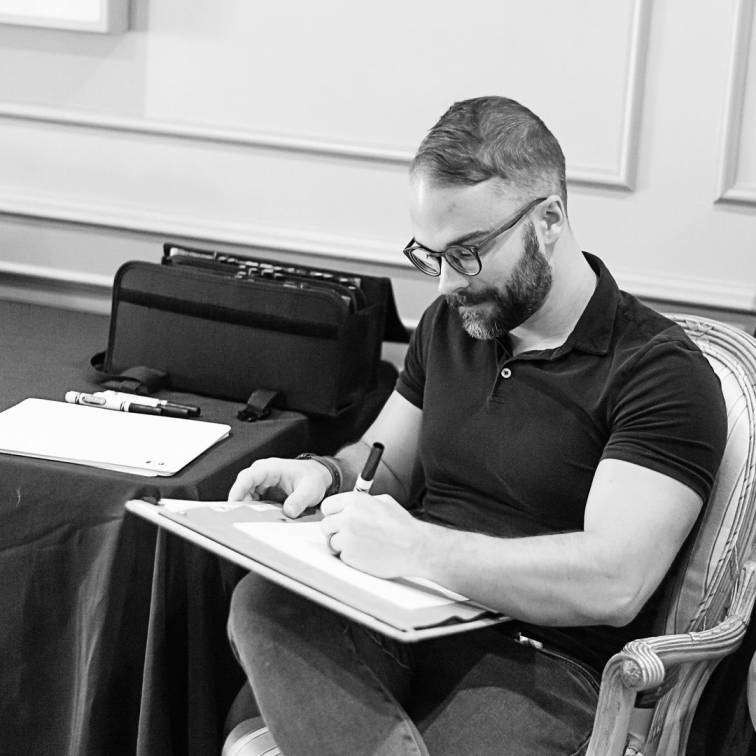 Want a Personalized Caricature?
David Duque: The Quirky Caricature Portrait Maker
Whenever there's a talk about realistic portraits with a touch of exaggeration, David Duque's name is always mentioned. The master caricature artist from USA has created a new category by mixing realistic art, portraits and caricatures in the same apparatus. 
Such chemistry has created a great art form, allowing David to capture the attention of more than six thousand followers worldwide. Further, showing off his skills in the digital spectrum, anyone can connect with David to create a timeless caricature with sprinkles of watercolours and acrylics, a revered artwork for you or your close acquaintance. David's skills in exaggerated caricatures and expertise in several verticals will allow you to go wild with creativity.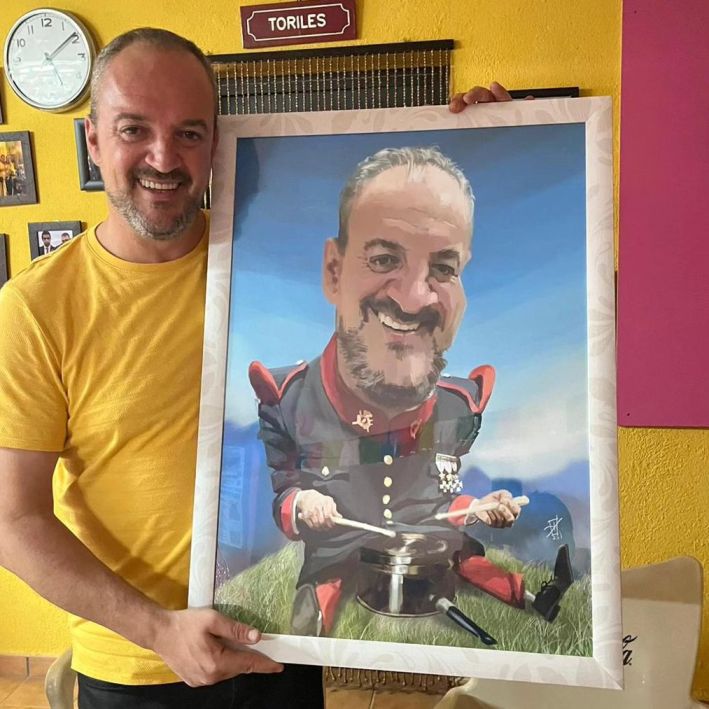 Paul Moyse: Redefining Realistic Caricatures
Caricatures are inherently an art type comprising exaggerated features of the subject. This makes it very difficult for a caricature artist to insert the element of realism within the frame. However, Paul has already achieved the immutable challenge with his realistic caricatures. 
Paul Moyse, a master caricature artist in USA, is headlining the caricature category for the United States with inspirations and courses. While working to inspire more than nine thousand followers, Paul also ensures that his courses further fuel the inspiration. A true gem and trendsetter in the art and caricature community in the States!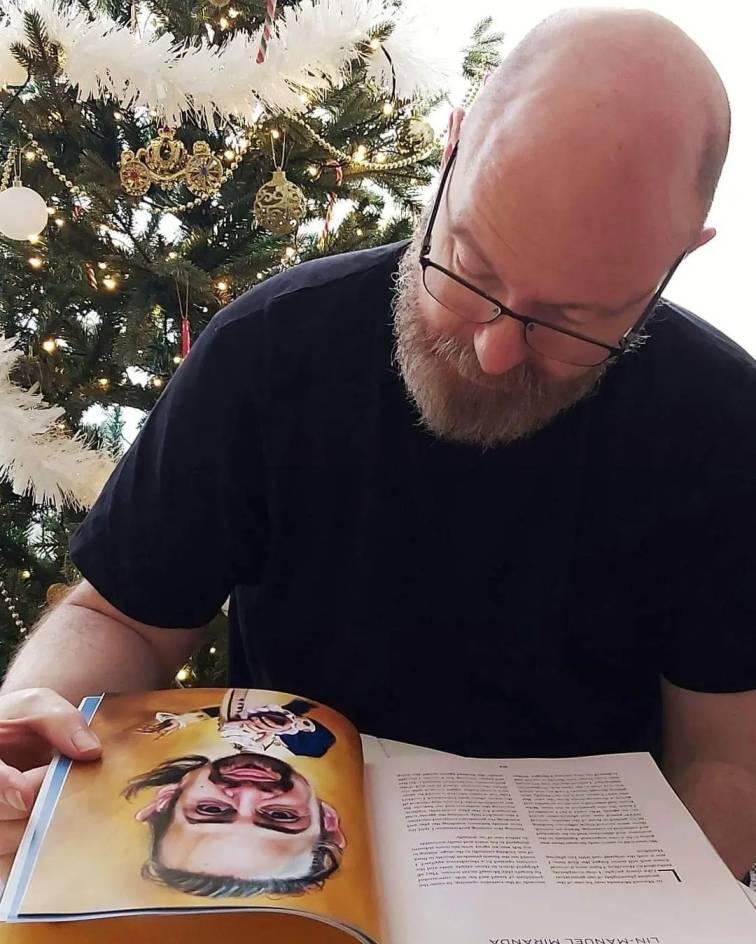 Thomas Fulharty: Age of Historic Caricatures
Thomas Fulharty has an uncanny knack for attracting the attention of art lovers, caricature enthusiasts and history lovers. As a versatile artist, Thomas has attracted the attention of more than a hundred thousand followers on Instagram. 
Thomas's work depicts characters from the industrial age, from realistic painting sketches to concept art. Surely, the versatile caricature artist in the USA commands a very strong command of composition, precision, and shading techniques, which speaks volumes about his ability to capture emotions. 
Even though the caricature is a piece of the puzzle to his vast skill set, Thomas has left no stone unturned to ensure his skills as a caricature artist are widely appreciated.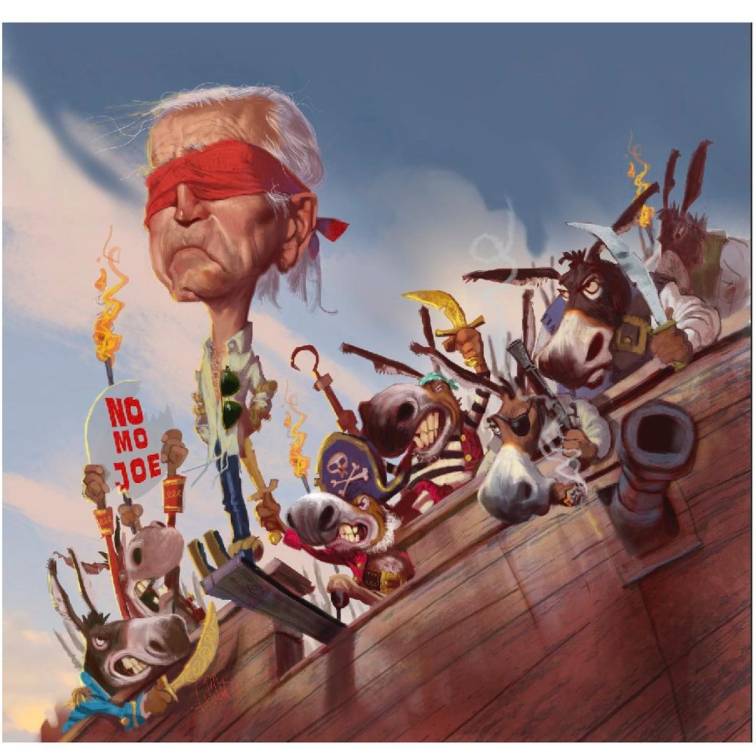 Mike Giblin: The Comic Caricatures
Comics has been an inherent part of everyone's childhood, regardless of generation. From highly appreciated series like Marvel to several revered manga series, comics imbibe a sense of nostalgia within us. However, the appreciation towards such masterful art decreases as we grow old. As a renowned caricature artist in America, Mike is emerging as a nostalgic trendsetter who has successfully revived the childhood essence through his masterful creations. 
Mike's art is greatly inspired by comic styles and illustrations, which are masterfully combined with sprinkles of his caricature expertise. Being able to portray the characters' emotions, Mike has made it impossible for ardent comic lovers to ignore his Instagram page. With almost thirty-six thousand followers, the USA-based artist never misses a chance to amaze his followers through his timeless comic caricatures.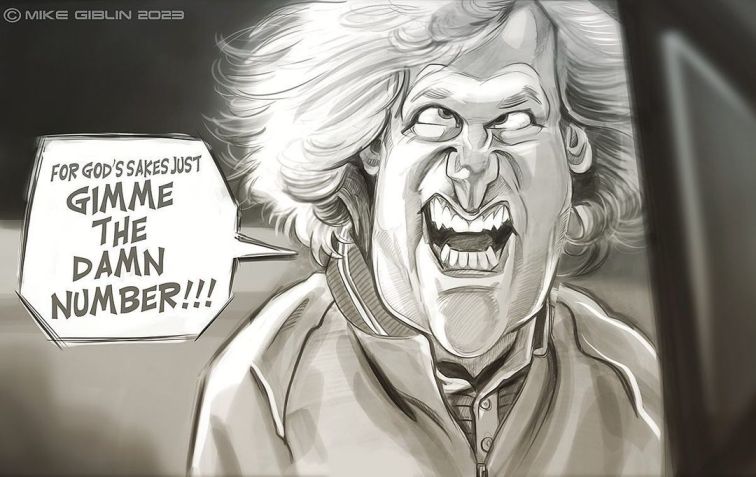 Want a Comic-Themed Caricature?
Kiko Yamada: Awards and Caricatures
The prodigal award-winning caricature artist from the States frequently loves to capture the essence of comics through her exaggerated caricature art. Kiko Yamada, the fourteen times award winner caricature artist in the United States, is creating waves amongst the caricature community with a whopping follower base of four hundred and ninety-seven thousand followers!
Having been featured by several corporates and magazines, Kiko also loves to share her approach to creating tantalizing keepsakes all over the internet. The award-winning caricature artist from Hawaii features comical humour through her exaggerated watercolour caricatures. Her artwork now inspires several aspiring caricature artists in the United States and other parts of the world.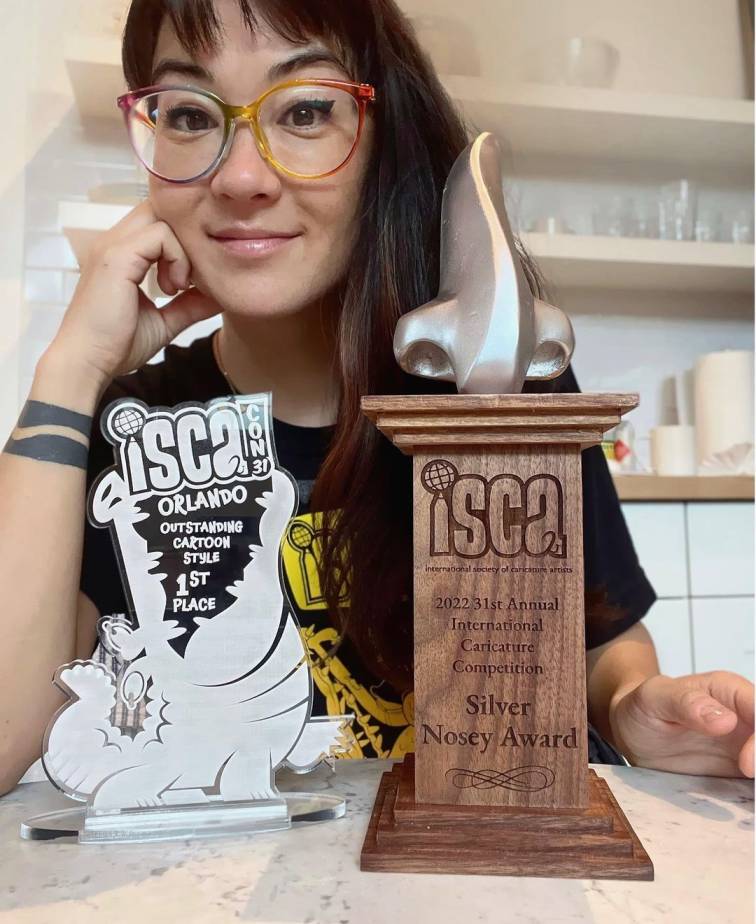 Saemee: Shiny Caricatures in a box
The exquisite use of precision strokes and vibrant colours have attracted the attention of several art lovers worldwide, amassing almost twenty-four thousand followers. Saemee loves to showcase her caricature art with a pinch of realism, boxed in eye-catching portraits. 
Saemee's art evokes an essence of transcendence, thus allowing viewers to venture into underlying concepts, perfected by her bold brush strokes. Furthermore, Saemee's art also underlines one deep desire to explore the metaphysical realms. Such variations, coupled with frequent posts, encourage her viewers regularly to engage with her timeless works personally.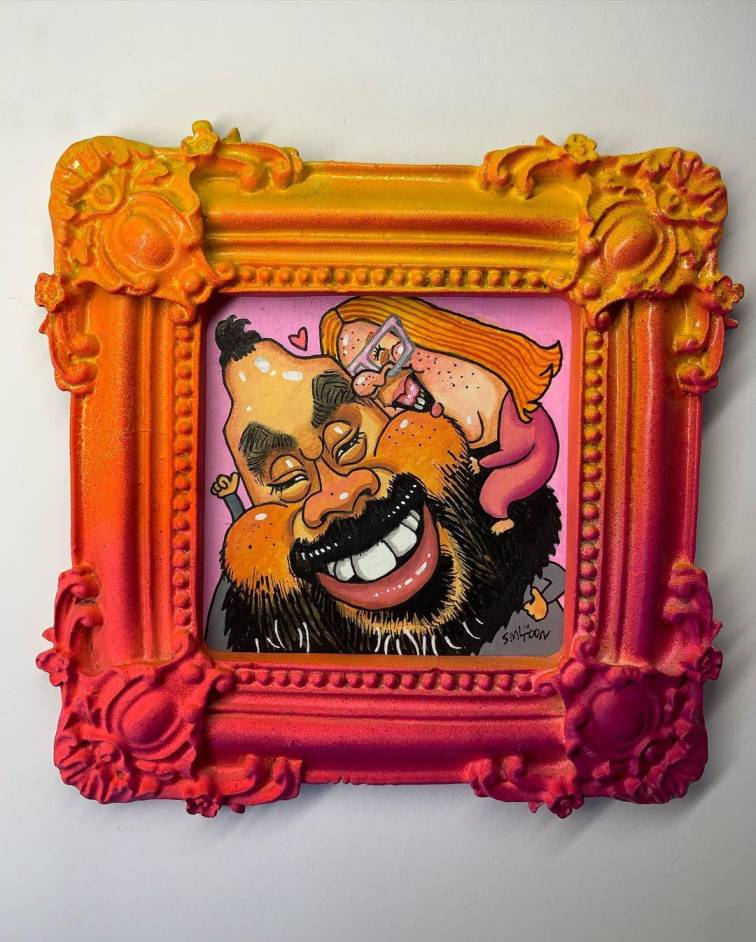 Mark Hammermeister: Caricatures and Concepts
Versatility is the birthright of the Detroit-based, who has left his mark in illustrations, portraits, concepts and caricature arts. Mark Hammermeister, hailing from the United States, is one of the most versatile artists in the State caricature community, boasting mastery in every vertical. 
Even though Mark has been a late adopter of the digital medium, he has still managed to attract traction on the famous social media platform, with around six thousand eyes eagerly waiting for his next work. Mark's work comprises realistic caricature portraits and concept art, which highlights his uncanny ability to record the emotions of his subject in an interesting way. Inspired by the popular Netflix, the Wednesday Adams artwork underlines Mark's ability to recreate amazing artwork in a new exaggerated light, uniquely portraying emotions.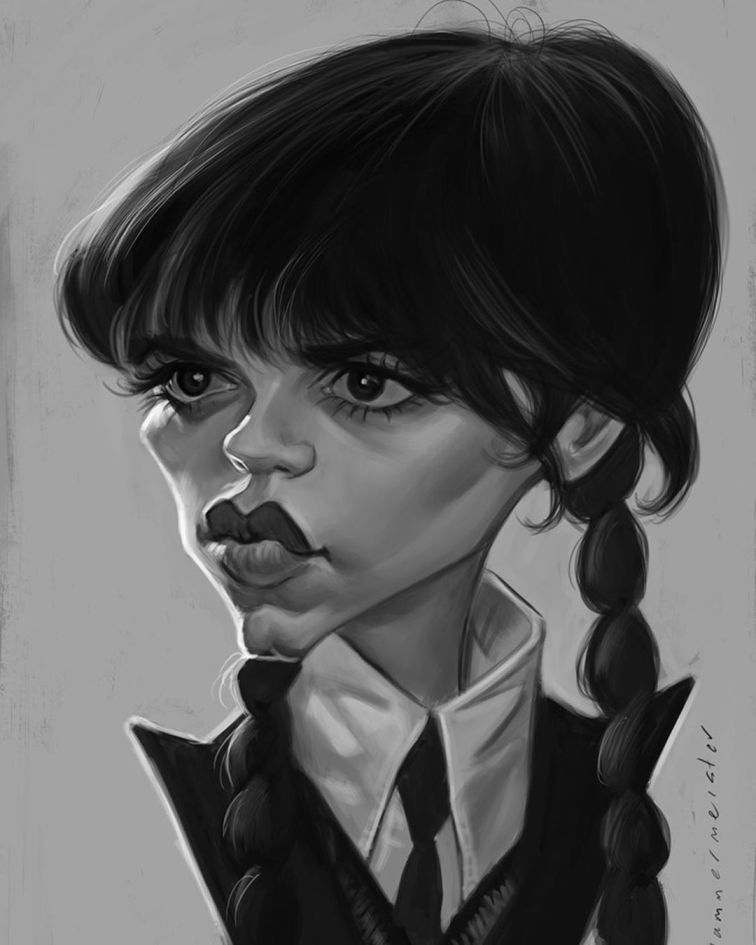 Alberto Aries: Caricatures for a Cause
Caricatures are valuable keepsakes that record memories with a pinch of humor. Usually, such arts depict the owner or one of their loved ones in a quirky way. However, Alberto Aries took it forward with interesting subjects relevant to a huge audience. 
It is tough to have an eventful day after viewing this one-of-a-kind caricature artwork for this canine, staring intently at the owner with a letter. The usual norm of drawing human subjects and concepts is fairly common. However, Alberto is a master at portraying the emotions of our favourite canines in ways that words fail to express. There's no doubt that Alberto's subtle additions carry a deep meaning, which allows his viewers to interpret personal meanings. This further allowed the inspiring caricature artist in the United States to capture more than fourteen-thousand viewers' news feeds, great social proof!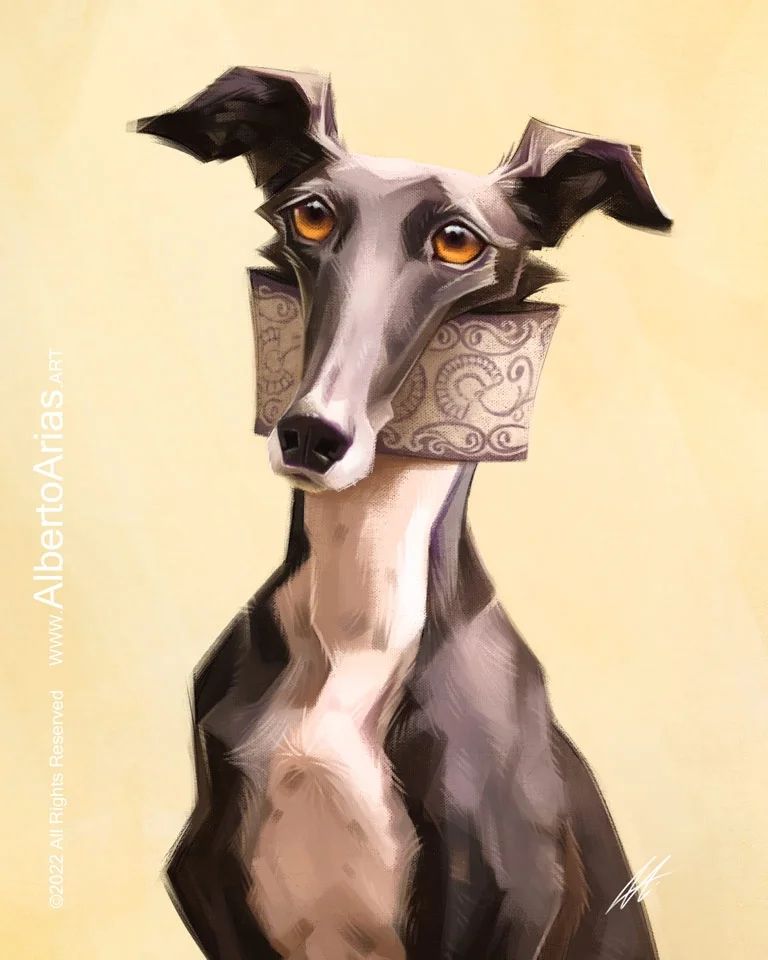 Get your Caricatures with Stoned Santa
Why buy Customized Illustrations From StonedSanta?
Stoned Santa is an art and gifting company founded with a simple vision to connect exceptional artists to customers and corporates looking to create memories through their gifts. With a cause to create a new category and a career path for aspiring artists, Stoned Santa has served more than five-thousand customers worldwide, with Google and BMW being some of their major clients. 
Having created a very convenient and fluid ordering process, the company believes choosing or ordering a gift should be hassle-free and enjoyable. If you are an individual who loves to share smiles through creative keepsakes, Stoned Santa is your go-to place!
Looking for the perfect gift?
Look no more, our gift experts will get in touch with you and help you with all your requirements.