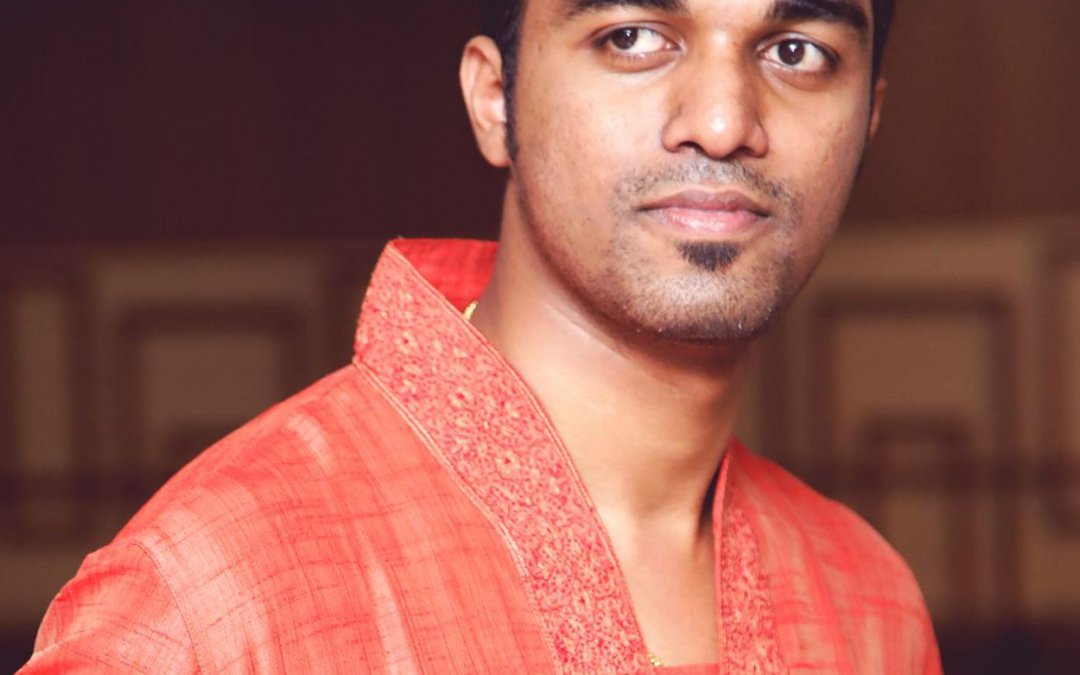 Haters gonna hate, Poatoes gonna potate
Interview with Harsh Gopal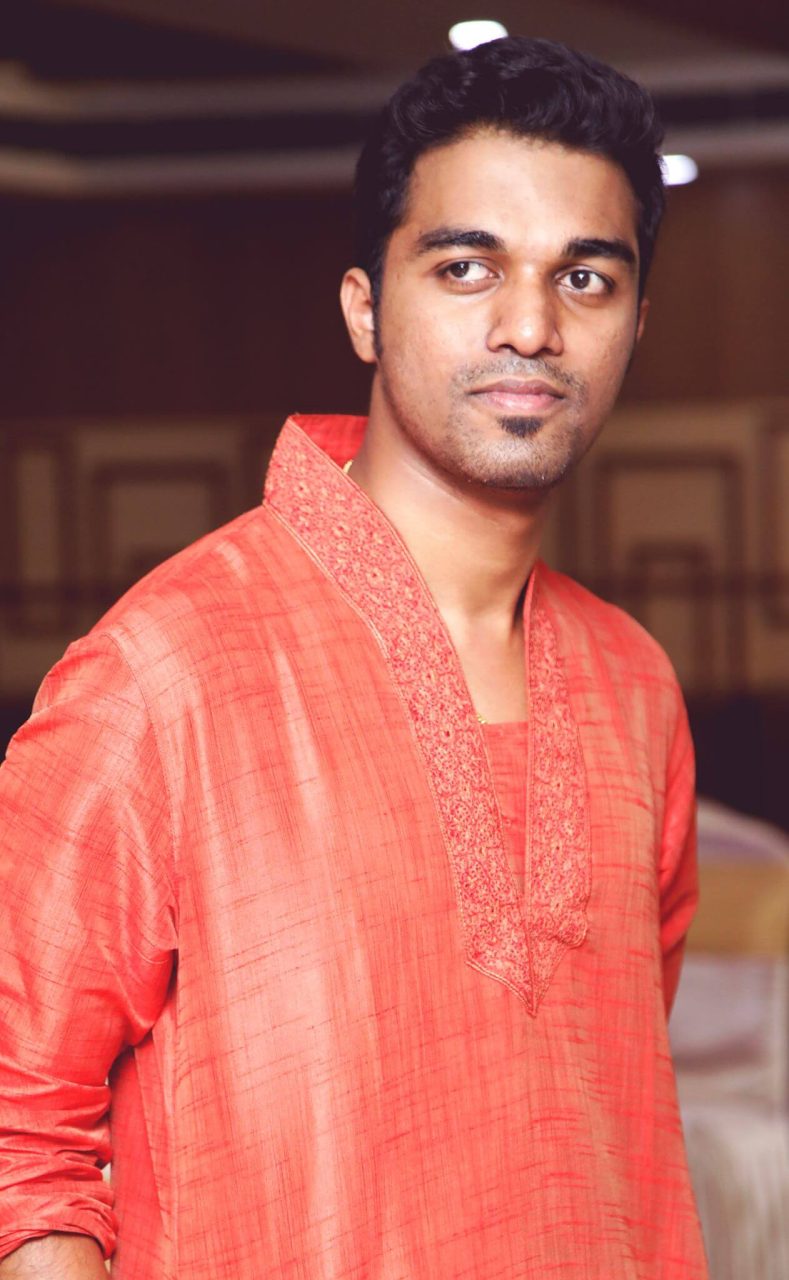 Harsh Gopal, Comic Creator
Amid the filters and pretentious posts on social media, there's one adorable potato that's spilling out bitter-sweet truths about life. The Bangalore based UX designer and illustrator, Harsh Gopal is the mastermind behind  "Truth Potato".
Let's admit it, everyone loves potatoes, no matter in which form. A potato dropping truth bombs about life is just a cherry on top. Harsh believes that people relate to visuals better than words and aims to spread messages through his quirky illustrations.
Read on more to find out what Harsh has to say about him potate-ing from his inner wisdom.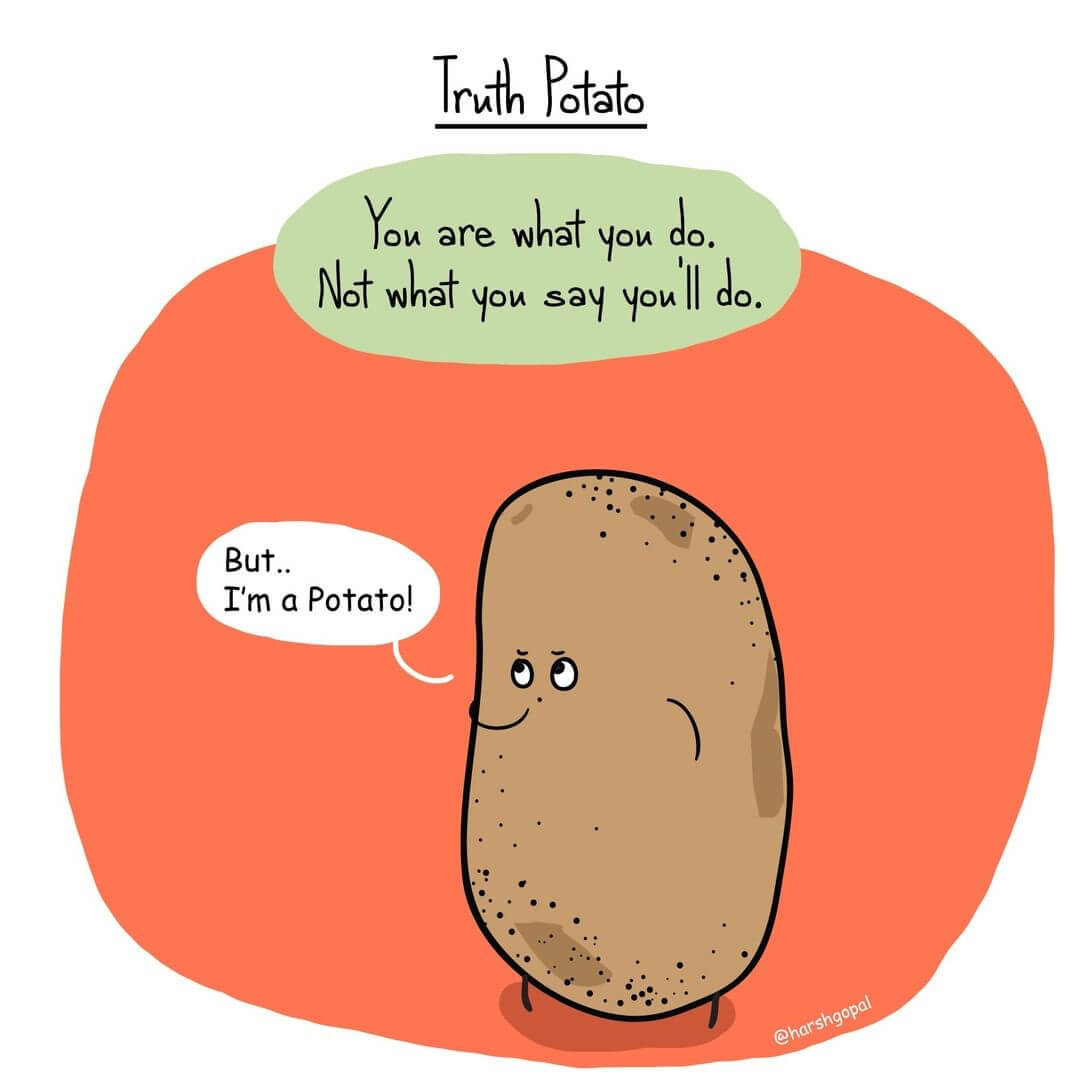 Everyone has their own definition of Art. What is yours?
To me art is something that helps me de-stress and unveil my inner-thoughts that delve deep within me. It also helps me escape from reality.
What are your earliest memories of drawing as a child?
I used to sketch as a kid. My earliest memory of drawing comics, is in school. It was called "Little Brahmin", and revolved around hilarious moments in the life of a Little Brahmin and his close friend. [In retrospect, it might sound a little offensive, but in my defense, that was just an innocent depiction of my friend]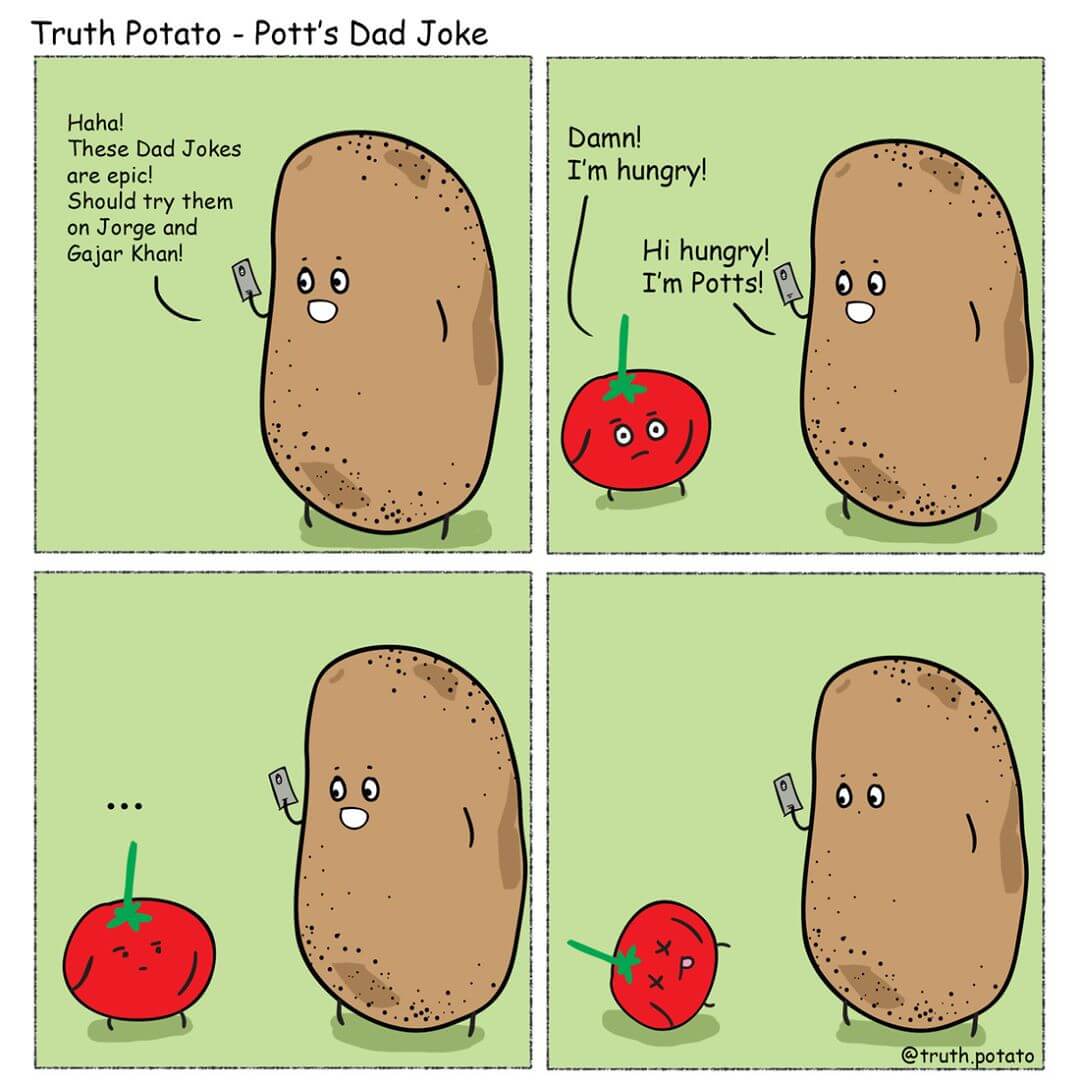 "Truth Potato" is your brain child. Can you share the story behind it? Why did you choose a potato as the central character for your comics?
I have been asked this a hundred times and it always seems exciting to answer.
After a long day, I was sipping tea and crunching some fries (No points for guessing). Few fries down, and a thought struck my mind, "How does most of the world love anything related to potato? How would it be if a character in the form of a potato advised people about life?"
One quick Google search later, I realized that no similar character existed. Thus, the Truth potato was born.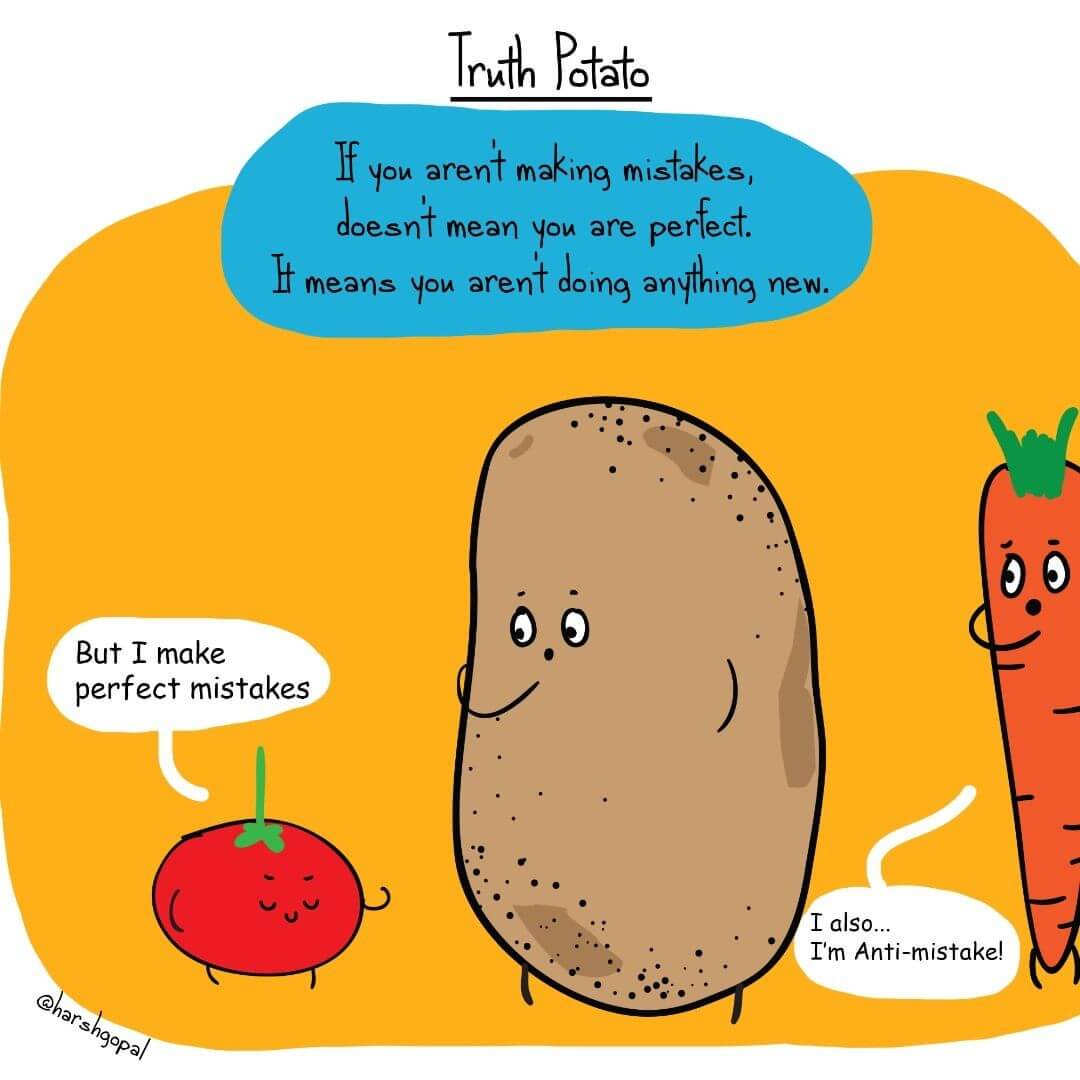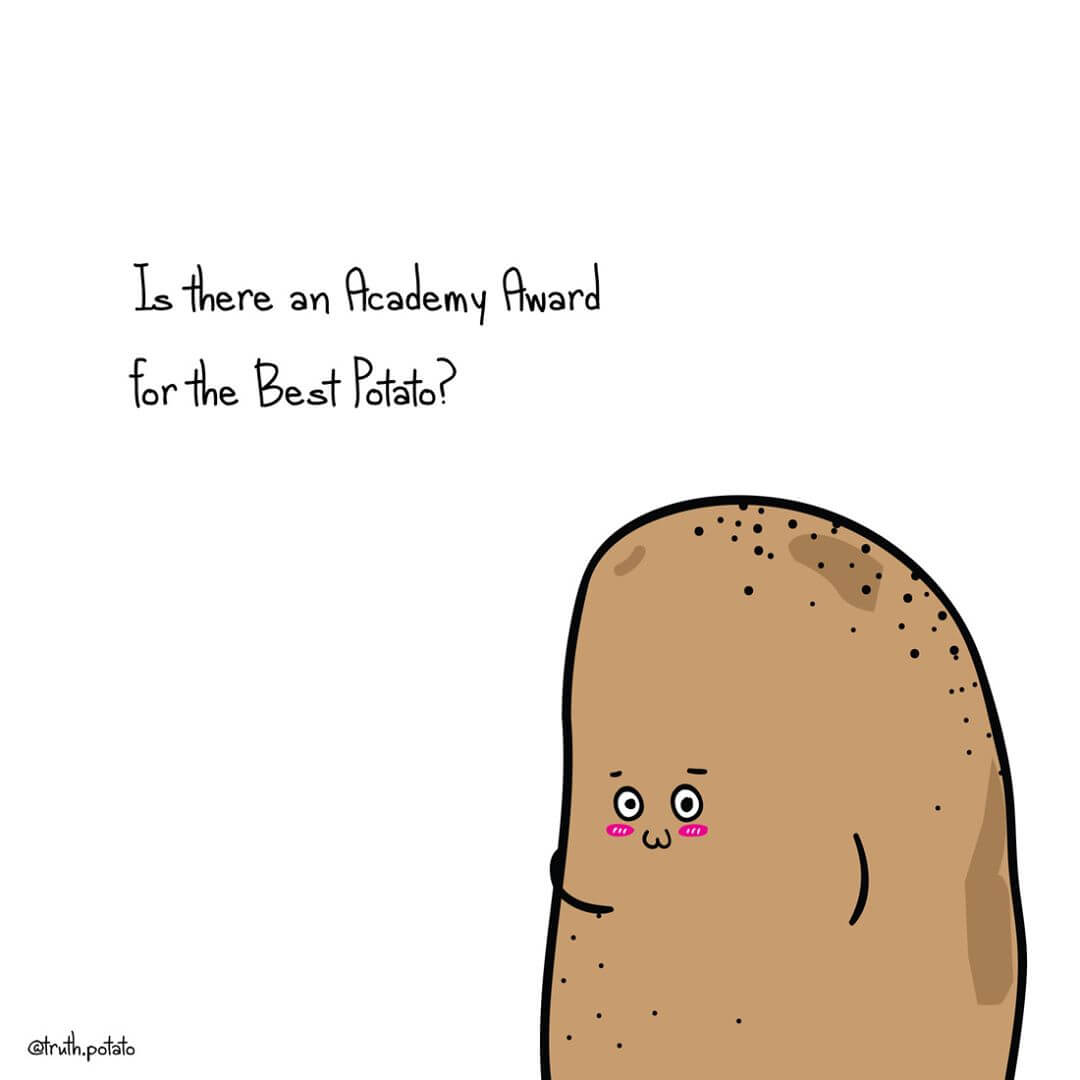 Where do you draw inspiration for your comics, and what do you wish to convey through them?
I seek inspiration from anywhere and everywhere. If you look round, there are thousands of inspirational quotes out there, but not many take them seriously. The whole idea was to put forth these truths and advices that people wouldn't accept otherwise.
As an artist, you must have worked on several interesting projects. Could you talk about projects that deserve a special mention?
Apart from drawing the mentioned comics, Little Brahmin and Truth Potato, I write poems and short stories for my blog – Frozen Panache whenever I find the time. Writing has always been my first love and I always wanted to get a book published. 
Few months back, I also started a YouTube channel, Mango Light Entertainment, with friends in a serious attempt to bring those stories to life.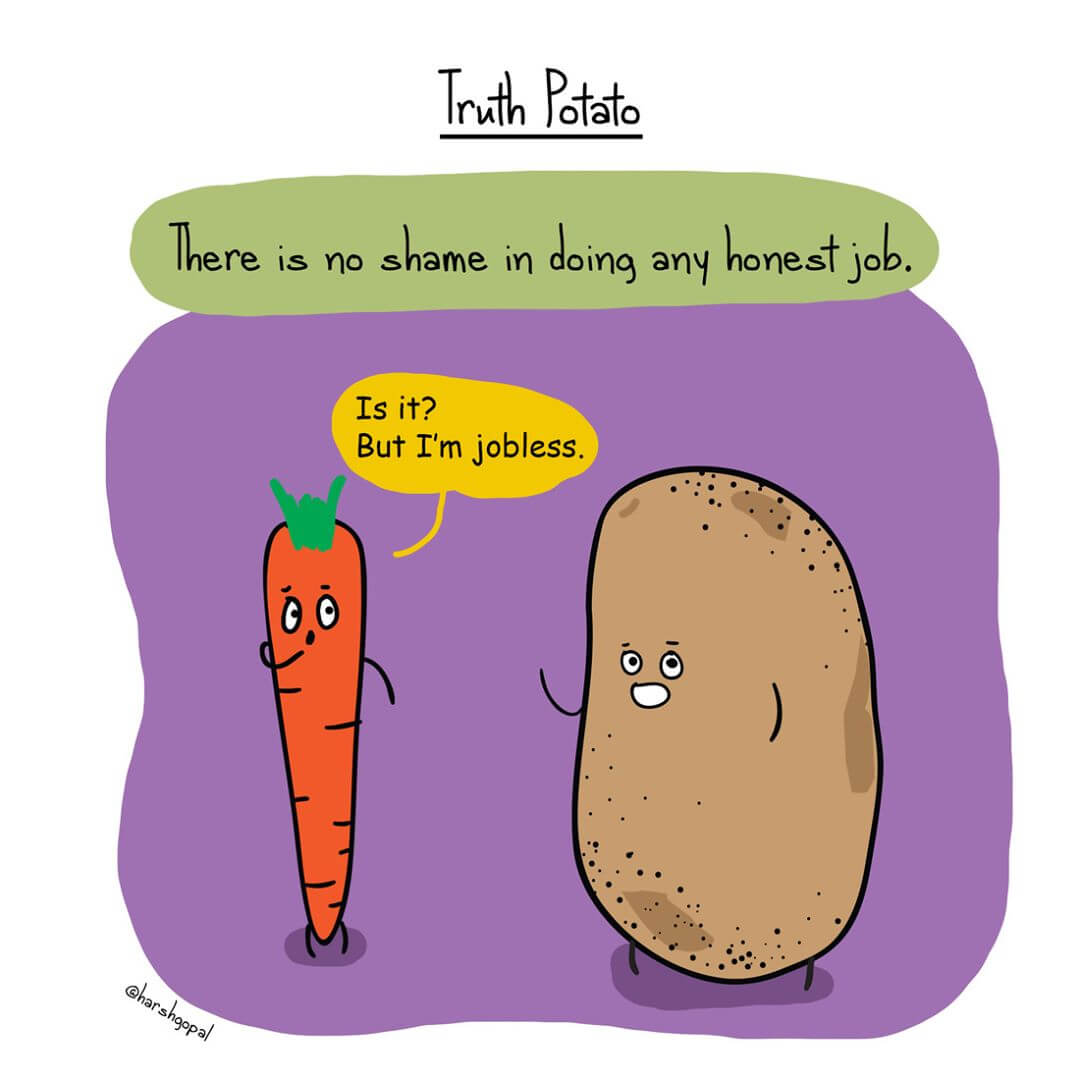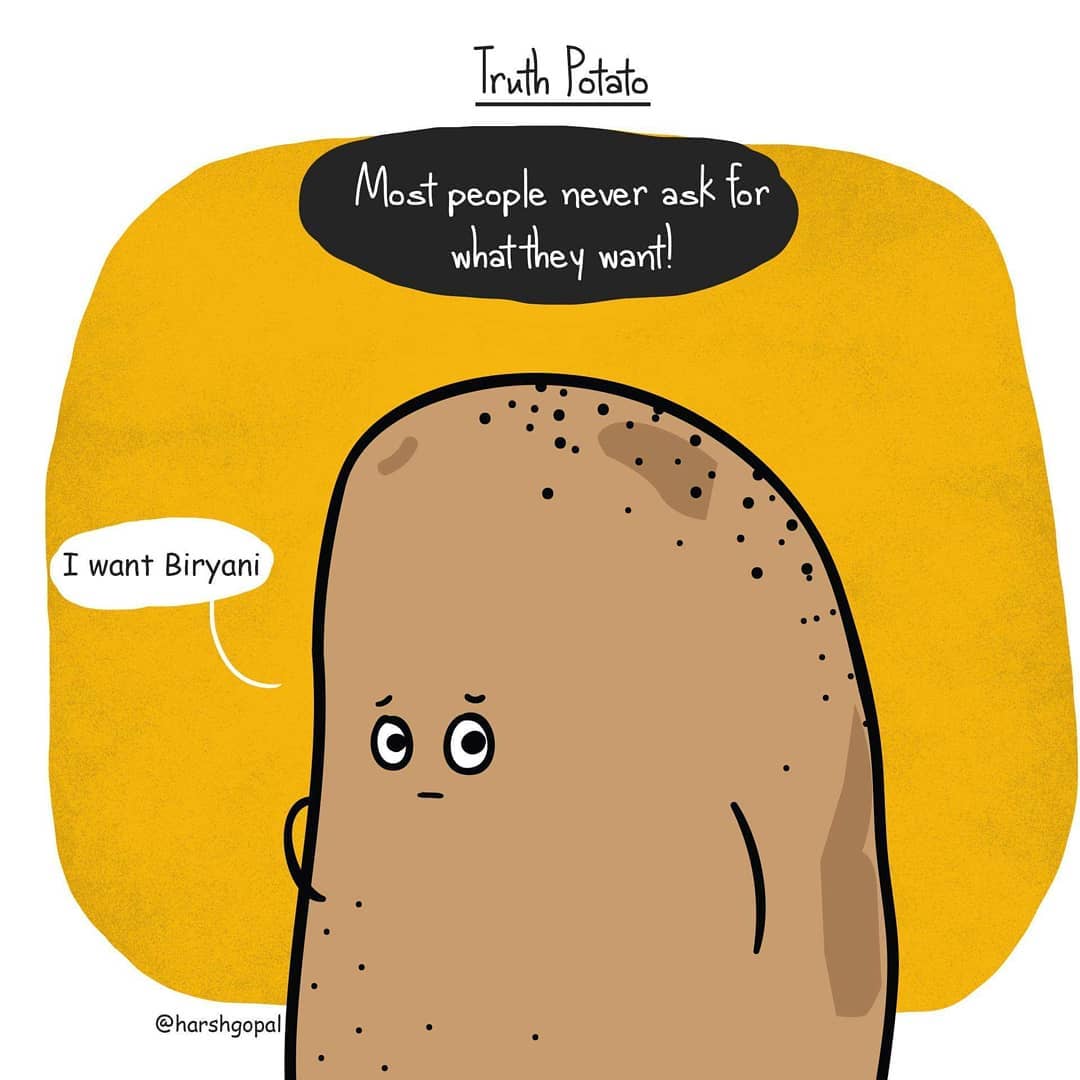 How do you think technology has changed the dynamics of art?
Social media and graphic tablets have helped creators/artists showcase their talent better to the world unlike before.
Who are some illustrators and comic creators that you admire?
There are many comic creators that I love reading. My most favourite would be Alicia Souza, War and Peas and Poorly Drawn Lines .
How often do you face creative block, and how do you get over it?
Creative block is something one cannot escape from. The creative part of your brain is on a strike, and just refuses to work.
Initially, I used to dread this, but over time I have accepted creative block and try to deviate my attention to something else until I get fresh ideas.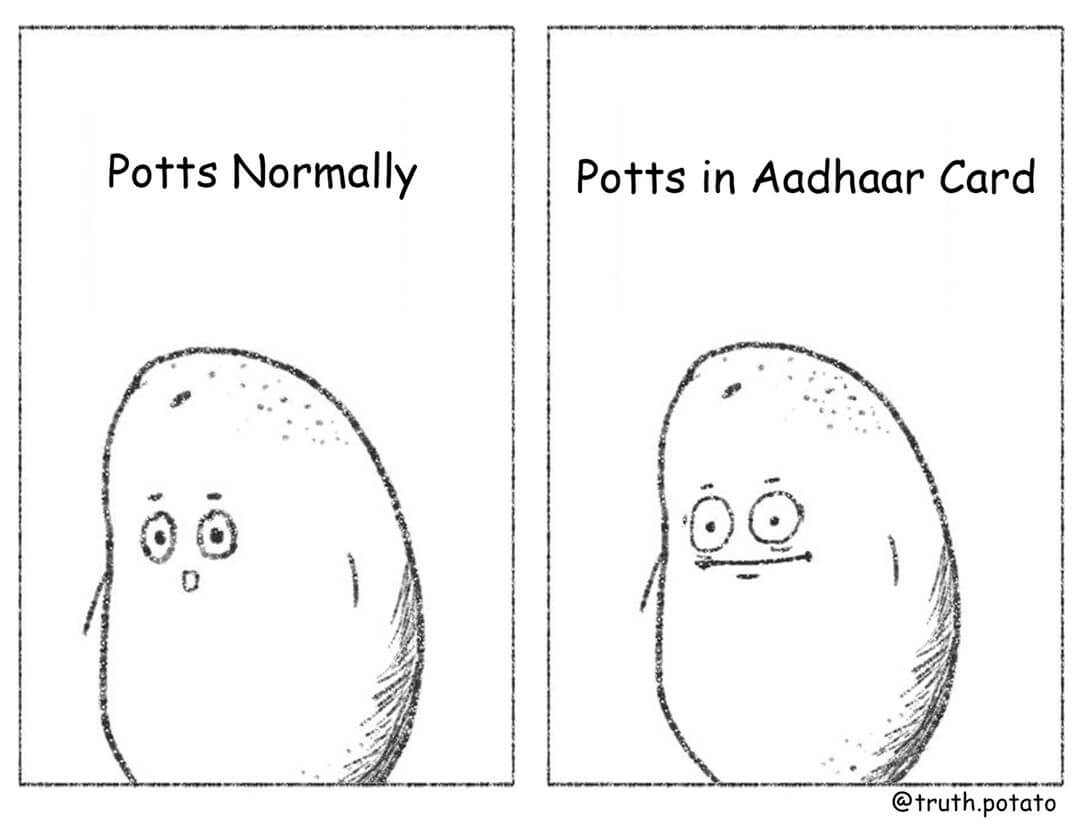 If you could learn another form of art, what would it be?
Music. 
If you could give an advice to your younger self, what would it be?
"You'll face failures pretty often but stick to what you believe in. Your definition of success needn't be aligned to the world's definition. You'll make something out of a potato that people would love and no, it's not a dish."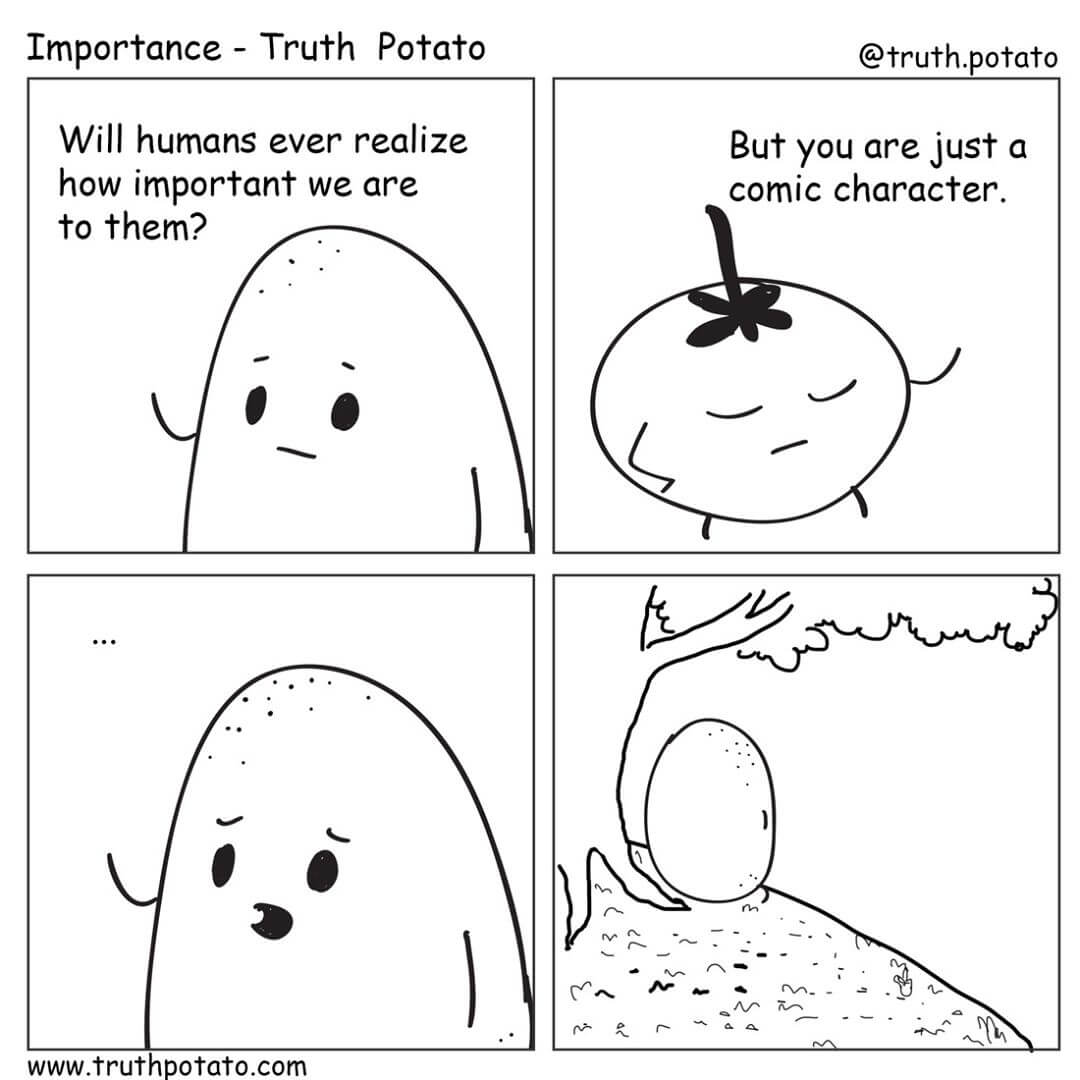 How do you handle criticisms?
When Truth Potato got featured in Bored Panda the first time, there was lot of traffic coming in. That included lot of criticisms as well. There were people who loved Truth Potato and there were people who didn't receive it well.
I would be lying if I said that the criticisms didn't hurt me. But, it's the criticism that make us a better version of ourselves. Nonetheless, there are some people out there spreading hate, no matter how good you are.
Over time, I have realized that I don't work to please everyone, instead to bring smiles on the faces of few who appreciate my work.
What's the bitter truth that you can tell to the budding artists and web comic creators?
Though technology has made putting your content out there to the mass easier, it has also made the process stringent. Do not give up and believe in your content. You'll attract your niche audience with time.
What is the best way that we, as readers, can support you and other original content creators?
There's nothing more important than support of your readers. Small little thinks like sharing a comic with your friends; giving due credits to the creator; purchasing any merchandise if your favourite artist has put something up for sale and supporting on Patreon, make a huge difference.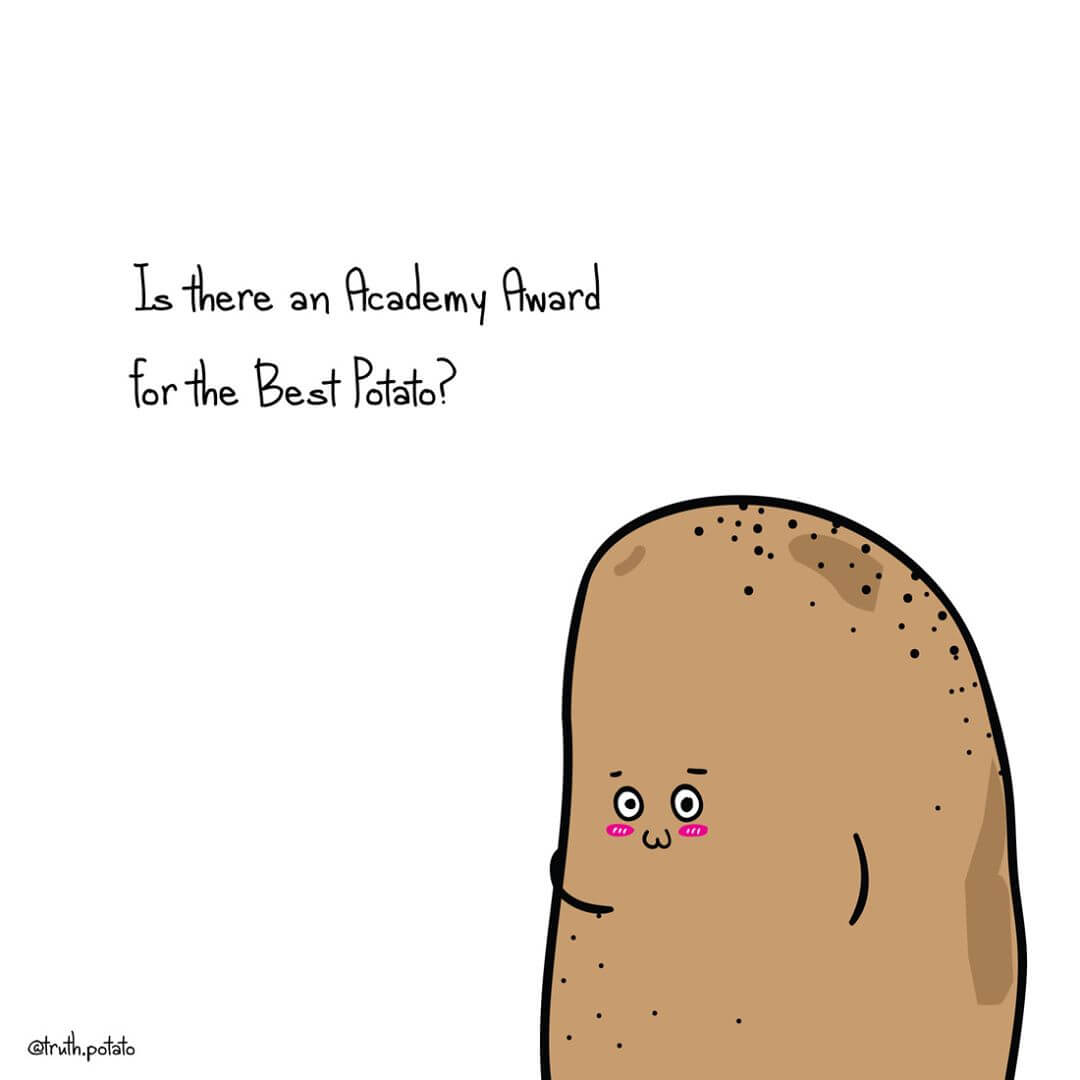 What are your thoughts about Stoned Santa?
Stoned Santa is an interesting idea to gift something especially unique to your loved ones. Of everything I loved about Stoned Santa, what I loved the most is the concept that empowers artists to push their talented work to the users who would want a customized artwork as a gift.
Looking for the perfect gift?
Look no more, our gift experts will get in touch with you and help you with all your requirements.