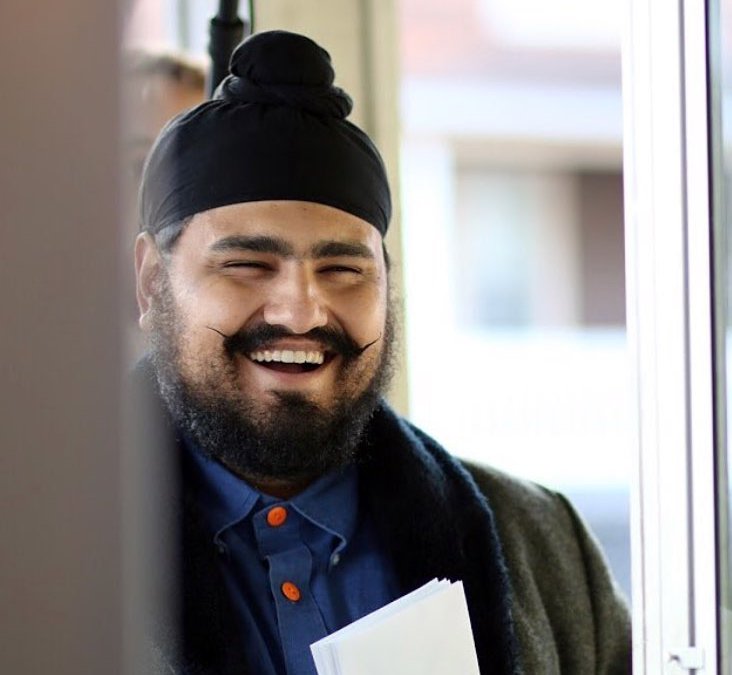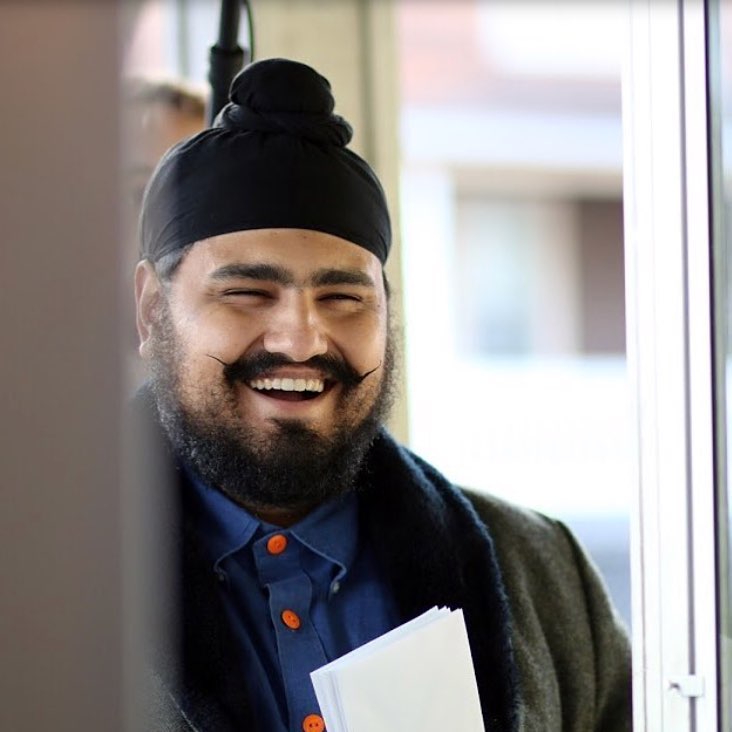 What do you call an artist who catches your attention by his amazing illustrations, and then makes you contemplate through the unconventional drawings and at the same time makes your jaw drop with the striking illustrations for the fashion industry? 
Well, we know him by the name Jasjyot Singh Hans. His art has made it into journals, newspapers, clothing, walls, and hearts of the people. Here are a few insights from the conversation we had with him.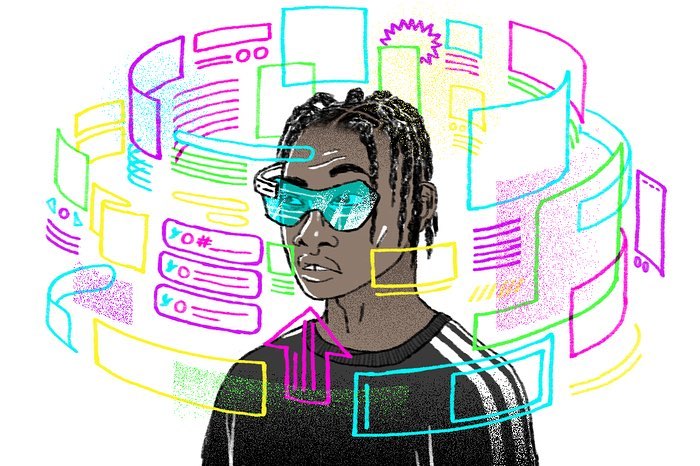 Art can be perceived differently by different people. How do you perceive art?
I think of art as an expression of one's identity. What we draw or create is often a reflection of our own thoughts and beliefs.
Your Illustrations send a very strong message. What inspires you to do these?
I believe regardless of the final outcome, my artwork usually, revolve around themes that are quite personal to me. My work mostly expresses nostalgia and expands on ideas of body image, beauty, and identity, all of them being quite close to my heart.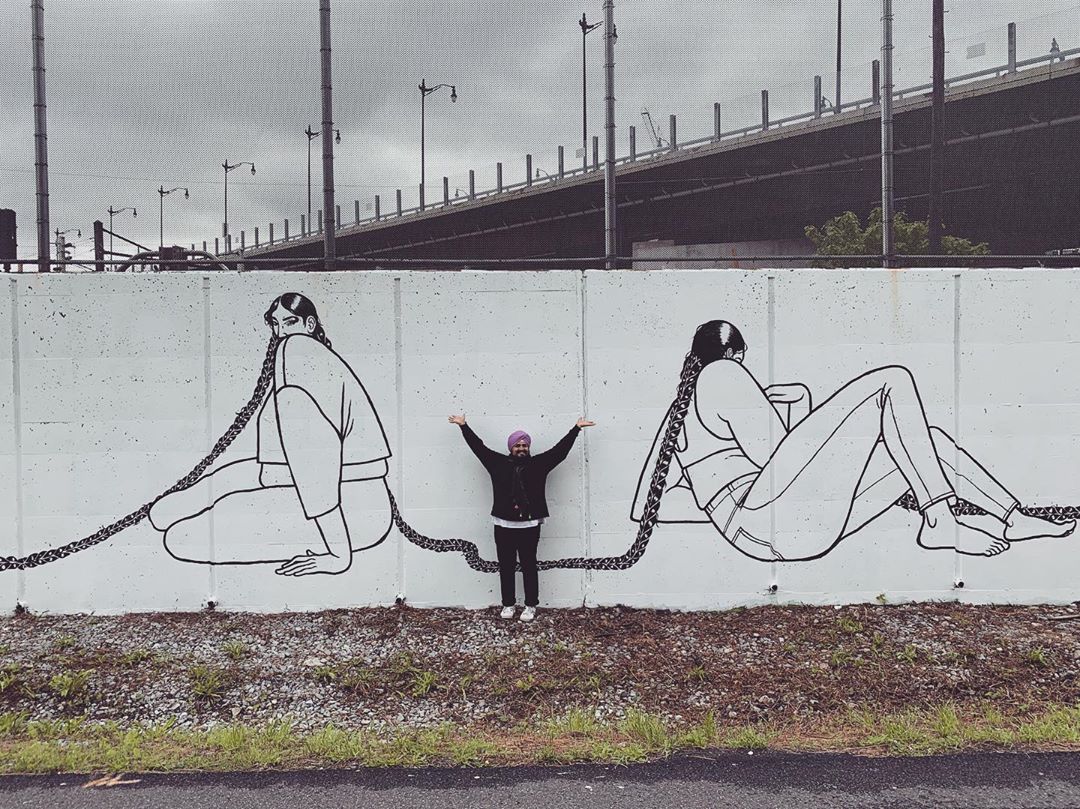 Your urban depictions are beautiful. What kind of ambience do you look for the most?
I like the idea of creating something large scale much more than the work that can be seen in my sketchbook or website. There's something really powerful to witness my work at that scale and see it spreading the message of strength and togetherness.
There are such times too when it's just about creating something that feels playful, something that could put a smile on people's faces. But whatever it may be, the idea usually comes together keeping the location and the canvas (wall) size in mind. 
Have you ever collaborated with an artist or a brand? If yes, How was the experience?
Yes, because as illustrators, collaboration is central to what we do. We often rely on a body of text/ context to create imagery around. The experience varies on how close the subject is to the illustrator per se, but personally, I find the process of working on varied themes in different styles very interesting and invigorating.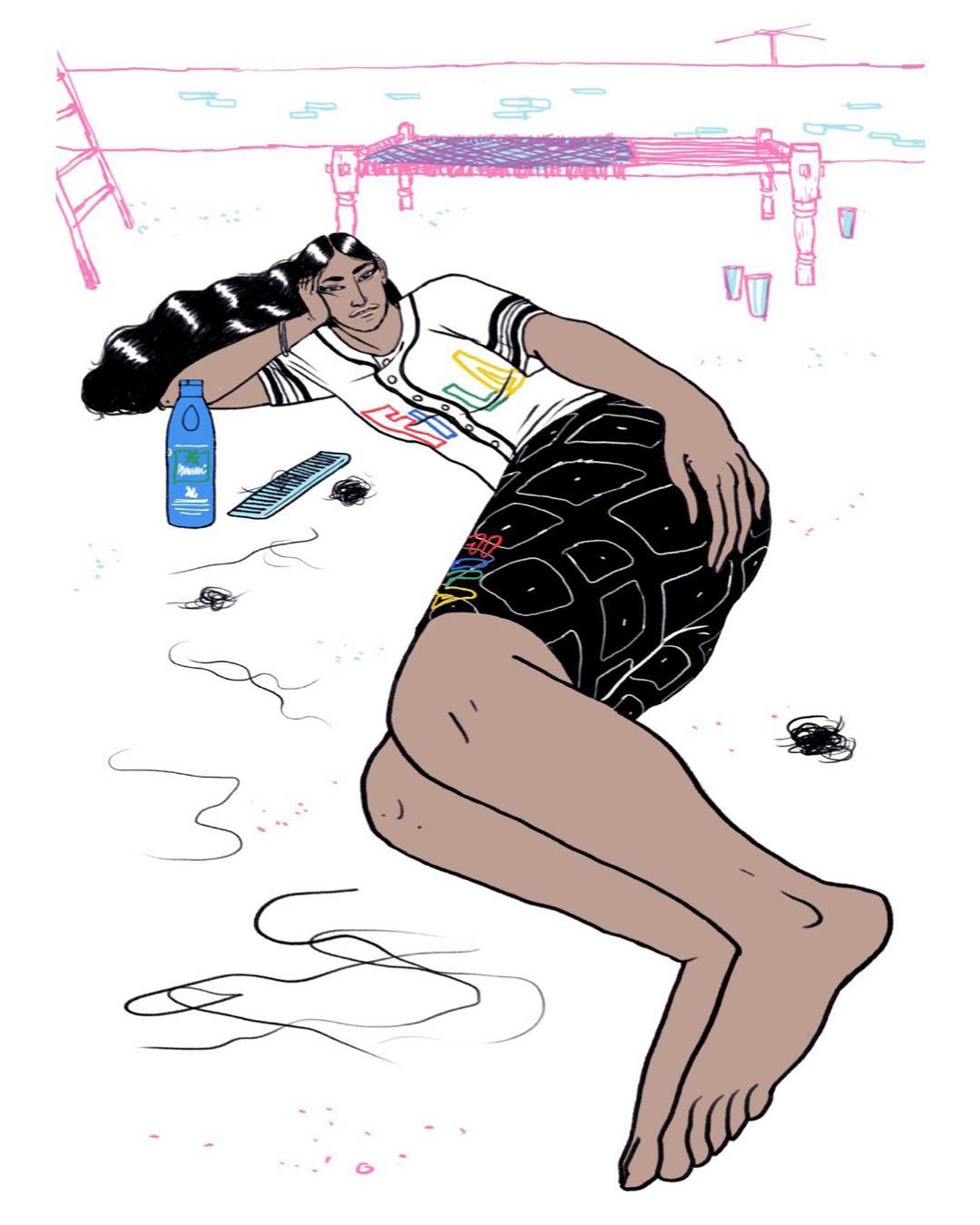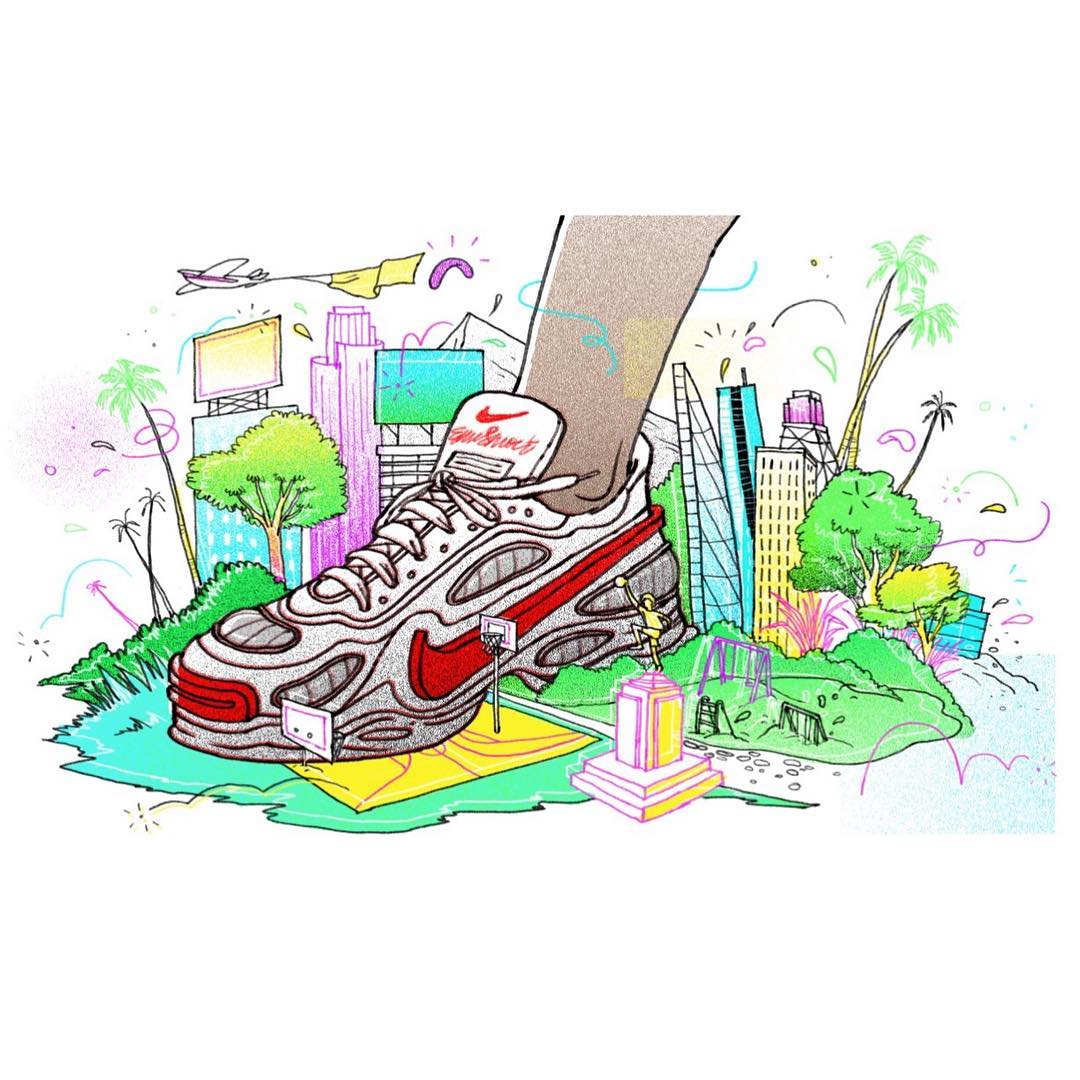 How has your perception of seeing things changed after starting illustrating?
I feel like the perception of things/ subjects keeps evolving as you create more artwork. So many times I get work on subjects I know little to nothing about but through research, I'm able to expand my knowledge. This helps me in making my artwork more impactful and present it in the best possible way.
Could you tell us about your teaching experience in Baltimore?
I just finished teaching illustration for the first semester at Towson University, Baltimore. I never thought imparting what I know about the industry would bring me as much joy as it actually does. There are certain things that I don't particularly feel comfortable with (like dealing with paperwork/ scheduling/ public speaking), and teaching has really helped me stay on top of these things.
I still have a long way to go on this journey as a teacher, but so far I'm enjoying mentoring the next generation of illustrators!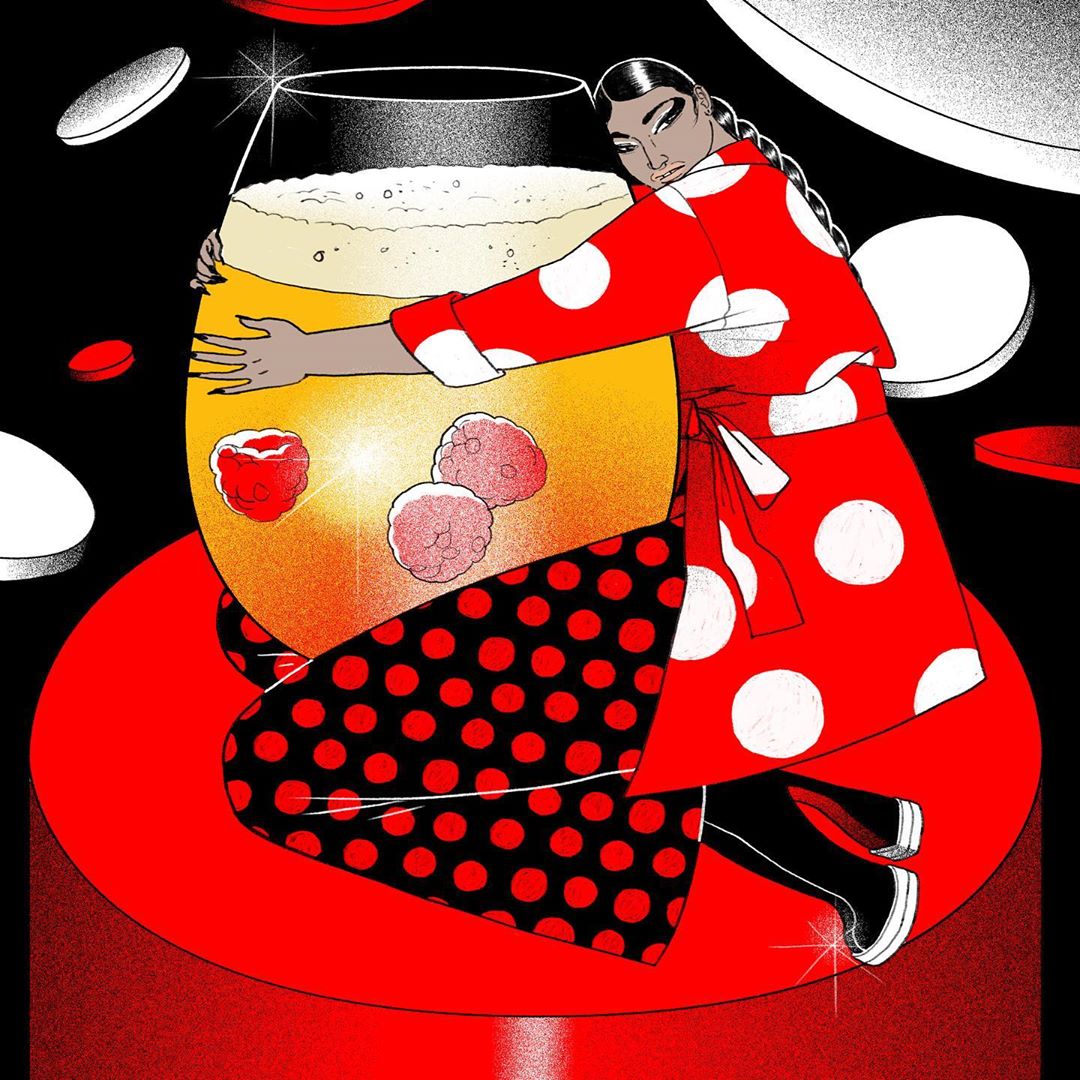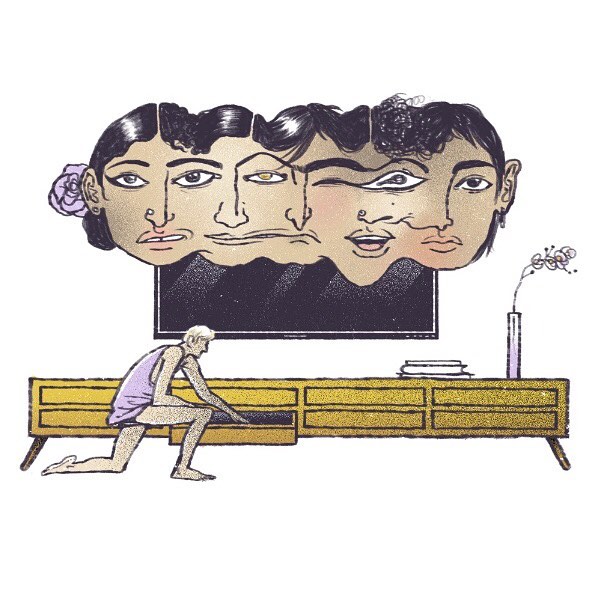 Have you ever faced a creative block? If yes, how do you get over it?
Creative blocks are part of the creative process and it's best not to dismiss them. I usually listen to new music, read a book, sulk, watch a movie, take a nap, go out to a new neighbourhood, etc.
Most importantly, what helps me get over a creative block is drawing through it! It sounds silly, but you have to work your way out of it. It's different for different people, but this usually works for me. 
If you could go back in the past and change a decision that you made, what would it be?
I strongly believe that my past has helped me in becoming what I am today. So I don't think about it as a set of mistakes but something has contributed to my growth. Hence, I would not really change anything.
What advice would you give for the upcoming artists? 
Just one thing – PUT IN THE DAMN HOURS 🙂
Looking for the perfect gift?
Look no more, our gift experts will get in touch with you and help you with all your requirements.