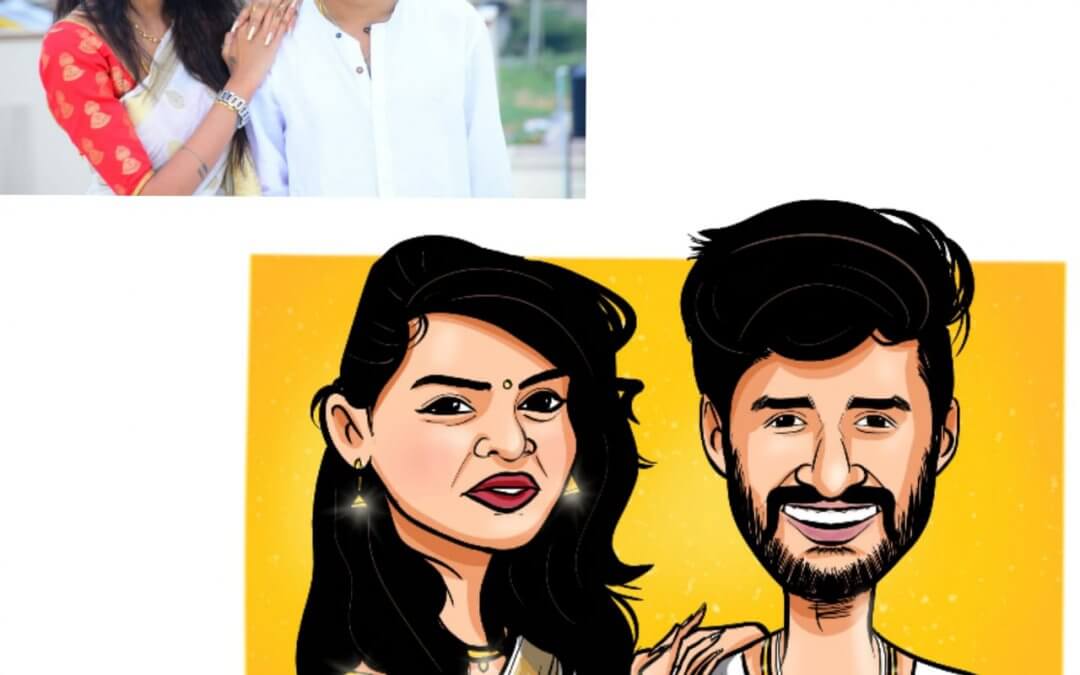 7 Caricature ideas for every type of couple you know
The wedding season is around the corner, and you're bound to get dozens of invitations from your friends, relatives and neighbors. While you get to attend fancy dinner parties and eat plenty of enticing food, you'll also have to think of what to gift the couple.
Let's agree, we've had enough of the bouquets and chocolates. You would want to gift something that's memorable.We're kind of experts when it comes to gifting. Our gift experts will help you find just the thing for the people you love.
One such idea is a caricature. To celebrate your bonding over the years you have been together, in a childish way of mocking and pulling each other's legs, we bring to you caricature ideas for every kind of couple you know.
1. The Desi Couple
We all know that one couple who seems to have come straight out of a Bollywood movie. Every time they enter, a song can be heard playing in the background, and they just won't stop giving DDLJ references. Surprise them with one of these Bollywood-themed caricatures.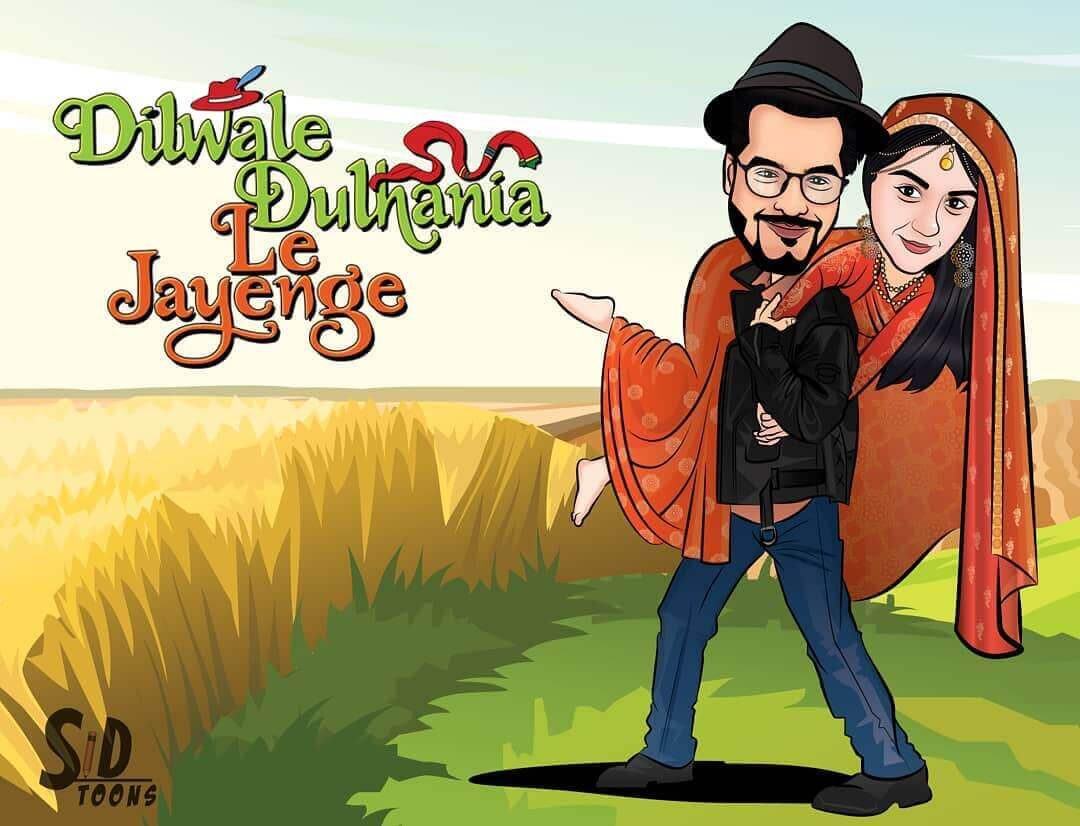 2. The Wanderlusts
You know those couples, whose social media feed are full of airport check-ins, and breathtaking pictures from their vacation. If you know a couple who loves to explore the world and take on every adventure which comes in the way, these travel-themed caricatures are the way to go.
The best thing about a destination themed caricature is that you can picture yourself in your favourite destination, without having to visit it!  Truly amazing isn't it?
3. The F.R.I.E.N.D.S Fandom
Even though it's been 25 years since F.R.I.E.N.D.S aired for the first time, some people just can't get over it. If you know a couple who have found their lobsters, gift them these customised caricatures, or if you have found a Chandler to your Monica you could get one too 😛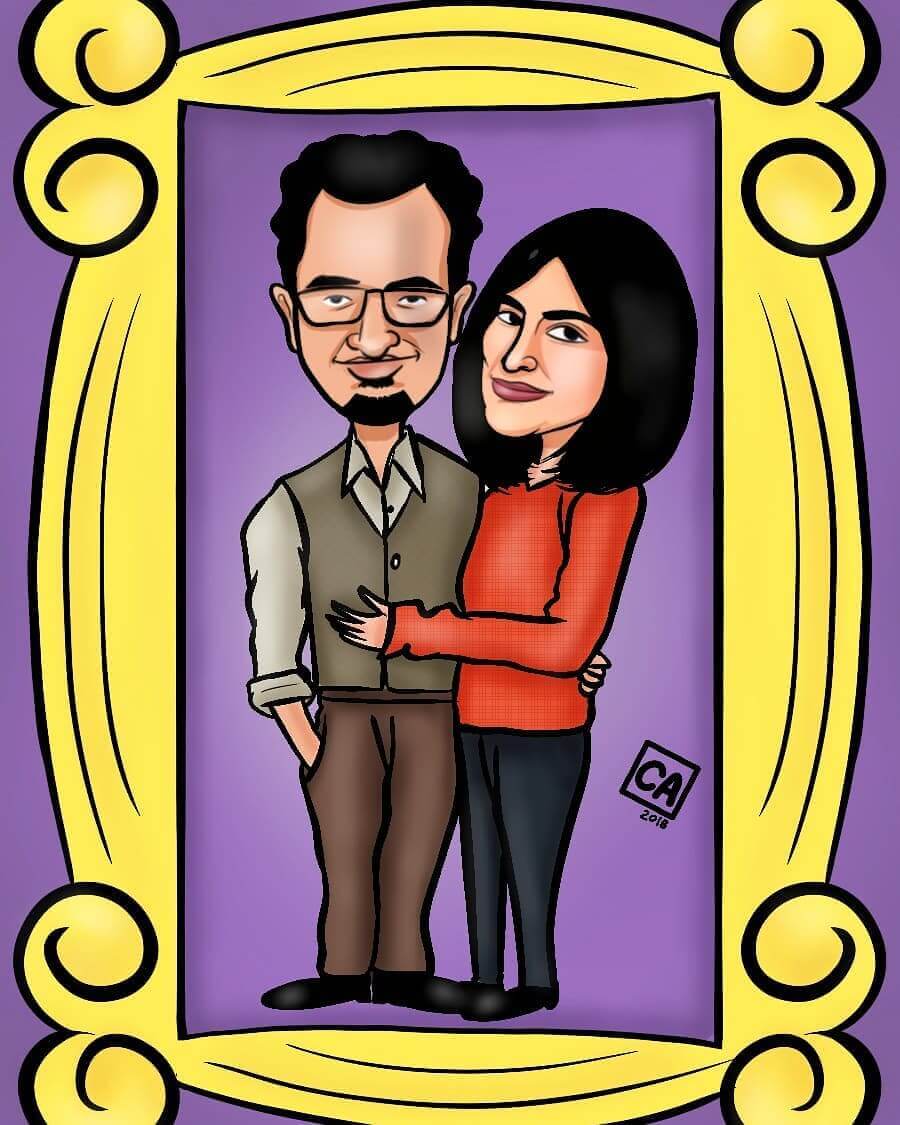 4. The Football Fanatics
Ever met a couple that bonded over mutual hatred towards a rival club? Are they ready to give up on anything to not miss that final goal? Get this football themed caricature with a personalised jersey, for the crazy football fans.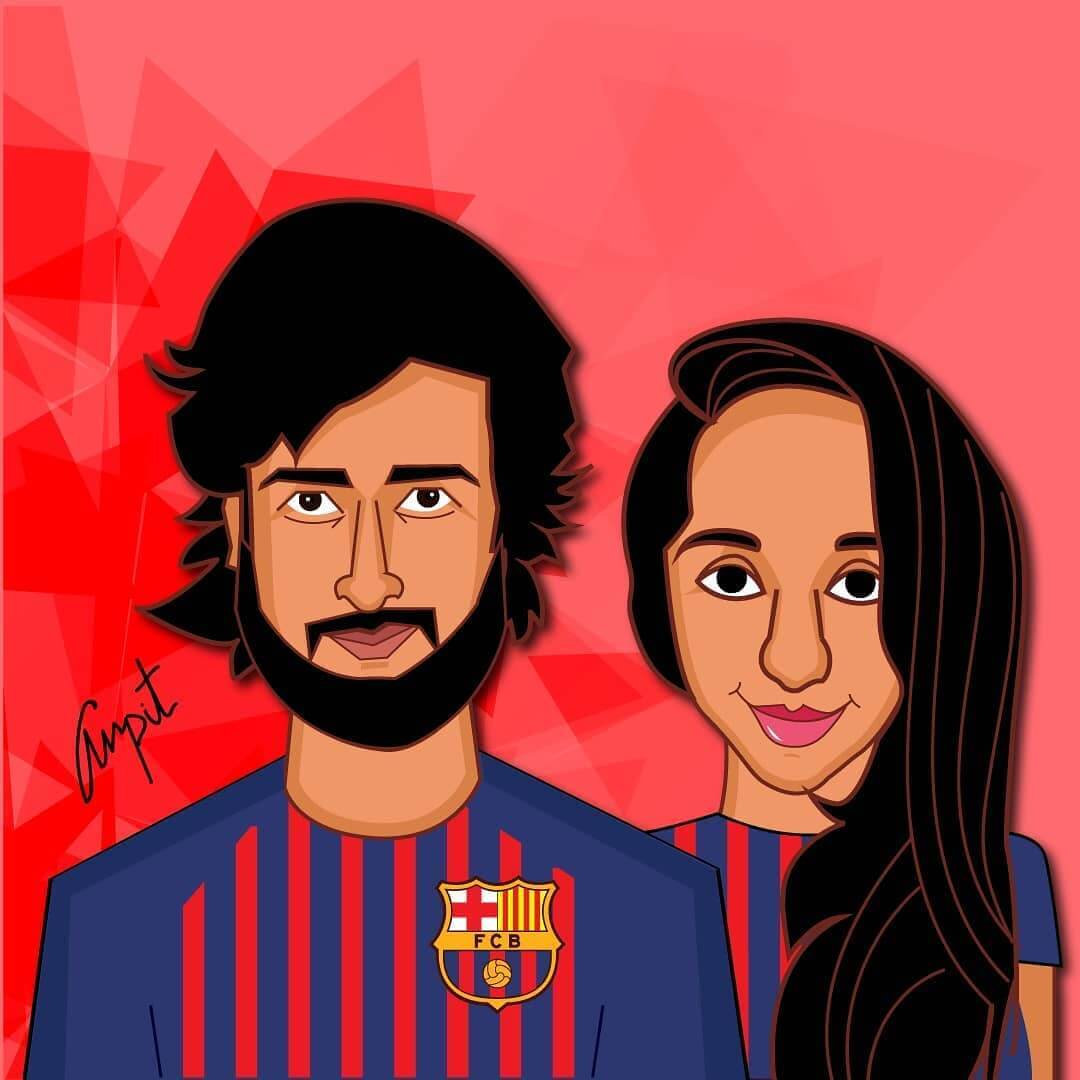 5. 1-Love
This Couple can usually be spotted in badminton courts late at night, hitting those smashes and sweating it out. The only "court" they can think of is the one badminton court. Gift them something that truly brings out the sport in them.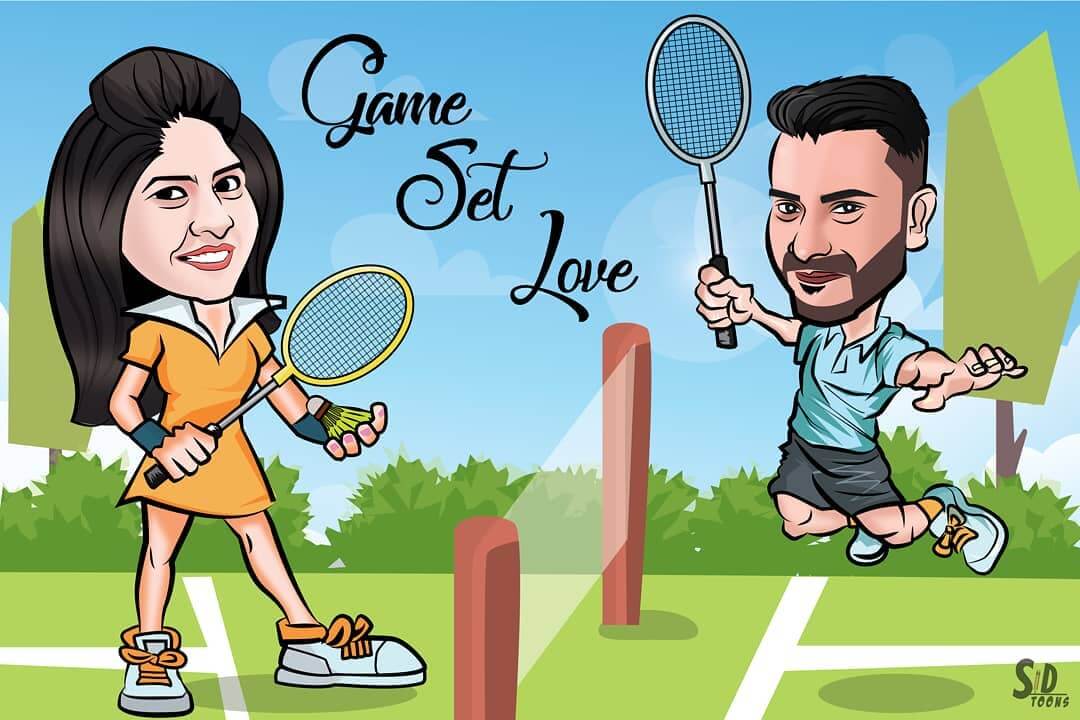 6. To those who believe in magic
We know that there are wizards and witches out there waiting to get a letter from Hogwarts, in order to get away from the mundane muggle life.
Our artists will use just the right amount of potion and sorcery to create this quirky caricature for all the Potter-heads out there.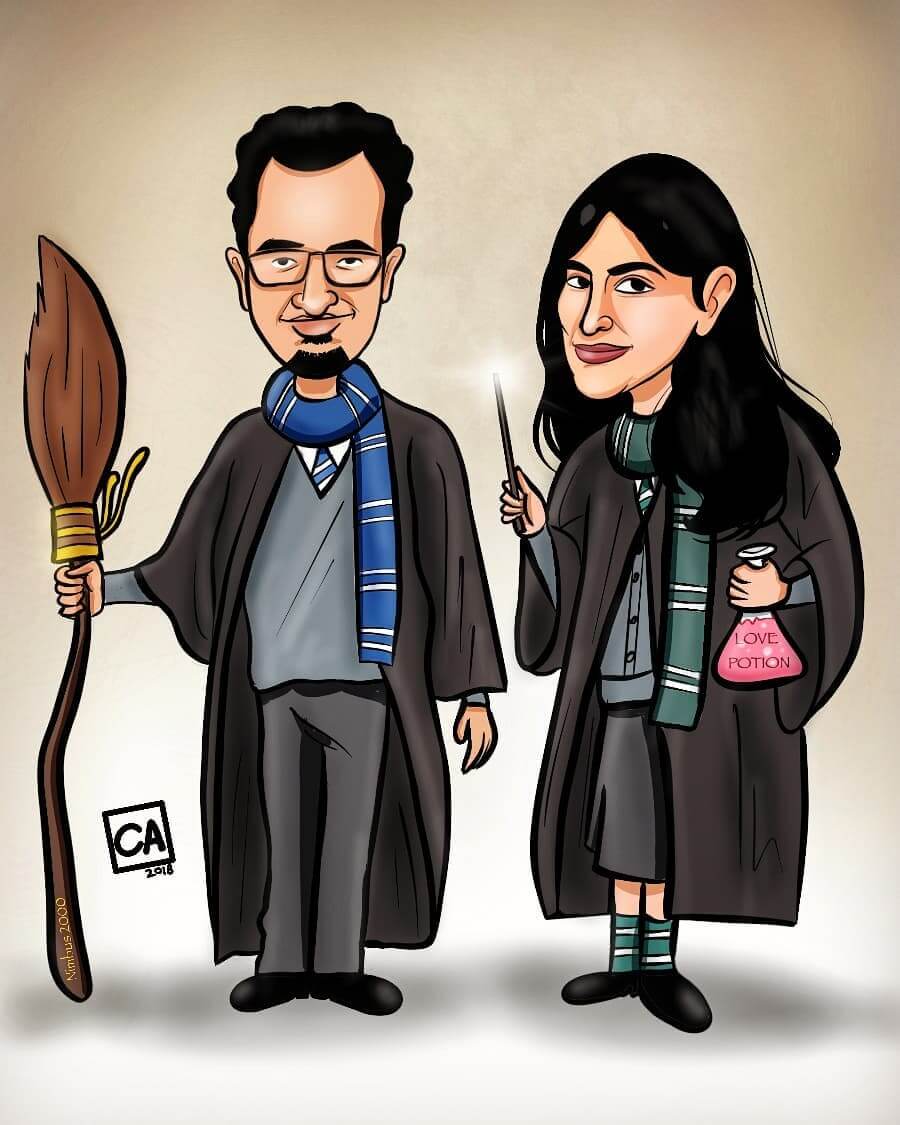 7. To the Partners-in-wine
Do you know couples who absolutely love wine, and attend these fancy wine-tasting sessions. Here's a unique gift for pour-decision makers.
Cuz, wine not?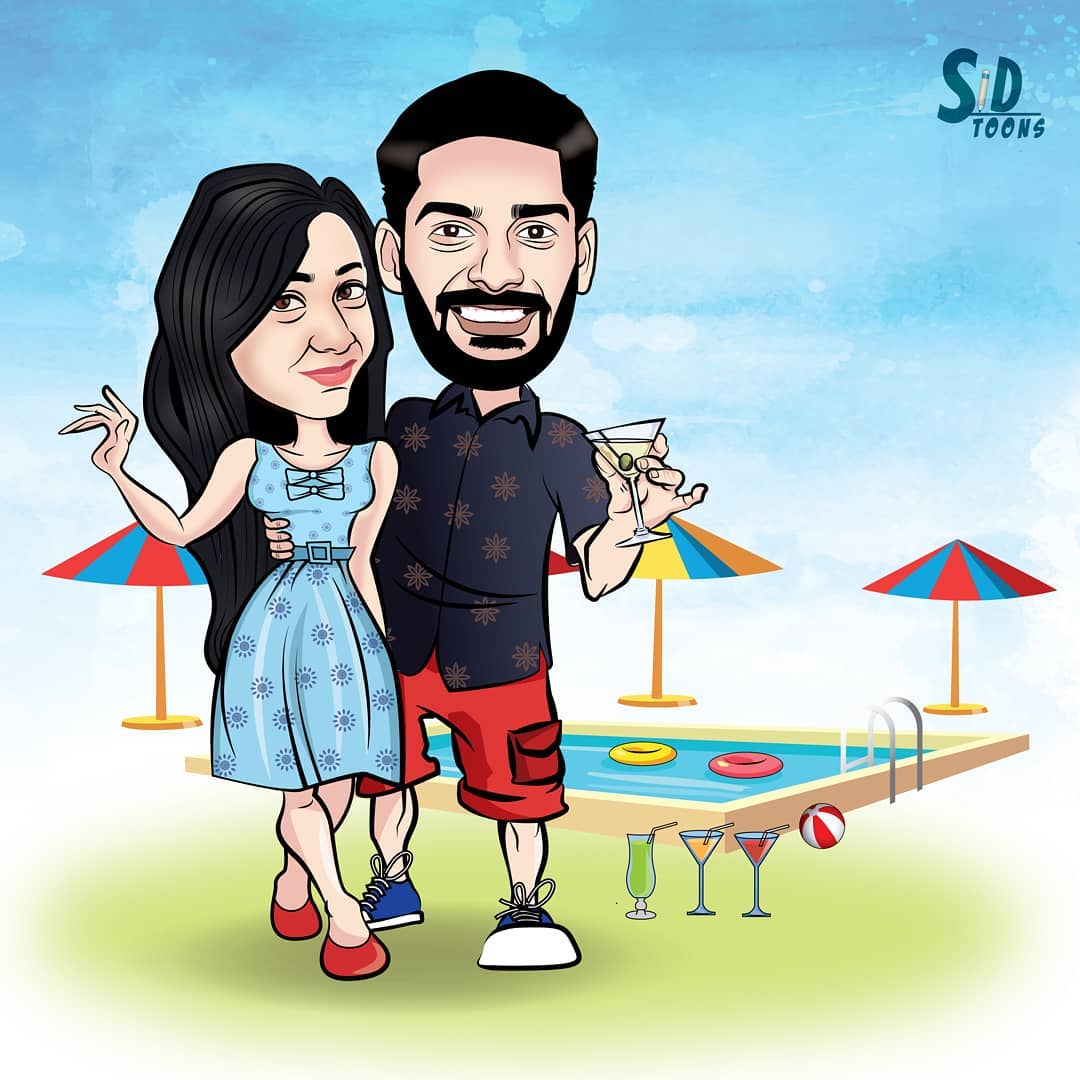 8. To the everyday Superheroes
Here's a crazy idea for our everyday superheroes. Whether it's scrolling through social media while working or binging through the entire series on Netflix without sleeping for hours, it's still a superpower. 
With customized caricatures, you could look like like your favourite super-hero.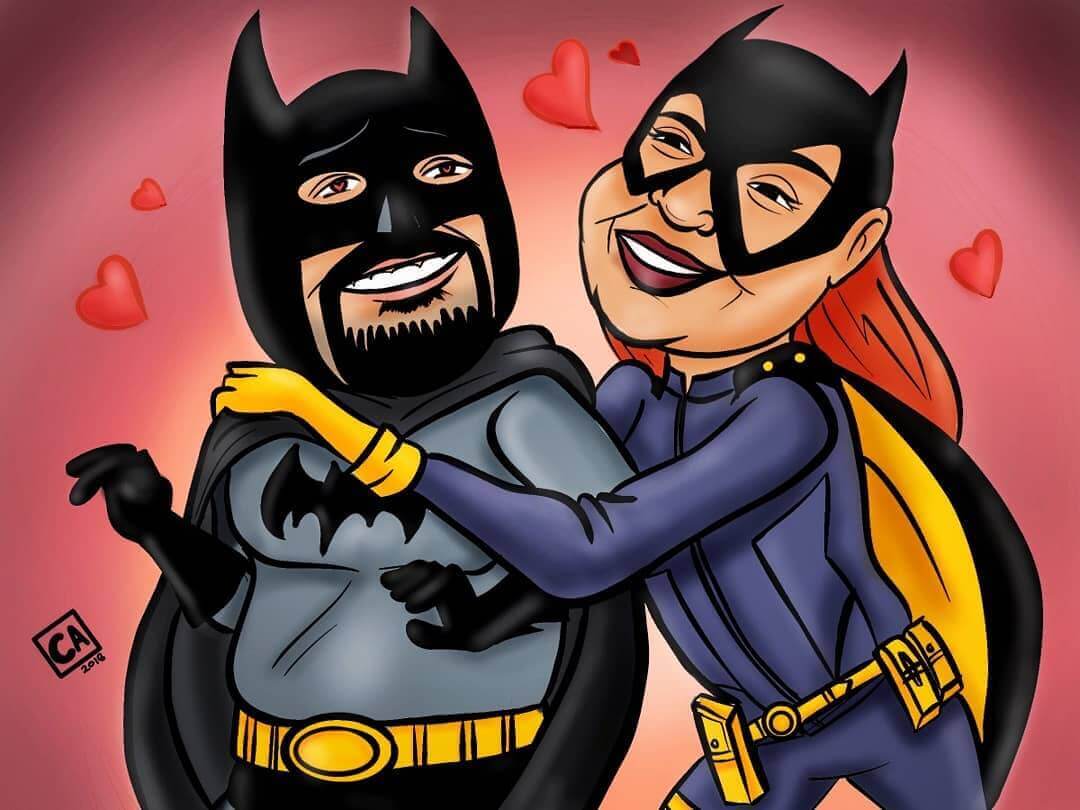 9. We GOT this!
Do you know a couple who is a huge fan of Game of Thrones? If yes, these GOT themed caricatures will surely excite them.
With customized caricatures, you can chnage the plot, bring your favourite characters to life and much more.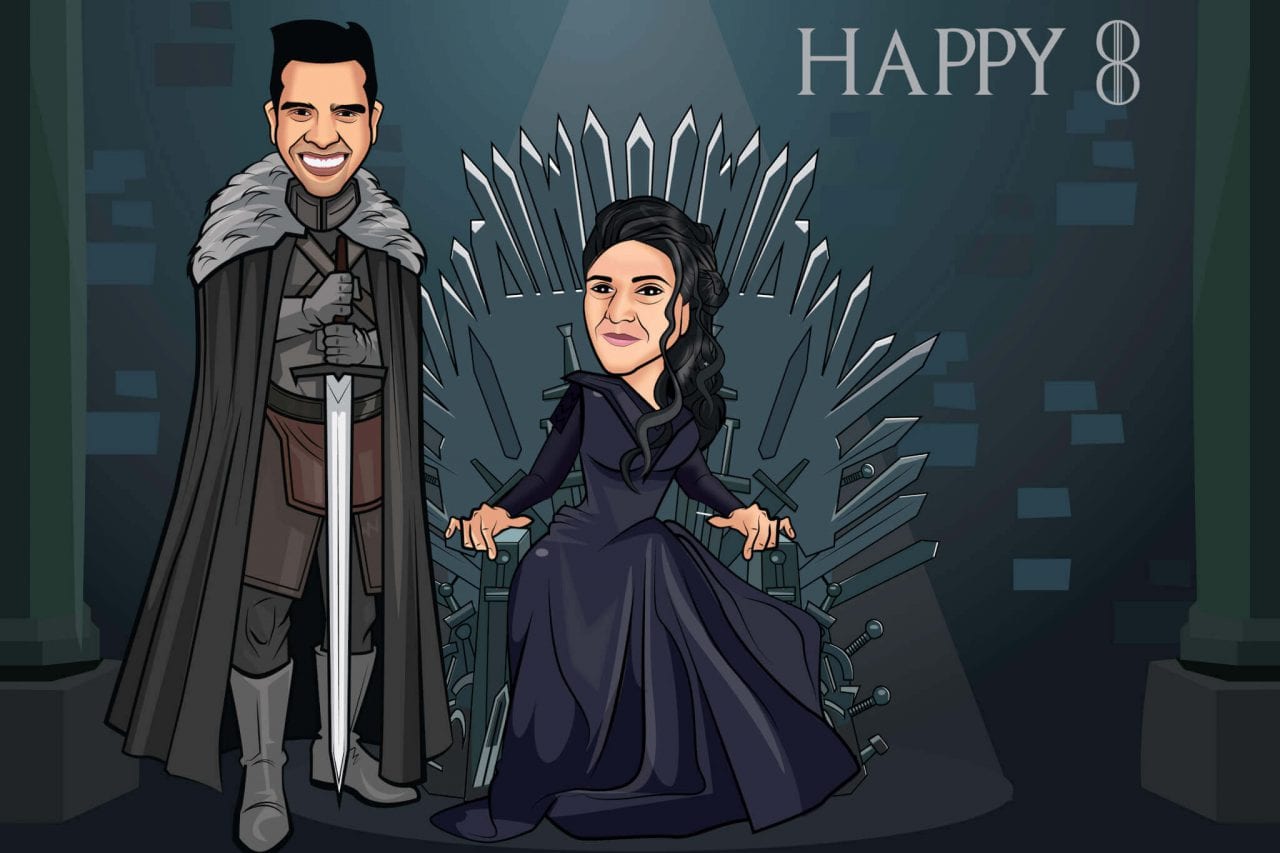 10. Customized Caricature
If you know a couple who have a wide array of interests and you want to incorporate every tiny element that makes them, them, get in touch with our gift experts now and they'll help you curate a customized caricature.
Looking for the perfect gift?
Look no more, our gift experts will get in touch with you and help you with all your requirements.