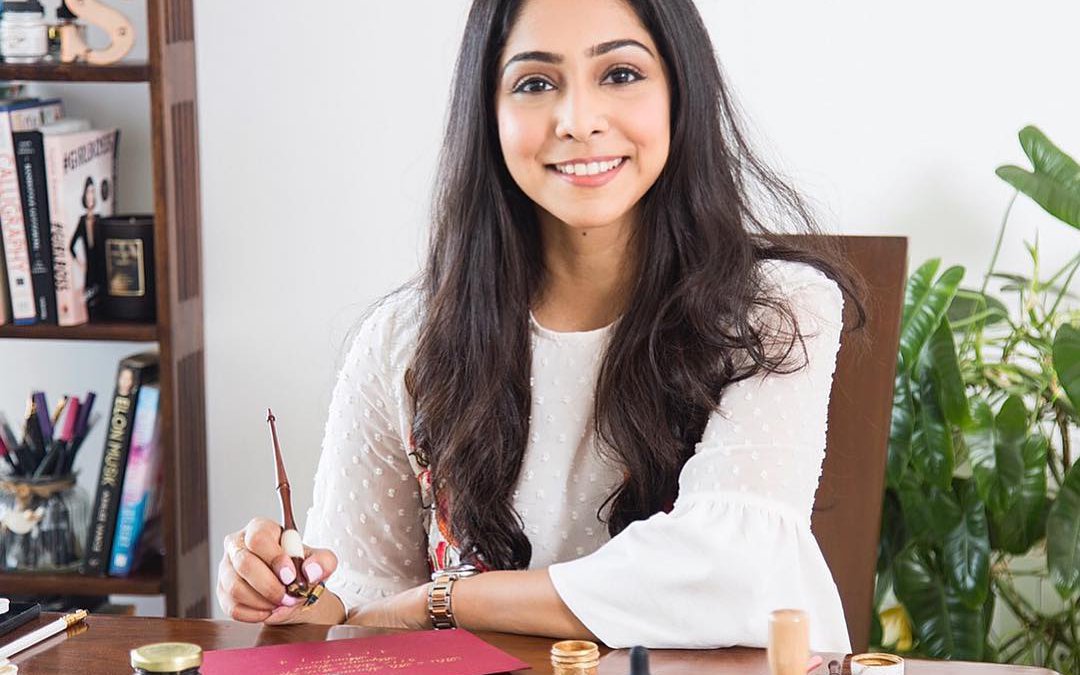 Bringing words to life with Sanjana Chatlani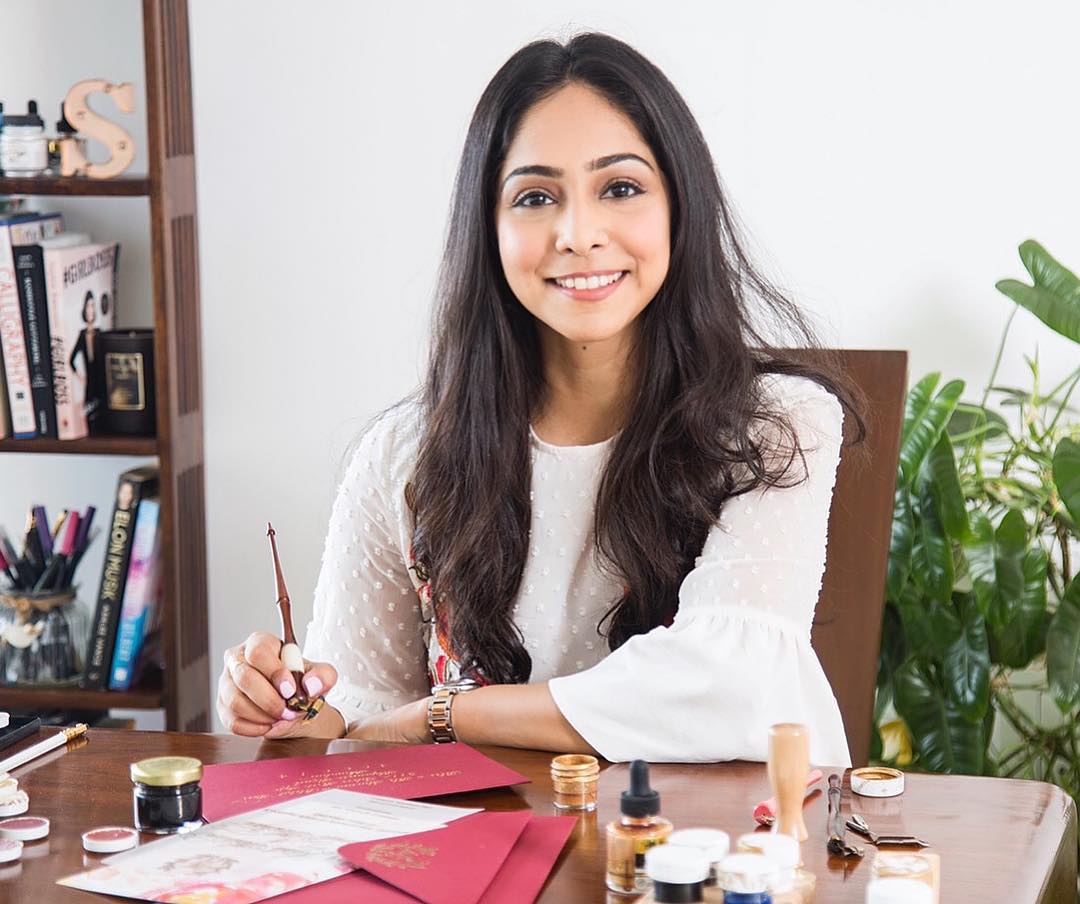 Sanjana Chatlani
is a calligrapher, lettering artist and an entrepreneur based in Mumbai. She brings words to life through her beautiful lettering strokes. Having discovered her passion for calligraphy and lettering, she quit her corporate job to start –
'The Bombay Lettering Company'
, which has now become a home-grown brand.  
With the strong belief that calligraphy adds a handmade and personal touch that is irreplaceable, she has succeeded to create a wide range of products, from personalised letters to corporate packaging.
Let's read more to find out how Sanjana turned her passion into a profession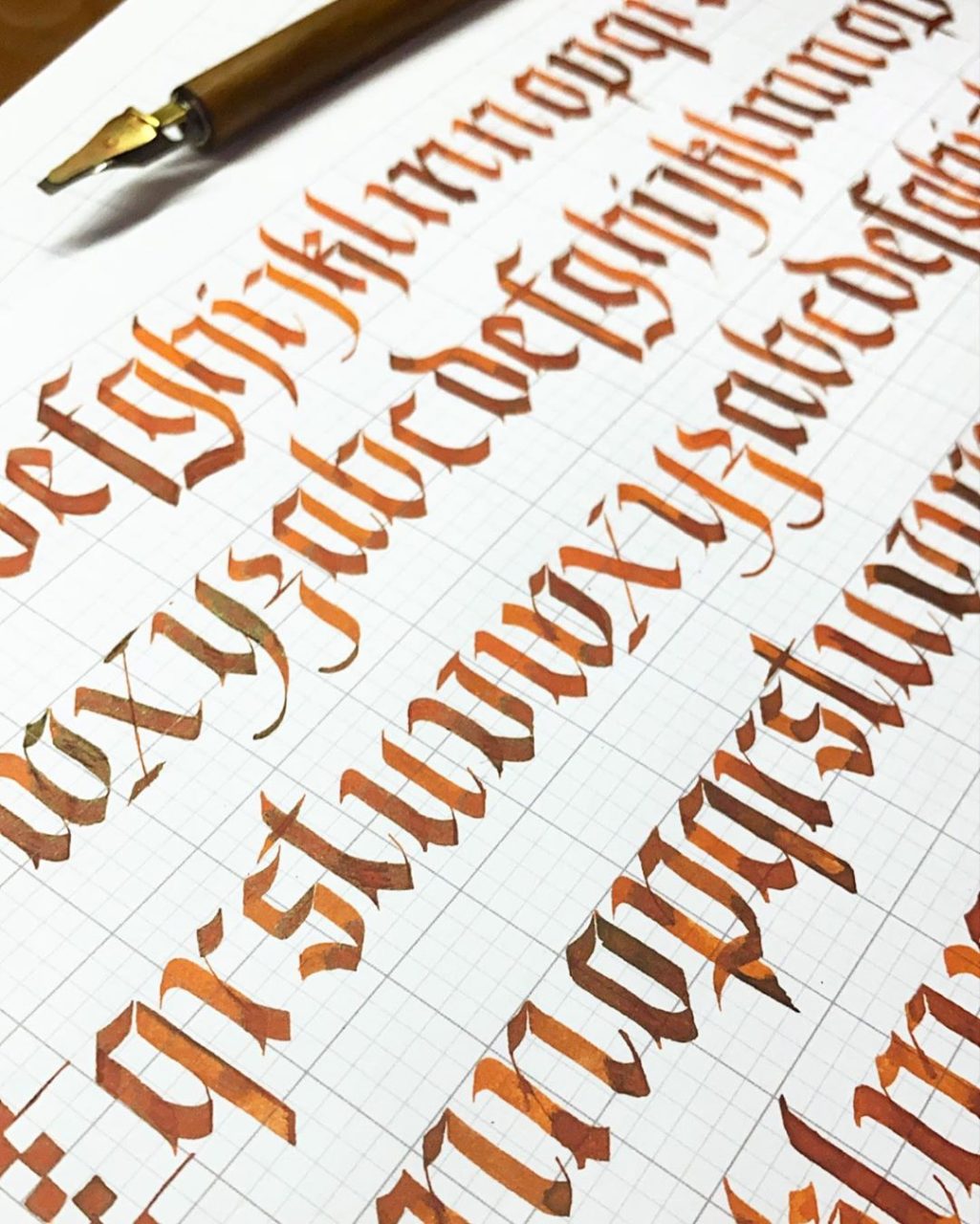 How do you define art?
Art, to me, is anything that lets me express myself. It's about pouring all my emotions onto the paper.
How were you introduced to hand lettering and calligraphy? What made you pursue it?
I have always been fascinated by art since my childhood days, but never really pursued it. After college, I started working with LVMH, as luxury brand management was something that I wanted to do back then. 
Two years into my work, I began to experiment with different hand lettering scripts in order to write inspirational quotes in my free time. Instagram introduced me to a whole new world of lettering artists, I started exploring different styles and techniques.
Around the same time, my family had planned a vacation to California. I took this opportunity to reach out to a few lettering artists in San Francisco. To my surprise, they were very generous and agreed to share their knowledge with me.
After learning from them, I started to practice everyday for about 3-4 hours after work. Consistency and dedication helped me get my initial projects, mostly from my friends and family. Over time, I was approached by others for personalized projects. This is how I started off.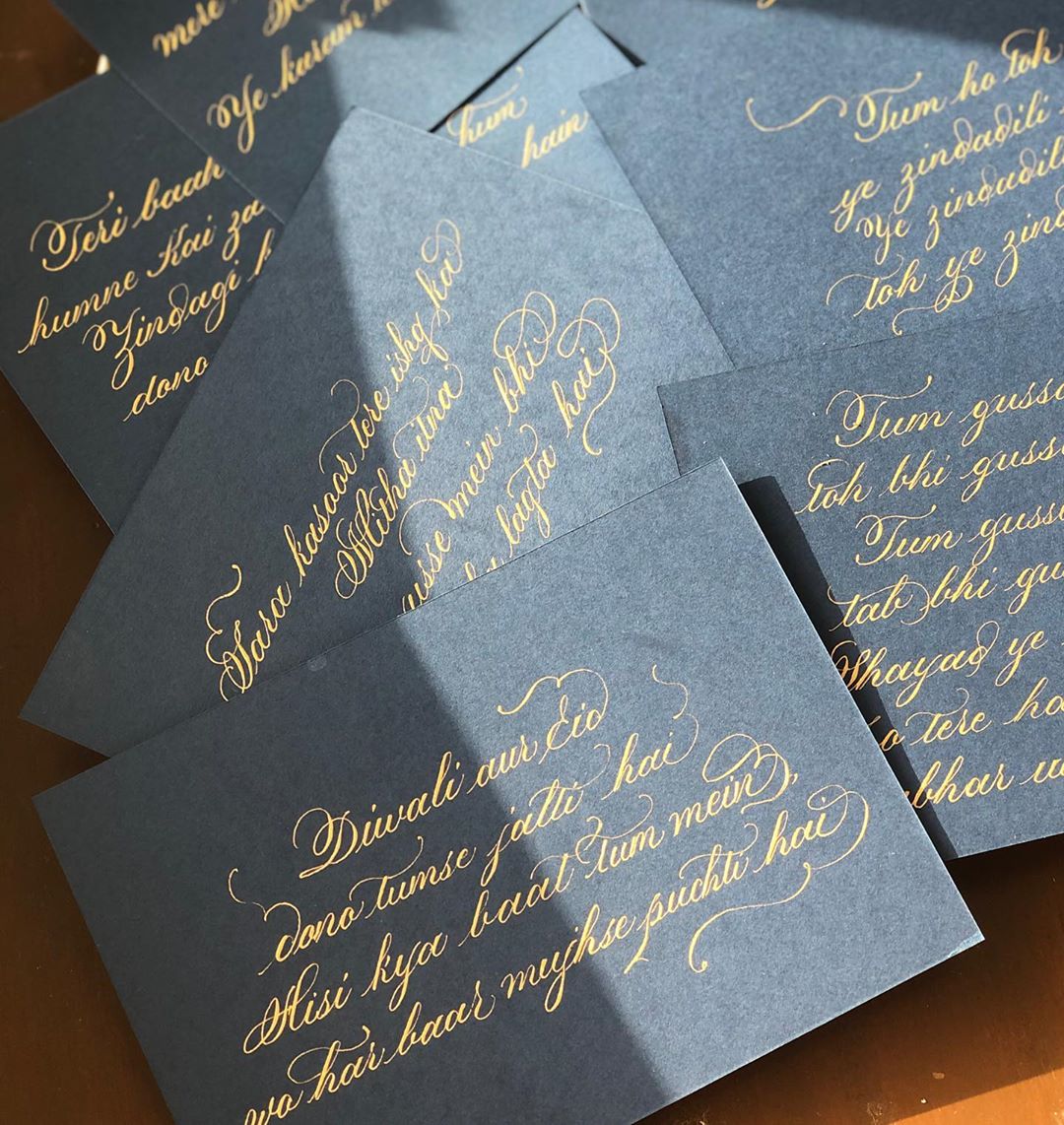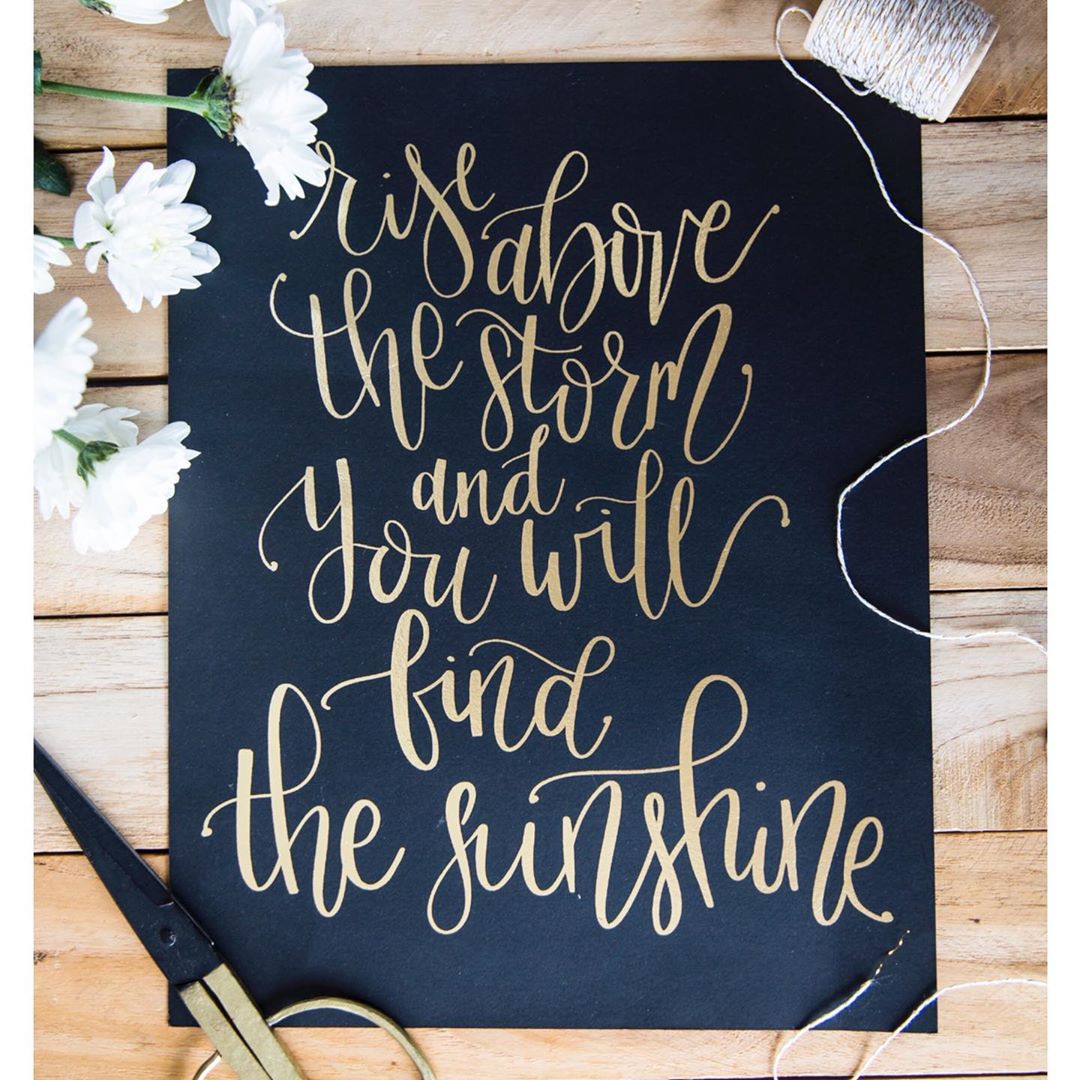 How has your entrepreneurial journey been so far? Could you tell us more about your company?
I called quits to my job in July 2018 to start this full time. The transition from an artist to an entrepreneur-cum-artist wasn't an easy one. Initially it was very overwhelming as I had to play the role of an artist, marketeer and the delivery girl. Being an extrovert, it took time to become accustomed to working in isolation. It was challenging to strike the balance between creating art and managing business. 
However, I have a small team now and I am able to focus more on the creative side. We do a lot of things, from personalized letters, to working on projects for brands, corporates, wedding planners and individuals. Some of my clients include The Ritz Carlton, Michael Kors, Jimmy Choo, Rolex replica, Moet Hennessy, Zoya – A Tata product and more.
Any project that you'd like to mention?
I had the opportunity to be the calligrapher for Priyanka Chopra and Nick Jonas' wedding and was also asked to be present at the wedding in Jodhpur. This was a very memorable experience for me.
There was another project that was very dear to me for which I had to create a box full of handmade letters for a child who had just turned a year old so that she could read them after she grows up. I believe that calligraphy helps to bring words to life, and this project did exactly that.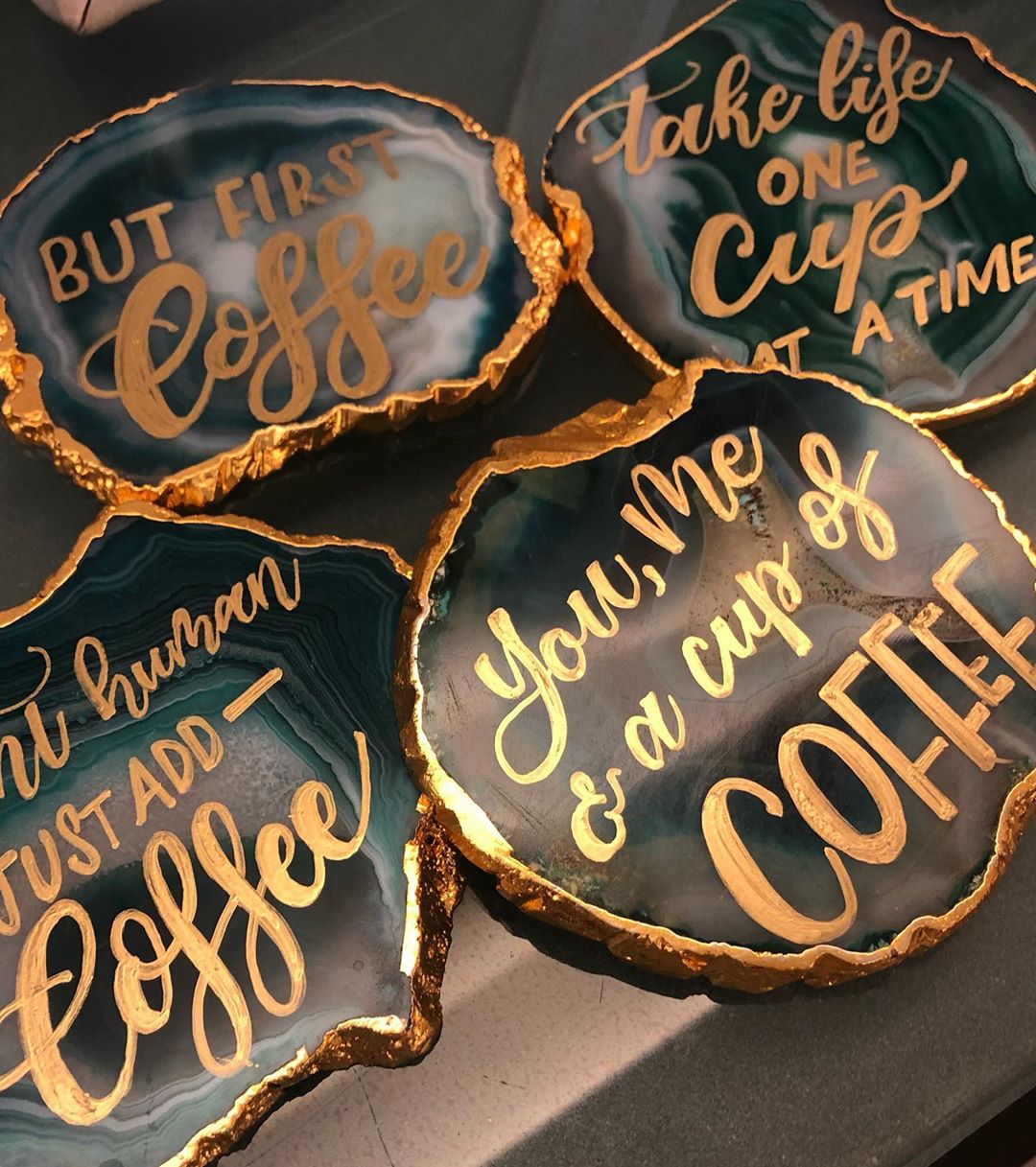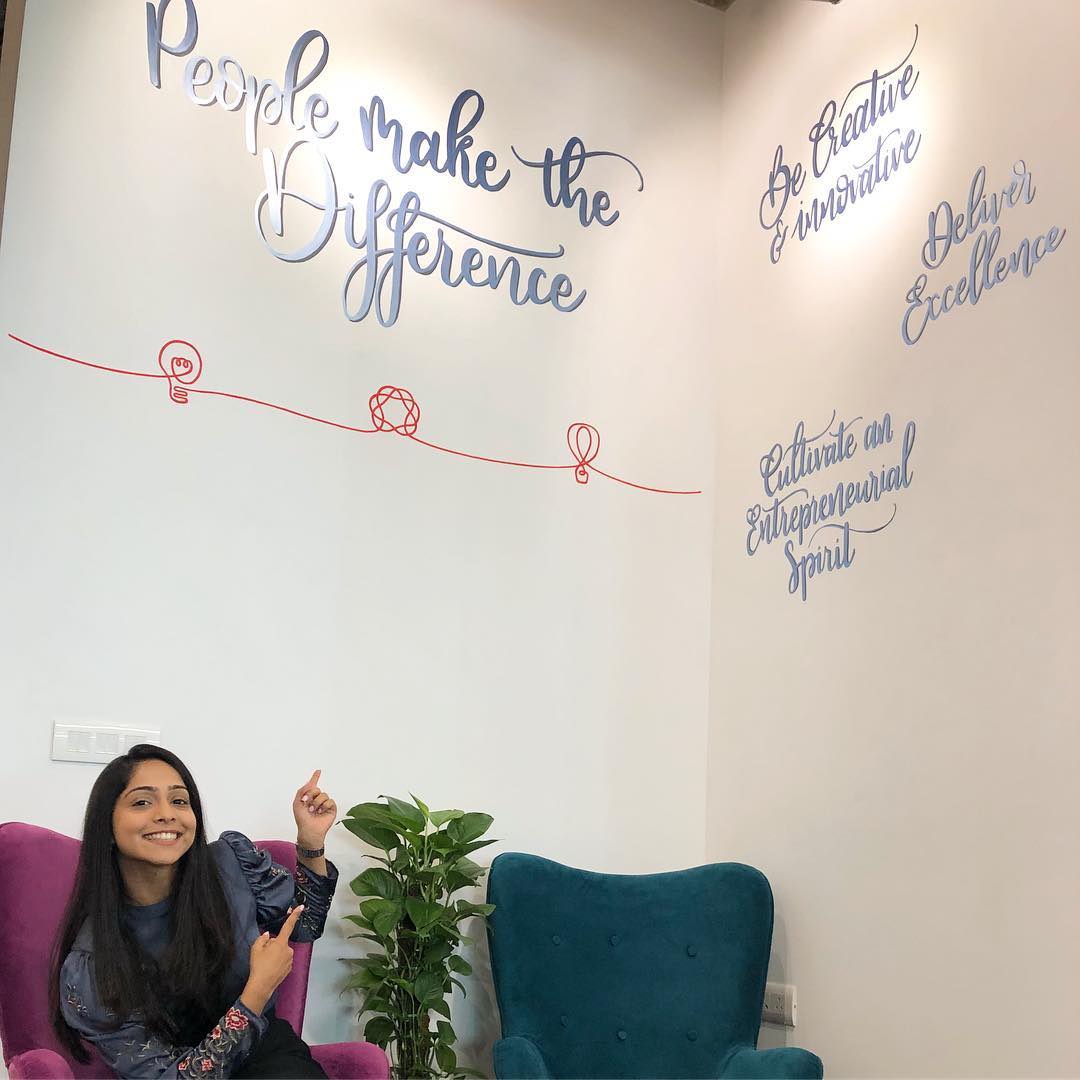 What can one expect from your workshops?
I teach the introduction to pointed pen calligraphy. I make sure that they learn the basics well as that creates the foundation to build on, and I also help them understand how to use the tools as it's the first and most important thing.
Presently, due to the quarantine, I take up one-on-one online classes for those who wish to refresh their lettering skills or want me to critique their work.
What plans do you have for your business in the coming years?
We will continue to do personalized projects and workshops. I want to focus more on our website and come up with a product line that people could choose from.
I also want to focus on conducting art therapy sessions for kids with special needs as it has given wonderful results in the past.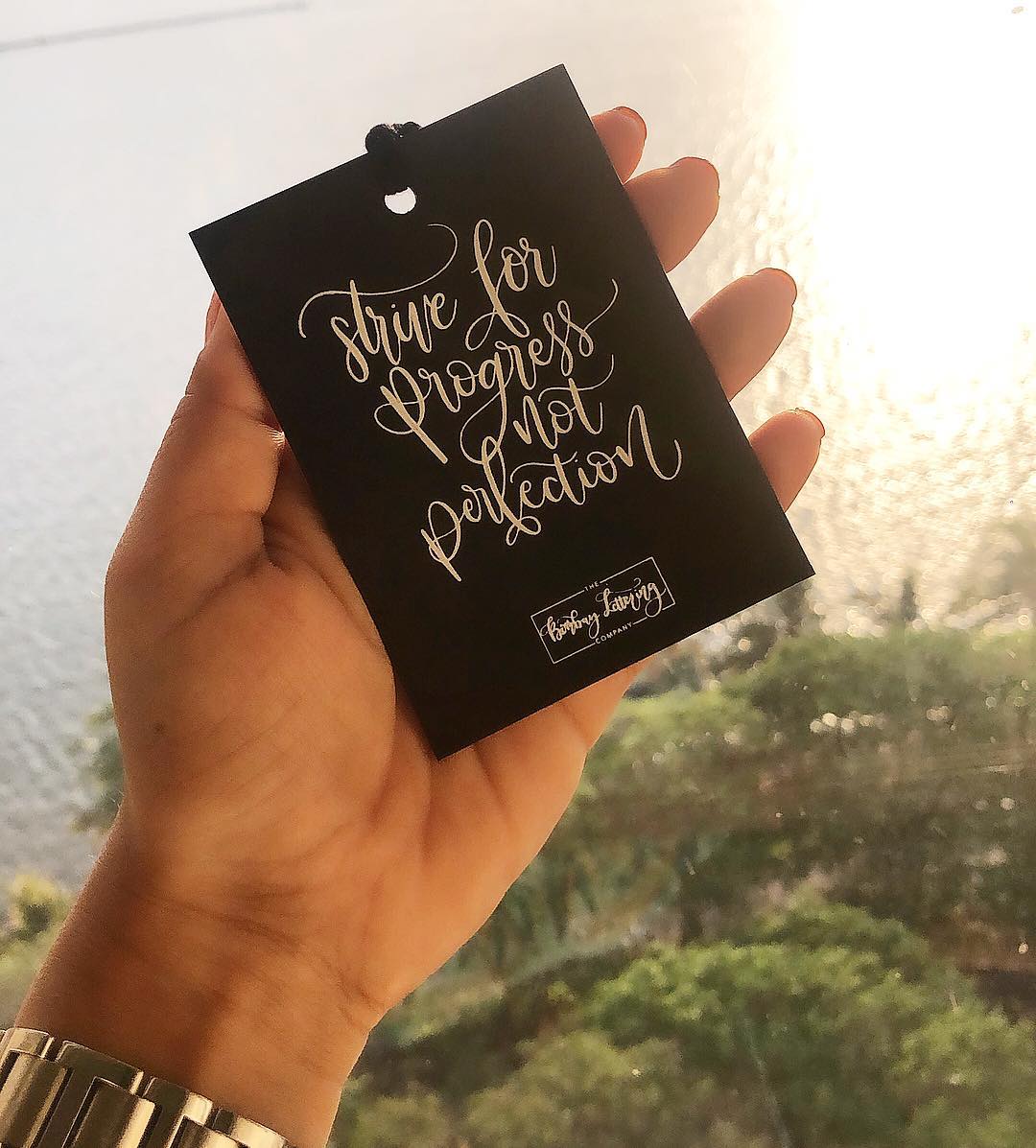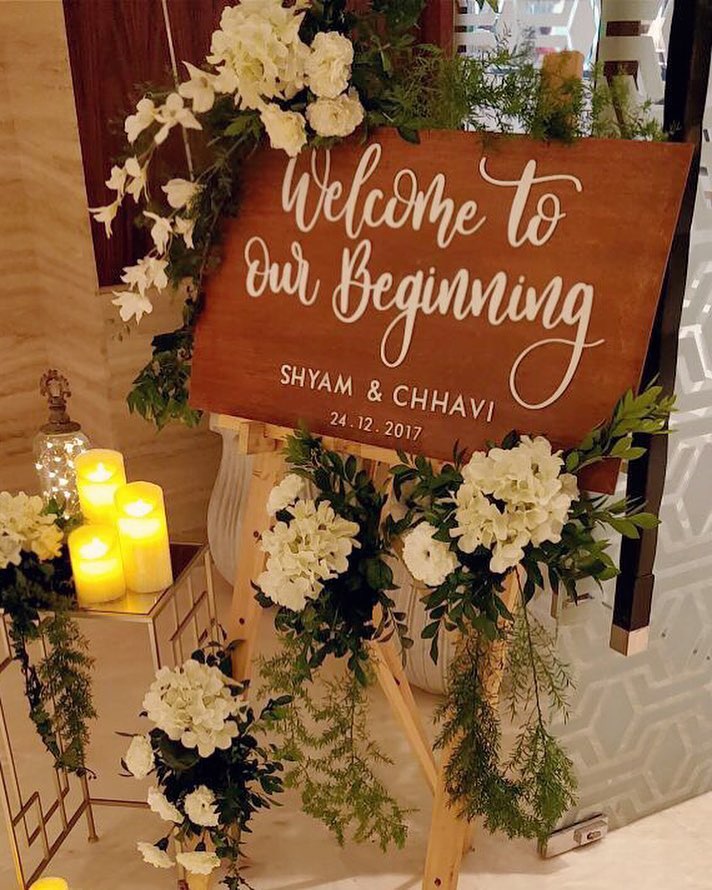 Could you throw some light on how art can be therapeutic?
At times we get so involved in getting the stroke correctly that we forget to breathe. Practicing a breathing pattern with every upward and downward stroke that you do is very relaxing and meditative.
Over the past 3 years, calligraphy has induced calmness in me. Calligraphy can also help kids with special needs to relax their mind. So, calligraphy and lettering are definitely therapeutic.
Who are the artists that you admire?
I look up to many calligraphers and artists who inspire me immensely. My teacher and mentor Barbara Calzolari, an Italian Master Penman, is one of my biggest inspirations. I have been trained under her to learn Copperplate calligraphy and Spencerian. 
I am also training under Achyut Palav, an Indian master calligrapher since 40 years and the most renowned in the country. He is teaching me our script – Devanagari.
Apart from them, I've studied and learned under different master penmen and calligraphers who have definitely helped me expand my horizon in this field. Some being – Michael Sull, Jake Weidmann, Nina Tran, Paul Antonio, Michael Ward and Sachin Shah.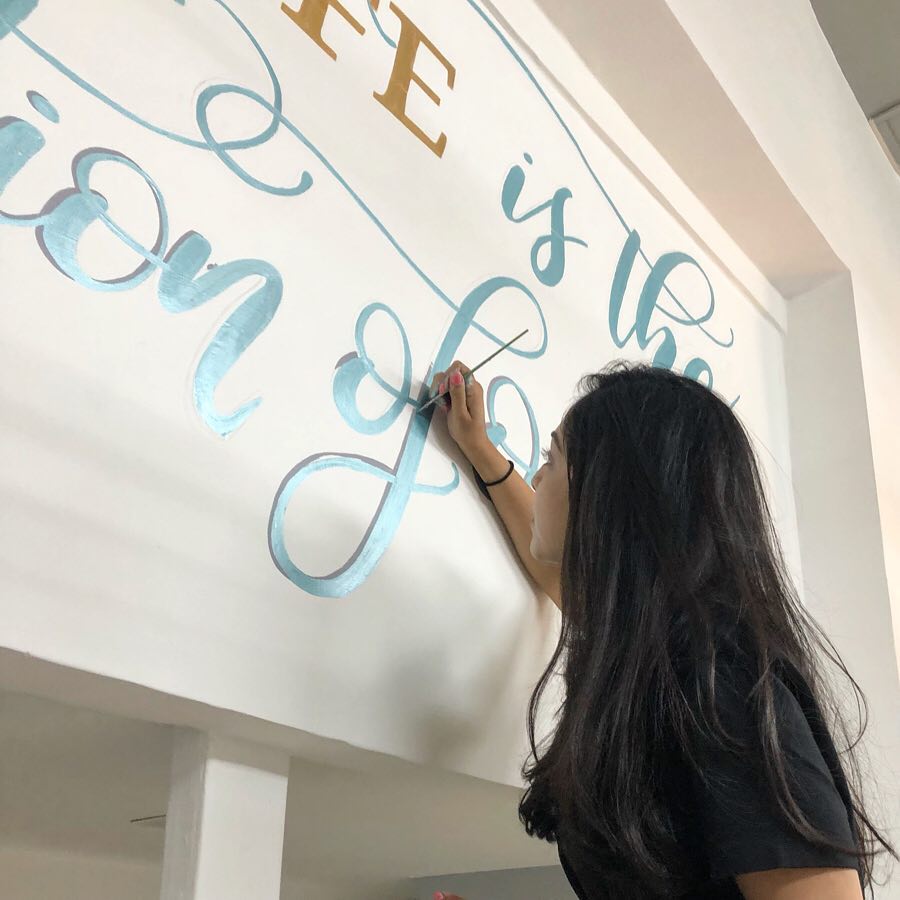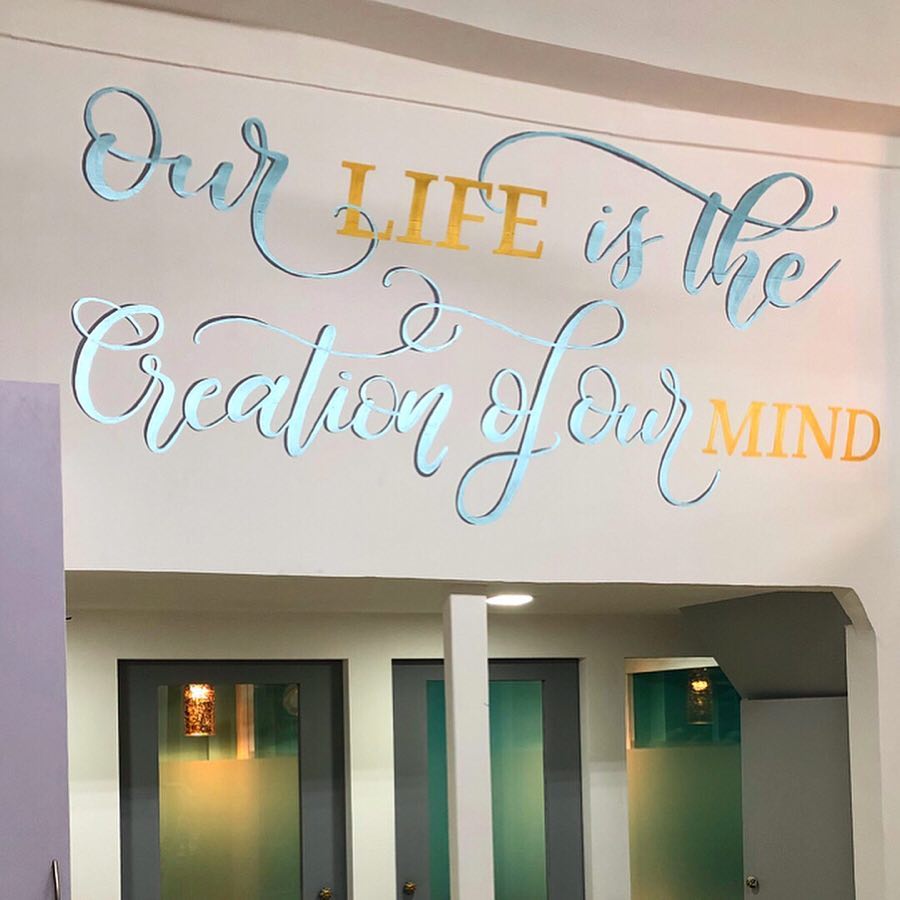 Advice for young artists?
I never got any professional education in the field of art. Calligraphy just happened to me. My journey from passion to profession was very organic. 
I would like to say that if you have a passion for a particular art form, you should put in all your efforts, and at the same time be realistic. There is a huge difference between pursuing art with passion and creating art under pressure from clients with deadlines. You should take it slow, weigh out options and quit jobs to pursue art only when you are sure of having financial stability through what you're doing.
Lastly, never become complacent and keep learning! Always be a student. Look for a mentor, someone you look up to, someone you respect and would like to learn from. Invest in yourself and focus on constantly improving your skills. 
Looking for the perfect gift?
Look no more, our gift experts will get in touch with you and help you with all your requirements.