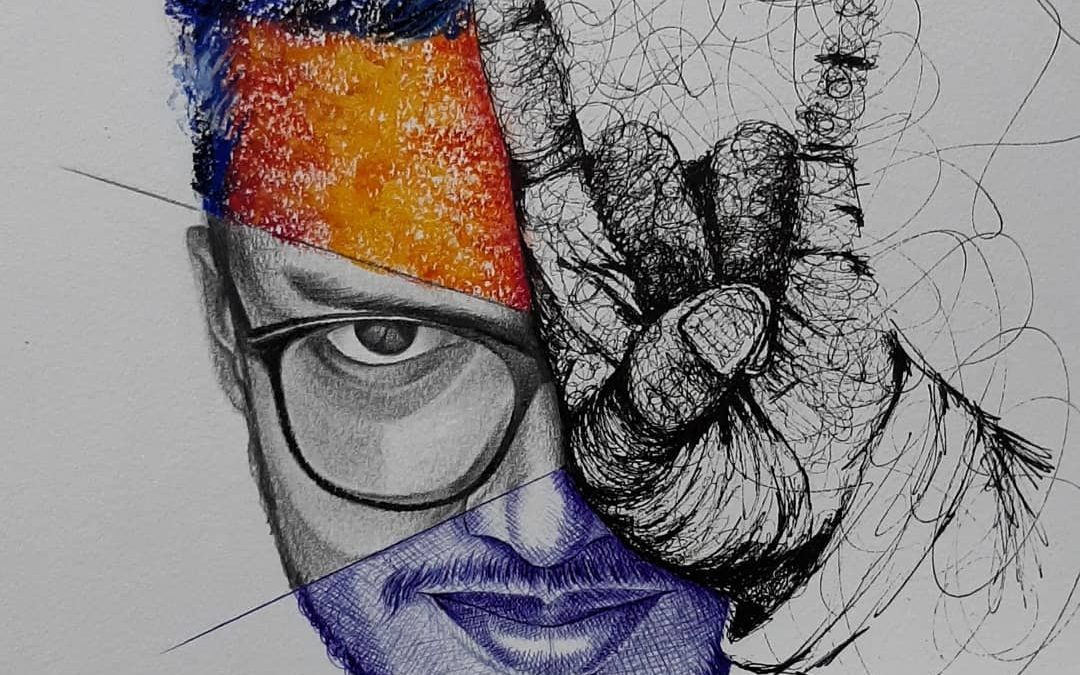 Scribbles and Strokes – Interview with Pon Balaji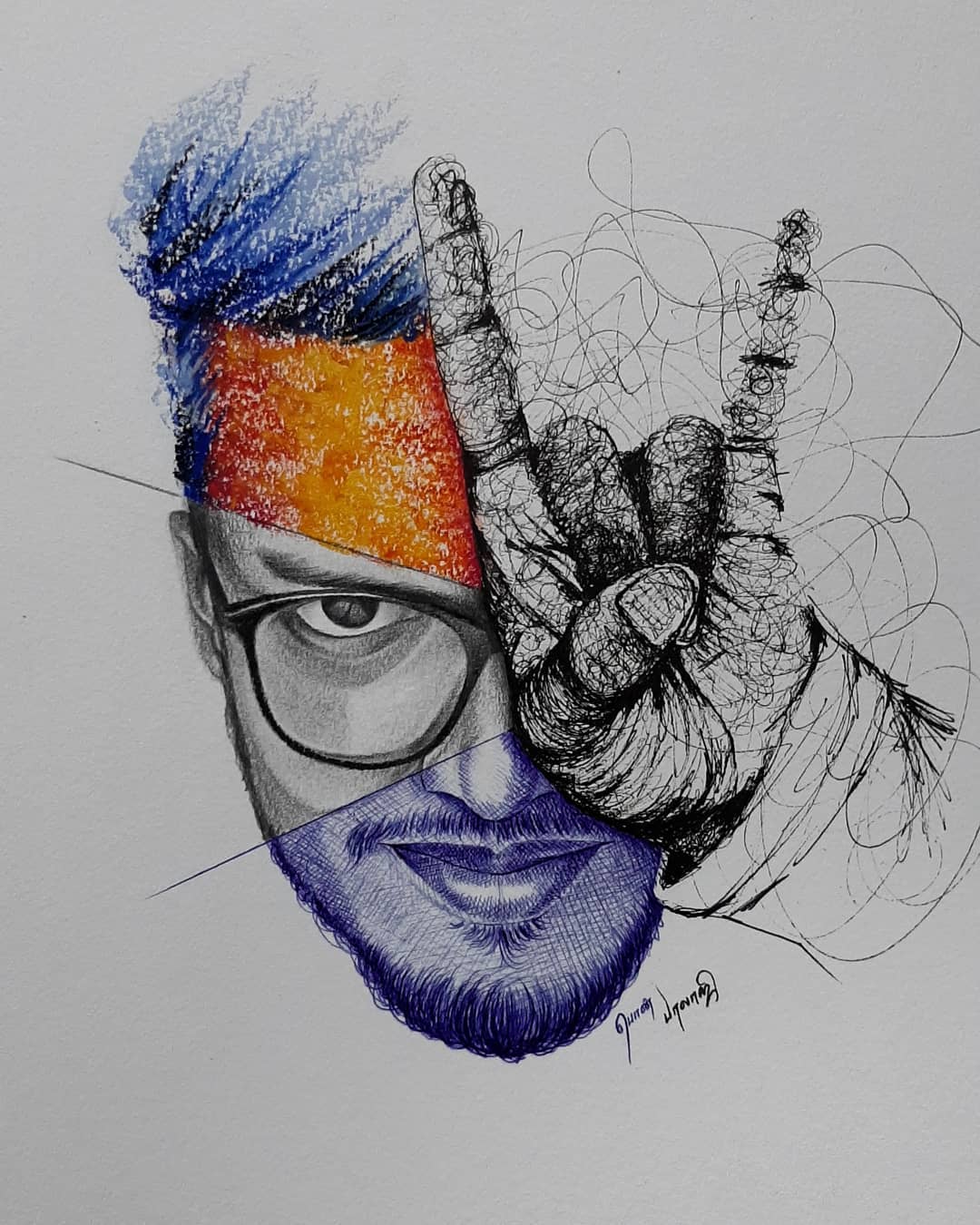 Pon Balaji is a prodigious scribble artist who creates wonders through mere scribbles and strokes. His distinct style has brought him recognition from all across the country.
Read on more to find out about this young and talented artist's journey.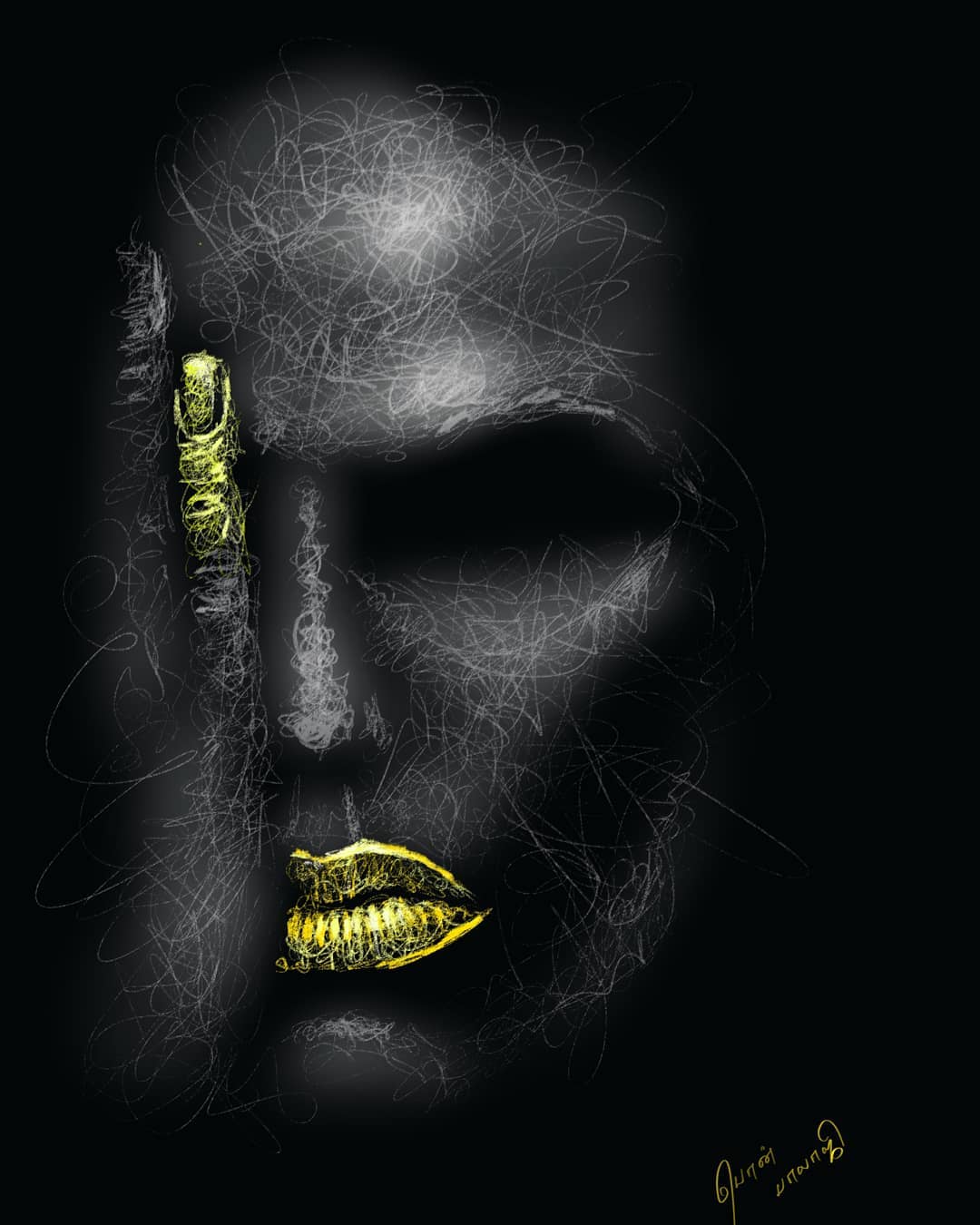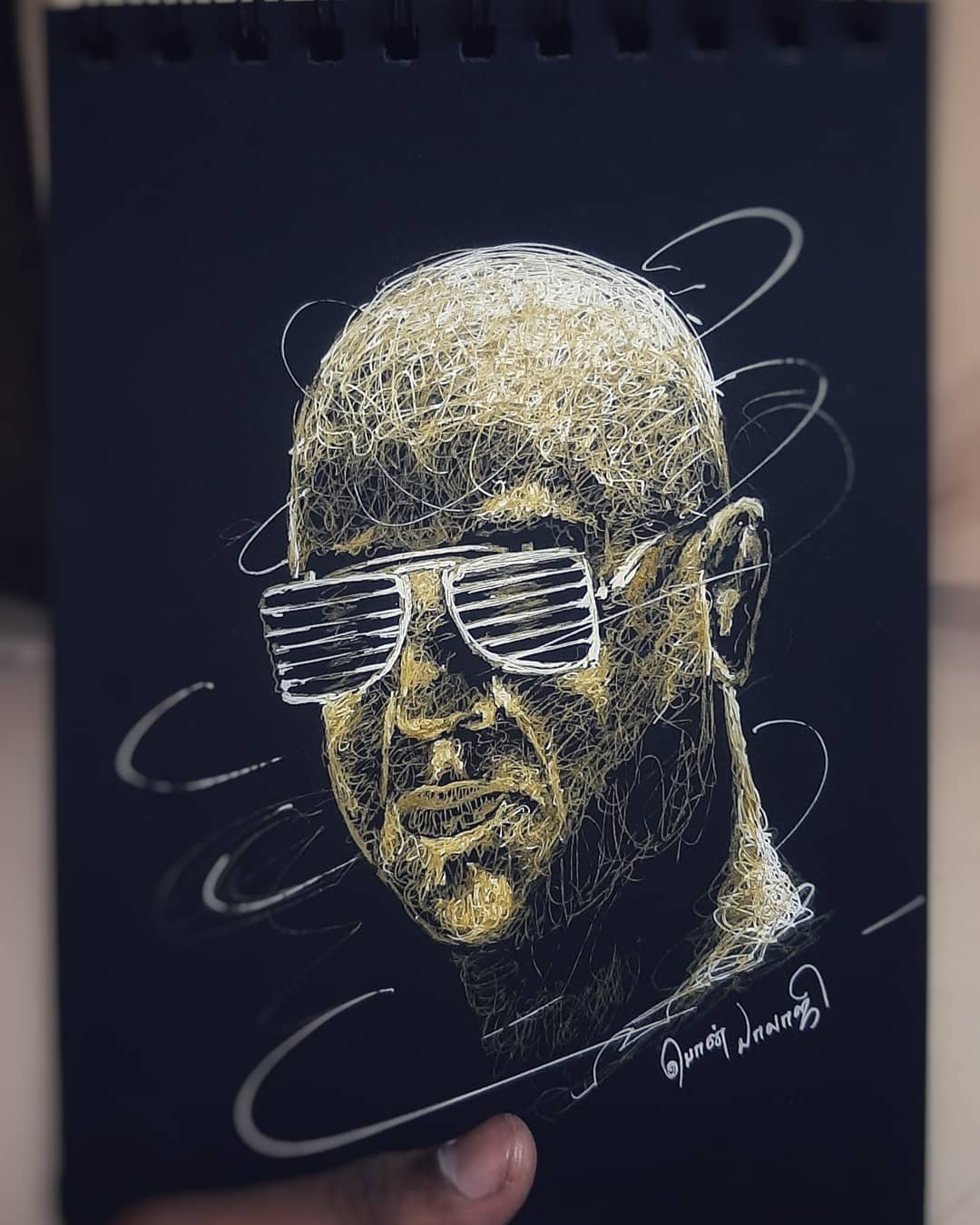 Art can be perceived differently by different people. How do you perceive art?
It's my space where I can pretty much do anything without guidelines and still have people to like them. Art is therapy.
Your sketches are so life-like, What inspires you to do these?
There is something in every subject that catches your attention. It may be the hair, eye, beard, expression or the very personality itself. I try my best to recreate that nuance that brought me to the reference.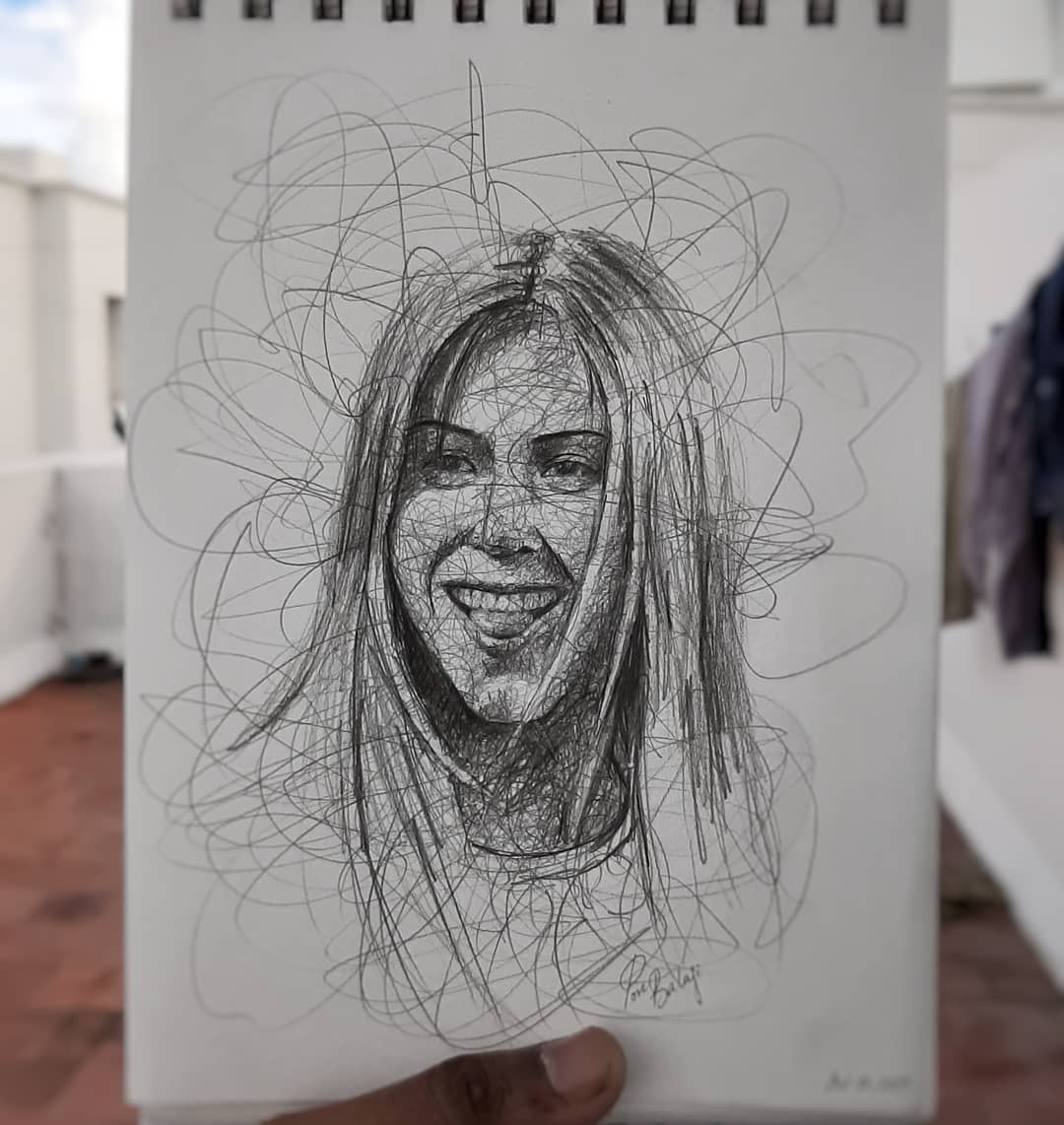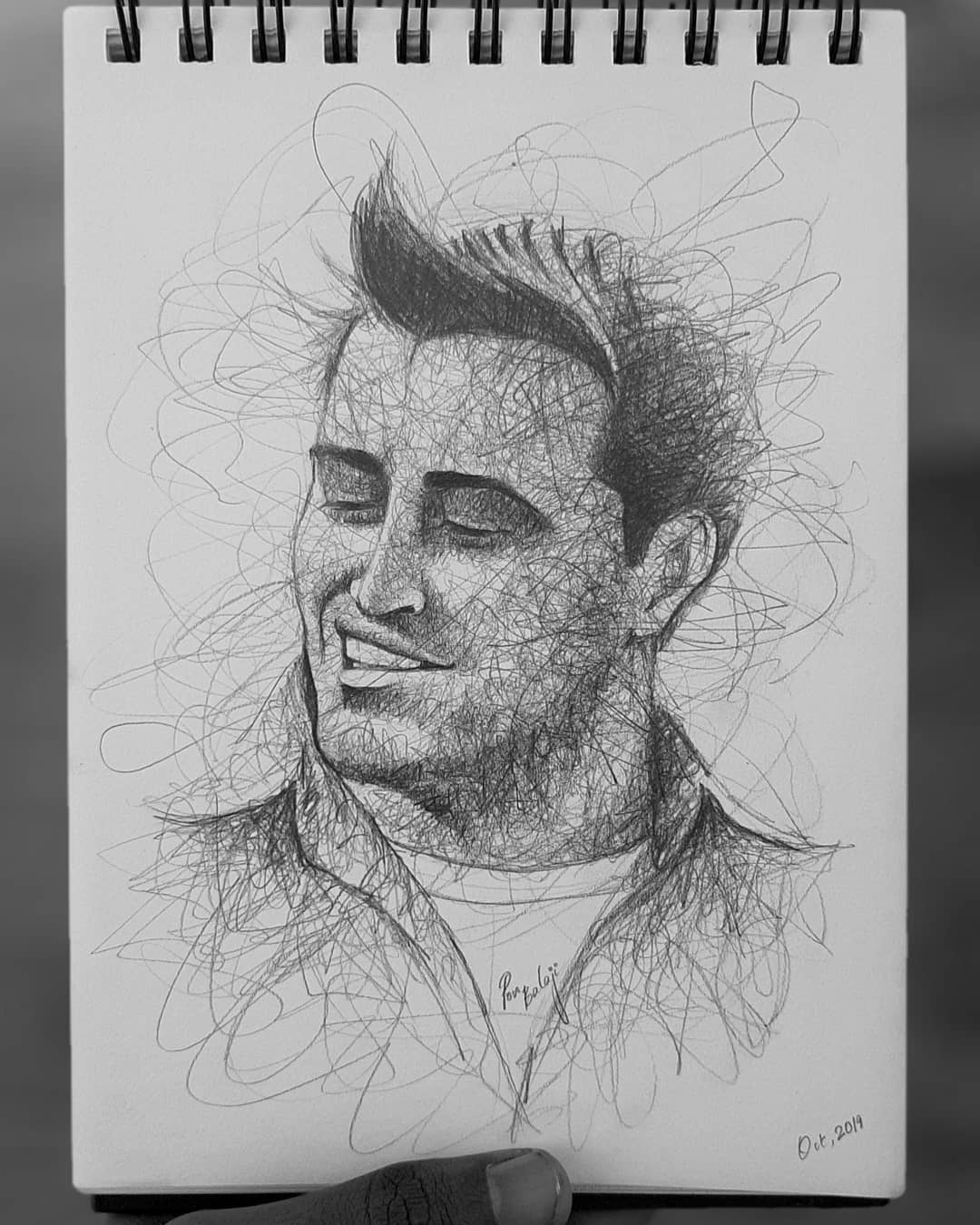 How have criticisms helped you shape your career?
Self-criticisms majorly. Following a plethora of talented artists bring self-realization and inferiority complex which would reflect in my next work. To be honest, I don't handle criticisms well at times and I tend to get stressed out.
How has your perception changed after sketching for such a long time?
Yes, Summing up my previous answers, I have moved on from the urge to create photorealistic artworks to creating crazy, imperfect, different styled, artistic works.
Are you ever faced with a creative block? If yes, how do you get over it?
Thankfully, not yet. I usually keep a note of the ideas that I'd like to execute, one after the other.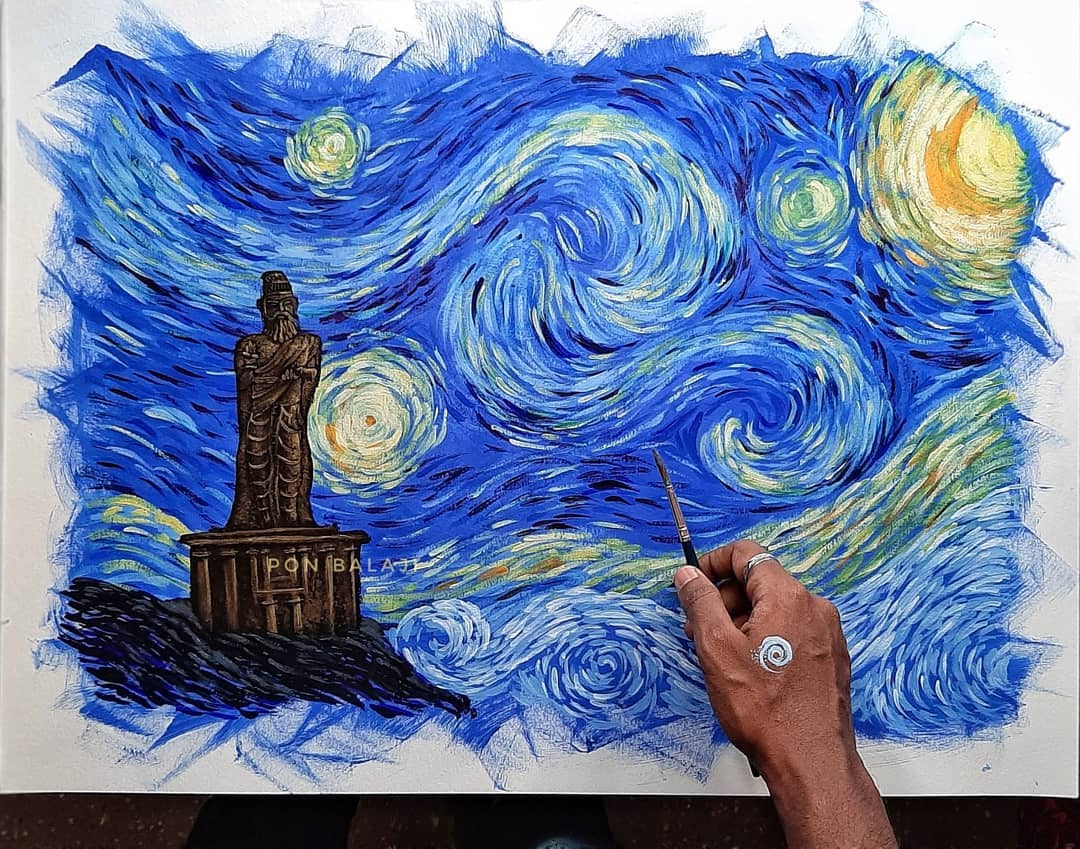 If you could go back in the past and change a decision that you made, what would it be? 
I wouldn't change anything from my past as they are the experiences that have brought me here.
What role does music play in the illustrations you do?
Music, interviews and discussion videos are a part of my sketching process. They keep me company, and make me forget the passage of time.
If you were to be a character of a TV show, which one and why would that be?
Watson from Sherlock.
How important is traveling for an artist? Do you seek inspiration from every place you visit?
I beg to differ that travelling is a very inspiring experience. For me, seeing/ meeting new artists, their works, styles are more inspiring.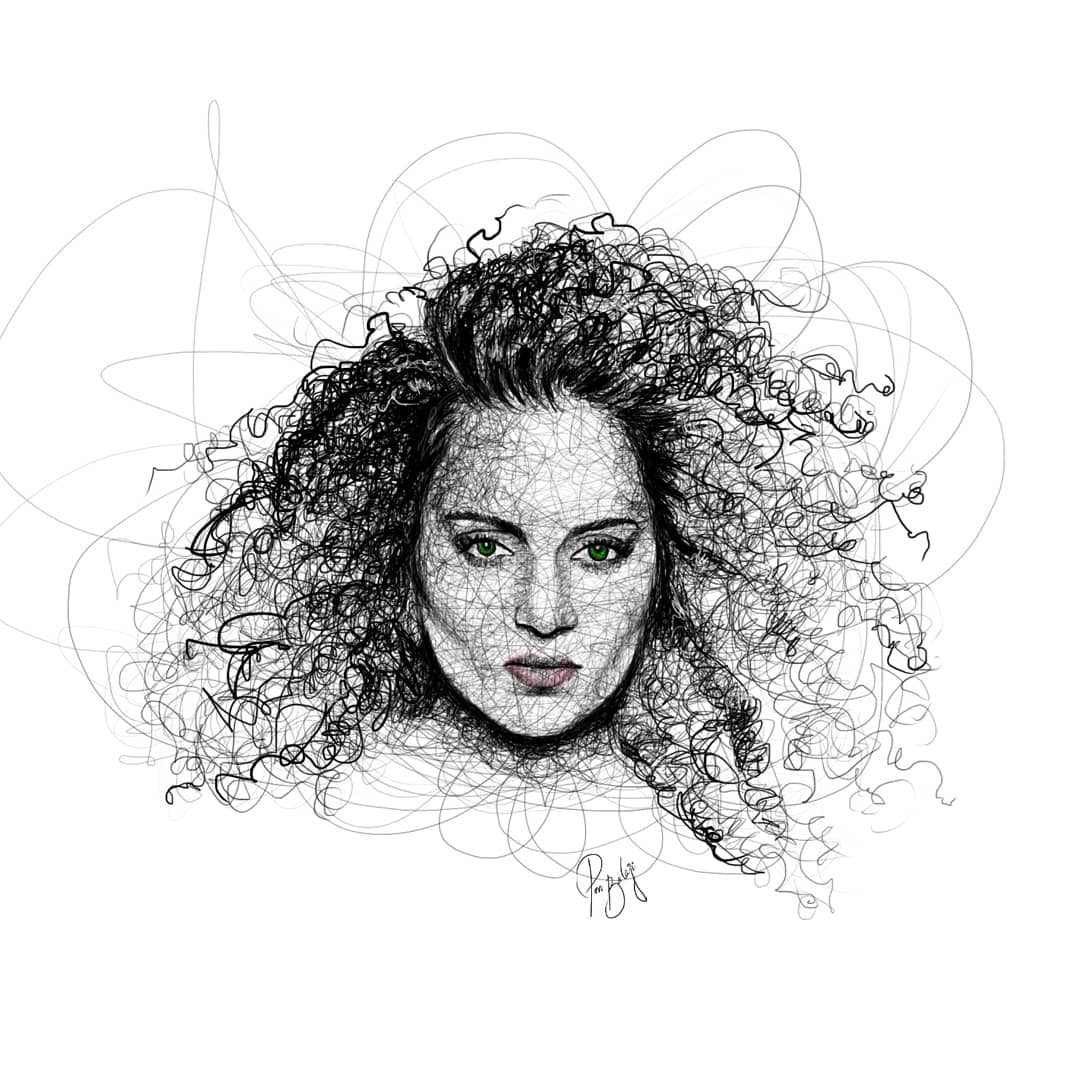 What advice would you give for the upcoming artists? 
There are no rules, standards or guidelines in art. If anyone says otherwise, please ignore them and be unique.
If you had to name one person to draw up all the inspiration from, who would that be? 
There are two artists. First, J Vince Low, a scribble artist who opened me to a whole new world of expressive, modernistic art. Second, Biswal, an amazing painter and ballpoint artist, living icon but most importantly, a down to earth person! 
What are your thoughts on Stoned Santa? 
Great platform for artists to get recognized and network with other artists and customers. Stoned Santa is doing a pretty good job at that.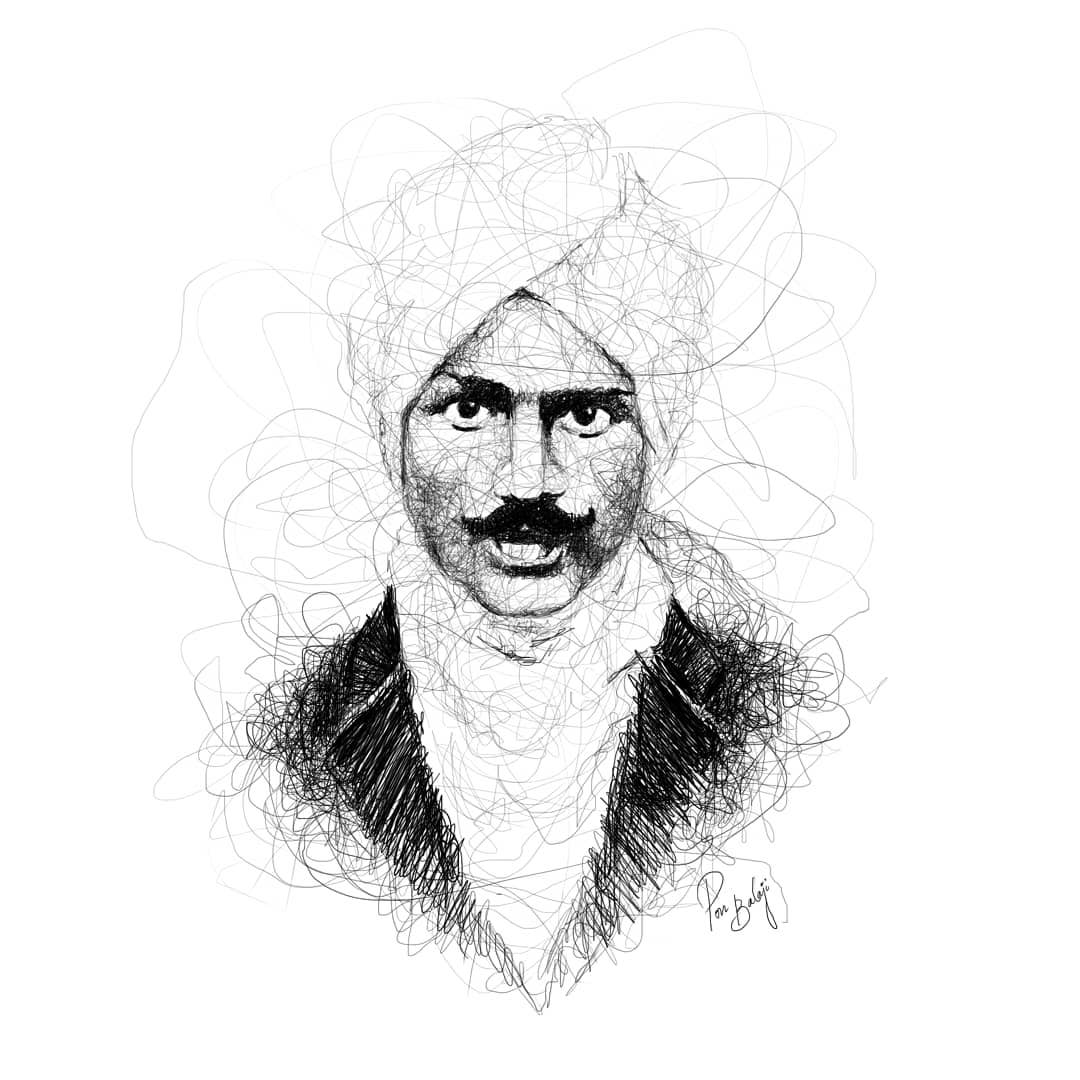 Looking for the perfect gift?
Look no more, our gift experts will get in touch with you and help you with all your requirements.