Meet Saloni Patel, an Illustrator, Designer and a Cartoonist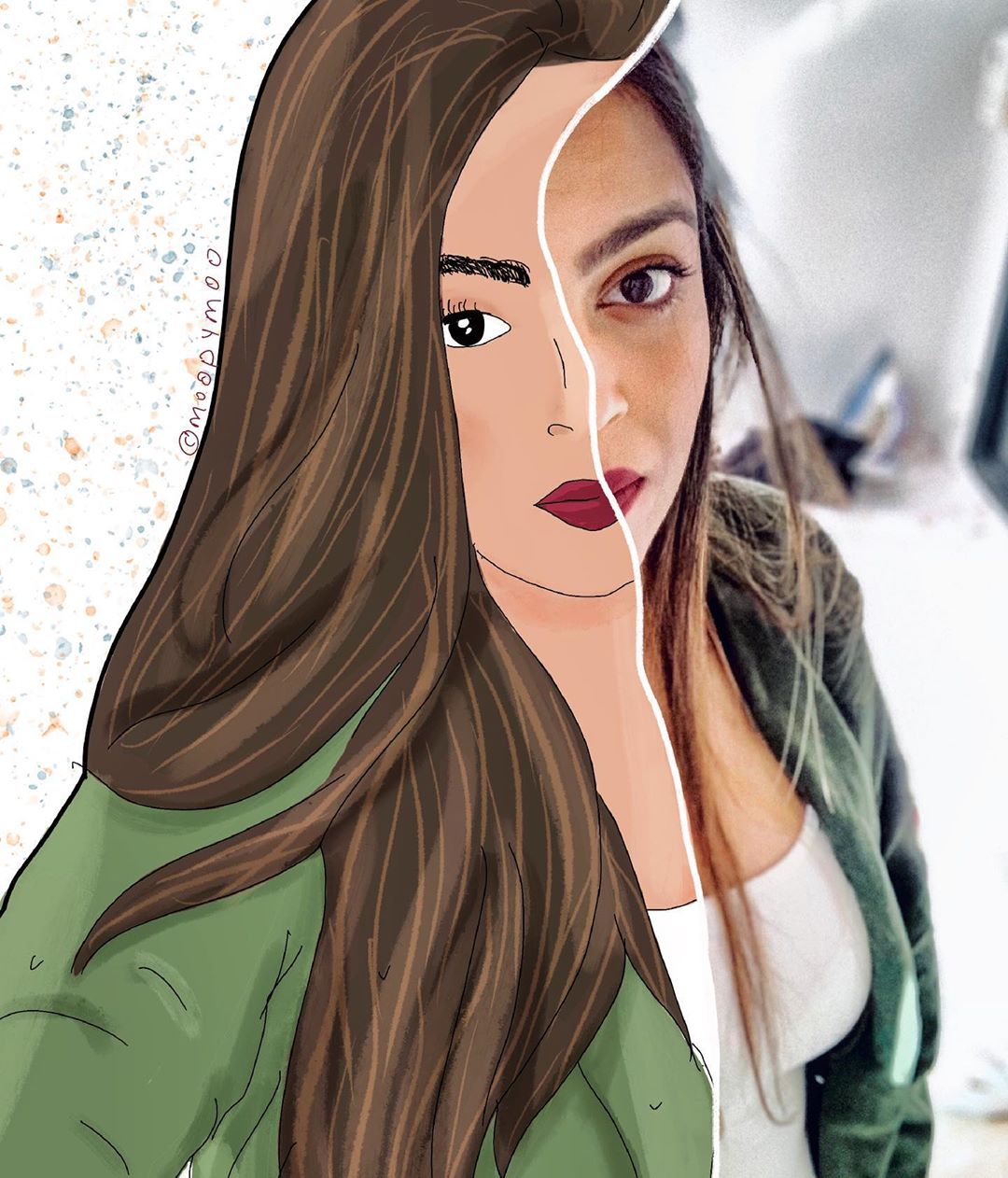 Saloni Patel is an Illustrator, Designer and a Cartoonist who goes by the name of "Moody Moo" on Instagram and has close to 54k followers. Her Illustrations revolve around her daily life, her favorite TV show characters, and the adventures of her pet dog, making her designs quirky and exclusive. 
Saloni aims to spreads positivity through her colourful illustrations with soul-stirring quotes.
Although she completed her Bachelors in management studies, she went on to pursue her passion and completed her MA in graphic designing from the United Kingdom. Although it was not an easy choice, she says, "Nothing worth having ever comes easy."
Here are some excerpts from when we caught up with her for a quick chat.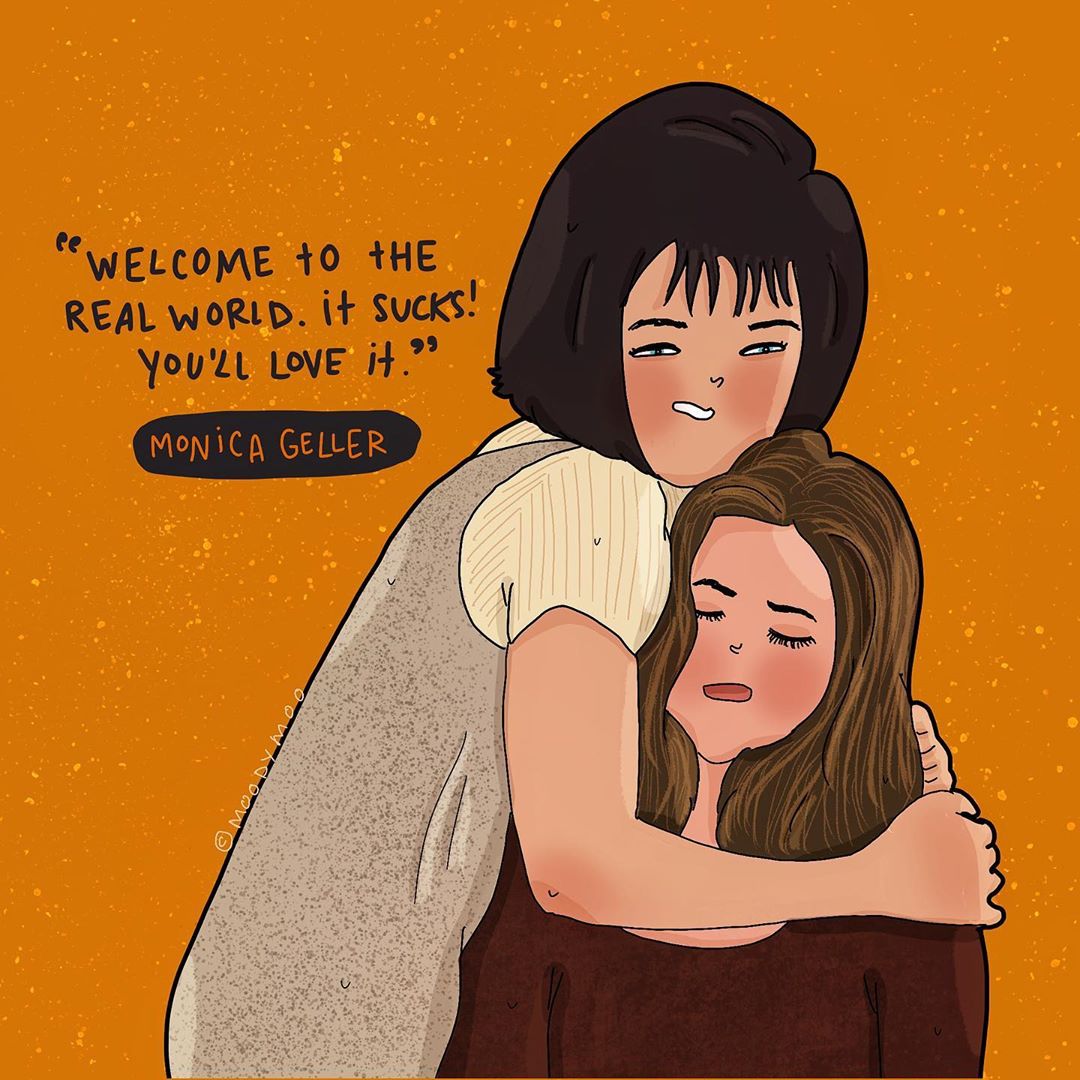 How do you perceive art?
Art can mean differently to everyone. I view art as a form of self expression.
Why the name "moodyymoo"?
'Moody' because I am a moody person and 'Moo' because I've always been a chubby child. Thus! It's just a silly name that I coined.
Your Illustrations are quirky, yet send a very strong message. What inspires you to do these?
I draw inspiration from my personal experiences – something I witness or read, daily routine, mood swings, Simba – my pup or pretty much anything that I find to be intriguing.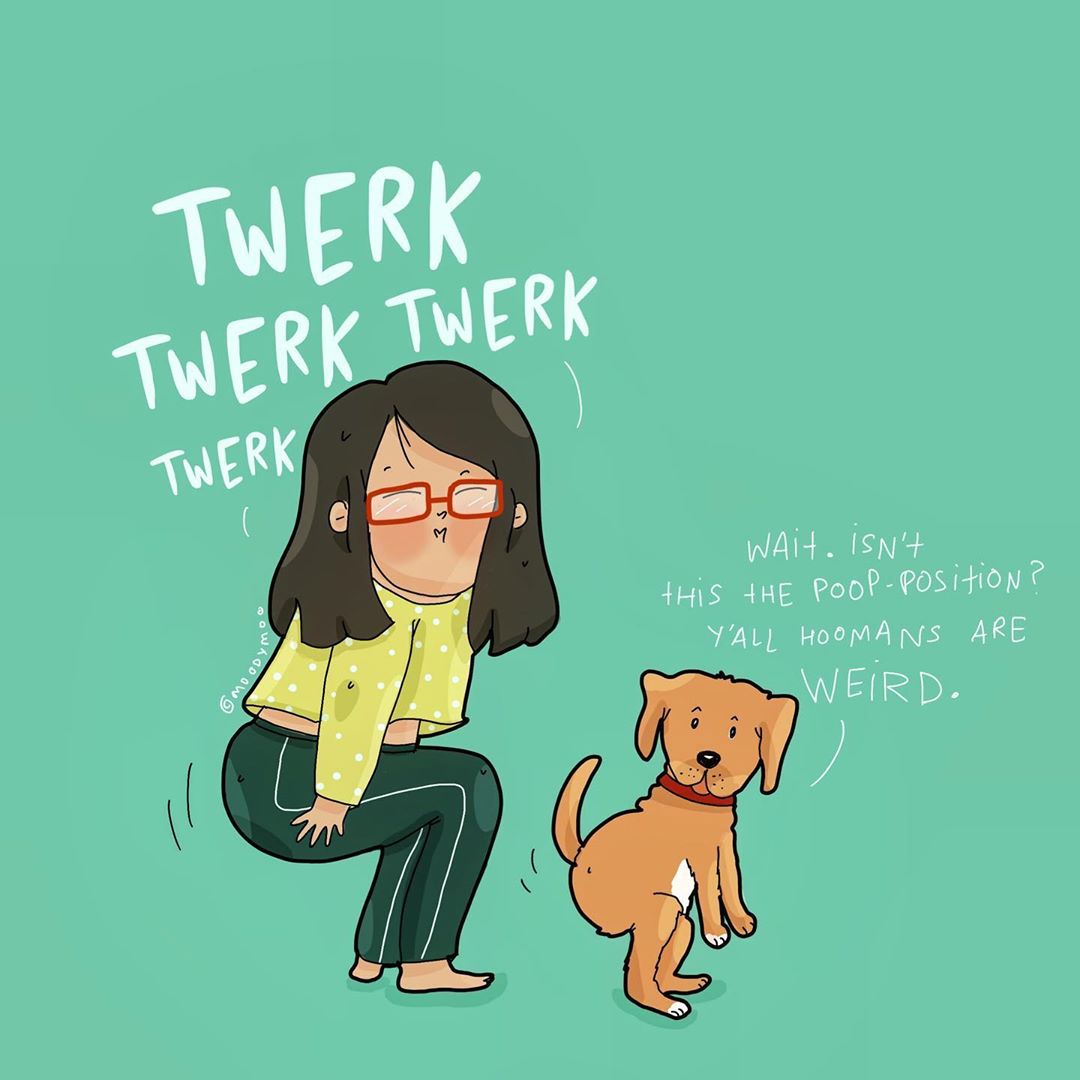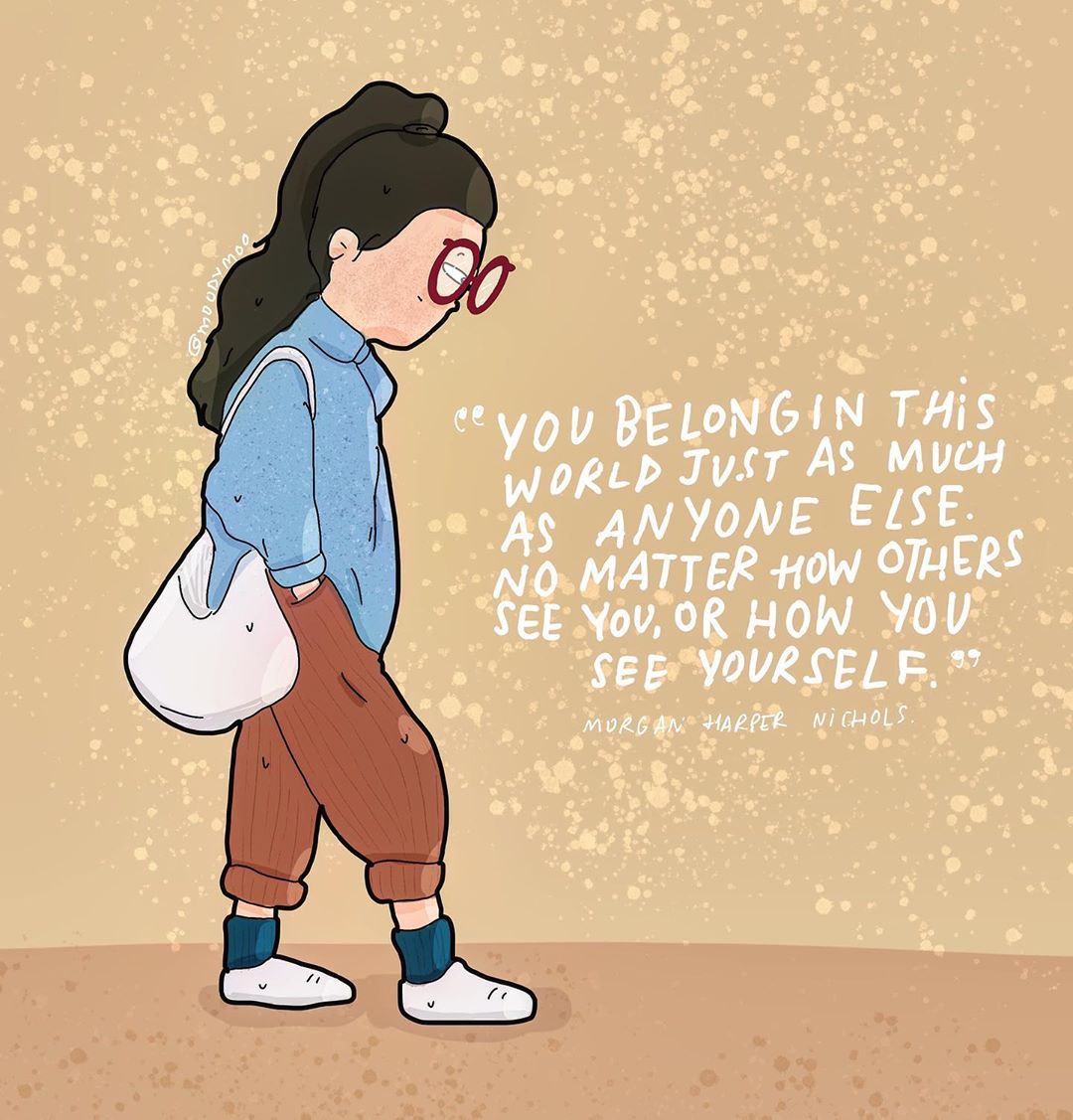 To what extent does your pet have an impact on your art?
He keeps my vibrations high, which is very important for creative juices to flow and the things that he does definitely give me content for my work/comics.
How have criticisms helped you shape your career?
Mindless criticism has never helped, but constructive criticisism is always welcomed and has definitely helped me reflect on my drawing style, and improve.
How has your perception of seeing things changed after illustrating for such a long time?
Over the years, I have developed a keen eye for details. I no longer just view things as they are, but I've learned to observe any person or thing astutely.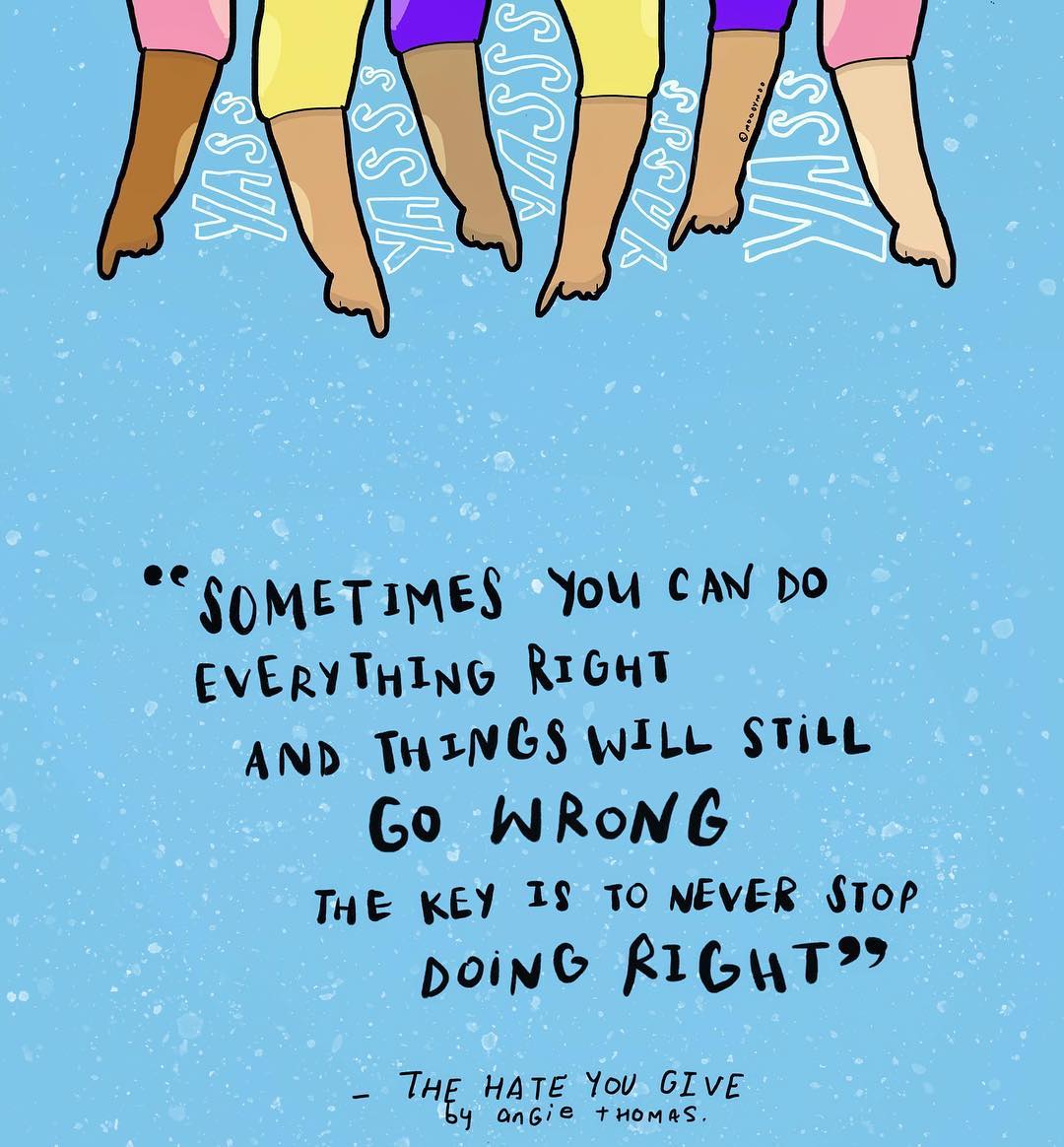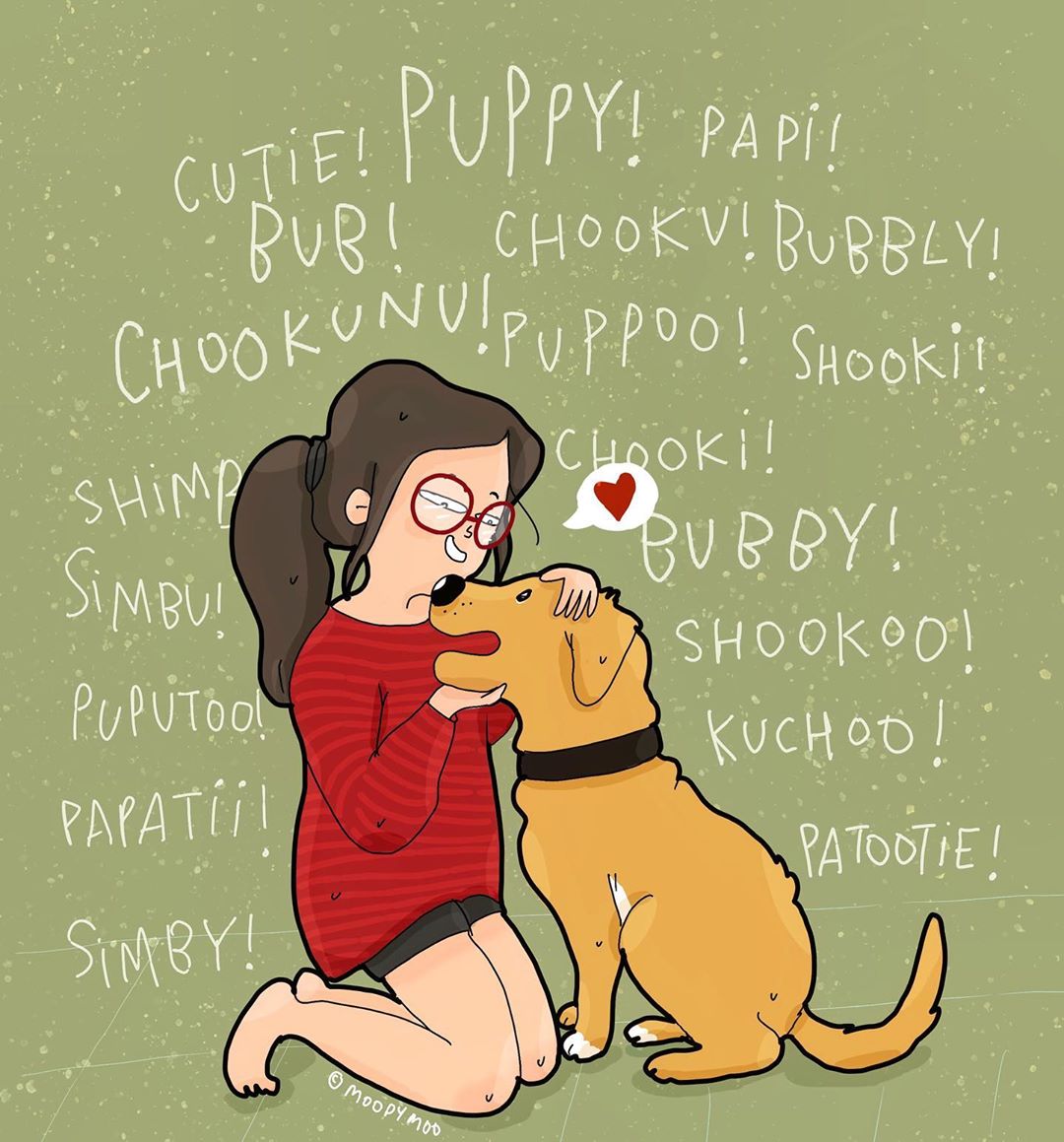 How do you deal with a creative block?
Taking a break from work definitely helps when you're having a creative block. I beat myself over it for a bit and then, I watch something inspiring; take a nap; have a snack and get back to what I do best – Creating Art. 
Many of your illustrations are based on TV shows. If you were to be a character of a TV show, which one and why would that be?
I really find Sheldon Cooper very fascinating and quirky. I adore his character and would love to be him.
Why? Because I want to know what it would like to live with an OCD and have a brilliant mind with eidetic memory.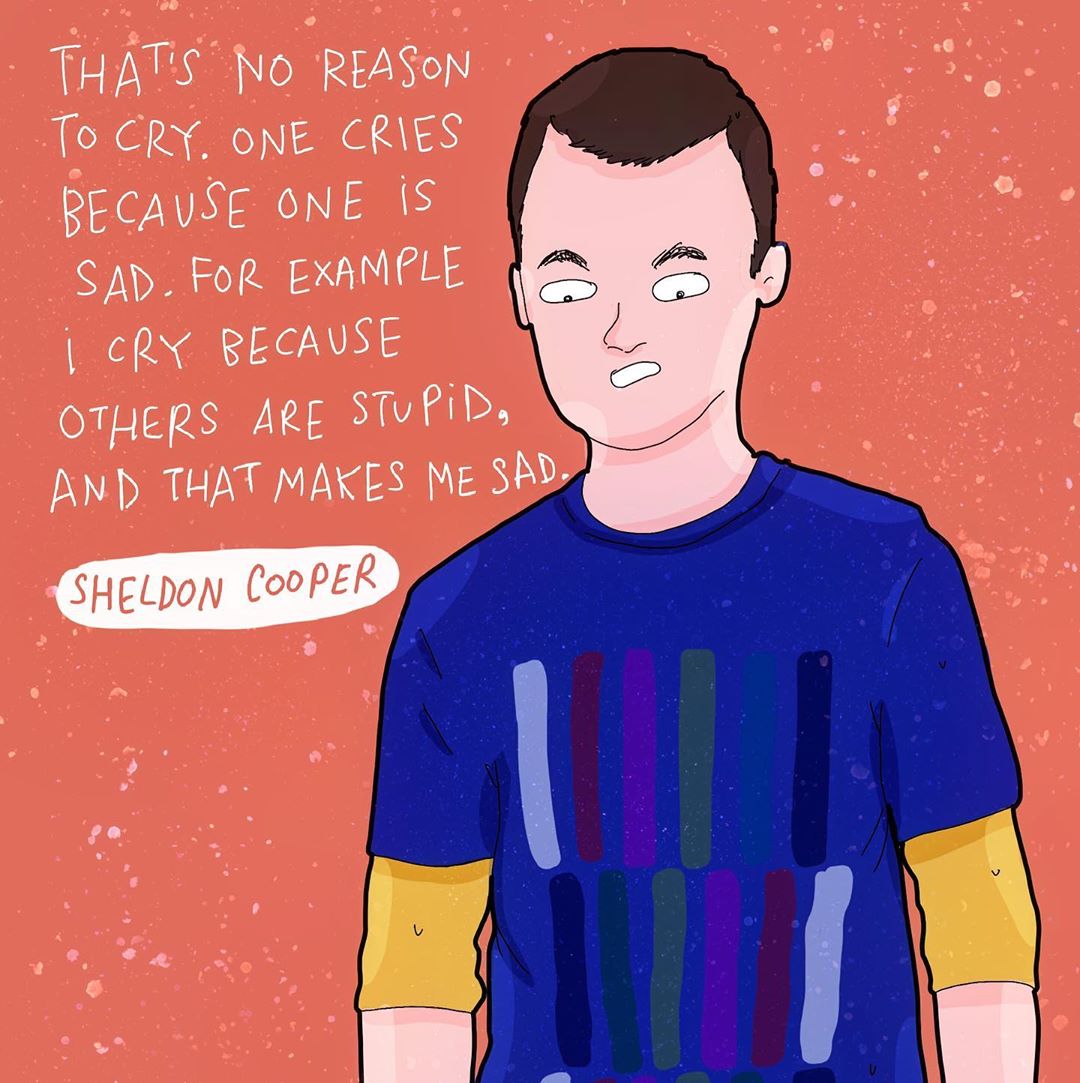 If you were to learn a new art-form, which one would it be?
I want to try learning pole dancing or aerial Yoga!
Lastly, what advice would you give for the upcoming artists?
Nothing worth having comes easy. You've got to be patient, diligent and open to learning new techniques. Stay up to date with latest trends, softwares & tools. Be nice to people – your fellow artists, your clients, your community, your followers and haters even (be nice by ignoring the haters).
Learn the tricks of the trade because social media is a great platform to promote your work. Have faith and don't lose hope even if  initially you don't get projects. With passion and determination, you'll get there, slowly but surely .
Most importantly: Create, create and create – every single day. That's the only way you'll get there!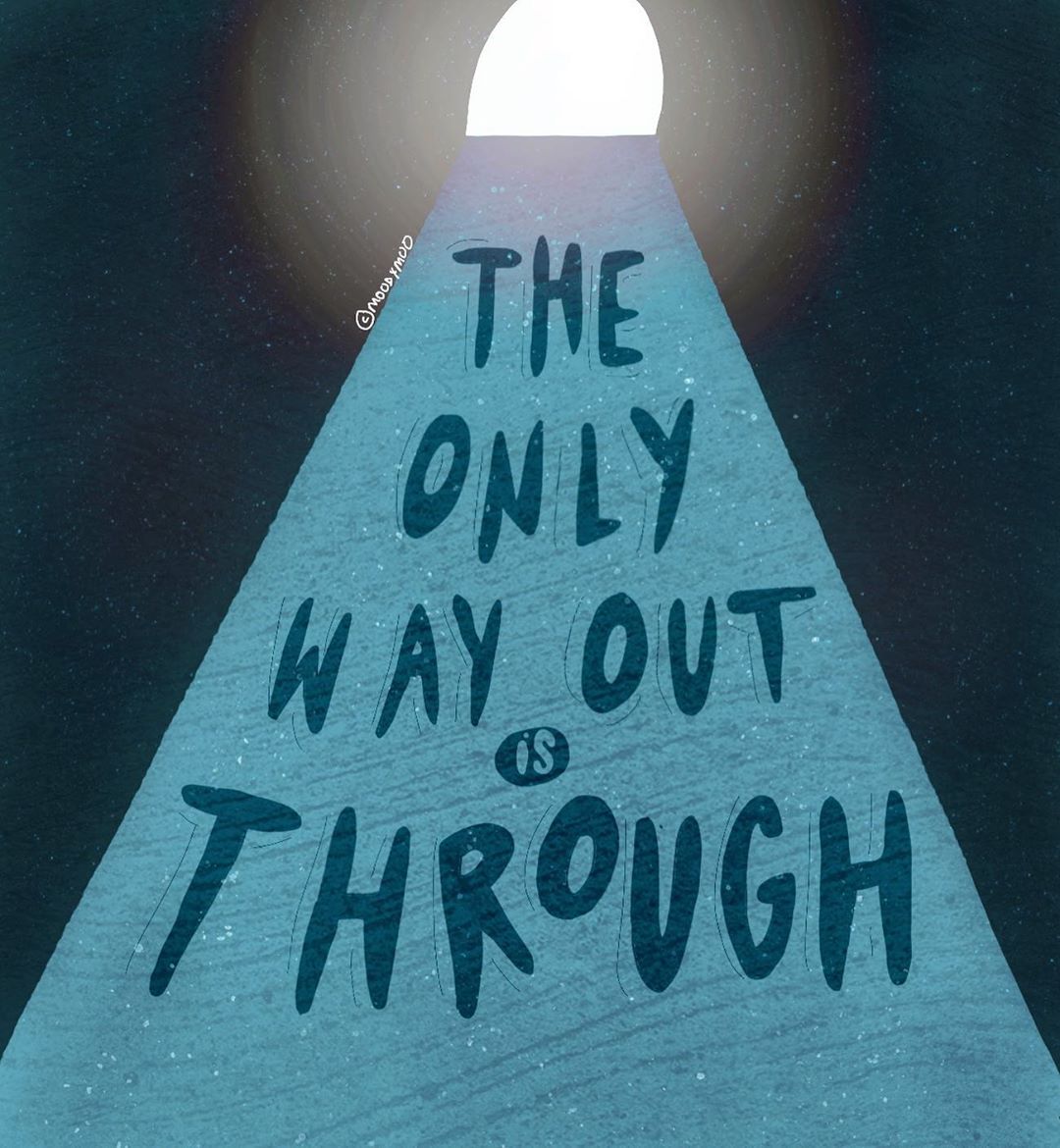 Looking for the perfect gift?
Look no more, our gift experts will get in touch with you and help you with all your requirements.