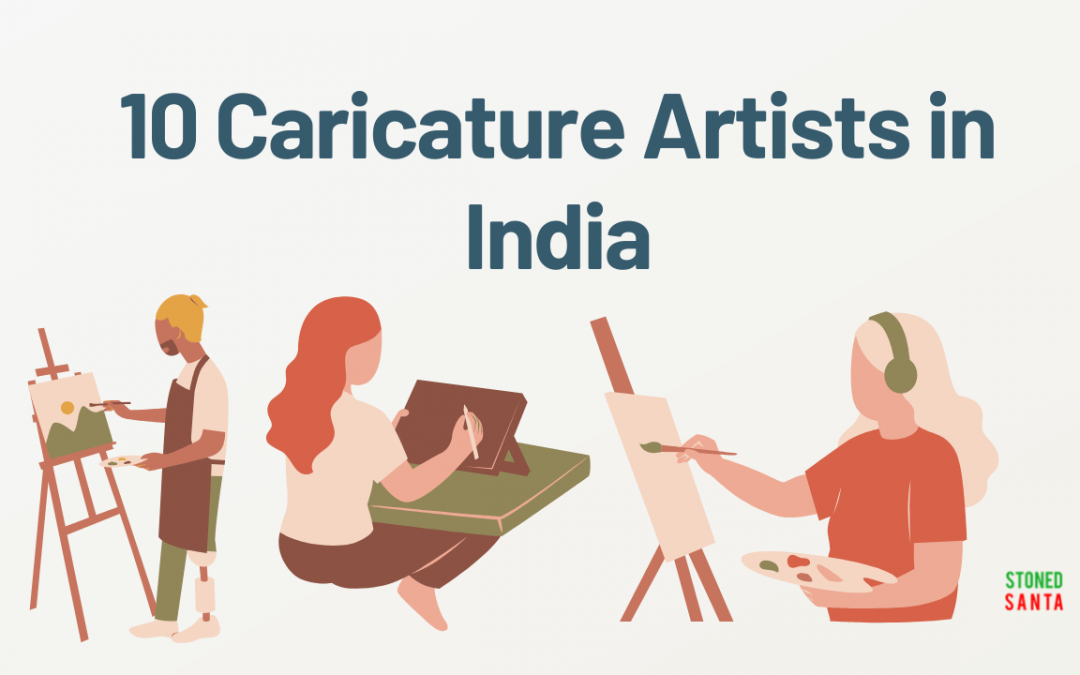 What are Caricatures?
A caricature is a picture, description, or imitation of a person in which certain striking characteristics are exaggerated to create a comic or grotesque effect. Some ways for dramatisation are an oversized nose, squinted eyes, really large or too small lips, etc.
The artists behind the art- Caricature Artists.
If you're a comic artist, you may find yourself feeling very at home in the field of caricature art. The ability to focus on aspects of the subject matter that would be amusing to exaggerate or playfully exploit is the essence of caricature art.
Theme parks typically have these specialised artists available for patrons; they are also employed by event planners, magazines and online publications. Laughing at oneself is a valuable resource; perceptive caricature artists show us how it can be done.
In essence, a caricaturist is an illustrator or cartoonist – but with a twist. Before creating a drawing or sketch, a caricaturist will typically look at a person or object and determine which features are somewhat unusual. These features will usually be the focal point of the caricaturist's work.
We have curated a list of 10 talented caricature artists below for you. Hope you enjoy reading!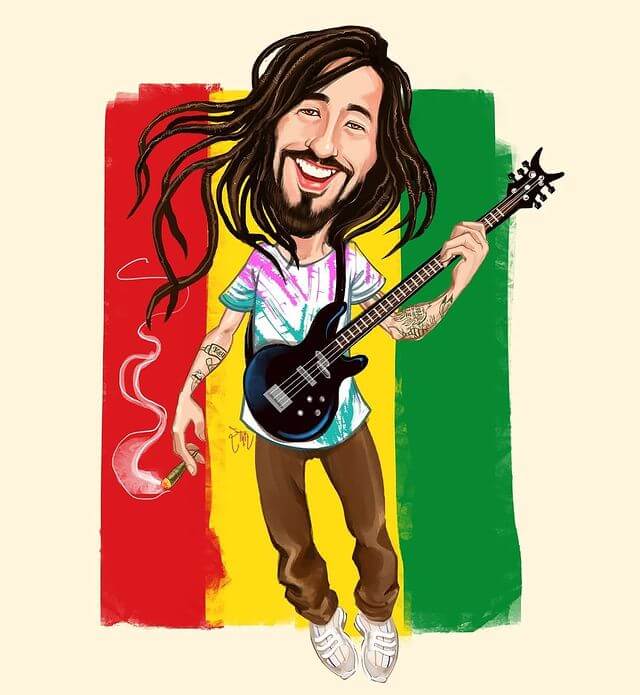 Hemanth Kag – The young freelance cartoonist and Caricaturist
Hemanth Kag is a freelance cartoonist and caricature artist based in Rajasthan.
His job is to simplify and exaggerate visual forms. If we talk about his work then it's not related to him in most of the drawings.
He's more of a draftsman experimenting with colours, forms, and textures and mostly influenced by contemporary artists on Insta. He likes to experiment, but almost all the caricatures displayed on his profile are commissioned works made for customers. He tries to get the likeness of a person in simple form.
He tries to get better and contend with new portraits. His style of work makes it stand out everytime!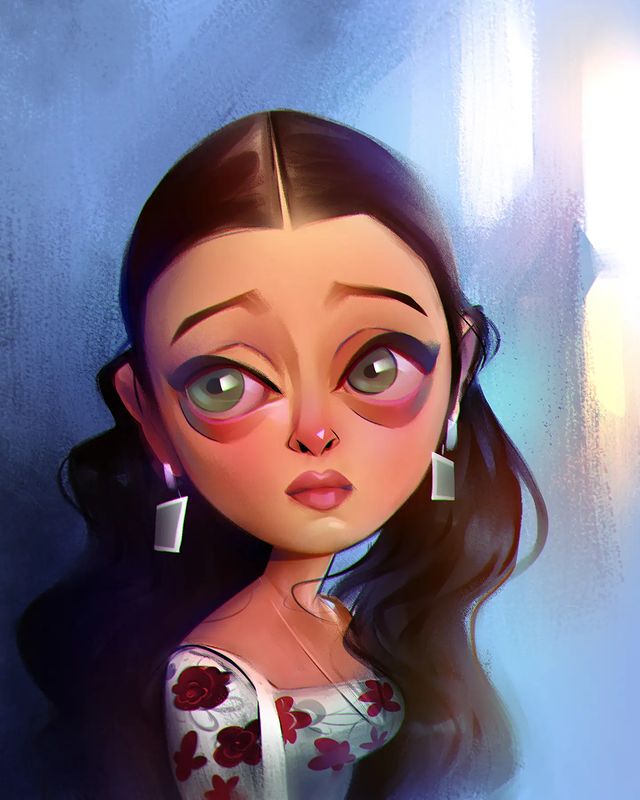 Anirudh Lele is a freelance caricature artist and children's book illustrator based in Ahmedabad. He makes caricatures in various styles and techniques suitable as per client requirements.
Sometimes it's just bold black line arts or rough charcoal sketches. Other times it's an intricate and realistic portrayal of the forms but in a slightly exaggerated manner. He avoids exaggerating the characteristics too much and tries to keep the base structures of the faces simple and cartoony.
He has an enticing Instagram page as well which will catch your sight at first glance!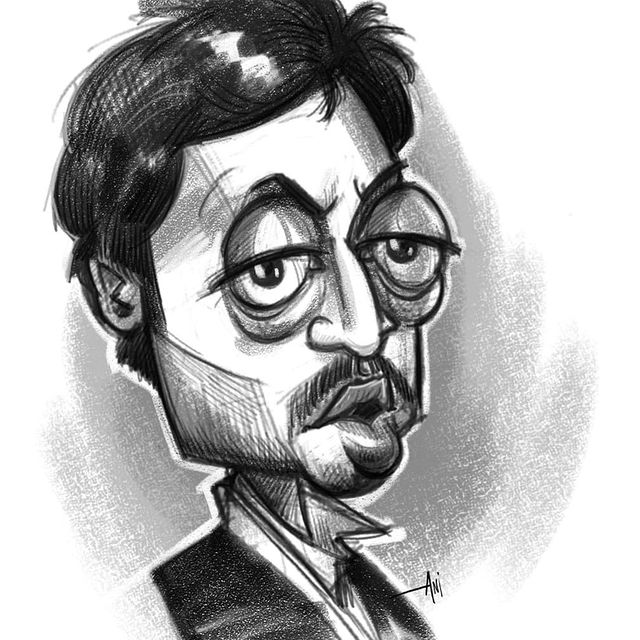 Prasad Bhat – The mastermind behind Graphicurry
Here's what, Prasad Bhat makes it to DISNEY on their 90th birthday!
The expert in vector art had his biggest project when Disney asked to draw Mickey in his unique minimal yet cute style to celebrate Mickey's 90th Birthday.
The art and food fanatic, Prasad Bhat, who invented Graphiccurry in 2013 , premierly as a logo and designing company for corporates is now the mastermind behind over a hundred varieties of caricatures and merchandise of famous tv shows, movies , artists and varied entertainment stuff .
An engineer, based in Bangalore, is globally appreciated for his artwork being authentic, witty and cool ,successfully attracting the infamous clients viz Amazon prime, Disney and Marvel. Emerging from the rock bottom Graphicurry is now a window to digital art and tools for the aspirers of the new age art.
He's a man of many talents and his recent video on youtube crossed 2 Million views!
Kapil Gaikwad – The cinephile caricaturist
A self-made illustrator, caricature artist, and cinema lover, Kapil Gaikwad hails from Mumbai.
Being a cinema lover, most of his caricatures are based on bollywood, hollywood, movies and his own created comic series. He likes to draw only those faces which fascinates him the most.
He also masters in illustrations, sketchbooks and live sketches etc. We can witness heavy use of outlines in his work. The amount of realism in terms of forms and rendering flows smoothly out of his work. He's got a winsome Instagram art page where you can find a variety of cinema caricatures!
Shailly Gajjar – The wedding invitations specialist
An illustrator and comic creator, who initially desired to design her own wedding card , Shailly Gajjar is now a full time artist of a unique striking art style.
An IT engineer hailing from a small city of Bhuj, Kutch in Gujarat ran towards her passion in drawing and doodling, and this run got her husband a degree in graphic designing , a job and a fulfilled life in India after a growth in her career from freelancing in Dubai.
Her compassion and determination to follow her dreams is an inspiring tale for those who dream and illustrates how all the hard work ,confusion and frustration does eventually become worth it . Currently, she's focusing on wedding invitations and other illustration projects.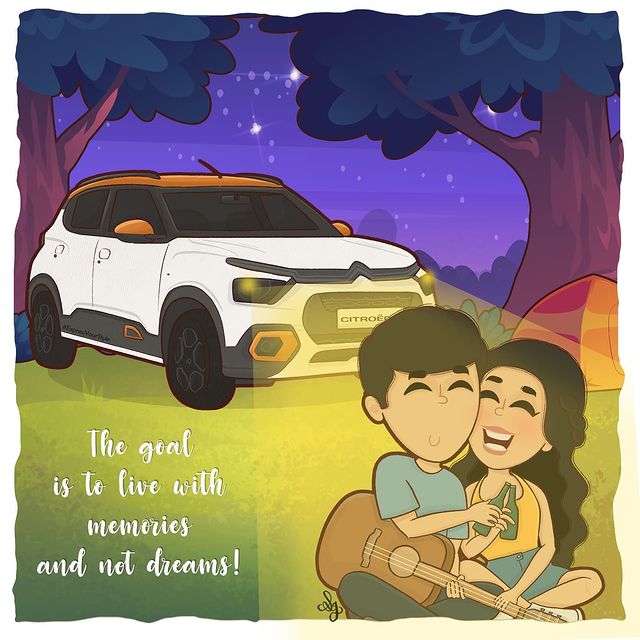 Sri Priyatham – Netflix's official illustrator for "Stranger Things"
Awe-inspiring quirky caricatures' artist Sri Priyatham, based in Hyderabad ,likes to play around with realism and exaggeration to create his own unique style of art.
A five year old boy who drew as a form of escape is a formally trained self taught artist. Caricature being a style of drawing a figure that is blown out of proportions but the man finds realistic textures fascinating and has got an eye for detail, which helps in bringing out the intricacies required for the detailing in his work.
The only Indian caricature artist working with Netflix on stranger things does believe that self acceptance is crucial before getting any caricature enchanted by screenwriting and filmmaking , advising budding artists to remain consistent and stay committed , in his various workshop presentations.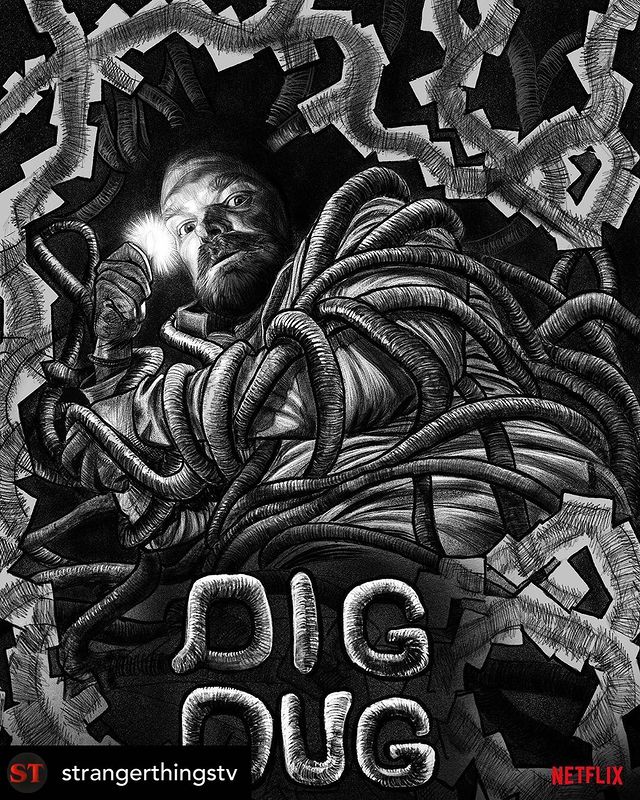 Rohit Chari – The artpreneur who runs Red Canvas Studios
Rohit Chari, an illustrator, artist, and artpreneur who was born and raised in Goa, founded Red Canvas Studios in 2016. Ideas are brought to life in art in this studio on various canvases, including walls, frames, and memories.
Rohit began experimenting with sketching throughout his early years in school. He would sketch and doodle, and soon he joined in a full-time fine arts study where he studied conventional art forms and methods in a structured environment.
Today, Rohit specialises in completing unique painting commissions. He paints on walls, does gorgeous caricatures, and has his own line of items. In other words, he has found his love and built a life from it.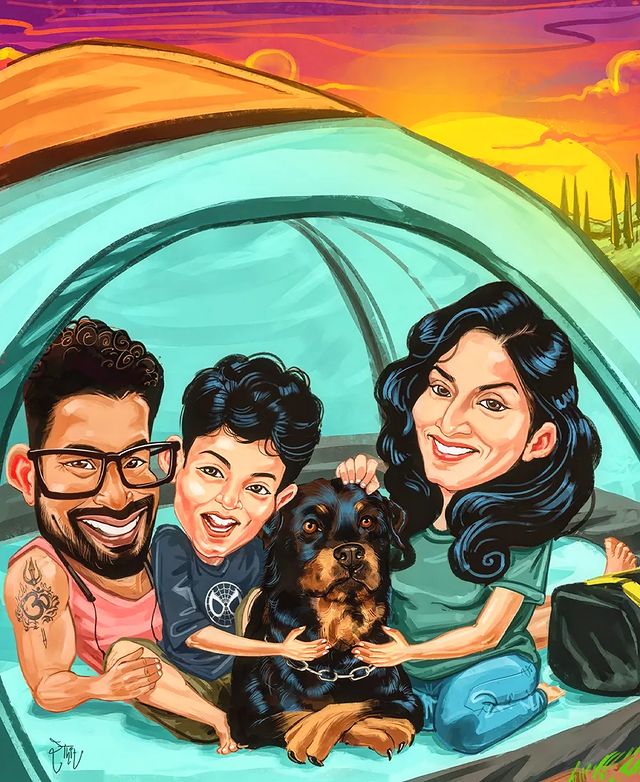 Mangesh Khollam – The "tribute special" caricaturist
Mangesh Khollam also known by his artist name Scooterbeard is a freelance caricature artist who hails from Pune. Scooterbeard , does live caricatures.
His work is more of traditional pencil on paper rather than digital illustration. We can find character designs , photo studies and a few comics on his Instagram page which goes by his artist name,'' Scooterbeard".
One of the best works on his page is the tribute caricatures which are portrayed very beautifully and the art work seems to turn into realism!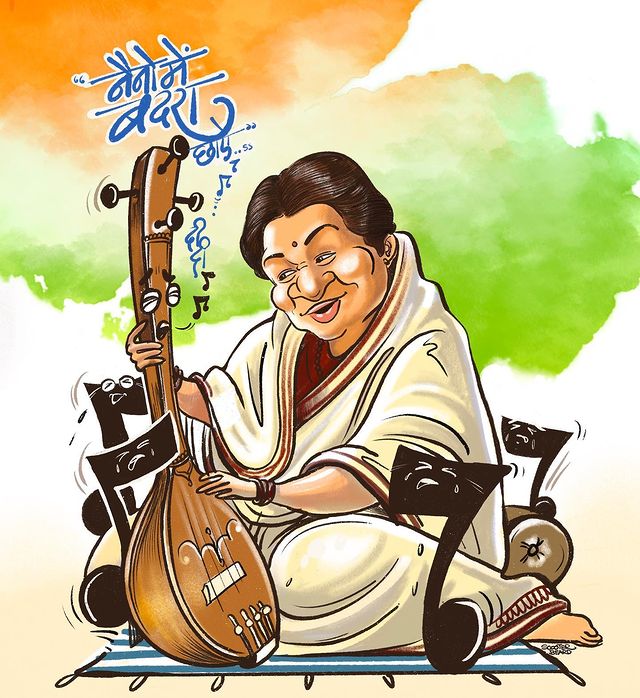 Ashutosh Wale – The global influence veteran
Ashutosh Wale is a freelance illustrator, cartoonist and caricature artist who hails from Maharashtra. His caricature works include not only portraits but also full-length representations of characters. Unhesitating to draw them as he sees them, he is a keen advocate of pencil-work in his displays.
Though seeming to stem from a considerable influence of politics, his work also includes global influencers from various other areas such as sport, film and the likes. He has got a very mesmeric and eye-catching art page on Instagram as well!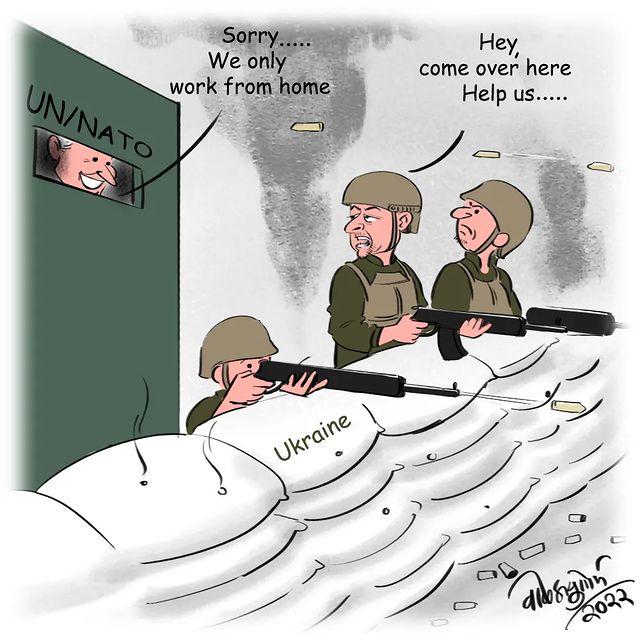 Sudipan – The "pepe" specialist
Sudipan is a freelance digital illustrator and visual designer who hails from Kolkata.
Sudipan's unique background in computer animation allows him to become an amazing digital illustrator and caricature artist.
His skills and dedication to his craft are flawless. His abilities allow him to draw a variety of different people and creatures which can fit into something like a comic drawing if you desire. His latest "pepe" art designs on his instagram page are to look up for!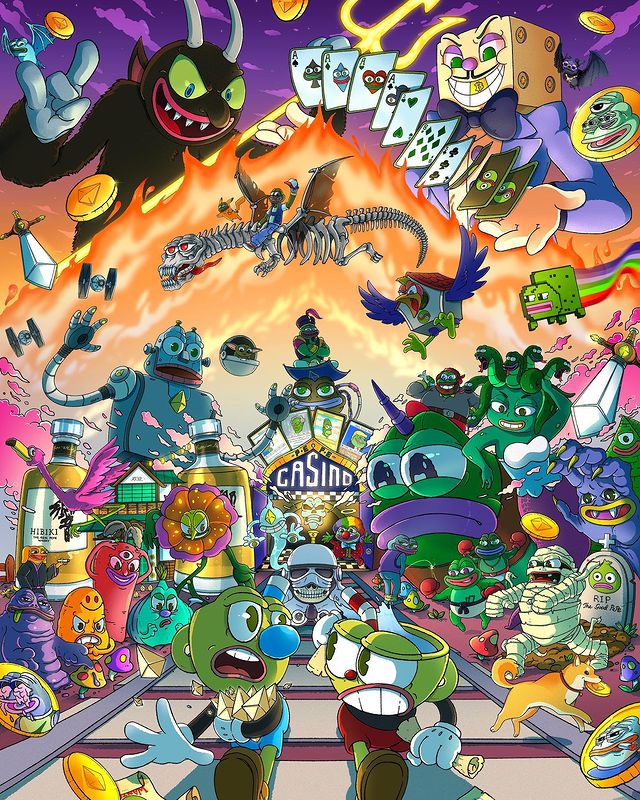 You may discover a caricature artist at Stoned Santa who meets your needs and your budget, whether you're considering obtaining a birthday caricature for a friend or family or a digital wedding caricature for your big day.
No matter where in the world you need your caricature to be delivered, Stoned Santa makes it incredibly simple to find a trustworthy and professional artist to draw one for you according to your specifications!
Looking for the perfect gift?
Look no more, our gift experts will get in touch with you and help you with all your requirements.