Interview with Marzia ali, an artist and entrepreneur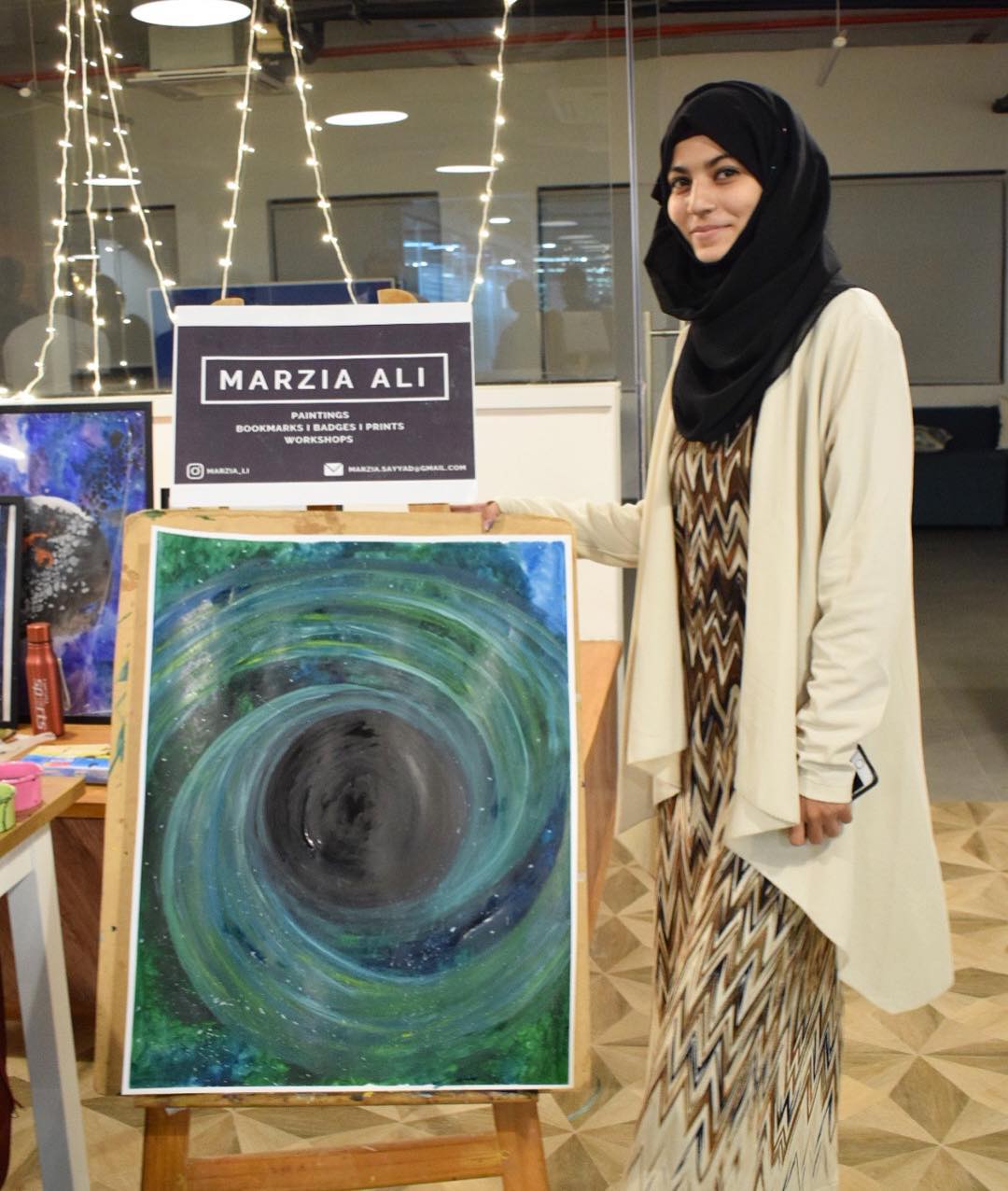 Marzia Ali is a versatile artist based in Hyderabad who specializes in resin, fluid, oil, space art and watercolor. She is also the founder of  –
"The Duende Box ", which is the first art subscription box from India. She is known for conducting workshops all across the country to educate people and impart artistic skills. 
Here are a few excerpts from the quick chat that we had with her.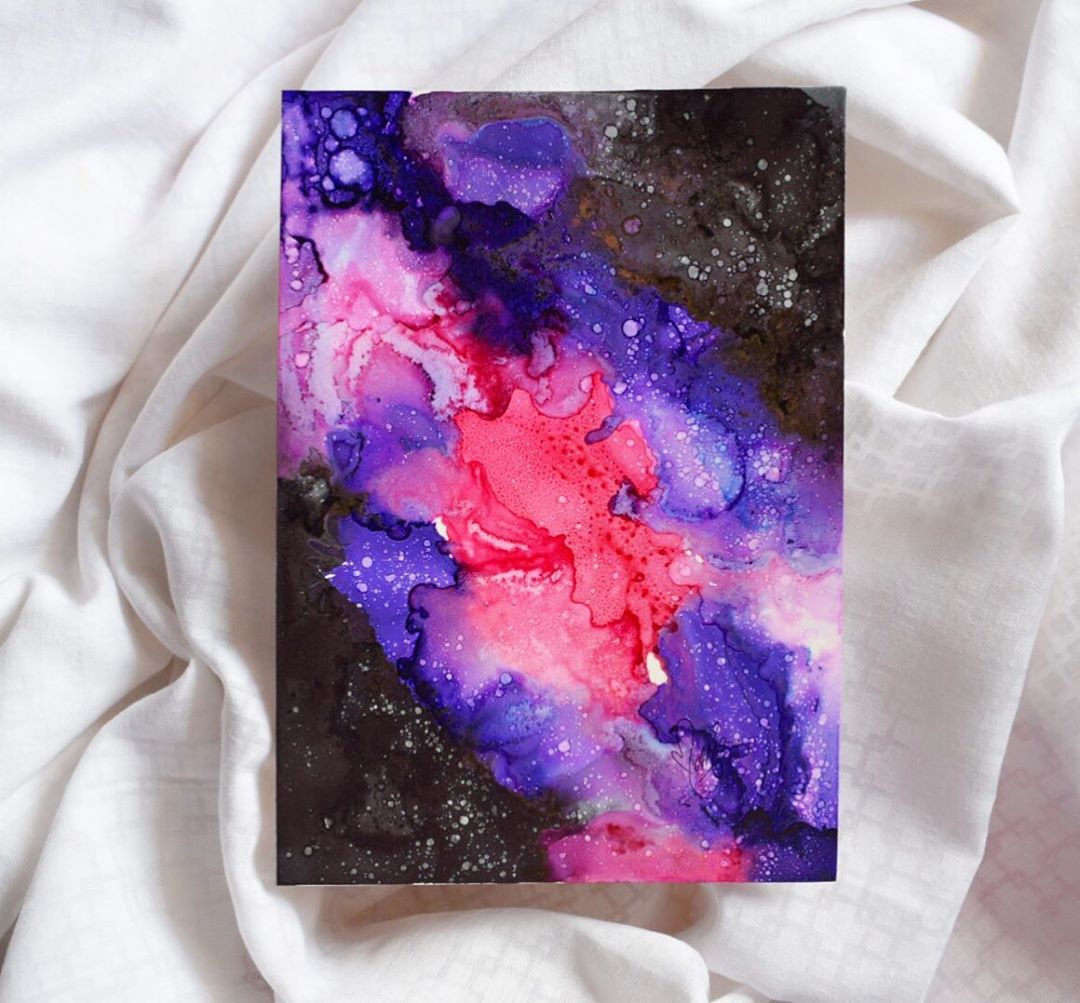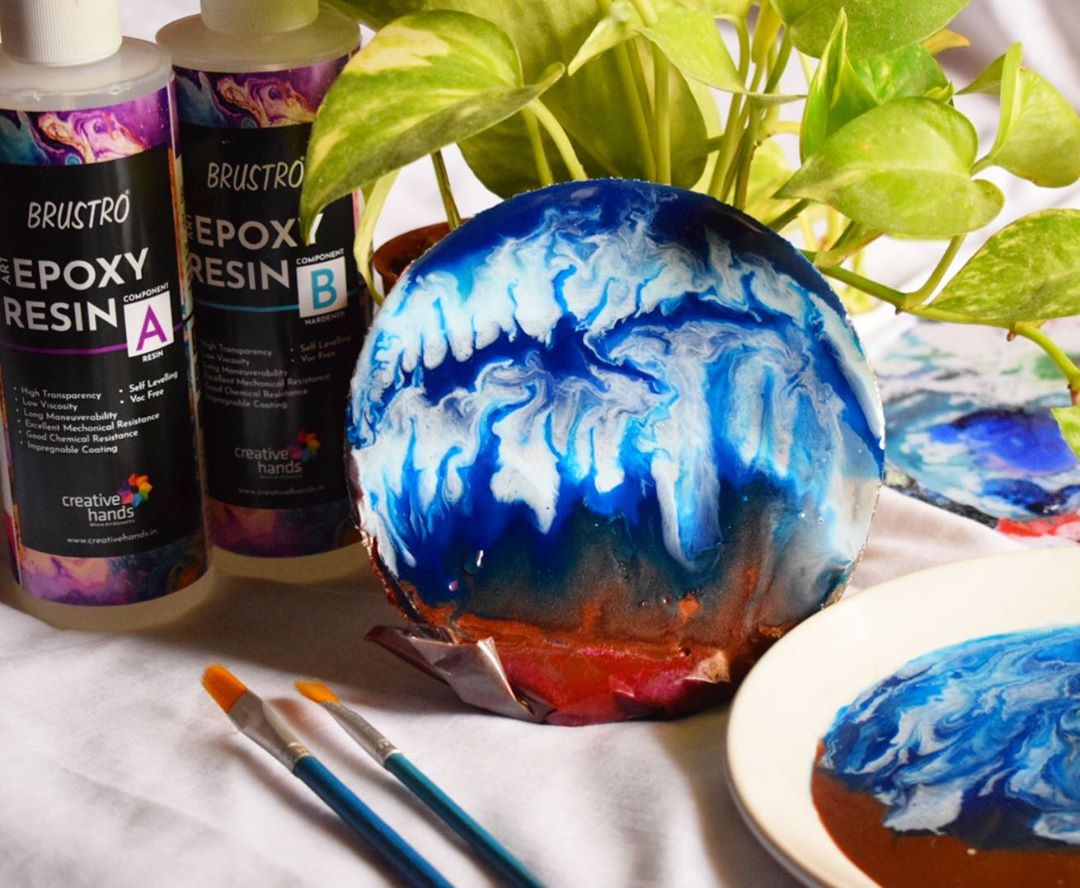 Every artist has their own definition of art. What is yours?
More often, we live in our minds than we do in the present moment, and I believe that art is an entirely different world where you can truly be yourself and live on your own terms. Art for me is a way to express freedom of the mind and soul.
Were you inclined towards art, right from your childhood or did you develop the passion over the years?
I grew up watching my mother paint. In fact, she is the one who made sure that I got involved in creative activities. Over the years, I tried my hands on different media and found my forte to lie in resin and fluid art.
How did you come up with the idea of – The Duende Box? How has the journey been?
The idea of Duende Box popped up when I realized that there's not a single art subscription box service in India. Having been raised with the idea of – "If you don't find something you need, be the first to innovate it", I started it.
I began to collaborate with brands that produce art supplies in India and artists. As my business grew, I also launched my own products. Over the years, I have been approached by other companies to launch their art supplies. 
A good understanding of the market and my passion, had led to Duende box becoming the largest subscription box chain of India, and I aim to make it the largest subscription box in the world.
The journey so far has been amazing. I have learned so much and met so many talented people who have given me an in-depth knowledge about the e-commerce industry and subscription boxes.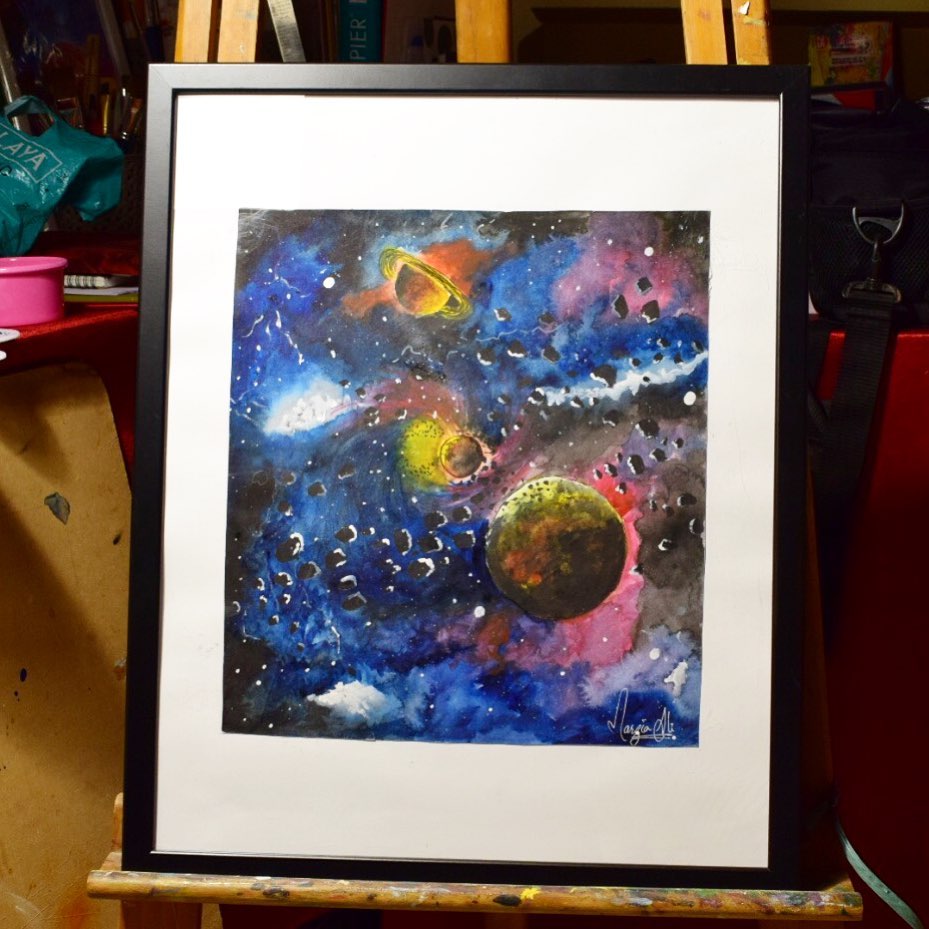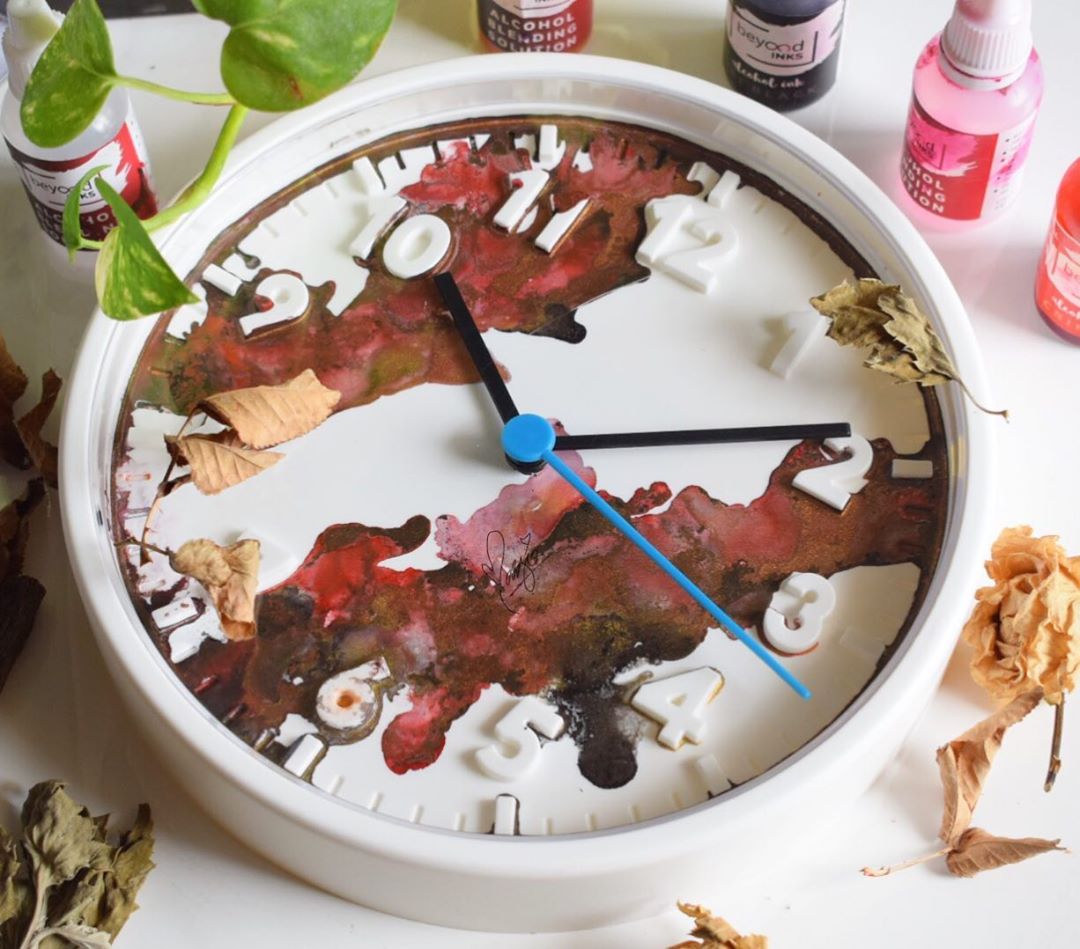 Can you name some of the artists whom you look up to?
My mother and then comes Maliha Abbas, a prominent activist and an artist. She has inspired me in many ways and has helped me in becoming what I am today.
I am also deeply inspired by the amazing metaphysical artist Tanya Shatseva, she is one of the artists who beautifully strikes out the balance between science, metaphysics, mythology, and art.
What can one expect from your art workshops?
Workshops are a great way to network with fellow artists and get to know the latest trends in the field of art.  Be it Resin art , watercolor or alcohol ink workshops, one will get to experience art in a different way and learn the art form in detail. 
The instructors are always available to guide and answer the questions.  We also conceptualize new ideas to make the experience memorable, for instance we conduct paint parties. 
We ensure that even a participant who has no knowledge about the artwork will walk out confidently and will be able to create art by themselves in the future. 
What exciting plans do you have in the coming  years?
Honestly, the list is really too long. But few major plans that I am currently working on are, starting a few more subscription boxes which would eventually serve people in different fields. I also plan on starting a personal art gallery in a few upcoming years. Along with it, I've been working on creating a definite brand for eco-friendly art supplies.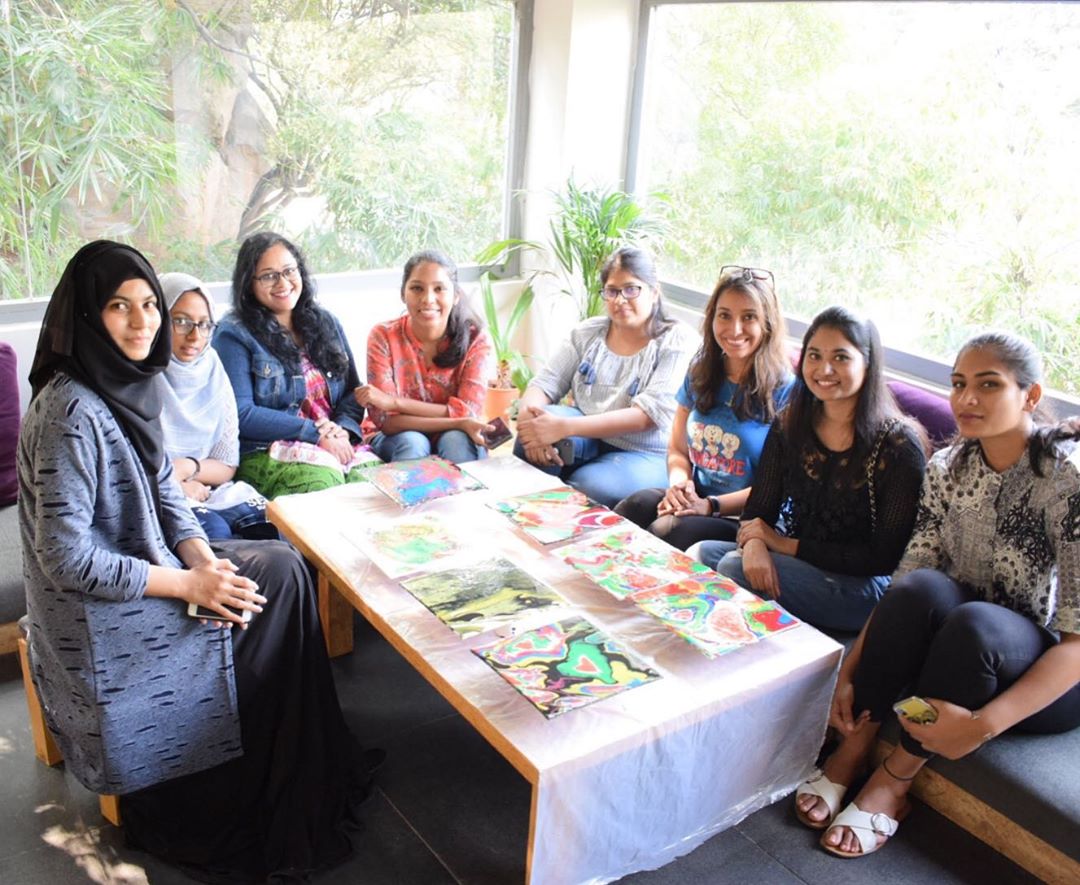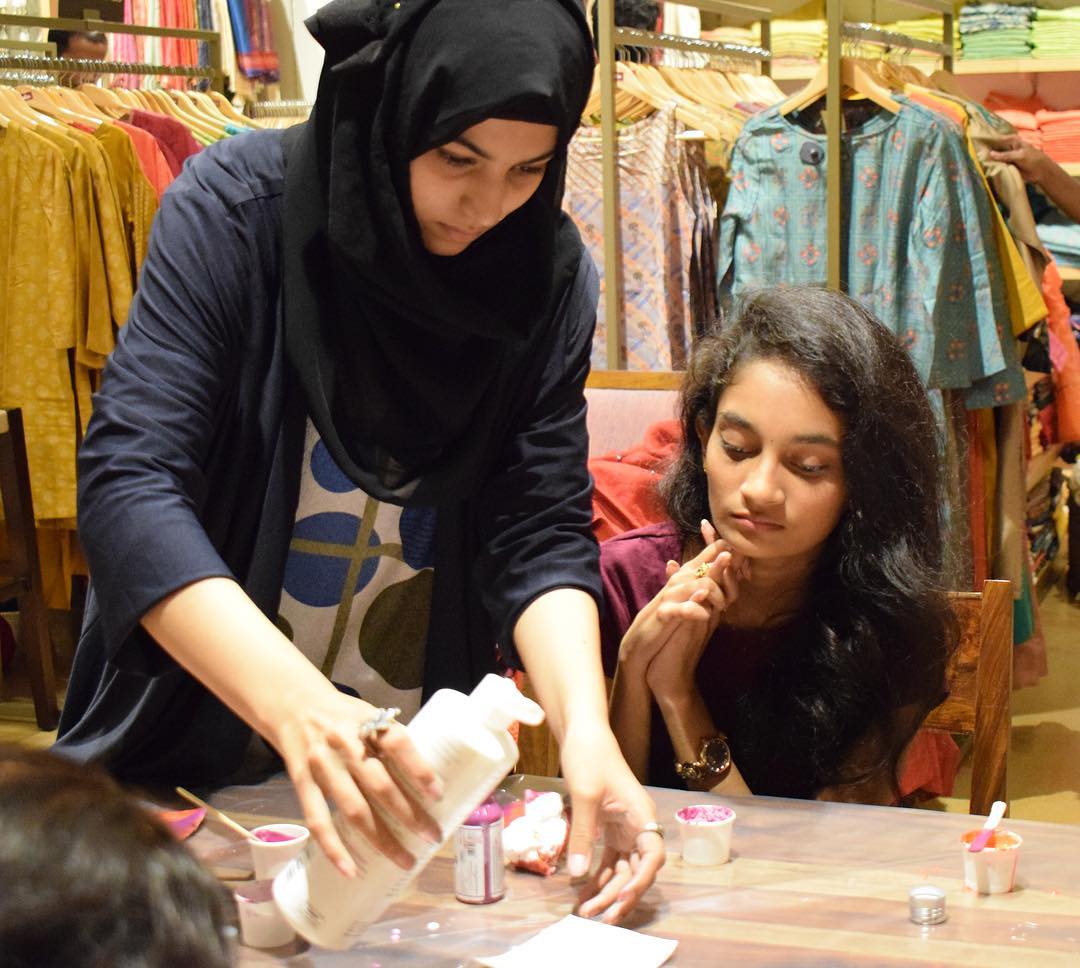 If you were to learn another art form, what would it be?
I would definitely get into sculptors and pottery. These two art forms attract me the most and I have been trying to get my hands on it for a really long time. 
Throughout your journey, who has been your biggest support?
My parents have been a constant support throughout the journey; My uncle and my Grandmother who pushed me to do the things that I love; My best friends, Sharmila and Bushra, I call them the backbone of all my events as they've played the biggest part in all the successful events. 
Hamad Jowher, my mentor has been extremely kind when it comes to helping me with my business. My teachers have always been positive about my future. Last but not the least, my Instagram Fam who have always appreciated me for my work
What advice would you give to the budding artists?
Always accept challenges and opportunities, don't even miss the smallest one, you never know if that is the key you've always been looking for! And the day you reach the top, remember to appreciate and be grateful to the people who have always supported you in your journey and lift the ones who are trying to get the key.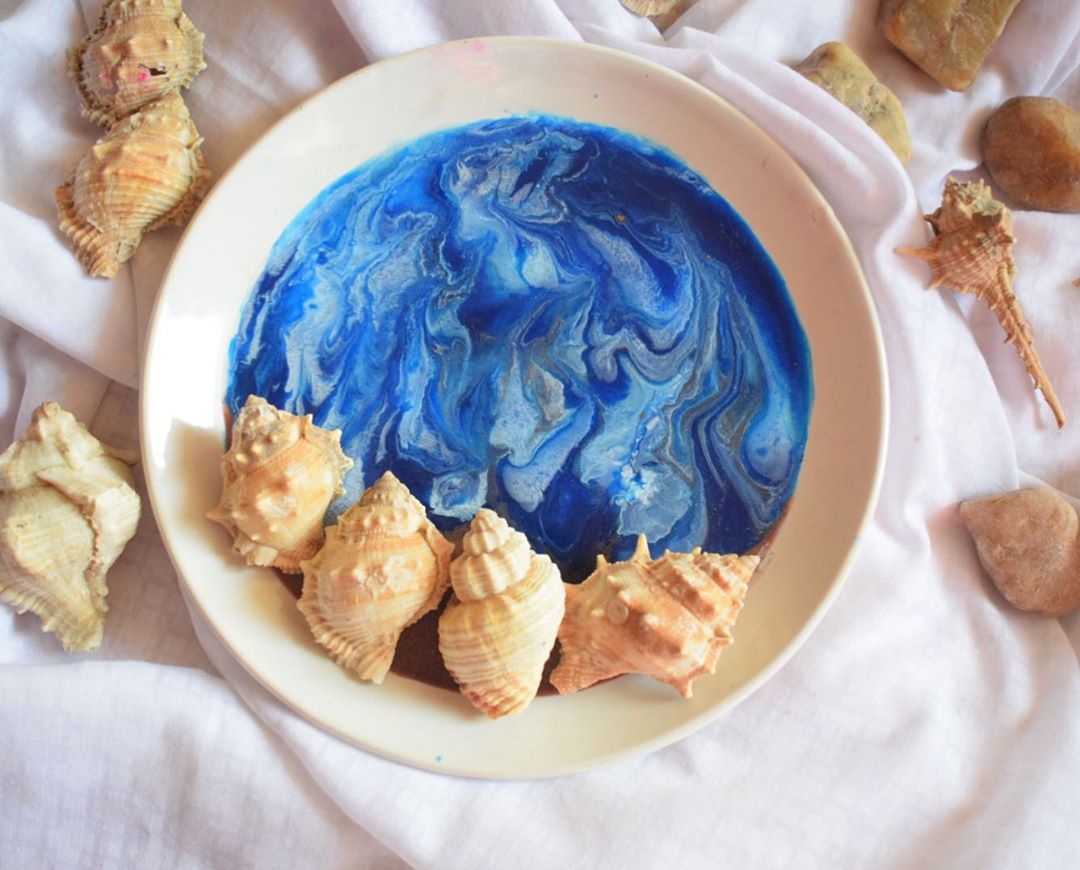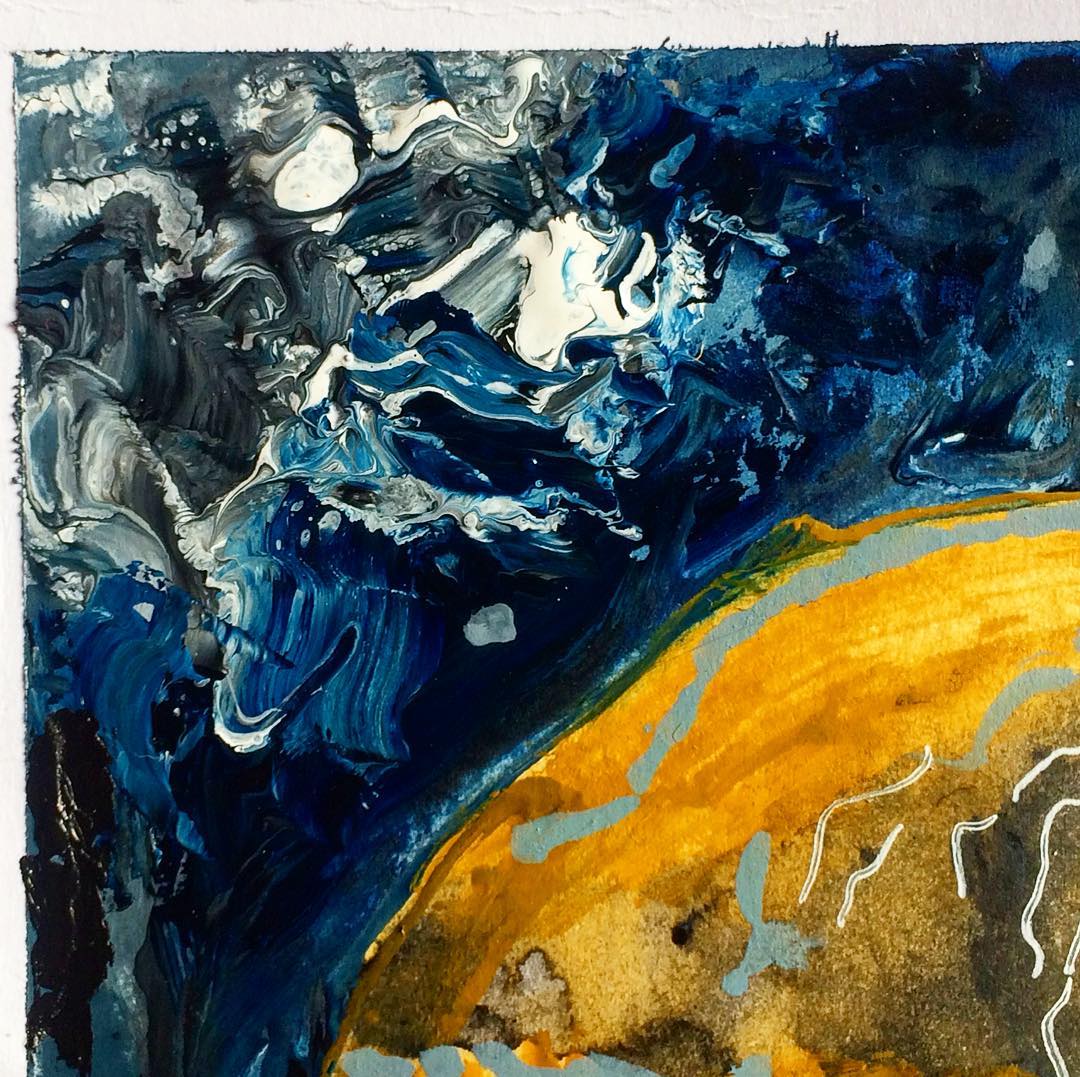 What are your thoughts on Stoned Santa?
If someone's looking for some personal touch gifting ideas then their search ends here. I really love the gifting solutions that Stoned Santa offers, and the way this team has been trying to be a way for artists to communicate with the world.  I would recommend each one of you to definitely gift your loved ones with their customized string art, which I love the most. 
Looking for the perfect gift?
Look no more, our gift experts will get in touch with you and help you with all your requirements.