Interview with Alicia Souza
Putting the 'aw' in drawings: Alica Souza on illustrations, moving countries and more.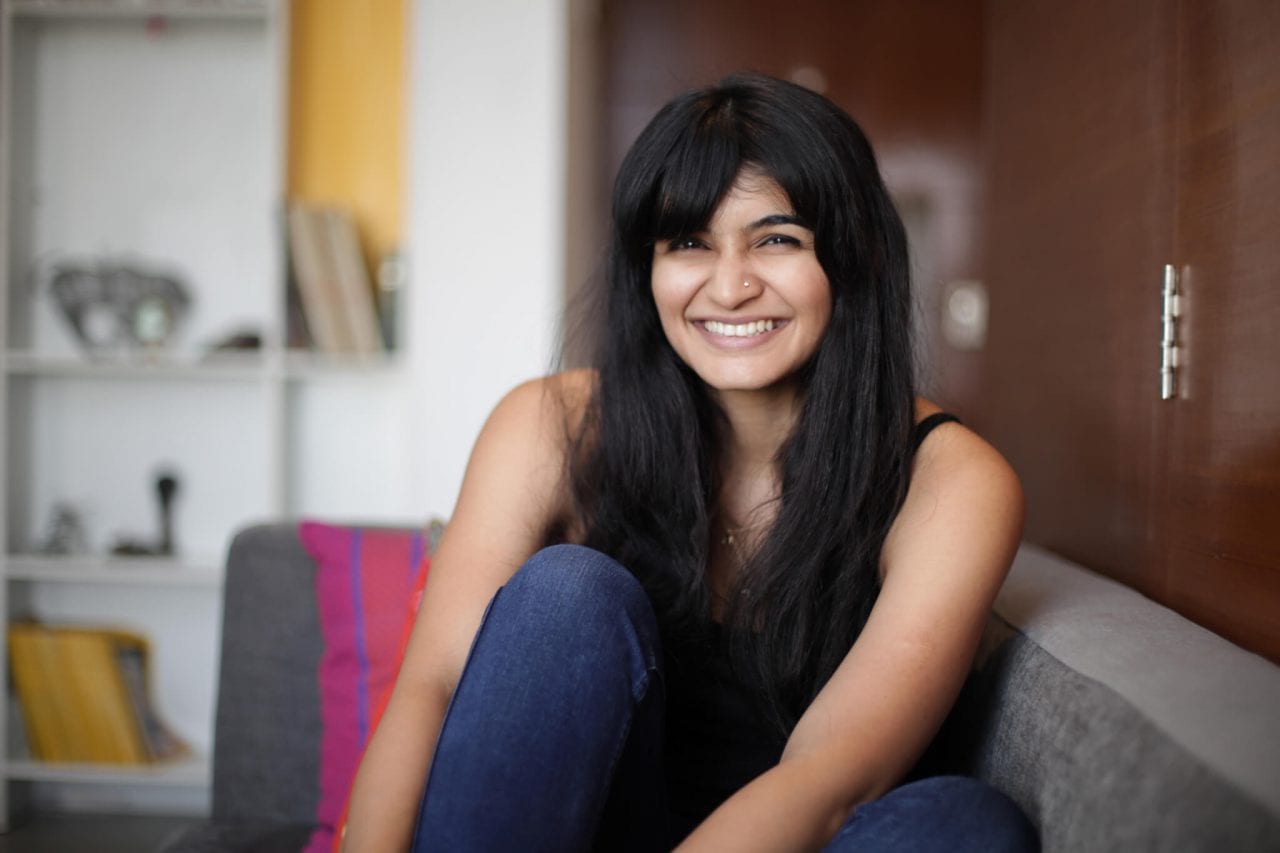 Alicia Souza, Illustrator
Alicia Souza is a successful entrepreneur, freelance illustrator and a loving pet mommy. Her deep rooted passion towards art made her move from Melbourne to Bangalore, to start a career as a freelance illustrator and eventually start her own store that sells over a hundred varieties of happy products that can make your day. She started off as a shy girl and today, "Alicia Souza" is a well established brand and she has over 219k followers on Instagram who adore her illustrations.
She believes that hard work and a cup of coffee can take you a long way. Here are excerpts from when we caught up with Alicia for a quick chat and many giggles.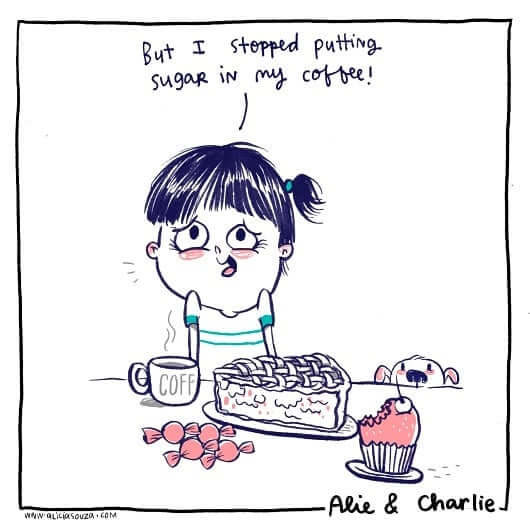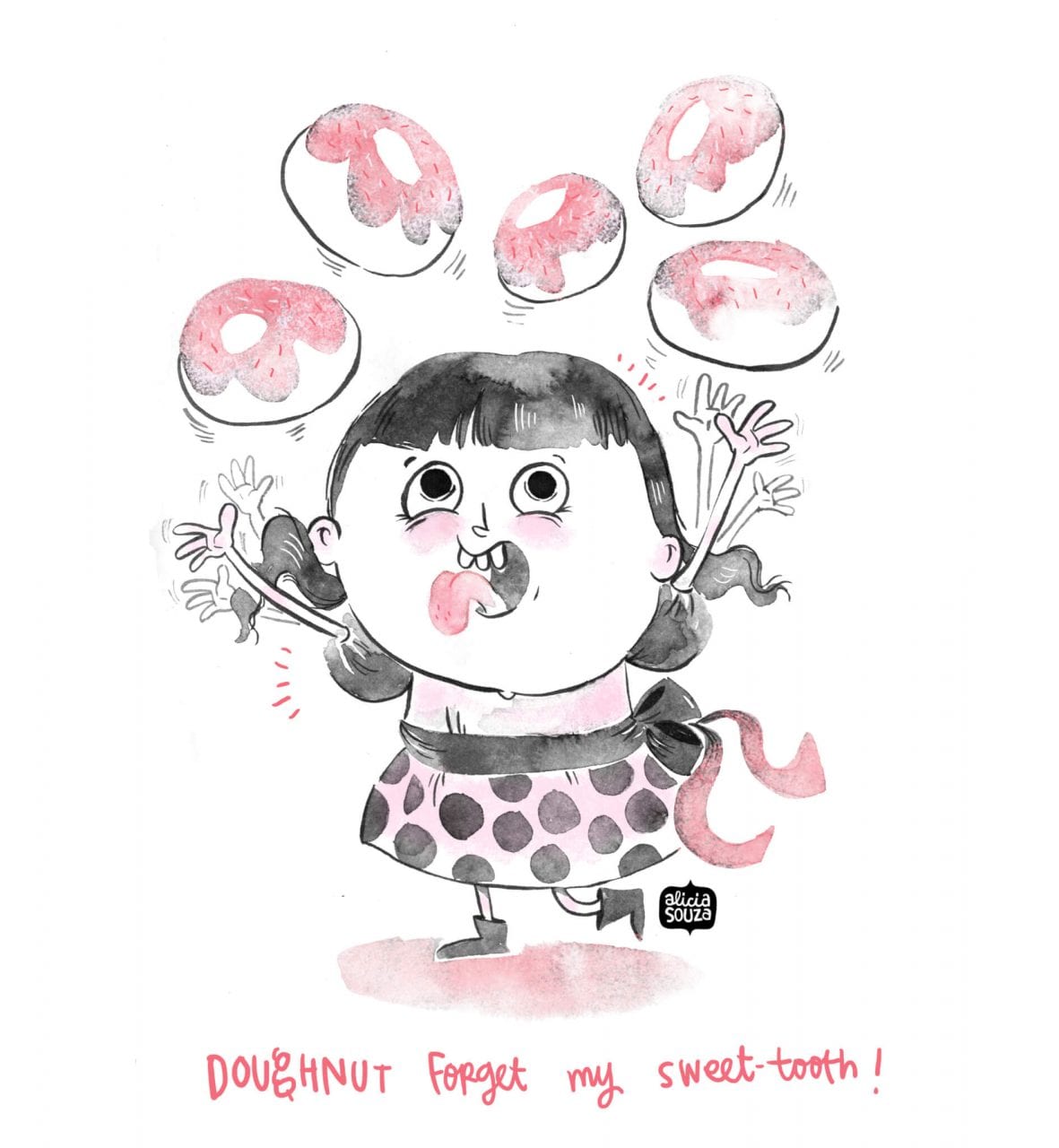 Art is perceived differently by everyone. What does "Art" mean to you personally?
Art is an expression of how someone feels, in any form of creative output. Art becomes more meaningful when there's some sort of emotion attached to it.
What are your earliest memories of drawing? Did you always enjoy drawing as a kid?
When I was 4 or 5 years old, I remember waking my mom up to show the scooter I drew with chalk, on the wall. I'm not sure if it looked like one, but in my head it was the most marvellous thing I had ever seen. 
Every kid loves drawing, some more than the other. Surprisingly, I didn't draw much as a kid.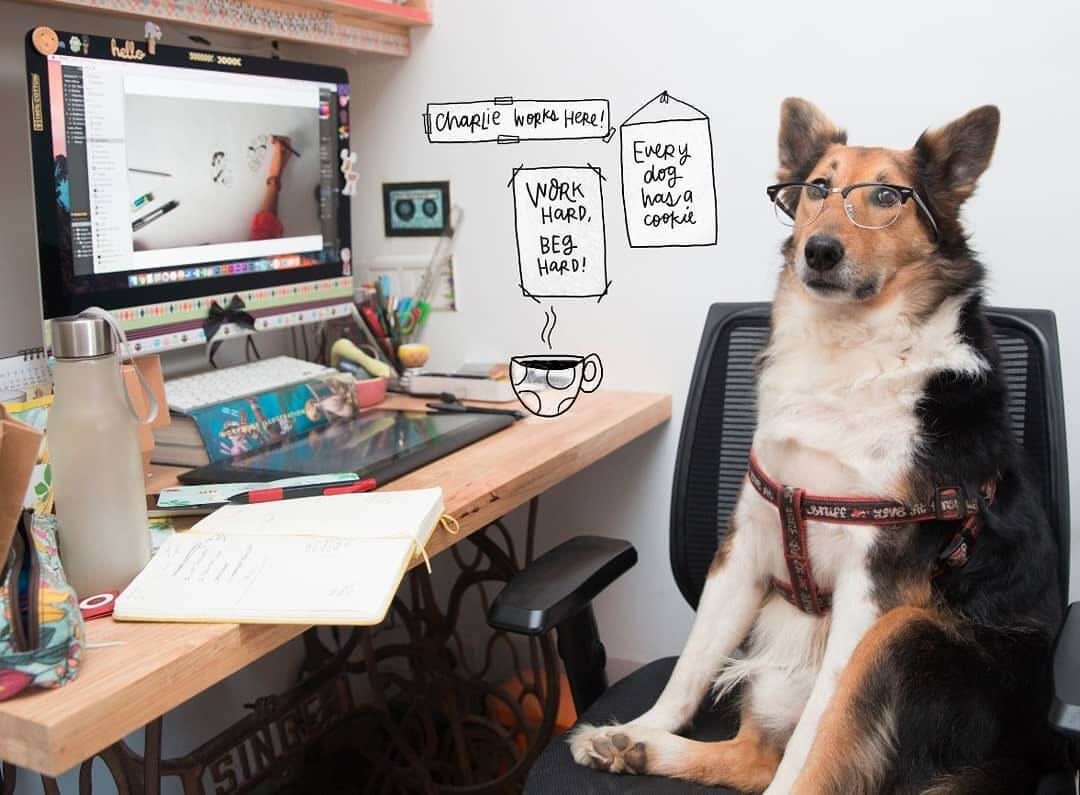 "Being a freelancer was my worst nightmare. But turns out, it was the best thing that happened to me."
Being a freelancer has it's ups and downs. What are your thoughts on the same?
When I started off as an illustrator, I struggled a lot as I was not familiar with any other illustartors in Bangalore. I was literally shooting in the dark. For someone like me, who's very shy, being a freelancer was my worst nightmare. But turns out, it was the best thing that happened to me.
Just like any field, it has it's pros and cons. I get to choose what I can work on. I can plan a sudden vacation, and not have to beg for leaves. At the same time, others' holiday season is my busy season. Despite that, I still love what I do.
How do you think technology has changed the dynamics of art? 
Technology has changed everything. It helps to reach out to a huge audience soon. Digital softwares have introduced us to endless possibilities. I'm a hard core user of Photoshop and it's biggest admirer. Even though the joy that comes out of drawing traditionally is more, mixed media has made everything much simpler.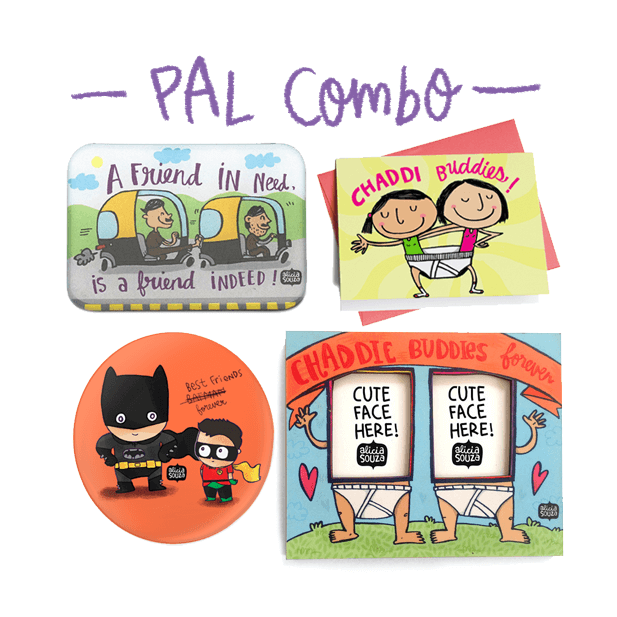 Few creative gifts from Alicia's store.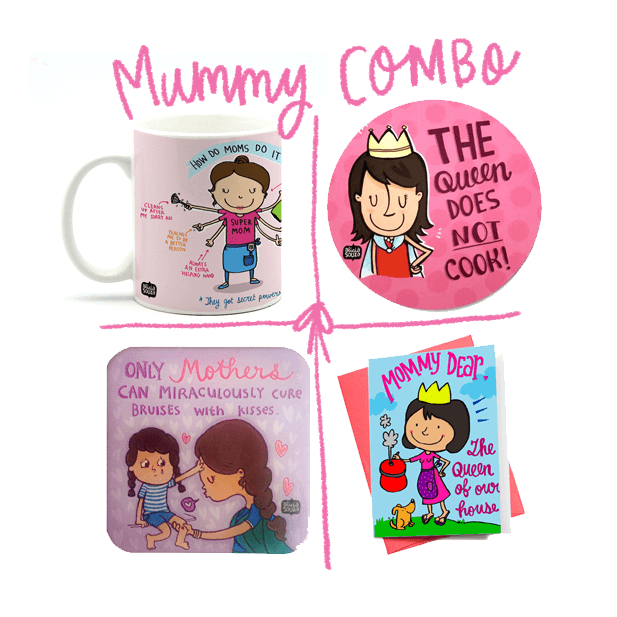 Your career demands you to have a constant social media presence. Do you ever get frustrated with it?
 Funnily, many people have asked me this. I don't get frustrated with social media at all. Maybe it's because I don't have to pretend to have fun, or look like a goddess all the time. I just post about my everyday life and nothing out of the ordinary, so I don't feel pressurized.
Any current projects you'd like to talk about, and any dream project you'd like to be a part of?
I'm a freelancer and I have a merchandise store. Currently, I'm looking forward to improve my brand by designing new products. Everything is a bit of experimentation, so I hope it works out.
I do have a couple of dream projects, but I can't talk about them yet.
"I believe that ultimately, everything works out for the best"
If you were to give up on either Chips or coffee, what would it be?
That's a hard question to answer. I would never be able to give up on coffee or chips. This is sad, but I'd say 'Chips' as it's something I should give up.
If you could travel back in time and talk to your former self, what would the conversation sound like?
I wouldn't say anything. If I said that everything would be okay, my former self would've gotten lazy. I believe that ultimately, everything works out for the best. So, I'd let her deal with it. Although I doubt if I'll take my own advice, in hindsight, I'd ask my younger self to sign all the important documents and maintain good paperwork.
Chips don't lie.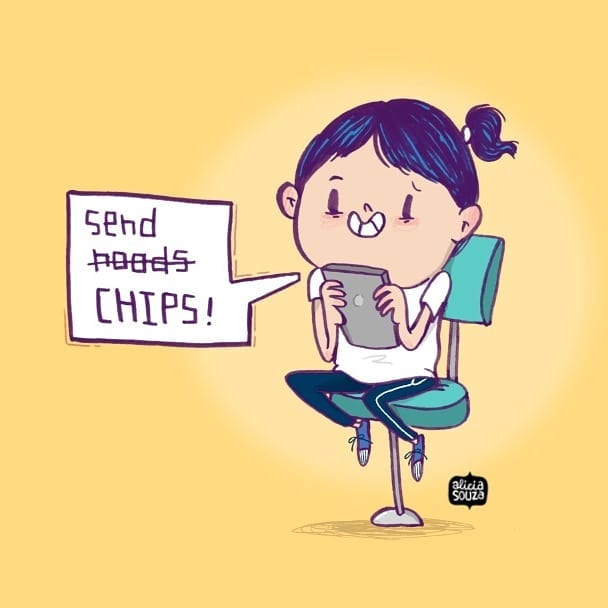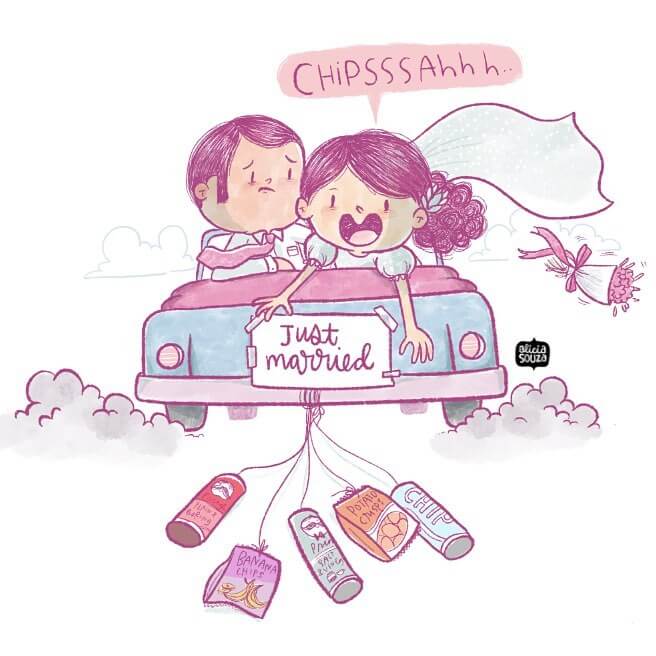 Being an artist in India takes a lot of courage and determination. Who has been the greatest support throughout your journey?
It's going to sound like an Oscar speech, but there are so many people who've supported me throughout the journey. My parents were extremely supportive when I came to Bangalore to do something outrageous; My friend, Bill wood was my mentor; My husband George, being a practical person gives me realistic advices; I can never forget the times when my brother's wife sat in the stalls I put up to; My partner, Sourabh and the entire team are my biggest support and I can't thank them enough.
Many budding illustrators look up to your work. What advice would you like to give them?
Stay diligent, be kind and do your work well.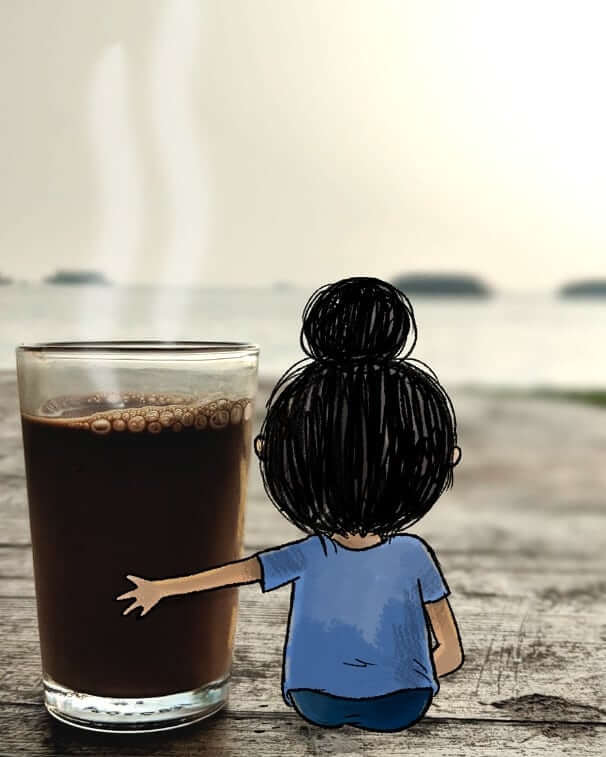 Looking for the perfect gift?
Look no more, our gift experts will get in touch with you and help you with all your requirements.