Sushmita is a working mother who juggles between her personal life and passion to create stunning pieces of string art. She believes that art can speak when words aren't enough. 
Even though she started just an year ago, her dedication and love for her art has helped her establish herself as an artist. Always ready to explore her creativity and try new things, she has been successful in making a good number of people amazed by her work.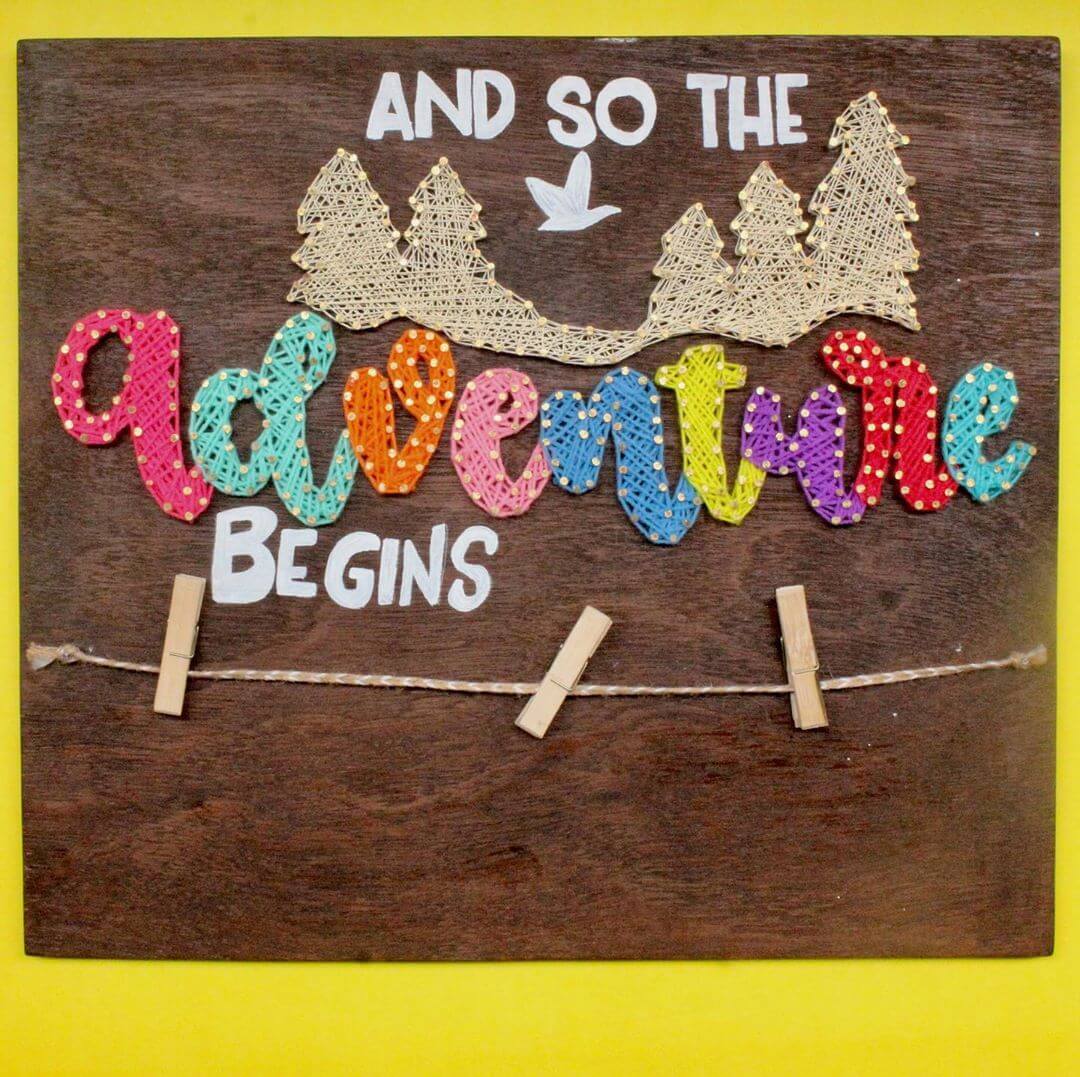 Every artist has their own personal definition of art. What is yours?
 I believe that everyone is an artist, and art is like therapy. I am glad that I turned my passion into my job and I believe that when I'll look back, I would remember this decision as one of the best ones I made.
What was your childhood like? Do you believe the creative adult is the child who survived?
My childhood was pretty much normal. Surprisingly, I never explored my artistic abilities until my 12th grade. My dad was an art connoisseur. Looking at him, I got inspired and started trying out different forms of art. String art is something that I stuck on to.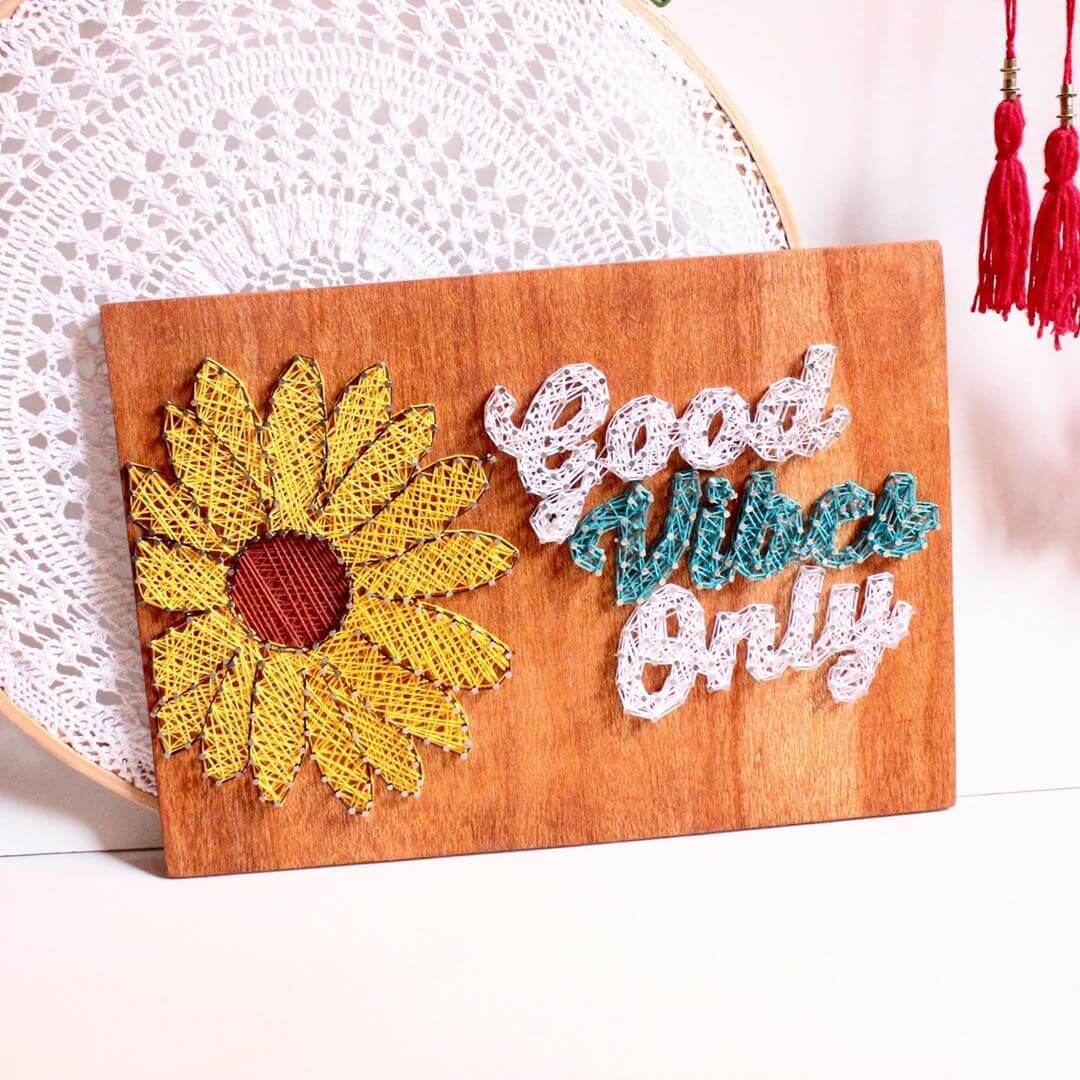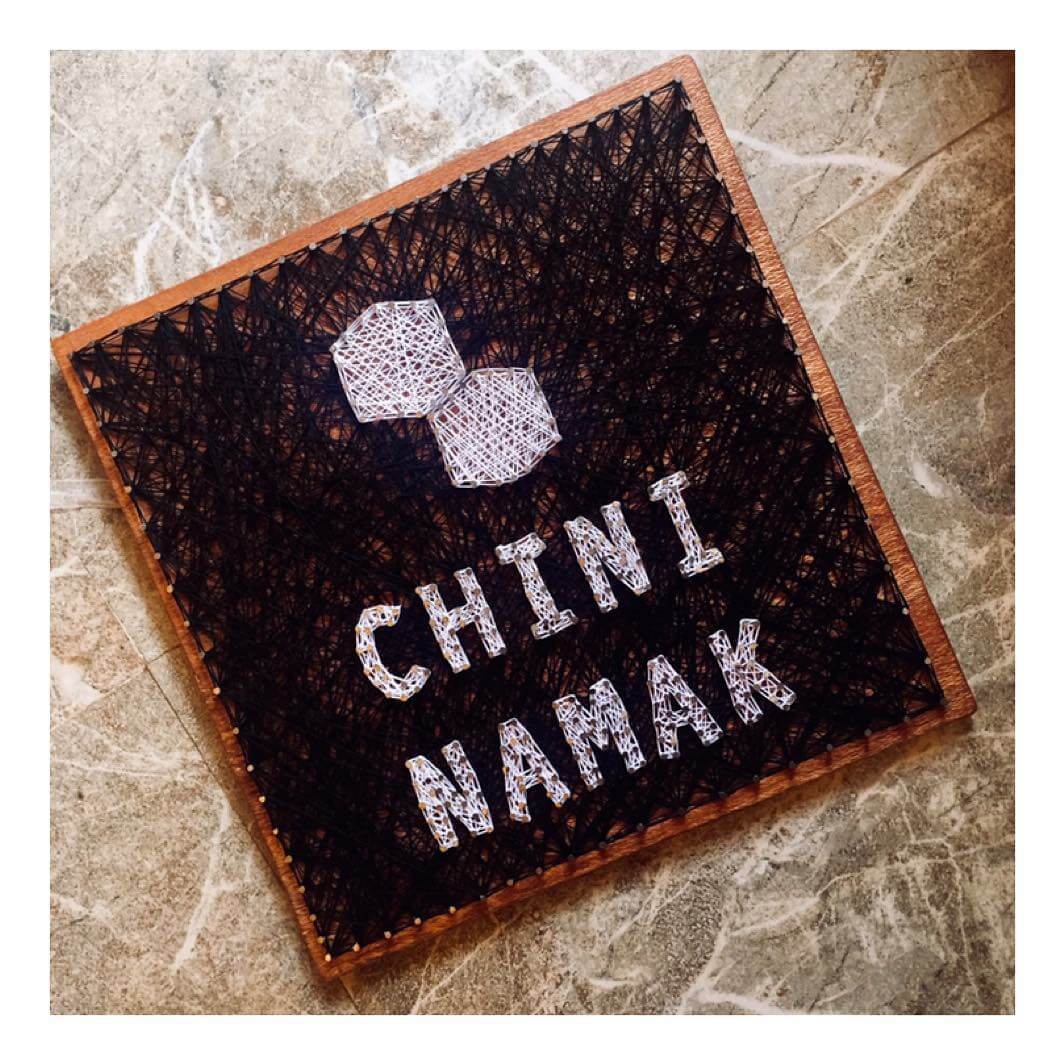 Can you guide us through the process of making string art?
String art isn't as easy as it looks. It requires a lot of patience and hardwork. There are a lot of minute details that need very careful execution, from hammering the nails to weaving the strings.
I could break the entire process into the following steps
Step 1: You have to be acquainted with hammers, plyers and nails.
Step 2: You should choose the perfect wooden base
Step 3: You should trace the outline and start hammering the nails (You could say Nail it!)
Step 4: Start weaving the designs of your choice with vibrant strings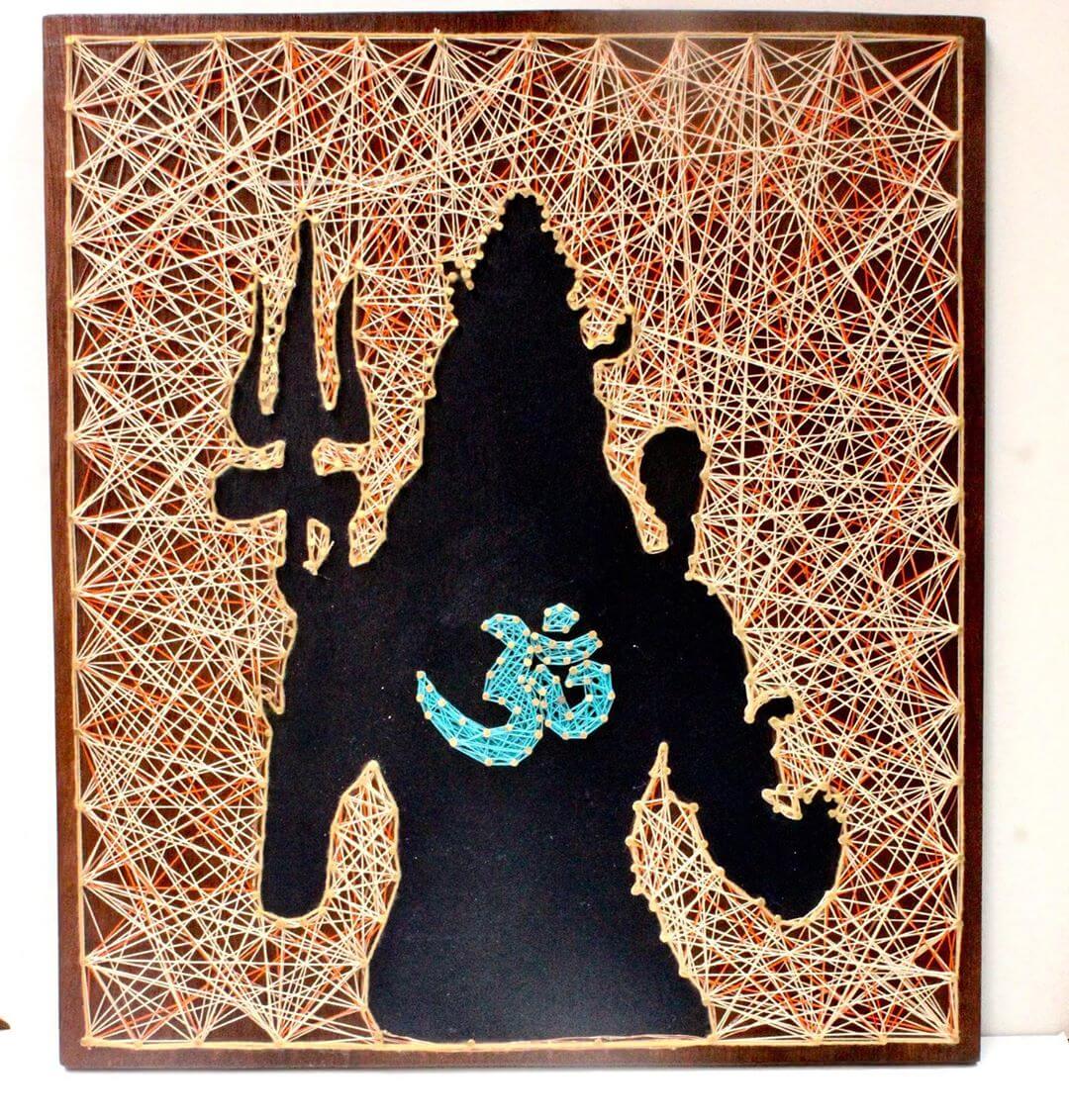 What does your typical work day consist of?
I am a mother to an adorable two year old daughter. My entire day goes in taking care of her and playing with her. It's during the night time, that I start work on the boards. Having a supportive husband, has made my life easier.
Every artist has that motivation from someone in their life to pursue their chosen path. Who gave you the courage to choose art as a career?
My parents and my husband have been my greatest support. Before starting string art, I was into UI designing. When I quit my job to pursue this full time, my husband was a little skeptical about it. But now, he gets more excited than me when I receive appreciation for my work.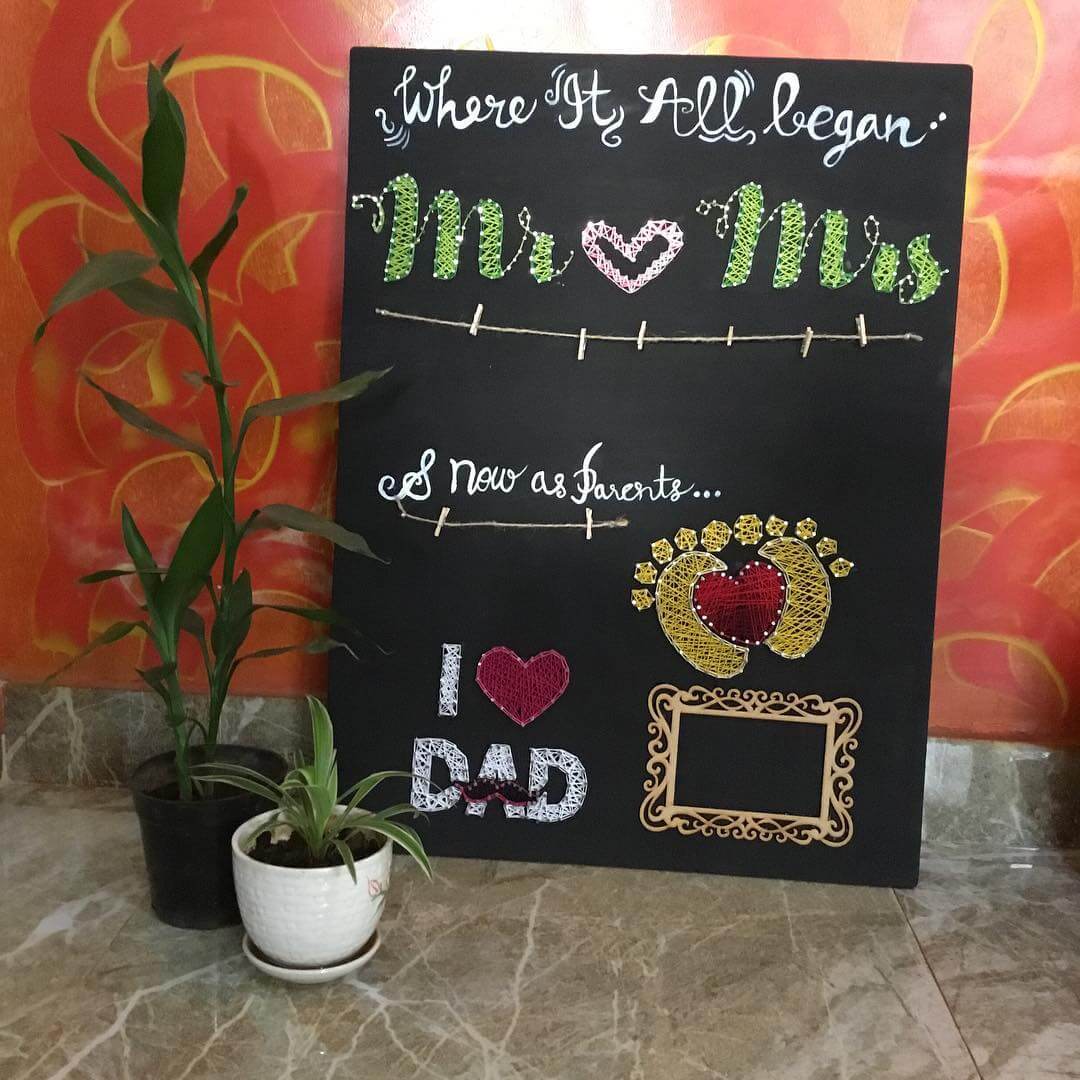 When did you realise that art was your calling?
Although I have masters in IT, I was never interested in coding. I had to quit my job after having a baby. This is when I started making string art boards. If not for my daughter, I wouldn't have started this.
Where do you see yourself in the next ten years, as an artist?
I don't think much about the future and love to stay in the present. I'm happy as long as I can entertain my child as well as me. Although, I would love to live in Goa after 10  years.
How do you deal with the obstacles that come in your way?
I believe that we can achieve success only if we come across certain hurdles on our way, I try to overcome them with an optimsic approach. 
What advice would you give to those artists who are interested in pursuing a career in string art?
Not everyone would love to do this and would want to do it. It needs persistence, dedication, love and patience.
Just do what you love to do and you'll figure it out yourself, or come to me for guidance 😛
Lastly, they say that art can reduce stress and promote relaxation. Do you agree with this?
It gets a little stressful at times when you're pursuing art full-time, but at the end of the day I'm doing what I love the most. Art is therapeutic in many ways!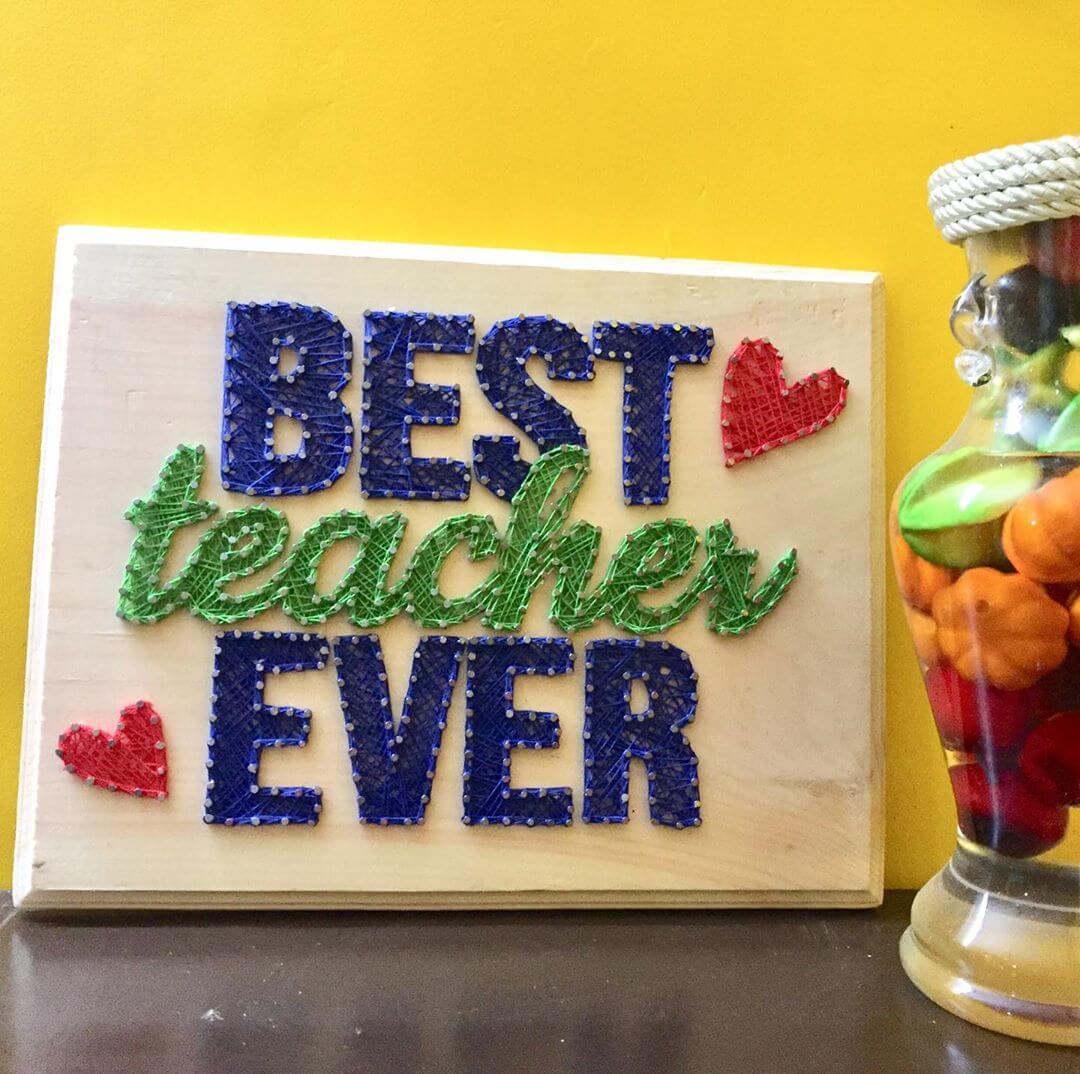 Looking for the perfect gift?
Look no more, our gift experts will get in touch with you and help you with all your requirements.