The Journey of Drawing Dreams.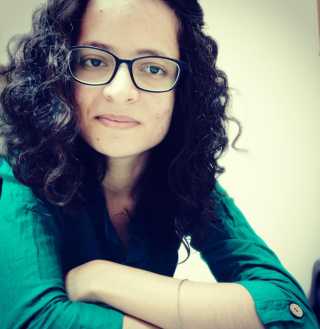 Monika Jalwaniya, Sketch artist.
When sheer determination meets ultimate goals is when one achieves the dreams that they chase…

Such is the story of Monika Jalwaniya who is an alumnus of the University of Rajasthan. Her passion for art is such that she quit her studies in commerce to become a full-time artist, as she has always been amused by the very idea of art in all essence.
Jalwaniya possesses an amazing power to sketch life-like portraits. She presently majors in pencil sketch portraits, charcoal, and graphite sketching while also studying it.
Want to Celebrate With a Custom Artwork?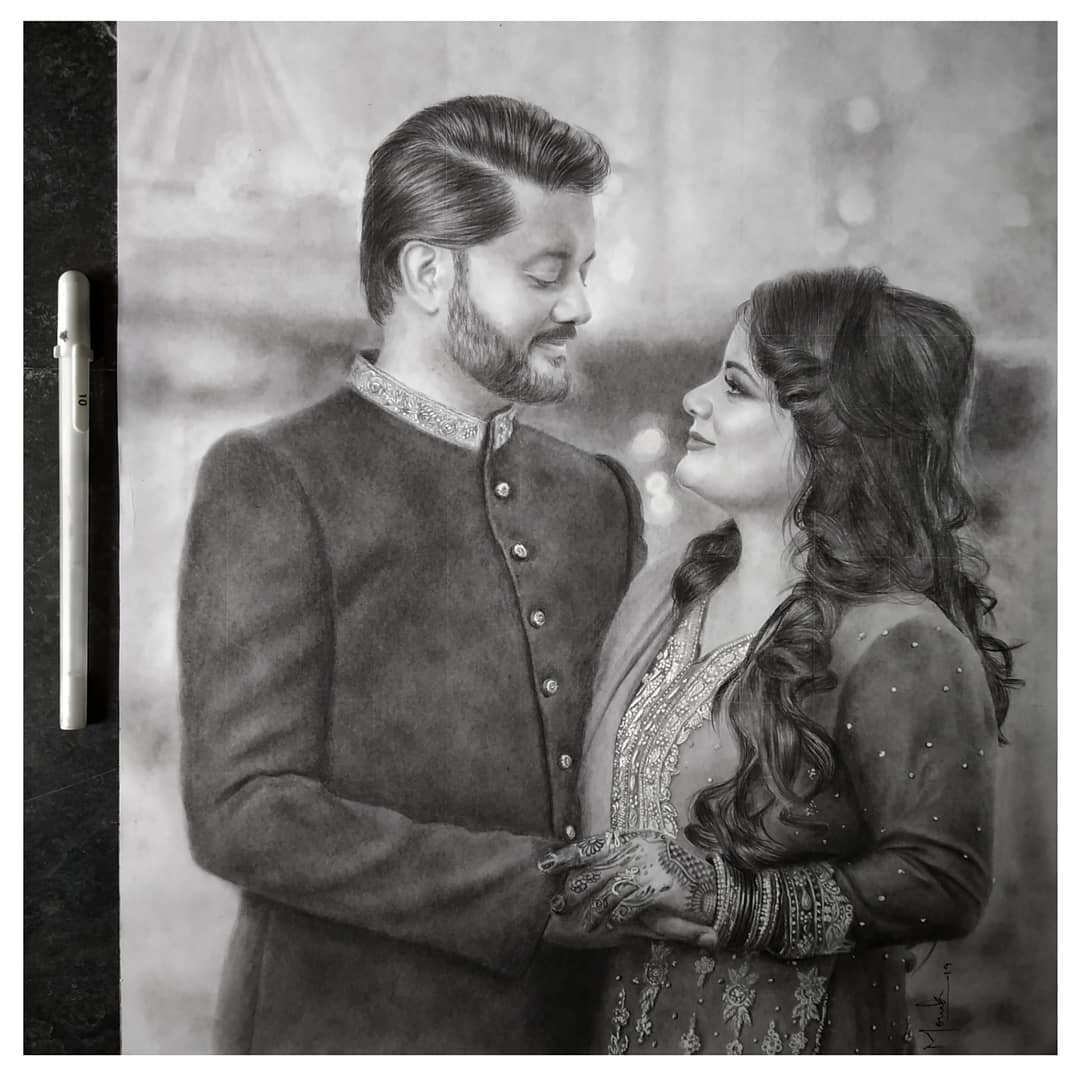 Going back to the day when it all began, the day her neighbour compelled her to draw a commissioned portrait for him. That was the day and she hasn't stopped in adding life to these portraits. 
Little did she know that she would follow her passion for "do what one loves" to become an artist who considers criticism to be a motivation to do more. She is a self-taught freelancer who knows to push through the stereotypical bars of the society to be an individual who no more worries on the question that she hates "yeh sab toh thik hain, but job ka kya plan hai?".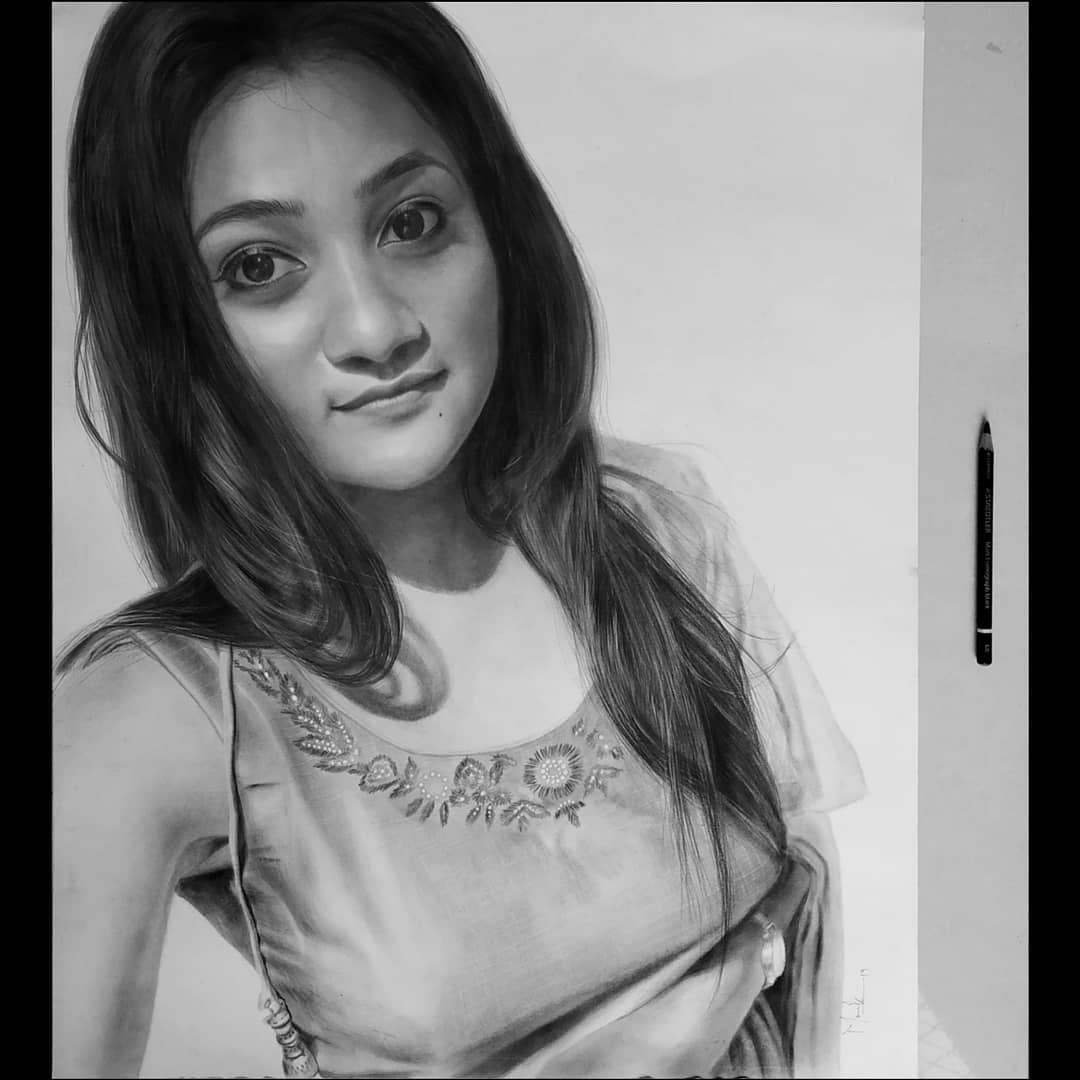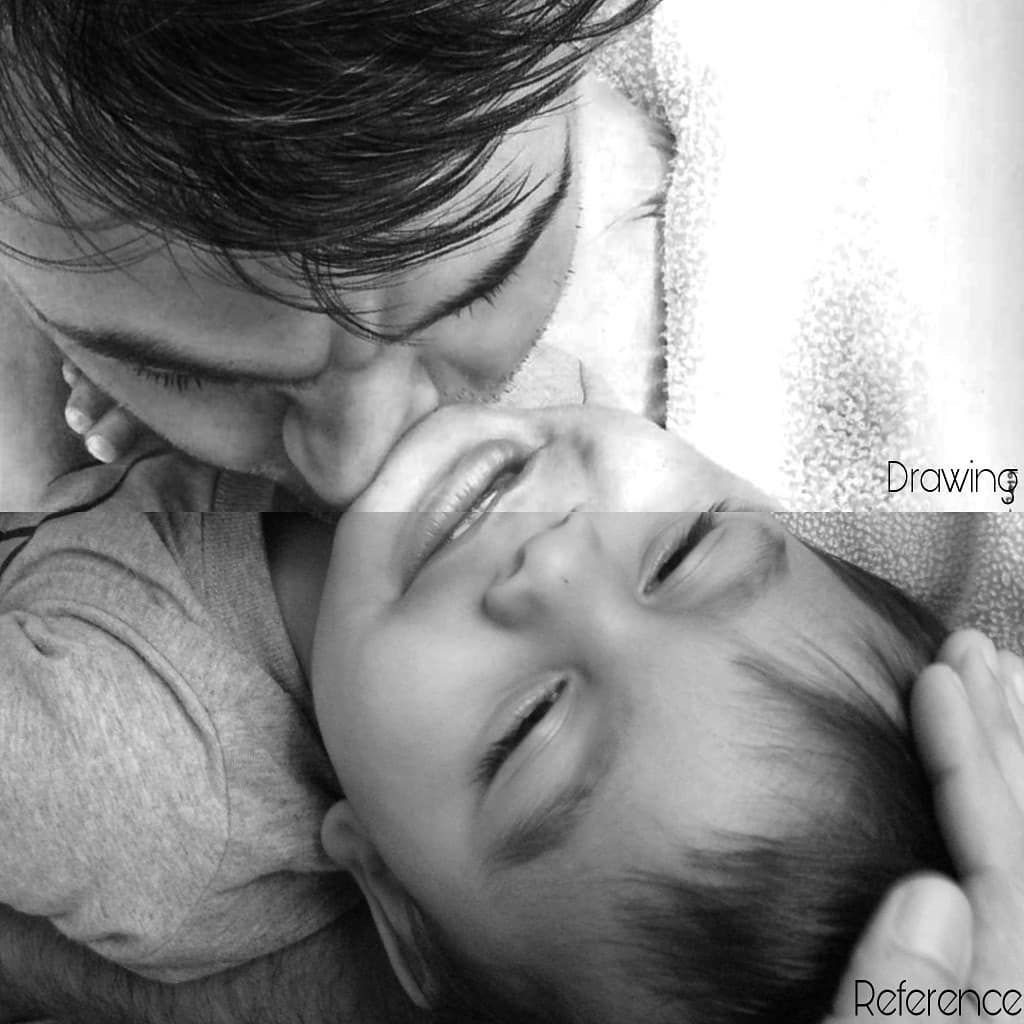 Choosing art as a career.
Like every Indian parent – in a non-stereotypical way – even Monika's parents did not approve of choosing arts as a career for her. They eventually did come around as they realized that their daughter's happiness lies in art.
On the other hand, she has a great deal of support from her sister. Initially, she had to live by her decision all by herself but then her sister and mentor carved her, a path.
Monika has always been a person who merely chases her dreams and doesn't care about her upcoming projects but rather a person who is all about living in the moment.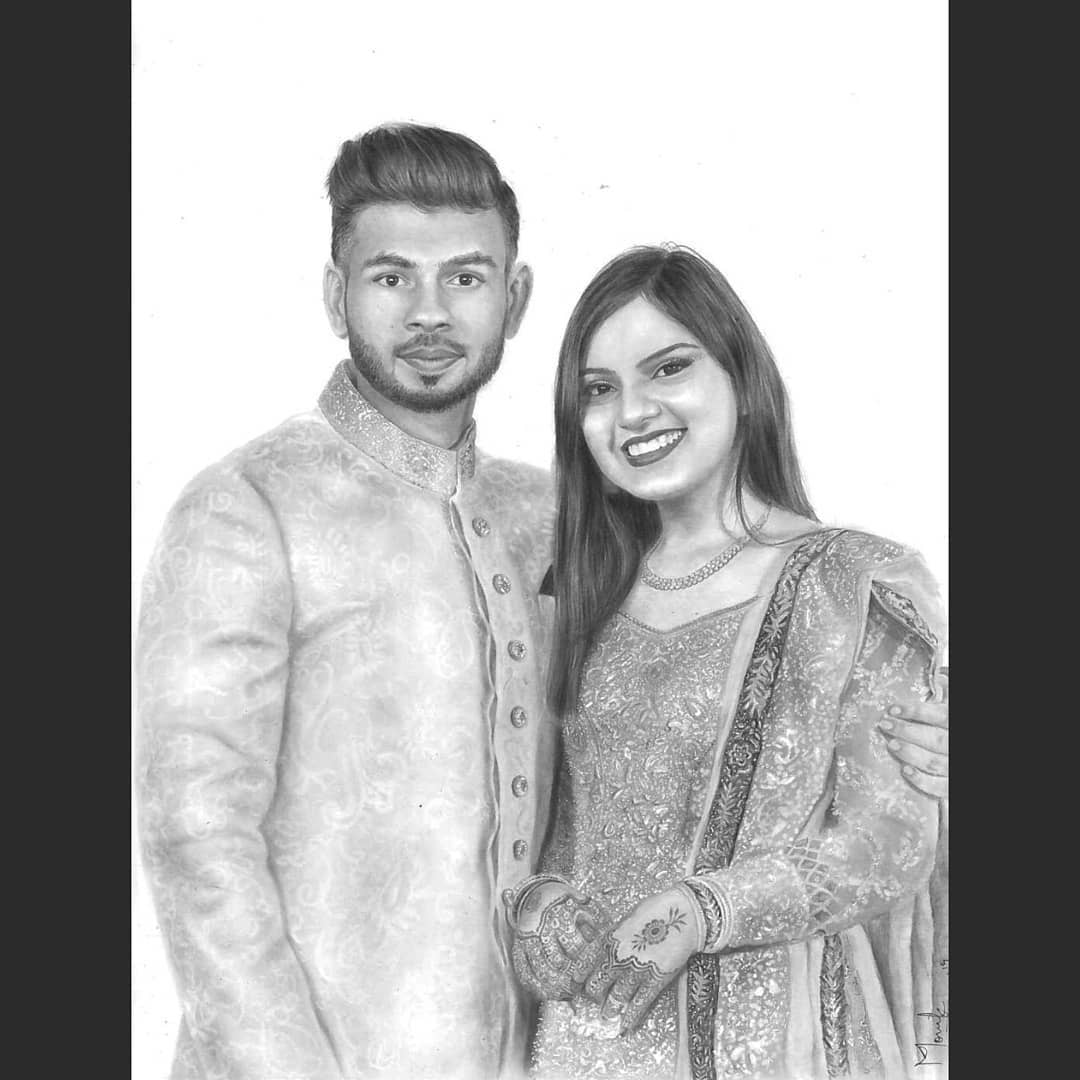 An insight on making of a portrait.
When asked about, what cooks in her head while making a portrait, she breaks it to us in a few steps:
Step 1: An outline of the portrait is drawn with a light pencil sketch.
 Step 2: They could be drawn using grids or could also be a freehand sketch.
 Step 3: The face is then sketched from light to a darker shade.
 Step 4: She then works her way up with the details and it's done! 
Want to Celebrate With a Custom Artwork?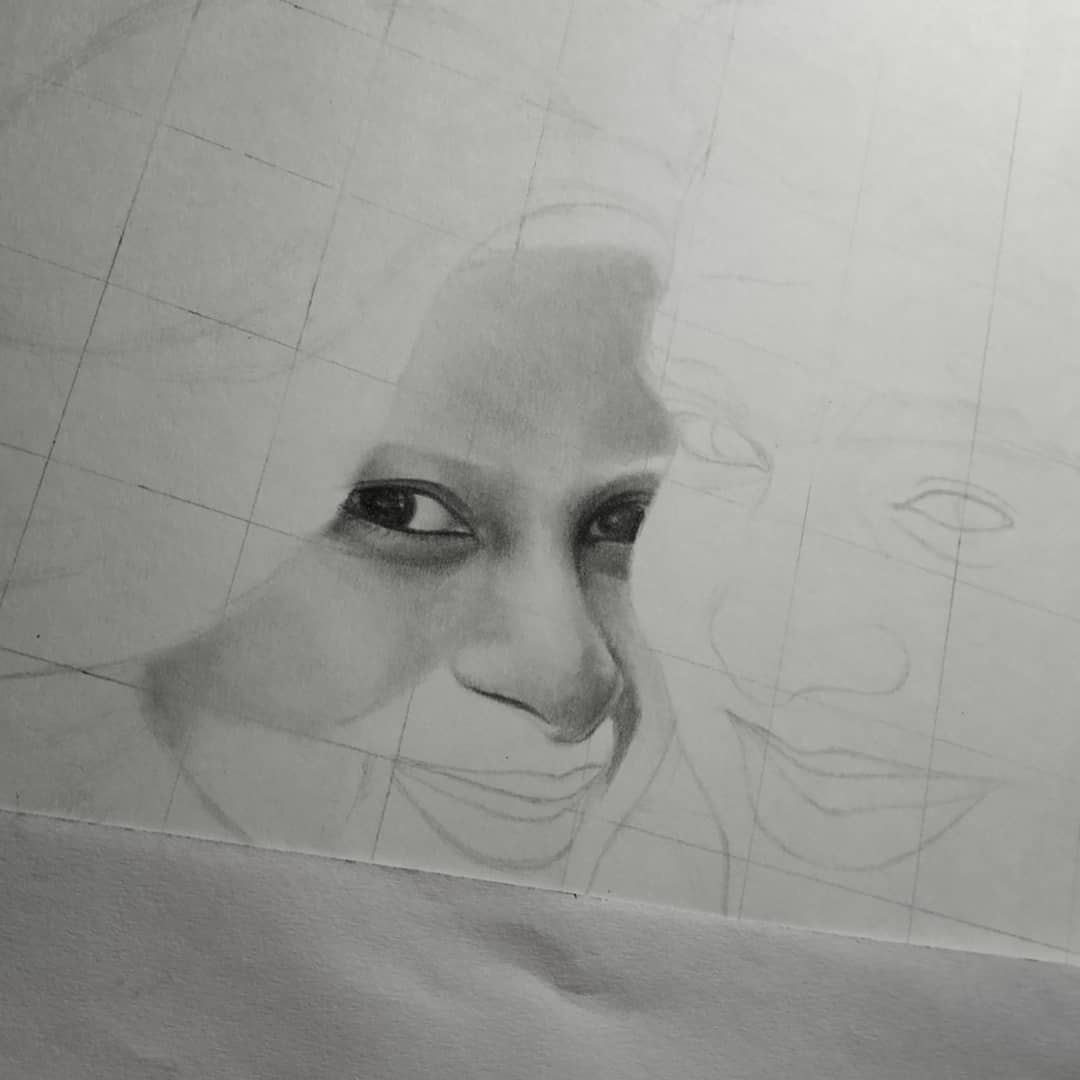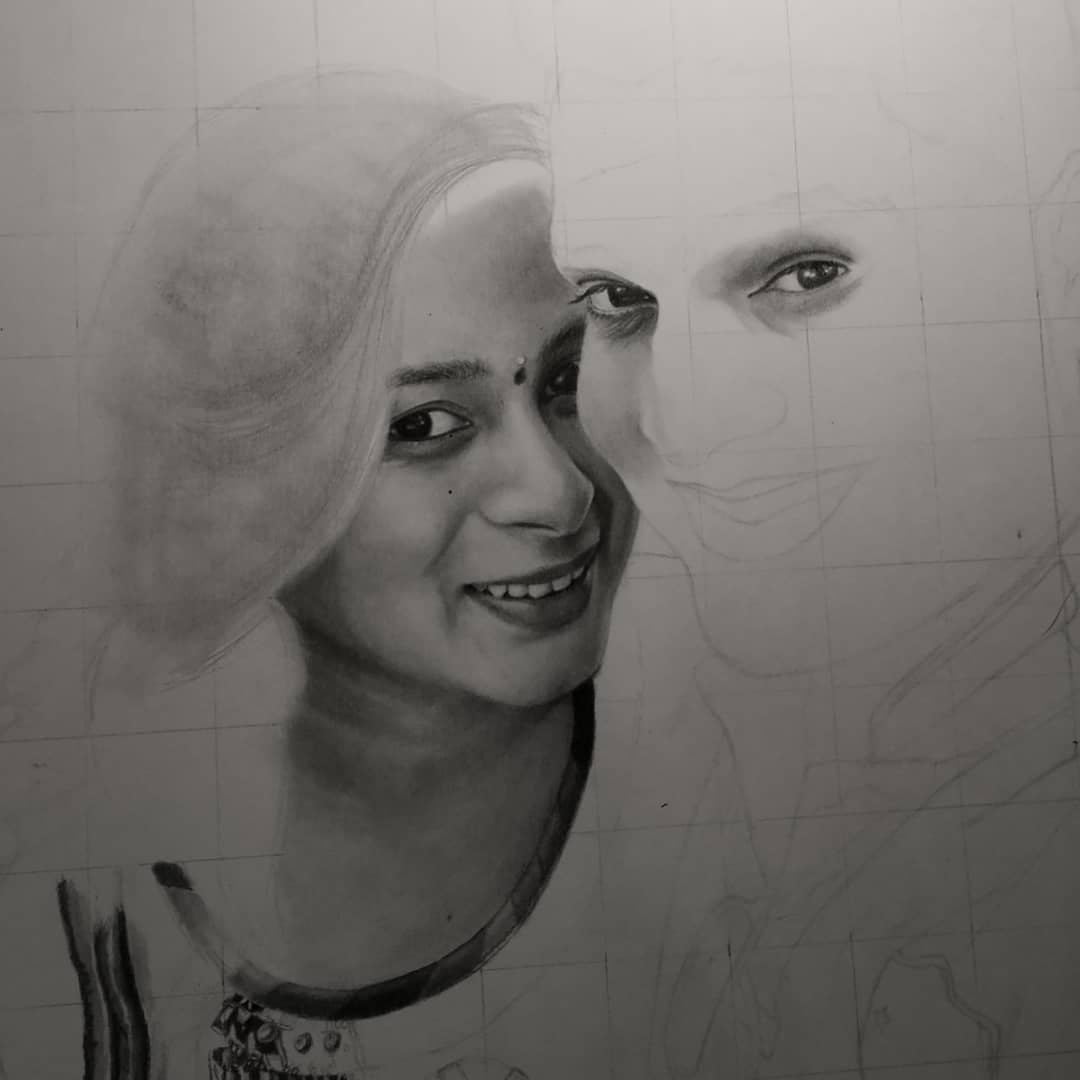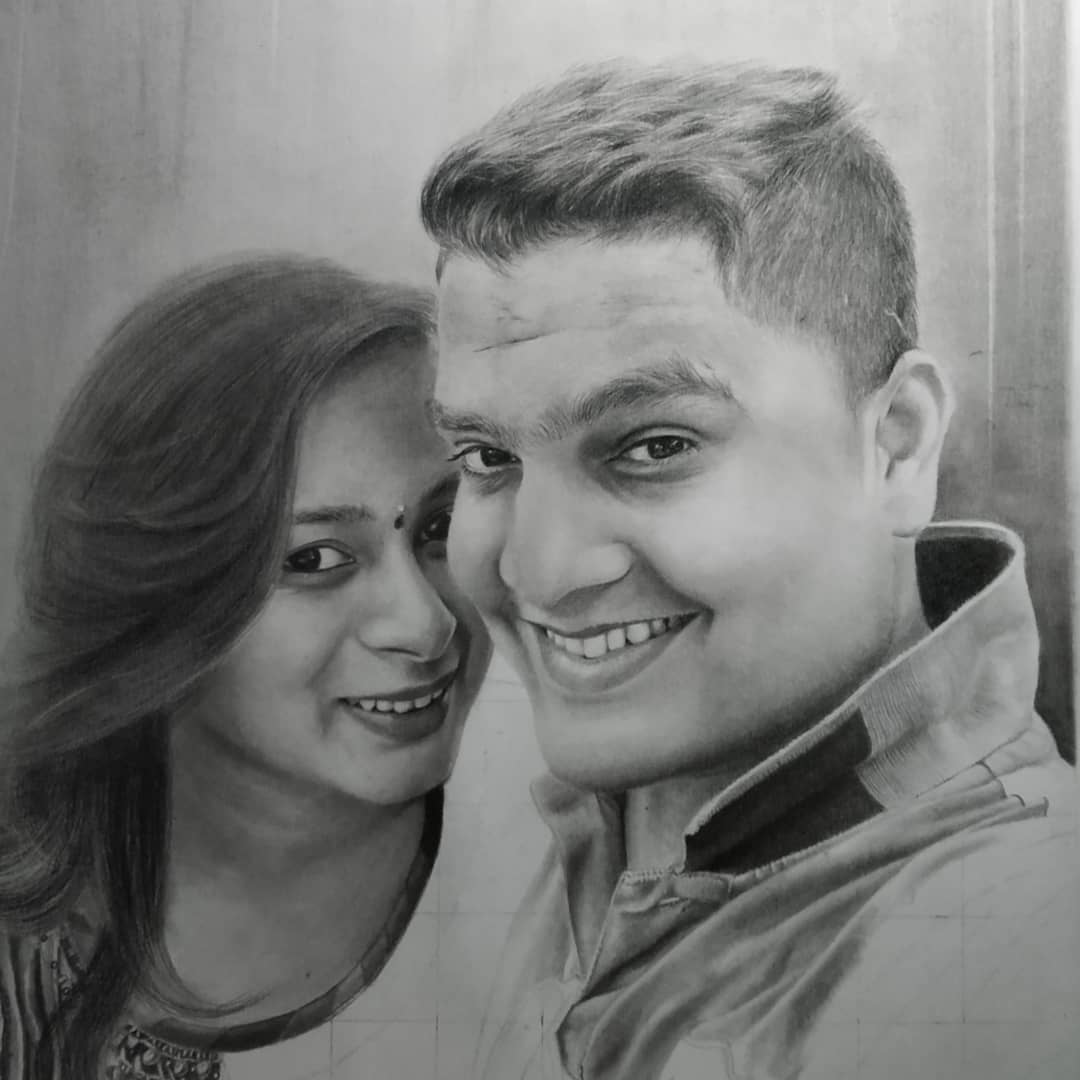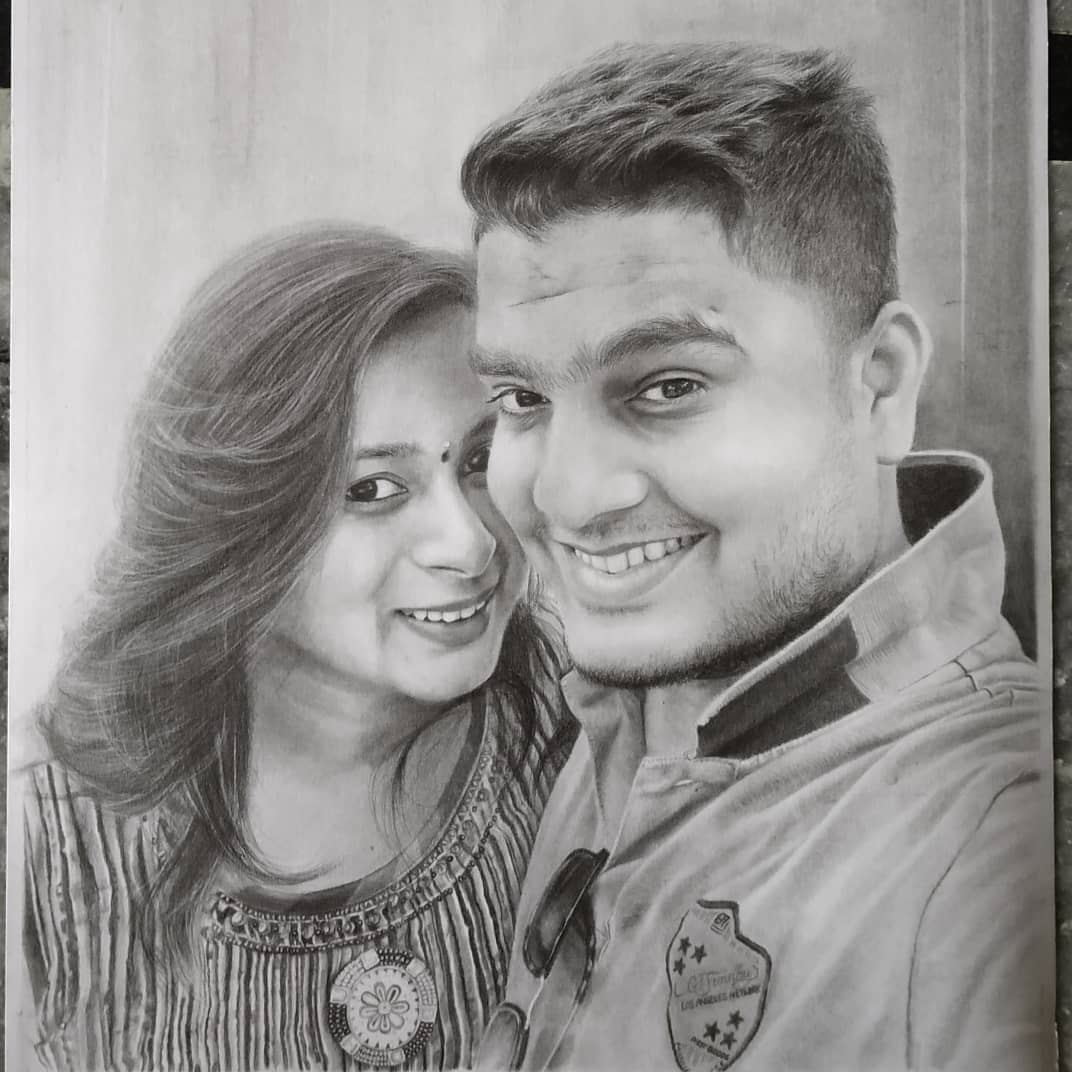 Her dream came true when she got the chance of working with her mentor Shuvankar, with whom she successfully worked on different projects. He has been nothing less than an inspiration to her, she says, and he has only helped her improve in what she does.
Her only advice to the fellow budding artists is for them to follow their passion and not have a short sight due to society's restrictions. 
Monika continues to mesmerize us with her hyperrealistic portrait sketches and is on a constant mission to explore the unexplored.
Thoughts about Stoned Santa
"It has been a great journey since I started working with them. It is a great platform for budding artists to get a fair value of their artwork. It has only been a short but great journey with them, looking forward to working with them again."
Thus, Monika's sheer determination and her love, unstoppable passion will be the driving factors for her to achieve her ultimate goal.
Looking for the perfect gift?
Look no more, our gift experts will get in touch with you and help you with all your requirements.