Interview of Harisha Jangid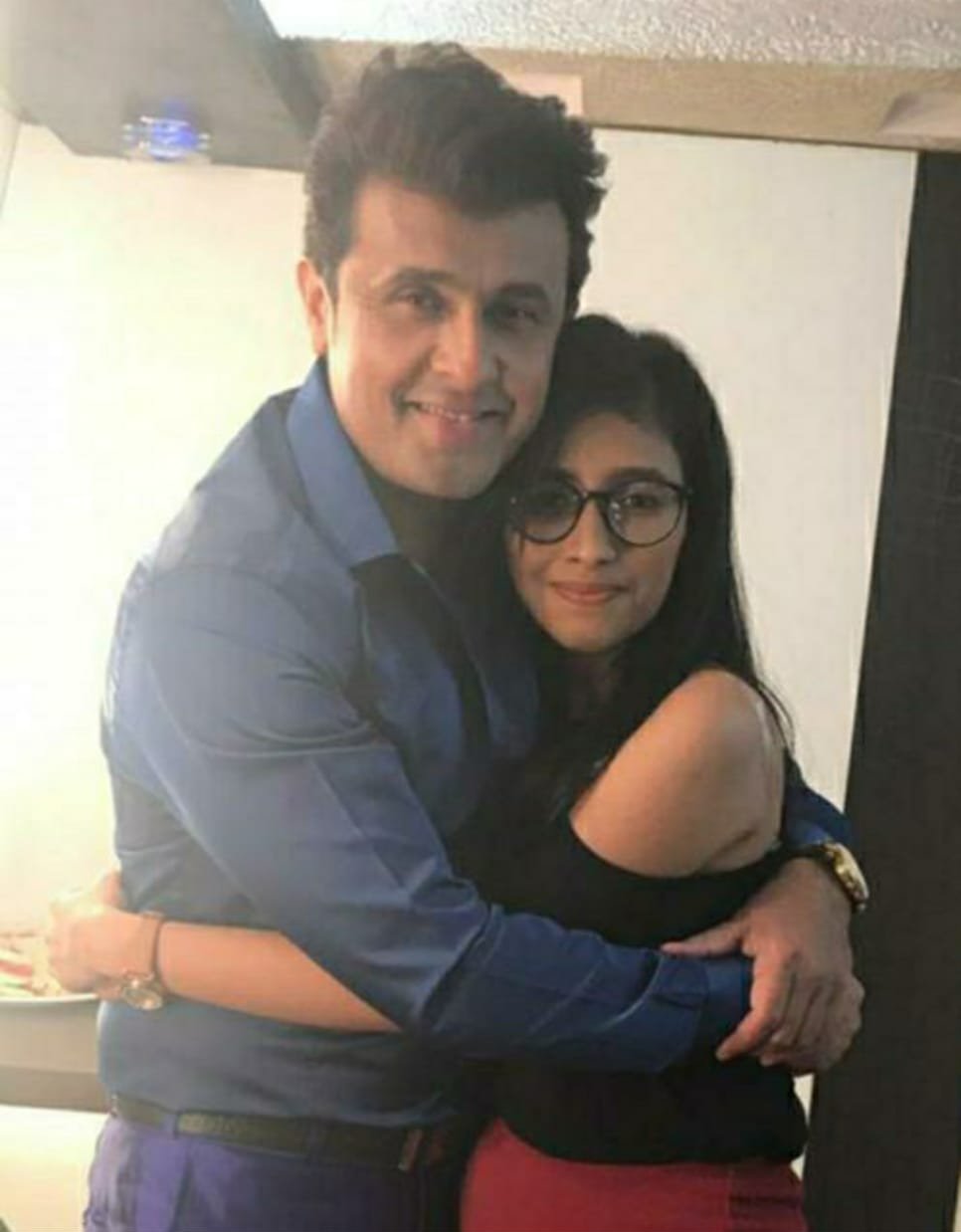 Harisha Jangid is a pencil portrait artist who creates marvellous life-like portrait sketches.
She captures not only the features of her subject accurately but also the character.  She draws people and pets. Working with color and carbon pencils, her artwork is refined and charming.
She is a self-taught artist who believes in judging the work by its quality & details rather than its quantity.
Now let's take a look at Harisha's journey in the field of art.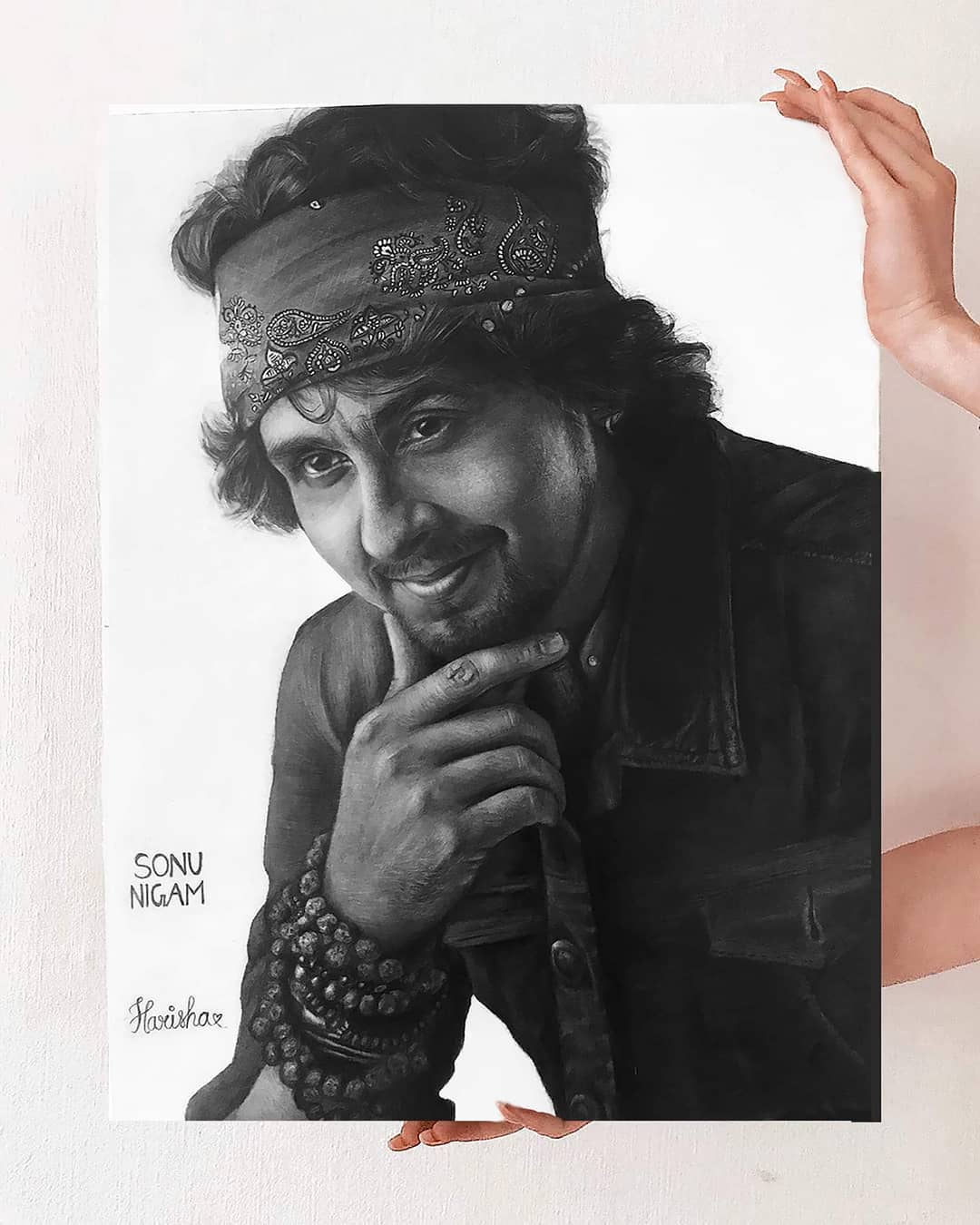 Art can be perceived differently by different people. How do you perceive art?
I believe art is what mirrors our deepest feelings onto a canvas. I mostly focus on making people happy with my work by making their imaginations and dreams come true (Like putting two different images together & making it look real).
Your sketches are so life-like. What inspires you to do these?
When I was new to social media, the number of increasing followers inspired me. As time passed, I started to focus more on the quality rather than the quantity. 
When people say, "your work brought a smile on my face" or "your work inspired me to do something like this", I get inspired. I believe every artist reaches a point where the 'likes' & 'followers' don't matter. Most importantly, it is the process of creating art itself, that inspires me!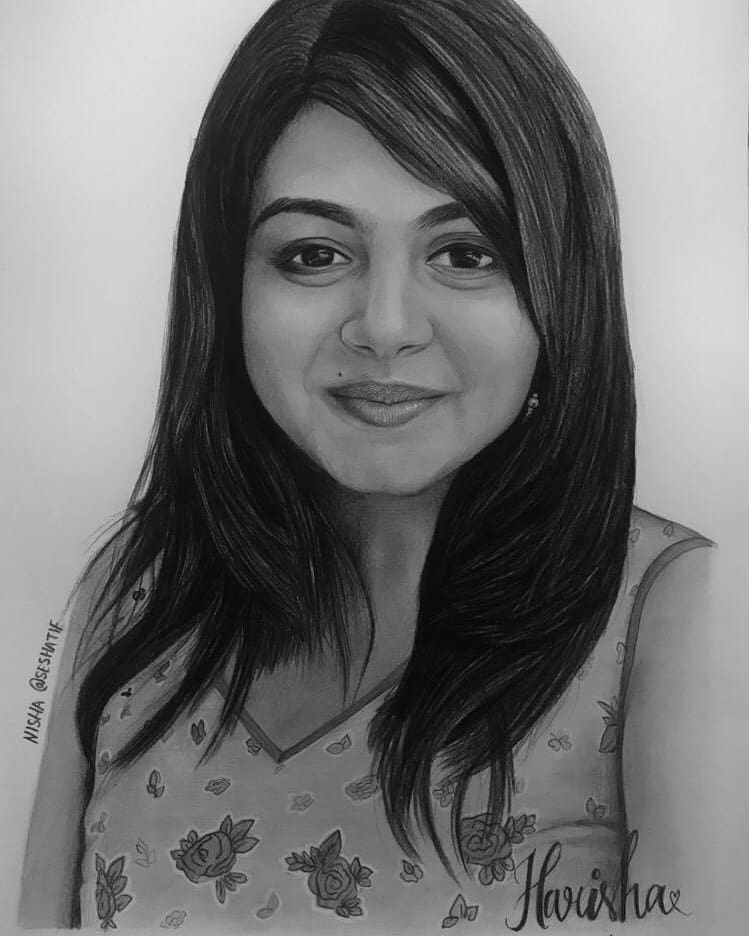 Can you run us through your thought process while brainstorming for artistic inspirations?
Most of them are commissioned projects and all the celebrity portraits are random requests of their fans or a tribute to the artist who inspires me. I add some elements as per the customization requirement or theme, if any.
How have criticisms helped you shape your career? 
Fortunately or Unfortunately, I have never been 'criticized'. I ask some of my friends to note down all the faults honestly and let me know where I can improve.
On the other hand, I was not appreciated either until 5 years ago when I found this beautiful soul on Twitter, Priya Kumar, a Motivational Speaker, and Author. I drew her and she loved it, that was the first time my work was appreciated. 
Since then I love appreciating people for their good work and everyone should. The words 'great job!' might change someone's life, Right?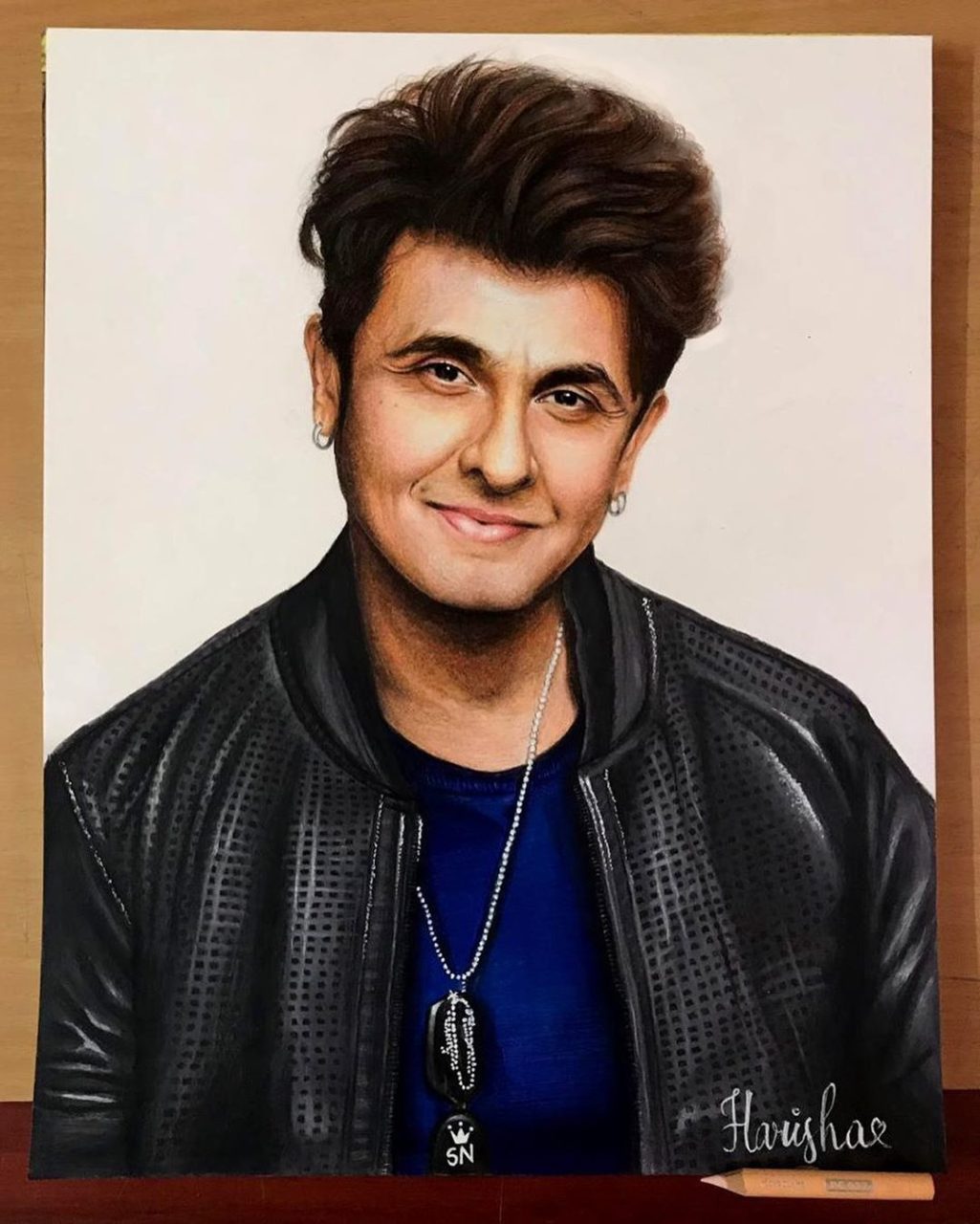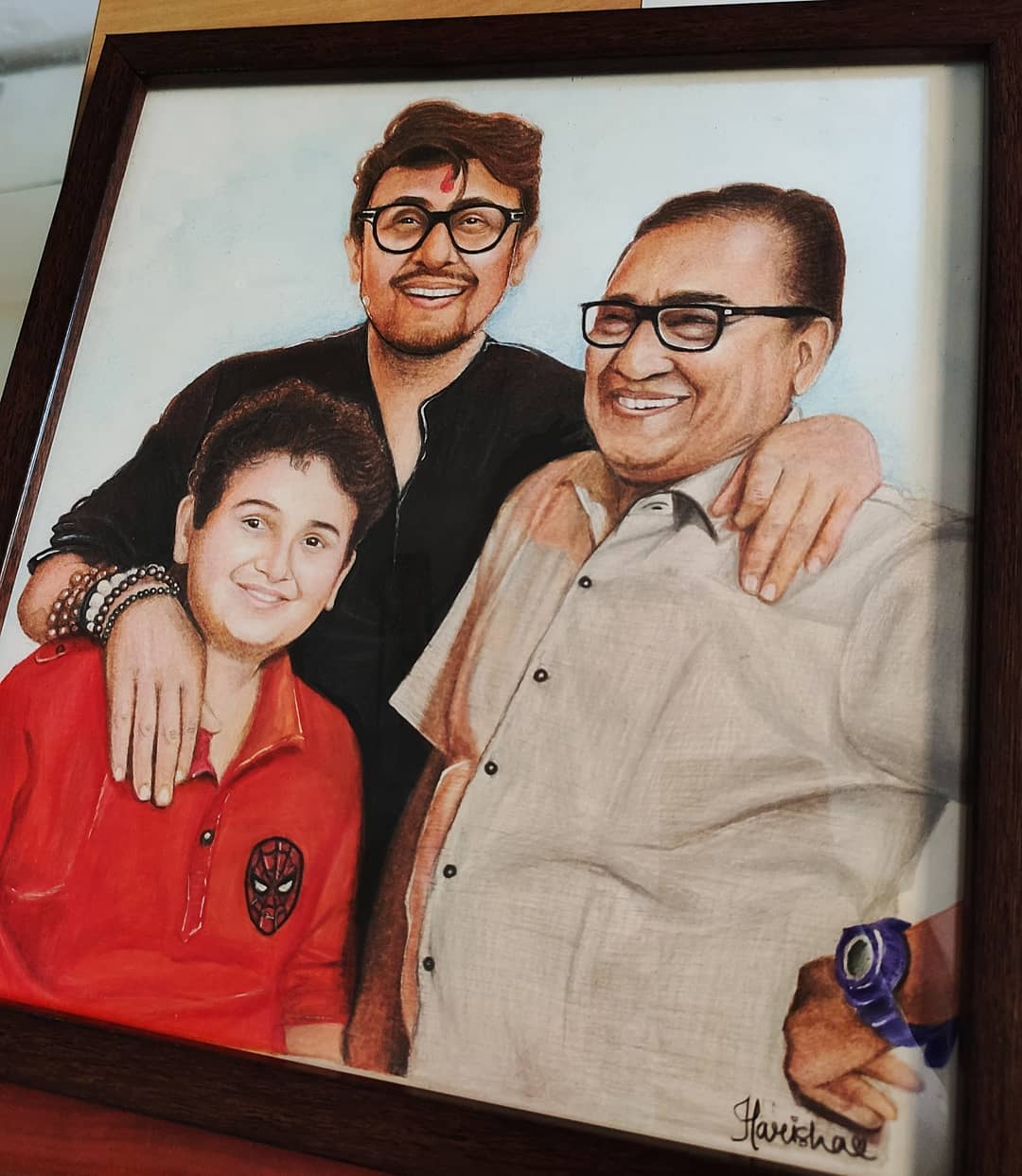 How differently do you perceive things after sketching?
Drawing has made me more patient. Everything around me seems so beautiful and I have started accepting everyone around me as they are. I am always looking around to get an inspiration for my artwork.
What are you thoughts on creative block?
Sometimes a block occurs because you have many ideas on your mind; commitments to fulfill and the volume of orders. You feel paralyzed by the options and obligations or simply knackered from working too hard and too long on something.
If you could go back in the past and change a decision that you made, what would it be?
I feel my mistakes are a part of me growing up. But on a lighter note, I would wish to have not opted for science in my 11th grade, and focussed on art instead.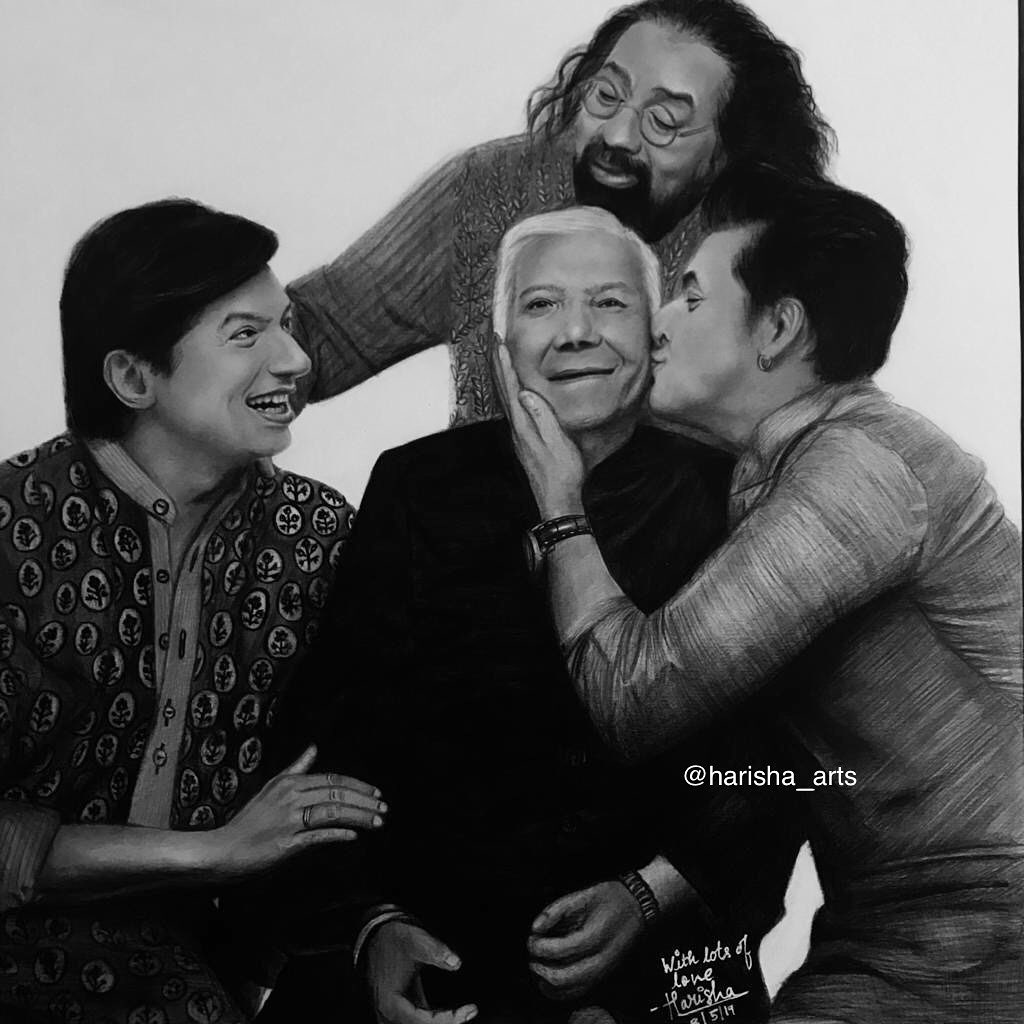 What role does music play in the illustrations you do? 
I guess everyone on this planet loves music. Music is like an energy drink. While drawing, I love playing calm music in the background as it also boosts my creativity.
What advice would you give for the upcoming artists?
Give your best, never stop trying and keep exploring different styles until you find your niche.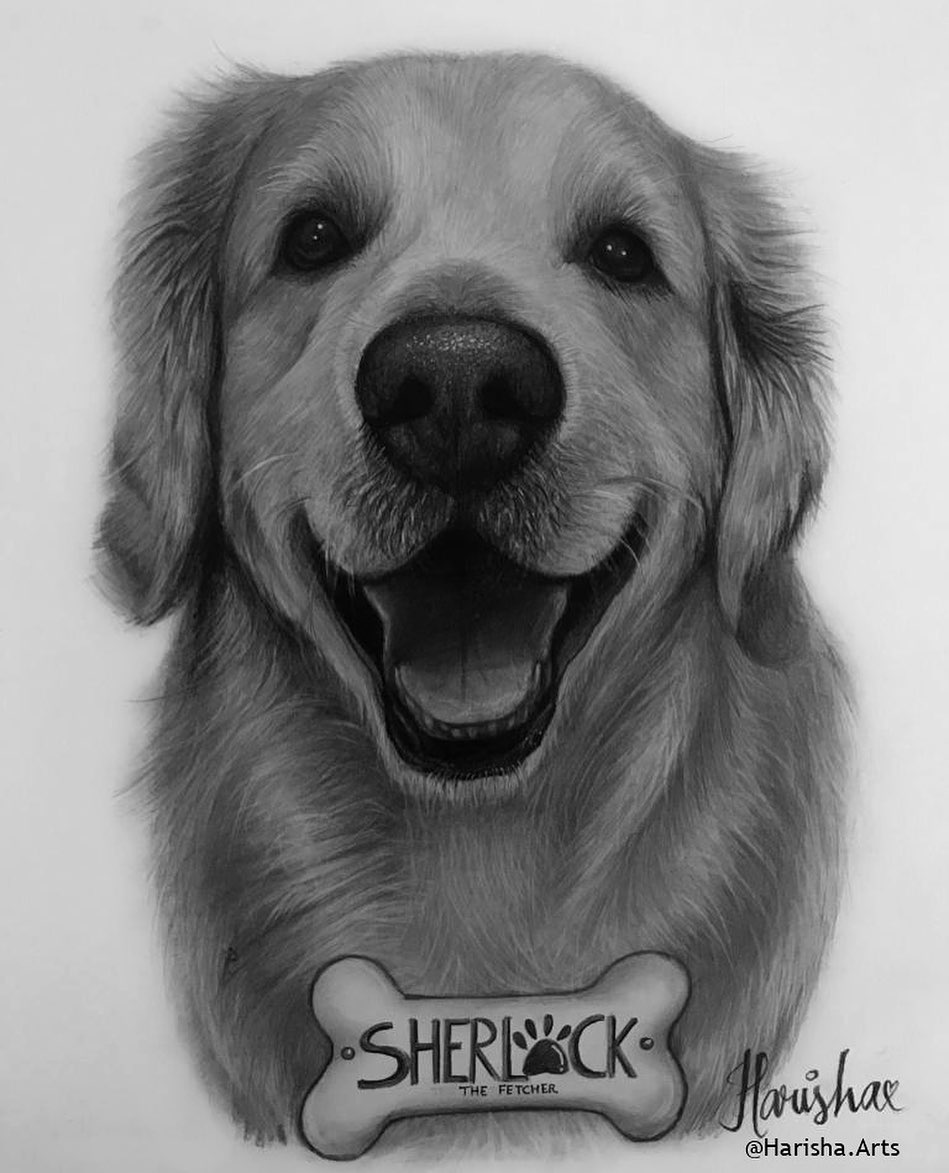 If you had to name one person to draw up all the inspiration from, who would that be?  
Naming one would be very unfair, I have been inspired by many. But, the two most important people are Priya Kumar and Sonu Nigam. They are my role models.
I didn't even know what my goals & dreams were, until I met them. Priya ma'am 's dedication towards her work is truly inspiring. Sonu Ji on the other hand, has been performing on stage for 42 years! I have seen him practicing backstage before he goes and conquers the stage. 
Every word from them for me has inspired me to do more & better. I am ever grateful to them.
Shierley Lin and Heather Rooney are two of the most talented artists whom I admire.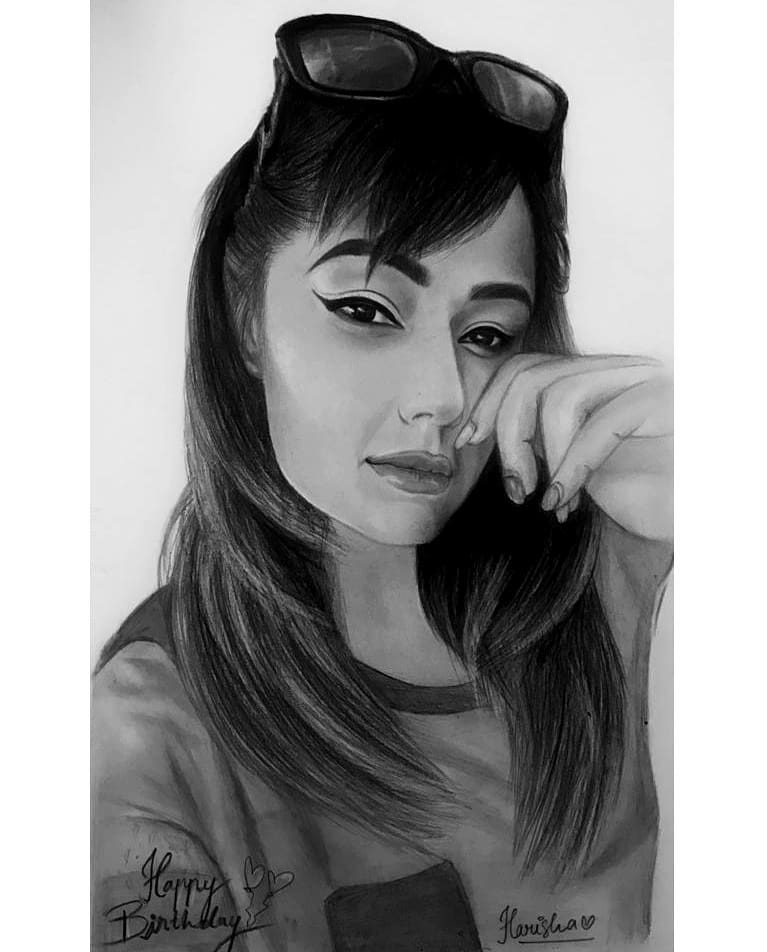 What are your thoughts on Stoned Santa?
"You guys are awesome! I saw your amazingly designed website and concept of personalized gifts! Such a great effort to put a smile on someone's face. Keep going. More power to you."
Looking for the perfect gift?
Look no more, our gift experts will get in touch with you and help you with all your requirements.