11 Paper Quilling Artists In India, Revealed!
What is paper quilling art?
Paper quilling artistry, or paper filigree, is a captivating creative expression that involves rolling, shaping, and manipulating thin paper strips to create intricate designs. The process dates back centuries and has evolved into a popular craft worldwide.

Artists use specialized tools, such as quilling pens and tweezers, to coil the paper strips into various shapes like coils, scrolls, and teardrops. These shapes are assembled to form elaborate patterns, images, and even three-dimensional sculptures.

Paper quill art allows for many aesthetic possibilities, from delicate floral motifs to intricate portraits and abstract compositions. It requires precision, patience, and a keen eye for detail, resulting in stunning works of art that showcase the beauty and versatility of paper as a medium.

Discover below our handpicked selection of 11 incredibly talented paper-quilling artists of India. Sit back and enjoy exploring their remarkable skills and unique artistic styles.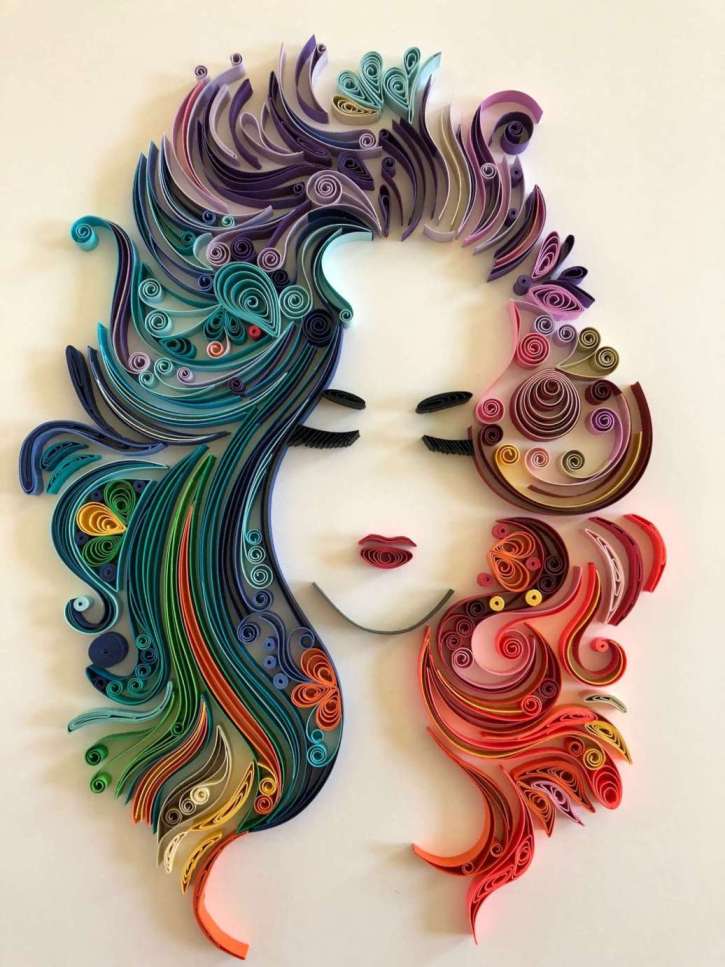 Siddhartha Saha: Crafting Love and Delicate Quill Paper Art

A talented paper-quilling artist known for his extraordinary 3D miniature artworks, Siddhartha Saha is a 33-year-old office worker from Tripura.
His passion for this craft took flight during the Covid-19 lockdown in 2020. Siddhartha's unique designs, similar to origami but different in execution, showcase his exceptional talent. He has secured a place in the India Book of Records. His remarkable 3D miniature puts him at the top of the quilling art competition.
Using his signature technique of rolling and shaping paper with a quilling stick, Siddhartha brings delicate flowers, trees, and intricate 2D and 3D designs to life. He aims to create 20,000 quilling hearts, spreading love and positivity through his art. Siddhartha displayed his artwork at the Lalit Kala Academy in May 2023.
While he has a limited social media presence, his talent is gaining recognition in the paper-quilling community.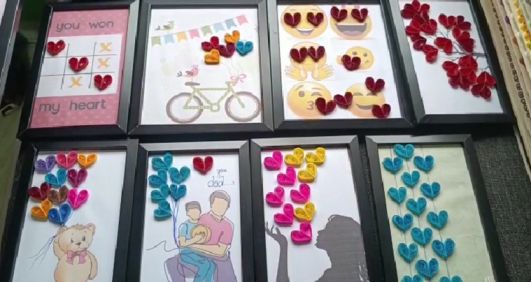 Want a Portrait-Themed Paper Quilling Art?
Priyanka Sagar: A Visionary in Mixed Media Art
Priyanka Sagar is a talented paper-quilling artist from Gujarat who has passionately created stunning artwork for the past three years. 
Through her presence on social media platforms like Instagram, Facebook, and Behance, Priyanka has successfully attracted clients and even received an opportunity to redesign a company's logo using paper strips.
Inspired by the unique three-dimensional effect and vibrant colors in quilling, Priyanka explores various techniques using pre-cut and self-cut paper strips. 
Priyanka's main focus is to create truly unique and captivating art. Her dedication to paper quill art was reinforced when her work was well-received at the India Art Festival, motivating her to devote all her time to perfecting her skills.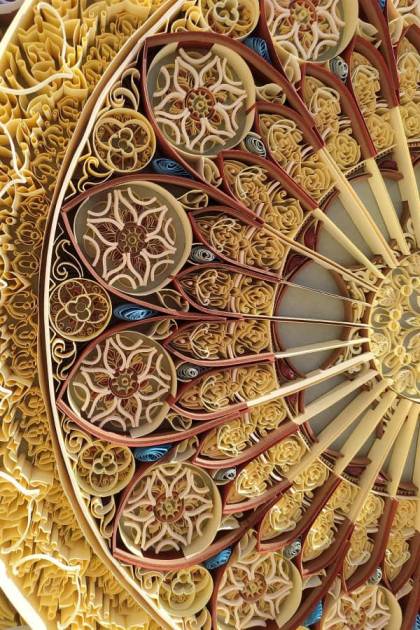 Archana Kumar: Pushing Boundaries in Contemporary Art
Archana Kumar, a PhD in Electronic Engineering, has found her passion in quilling.

Her portfolio

showcases a diverse range of work, including intriguing geometric designs as mesmerizing as her other creations.
Archana has a unique approach to her art, often creating three pieces that follow a particular color palette or theme.
Archana's quilling journey began inspired by artists Yulia Brodskaya and Kathleen Usova. She elevates the art form by exploring innovative techniques and going beyond traditional paper rolls.
Using quilling as a source of solace from university demands, Archana showcases her creativity and attention to detail in projects like the "Lakhnau" and "Tribe" series.
As avid admirers of Archana's work, we eagerly await her next masterpieces, anticipating her continuous exploration and boundary-pushing in quilling.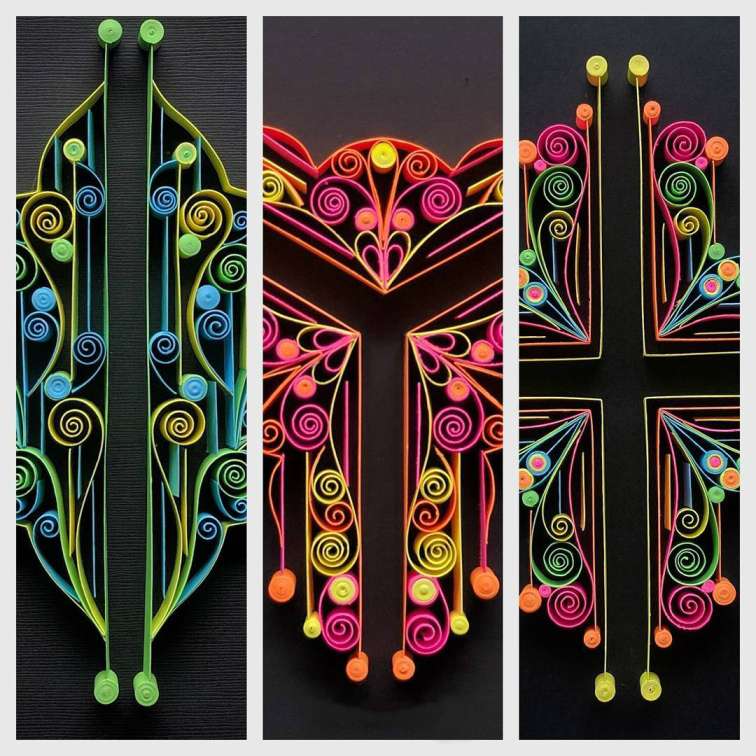 Sabeena Karnik: Crafting Masterpieces with Paper Typography
Based in Mumbai, Sabeena is a talented illustrator, graphic designer, and 'paper typographer' known for her remarkable quilling artwork. 
She gained recognition for contributing to the "Independence Day Google Doodle".
Beyond quilling, Sabeena collaborates with various industries and reputed brands, showcasing her creative skills in product design, advertising, and publishing. Her artistry has garnered global attention, allowing her to work on diverse projects worldwide. Sabeena sees the world of paper as a limitless realm of magic and possibilities, continuously exploring new techniques and pushing artistic boundaries.
With meticulous attention to detail and a passion for her craft, she creates captivating and memorable artwork that showcases her artistic talent and boundless imagination.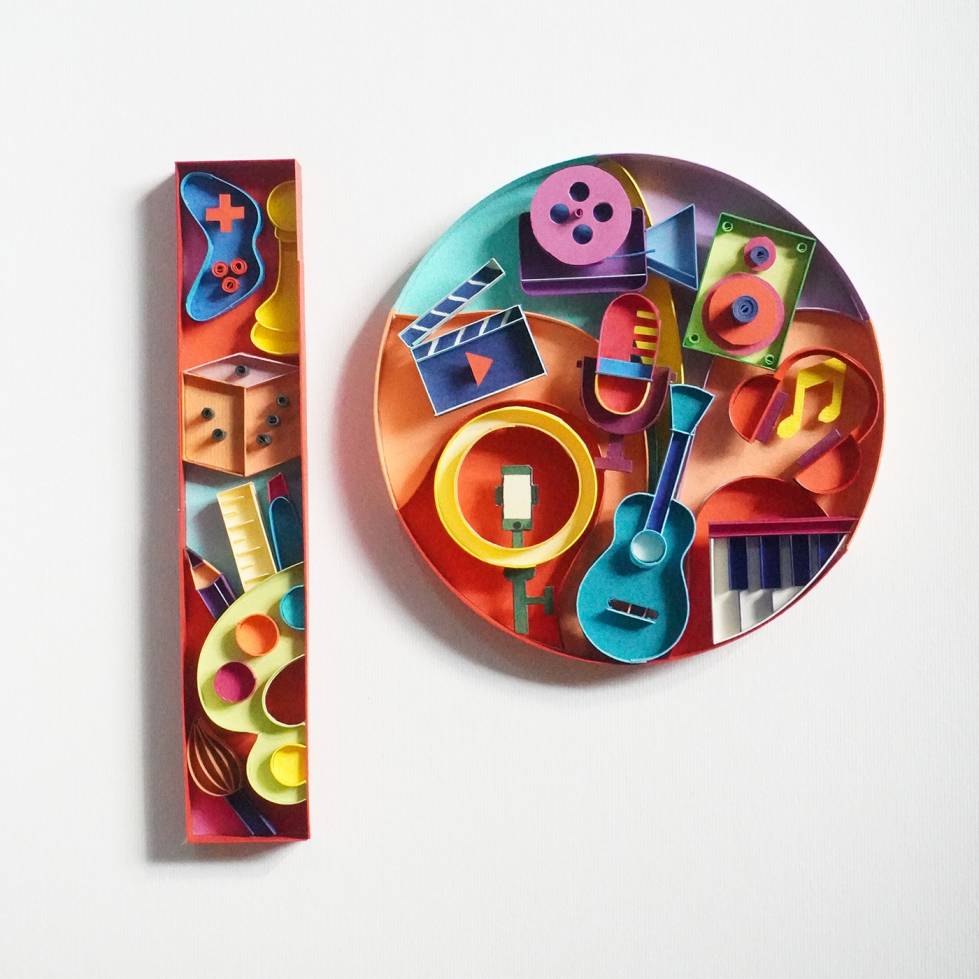 Swapna Khade: Embracing the Beauty of Abstract Expressions
Swapna Khade, a talented paper artist and illustrator from Pune, India, discovered her passion for paper quilling in 2010. Combining floral patterns with typography, her artwork showcases her background in biotechnology and her love for nature. 
Using tools like a Fiskars paper cutter, scissors, and white glue, Swapna turned her passion into a profession with 'Mira's Craft'. Collaborating with renowned paper brands like Canson and Clairefontaine, she achieved early success, selling 30 frames within eight months.
Swapna shares her artistic process on YouTube and showcases her vibrant creations on her website, Mira's Craft, and Instagram..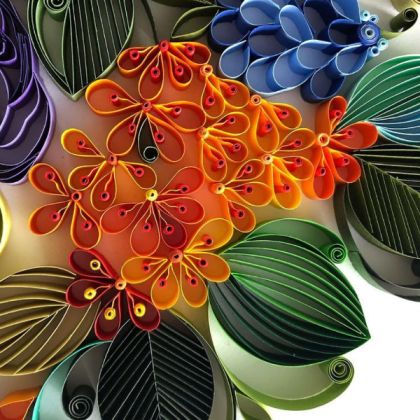 Want an Abstract Paper Quilling Art?
Divya Kothiyal: Embracing Nature through Artistic Expression
Divya Kothiyal, a 21-year-old creative artist, is revolutionizing the world of gifting with her extraordinary quilling, paper art guitars, frames, and designs showcased on her Instagram page, 'Dola Quilling'.
Each frame is meticulously handcrafted and personalized to suit the specific purpose and occasion. Within a few weeks, her Instagram presence has created quite a buzz, attracting a flurry of orders. It comes as no surprise that her bookings fill up for the entire month in no time.
Such high demand means anyone interested in her art must make a reservation at least a month in advance. It's undeniably impressive, isn't it?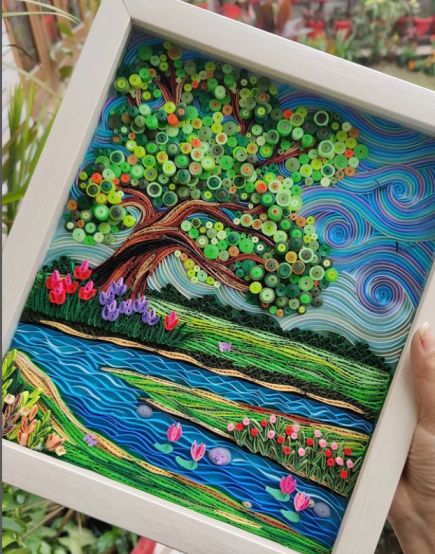 Ritu Gera: Channeling Nature's Beauty into Artistic Masterpieces
Ritu Gera, a homemaker passionate about art and craft, has made a remarkable impact in paper art. Her journey began when she stumbled upon quill paper art and discovered its endless possibilities. Over the years, Ritu has mastered various techniques, including paper cutting and 3D mosaic art, which have become her signature style. 
Ritu Gera, a homemaker passionate about art and craft, has made a remarkable impact in paper art. Her journey began when she stumbled upon quill paper art and discovered its endless possibilities. Over the years, Ritu has mastered various techniques, including paper cutting and 3D mosaic art, which have become her signature style.
'Inspired by daily life and influenced by renowned artists like Jeff Nishinaka and Rishikesh Potdar, Ritu combines intricate paper-cutting and paper-quilling to create stunning portraits and mesmerizing mosaic artworks.
With each piece, Ritu challenges the notion that paper is a fragile medium, showcasing its durability and lasting beauty. While her paper quill art adorns her home and those of her loved ones, Ritu aspires to venture into paper sculpture and continue pushing the boundaries of her creativity.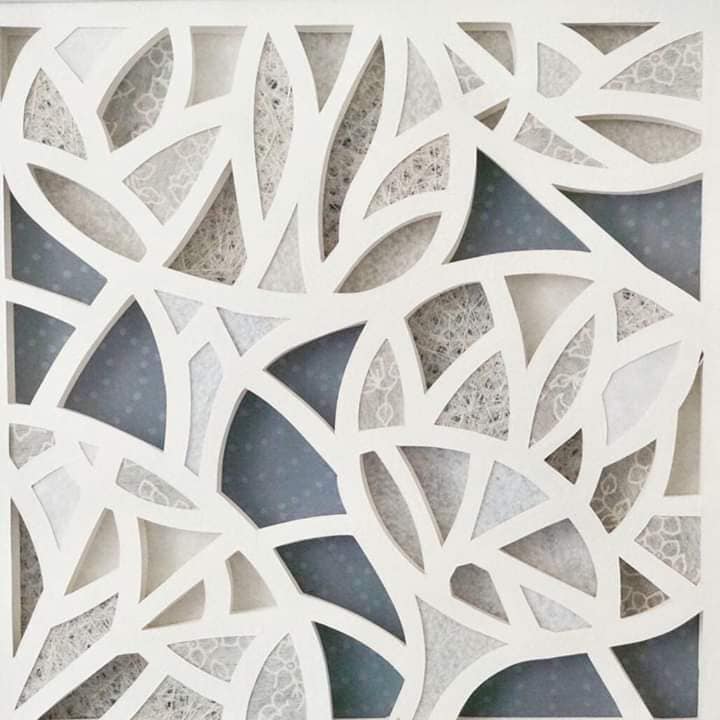 Asha Anish: Reviving Ancient Artistry with Contemporary Flair
Asha Anish, a talented quilling artist from Kottayam, has made a remarkable impact on paper art. With a background in advertising, she discovered quilling as a hobby and eventually turned it into her career. 
Asha's unique style involves creating intricate designs on various surfaces. She is known for creating lifelike portraits using quilling techniques and draws inspiration from the art form's ancient Egyptian origins.
At Kovalam Art and Craft Village, Asha shares her knowledge of paper quilling art for beginners. Her contributions have sparked renewed interest in quilling, and her artwork is showcased in quilling art competitions and exhibitions. While not actively teaching on social media, her son shares their works on Instagram, offering a glimpse into their artistic journey.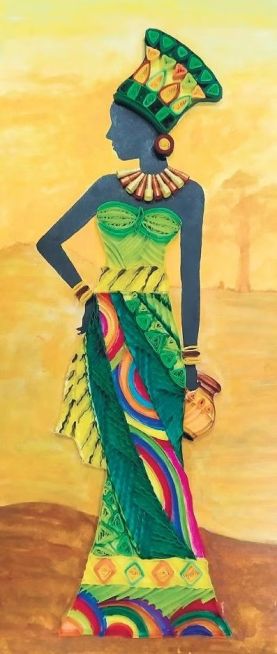 Apoorva Deshpande: A Master of Personalized Artistry
An IT professional, Apoorva Deshpande has discovered her creative outlet through quilling. Inspired by the transformative power of a simple strip of paper, she began her quilling journey in 2015. While maintaining a busy schedule, Apoorva dedicates her free time to this artistic hobby, creating over 20 unique artworks, including pairs of earrings and customized greeting cards for her loved ones!
With a focus on personalization and craftsmanship, Apoorva finds joy in designing special gifts rather than buying them from stores. She relies on her own creative instincts and flair, avoiding online inspiration.

Quilling has become Apoorva's way of destressing and infusing enthusiasm into her everyday life. Although she doesn't actively seek exhibitions or collaborations, Apoorva can be contacted via email to connect and potentially share her quilling creations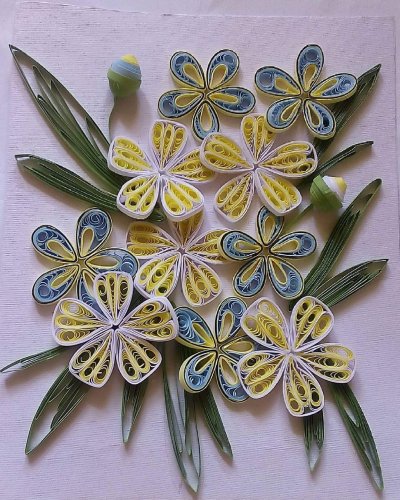 Kajal Singh: Harnessing Colors and 3D Magic in Paper Artistry
Kajal Singh Bhuriyan, a 22-year-old artist and interior designer, has made a mark in art with her unique style and devotion. Despite dropping out of college, Kajal's knowledge of color from interior design has greatly influenced her artistic creations.
Being an artist since kindergarten, she developed her signature technique of crafting exquisite 3D flowers. Kajal draws inspiration from spirituality and Indian culture, as reflected in her artwork. Her talent has gained international recognition, with art orders from Canada, Dubai, and Germany. 

She was honored to judge an art festival at Delhi University's SRCC college and has received certification from IIT Roorkee. Additionally, Kajal has collaborated with renowned brands such as Twillo and Artoholic. With a strong social media presence on Facebook, Instagram, and Pinterest, Kajal continues to inspire art enthusiasts worldwide with her stunning creations.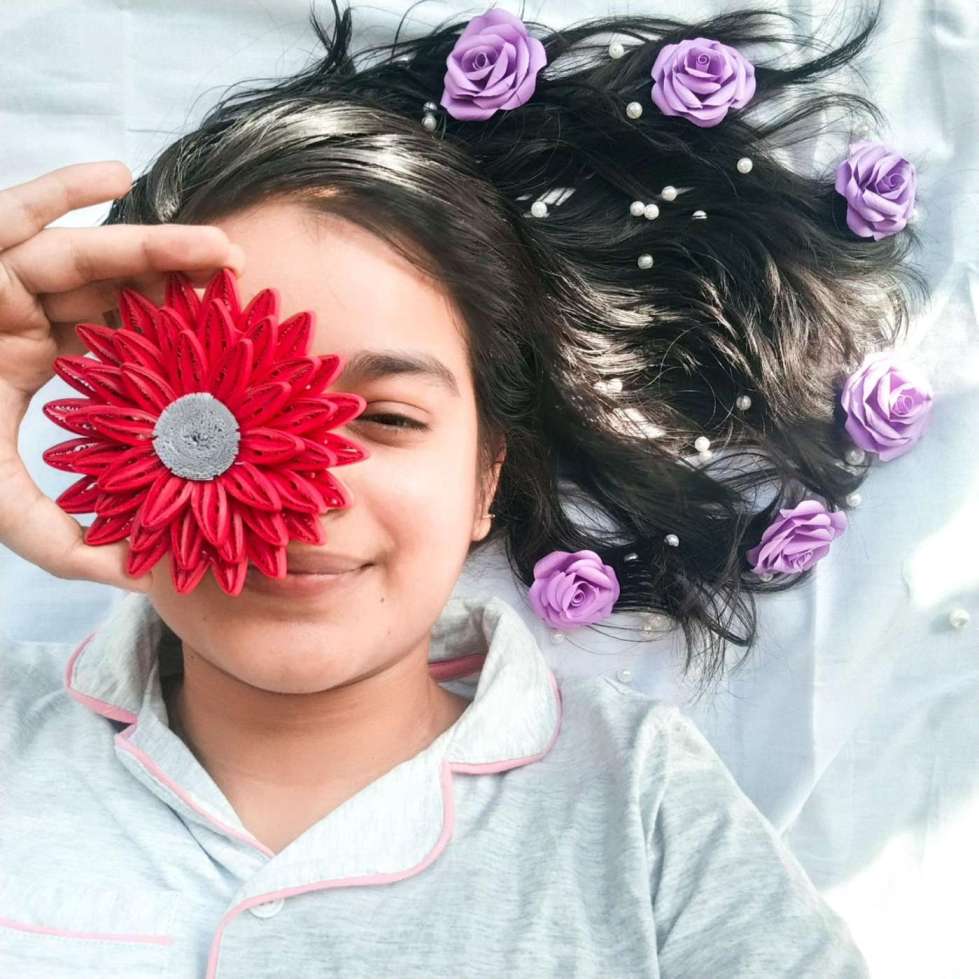 Get Your Paper Quilling art with Stoned Santa
Elizabeth Thomas: Inspiring with Soulful Quilling Creation
Elizabeth Thomas, a quilling artist from Malappuram, has gained recognition for her stunning paper art creations. Under the name Soul of Quilling, she shares her work on Instagram and teaches the craft to enthusiasts. Elizabeth's journey into quilling began as a way to escape boredom, and she quickly developed a passion for it. Her designs include quilling paper art guitars, dream catchers, and peacocks to intricate portraits and decorative pieces.
With great attention to detail and a strong artistic vision, Elizabeth incorporates folding, cutting, and layering techniques to achieve a three-dimensional effect in her artwork. She aims to promote paper quilling as an eco-friendly gift and encourages creativity, particularly among children. Elizabeth inspires others through her online presence and workshops with her unique style and dedication to the art form.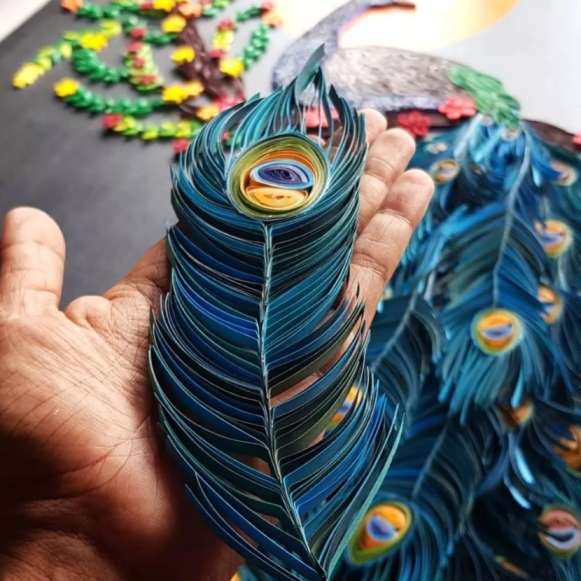 Why buy Paper Quilling Art From StonedSanta?
Stoned Santa is an art and gifting company founded with a simple vision to connect exceptional artists to customers and corporates looking to create memories through their gifts. With a cause to create a new category and a career path for aspiring artists, Stoned Santa has served more than five-thousand customers worldwide, with Google and BMW being some of their major clients. 
Having created a very convenient and fluid ordering process, the company believes choosing or ordering a gift should be hassle-free and enjoyable. If you are an individual who loves to share smiles through creative keepsakes, Stoned Santa is your go-to place!
Looking for the perfect gift?
Look no more, our gift experts will get in touch with you and help you with all your requirements.