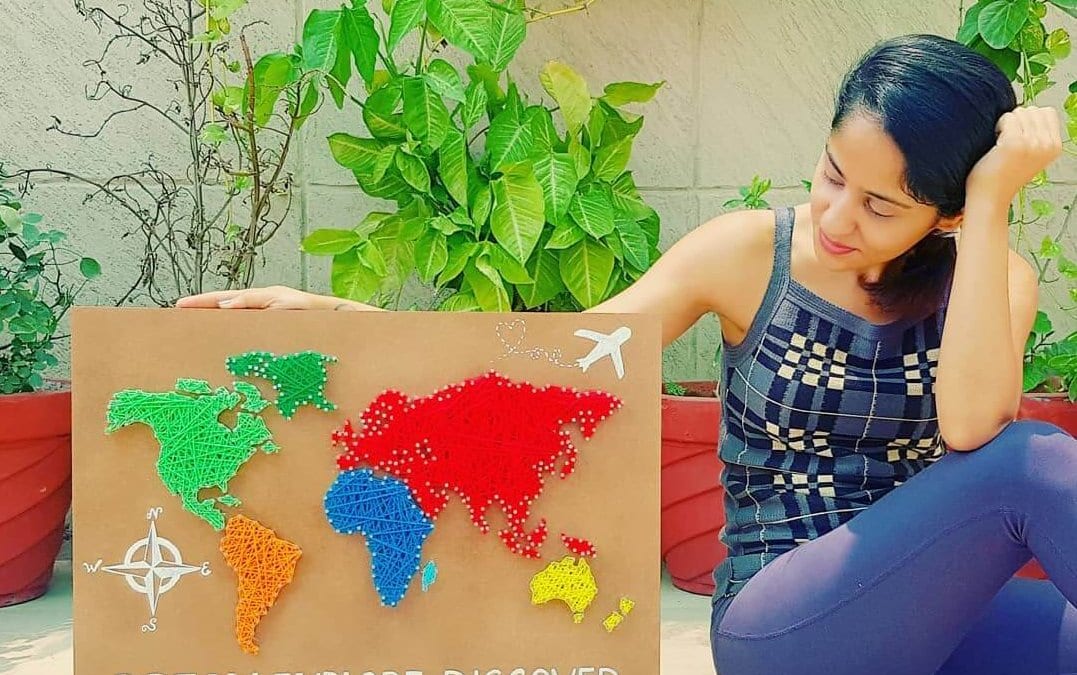 11 String Art gift ideas for Travellers
If you're twenty-two, physically fit, hungry to learn and be better, I urge you to travel – as far and as widely as possible. Sleep on floors if you have to. Find out how other people live and eat and cook. Learn from them – wherever you go." 

~ Anthony Bourdain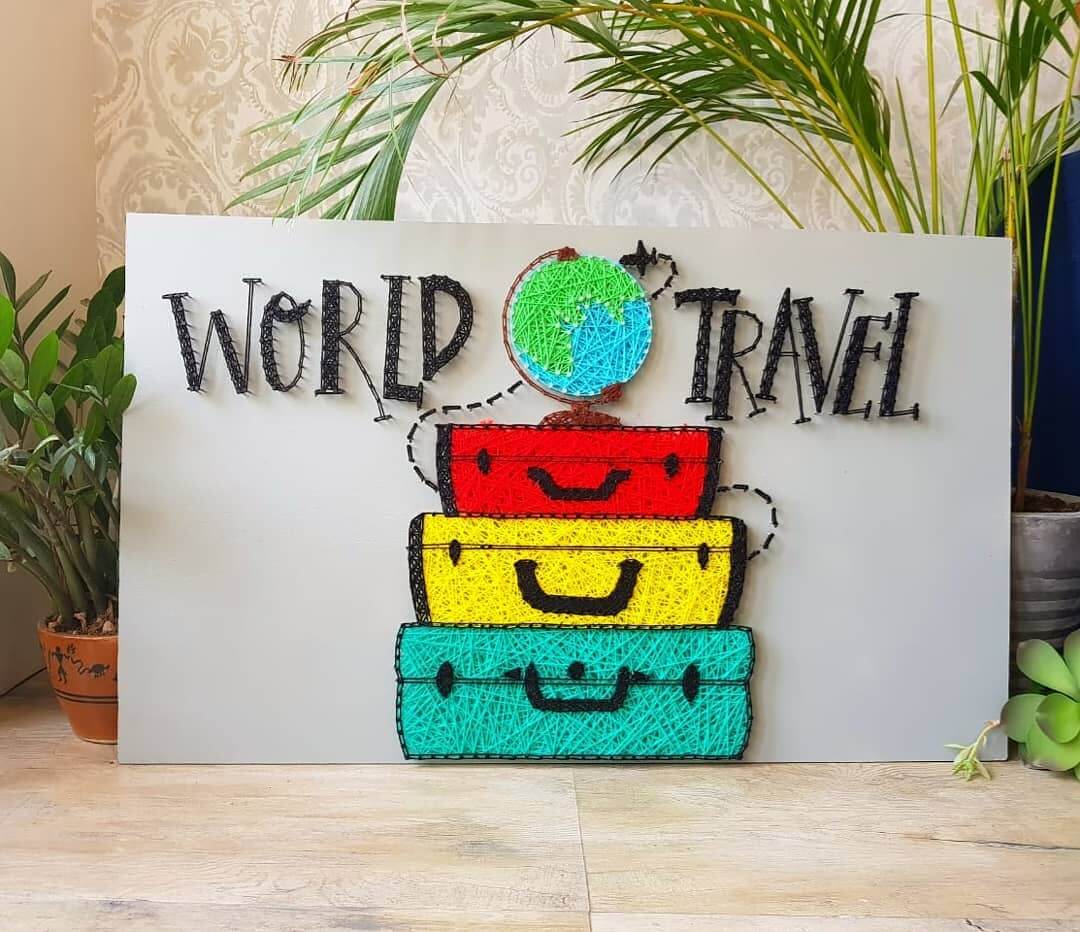 In life it's not where you go, but who you travel with. Here's a best thing to have in your space if you are a travel freak. It's like a trophy that you've gifted to yourself. Buy your personalized hand made string art done soon! Get us your specifications and we get you the best out of your choices. String arts brighten up your space and handmade things often last longer.
1. World Travel – Pack your bags and off you go!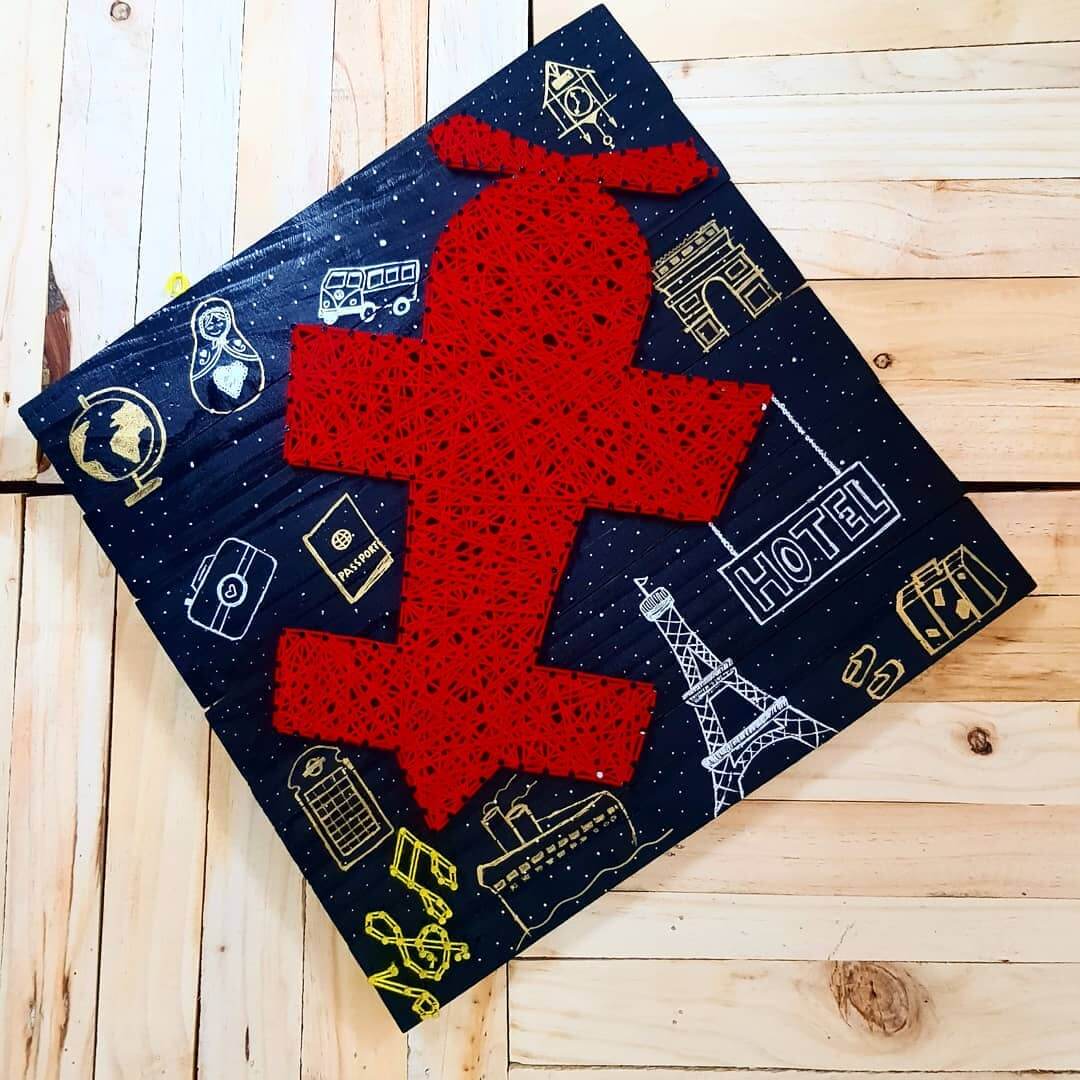 Got a friend who loves travelling overseas? Get a plane designed on wood with strings with doodles around. Get us your specification details and our string artist would implement your ideas as a string art.
To travel is to live.
– Hans Christian Andersen
2. Some angels have wings, some have wheels !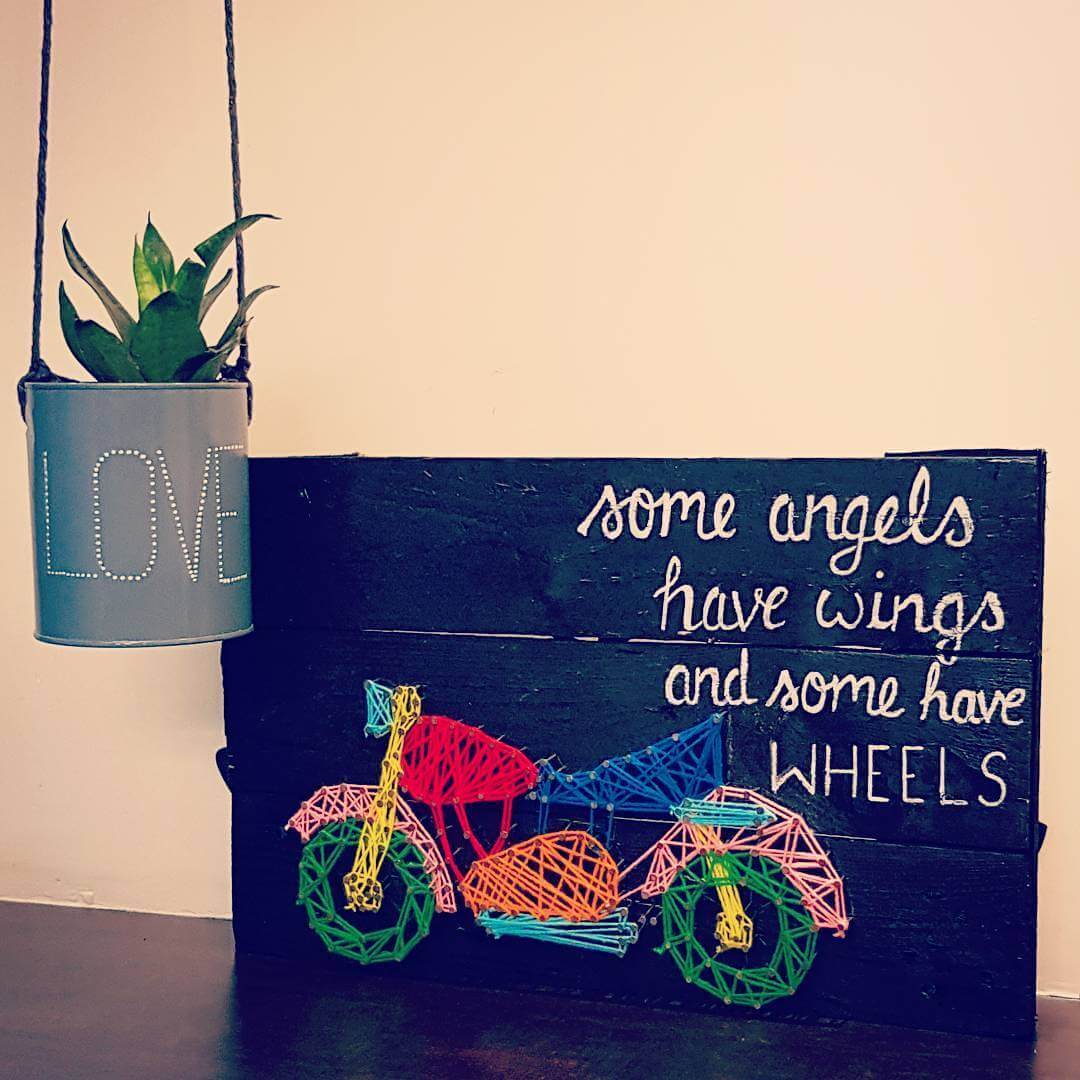 They say that four wheels move the body, but 2 wheels move the soul. It's true for bike lovers. Got any friend who loves travelling on a bike? This is a best thing that person would ever receive. Get us the details and we would make the best string art for your friend.
3. Let hope anchor your soul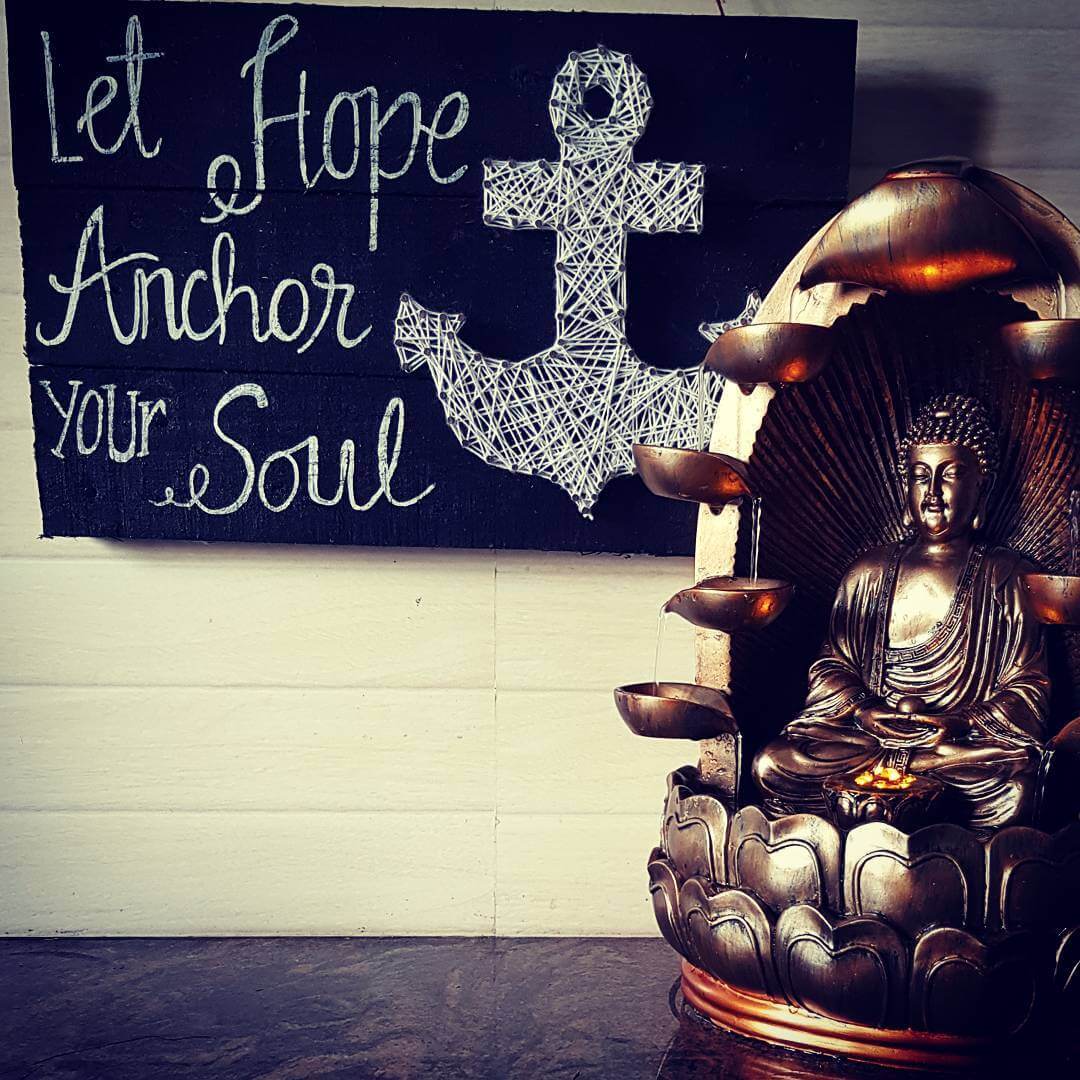 Let the hope anchor your soul, but let there be no bounds for you to travel. String art signifies a feeling of hope. The string never gives upon the nail and the nail never gives upon the wood. Get your string art done with lots of love from Stoned Santa. We hope you've got hopes on handmade things. After all they last long.
4. Dream! Explore! and Discover!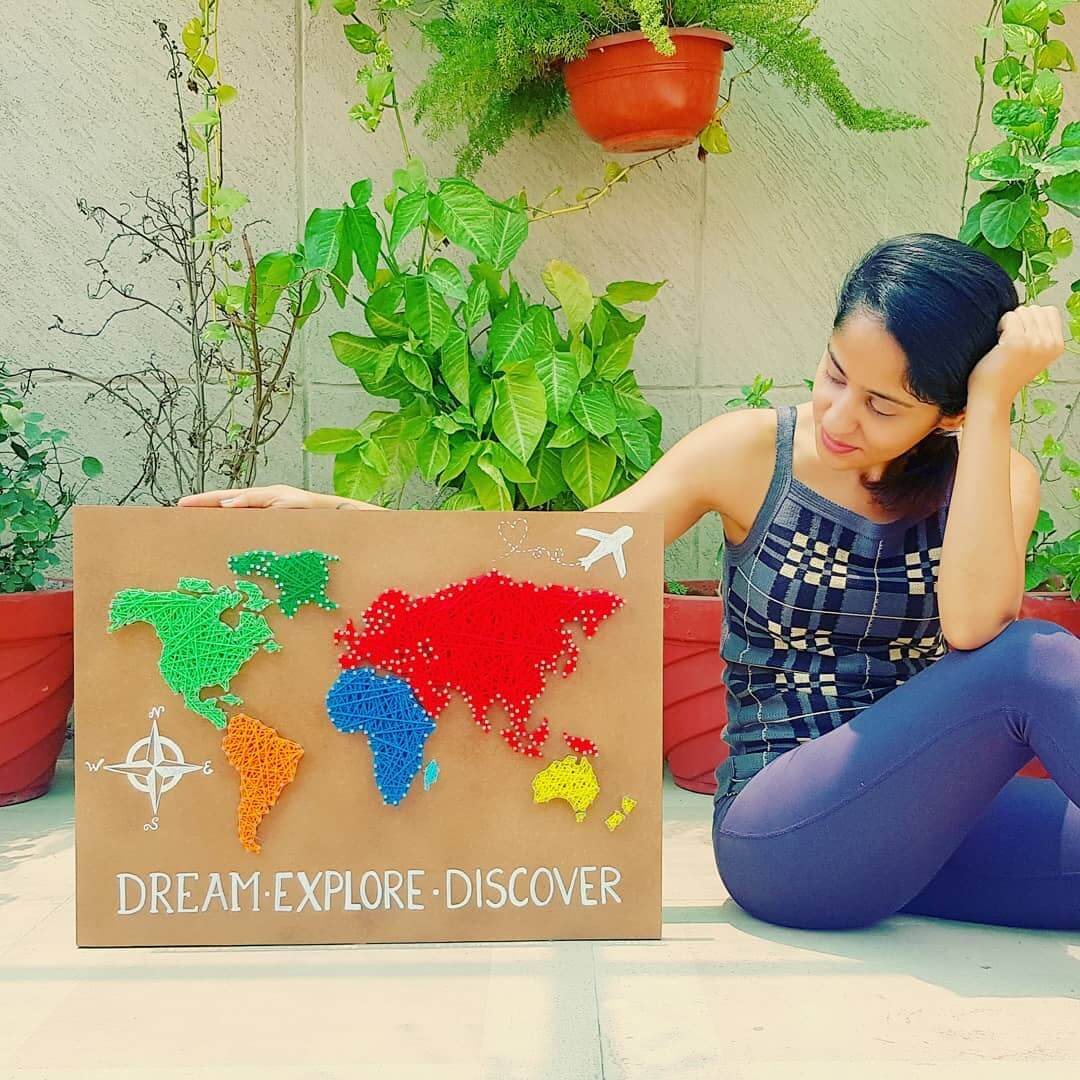 Travelling is like flirting with life, it's like saying I would stay and love you, but I have to go, this is my station! Have got a passion towards travelling? Keeping yourself motivated by getting a world map done with strings and nails. Get your handmade world done with a string art made at Stoned Santa. Always have a choice of presenting your travel friends with one. Sizes and colors could be varied according to your specification. Get your handmade string arts done soon only from Stoned Santa.
5. Dreamer – Who gets dreams to reality and flies without having bounds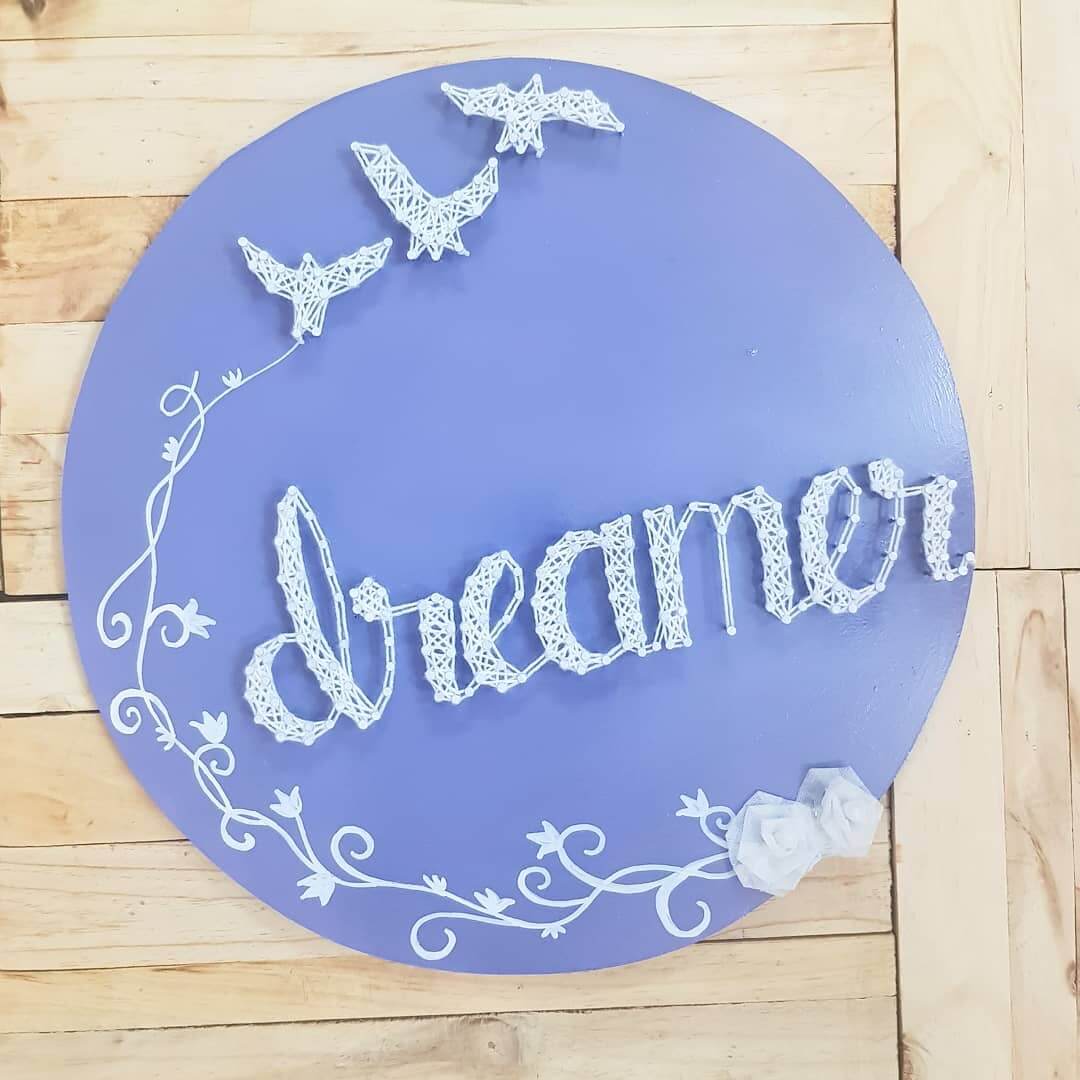 Dreams have got no bounds they say. Travelers are the ones who are dreamers as well as doers. Gift your friends who love travelling and exploring with an amazing handmade string art. Let them realize that they've got no bounds for their passion and you encourage them with what you want them to perceive. 
If you can dream it, then you can achieve it.
– Walt Disney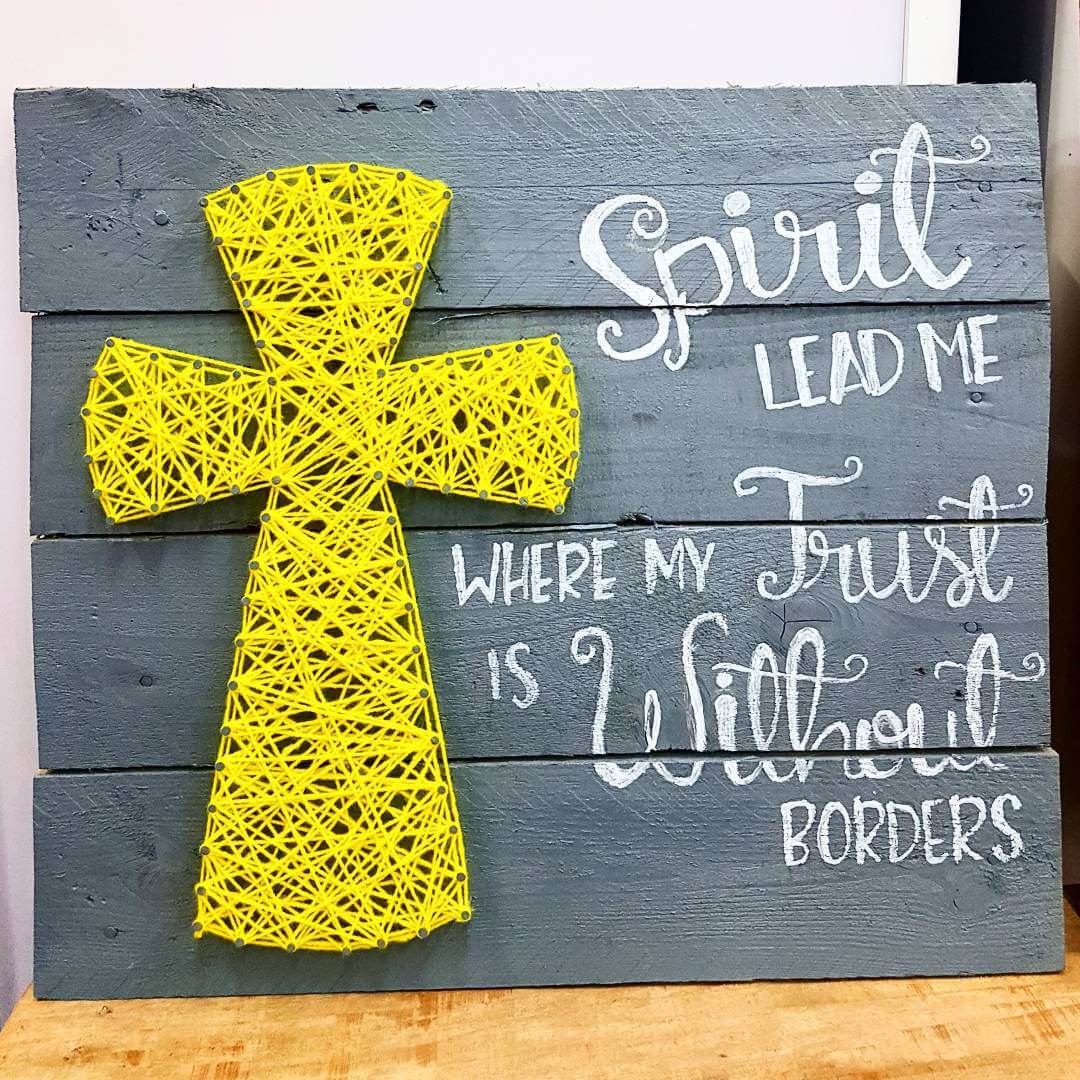 A great man once said, "Sometimes in the wings of change we find our true directions."
Here's a truly motivating handmade string art which a traveler or a dreamer would love to have. A windmill signifies passion. It tells us to do what we love. It gets excited and generates power when there is air. It means, we must do what excites us to get the best out of us. Get a travel oriented windmill handmade string art made with lots of love from Stoned Santa.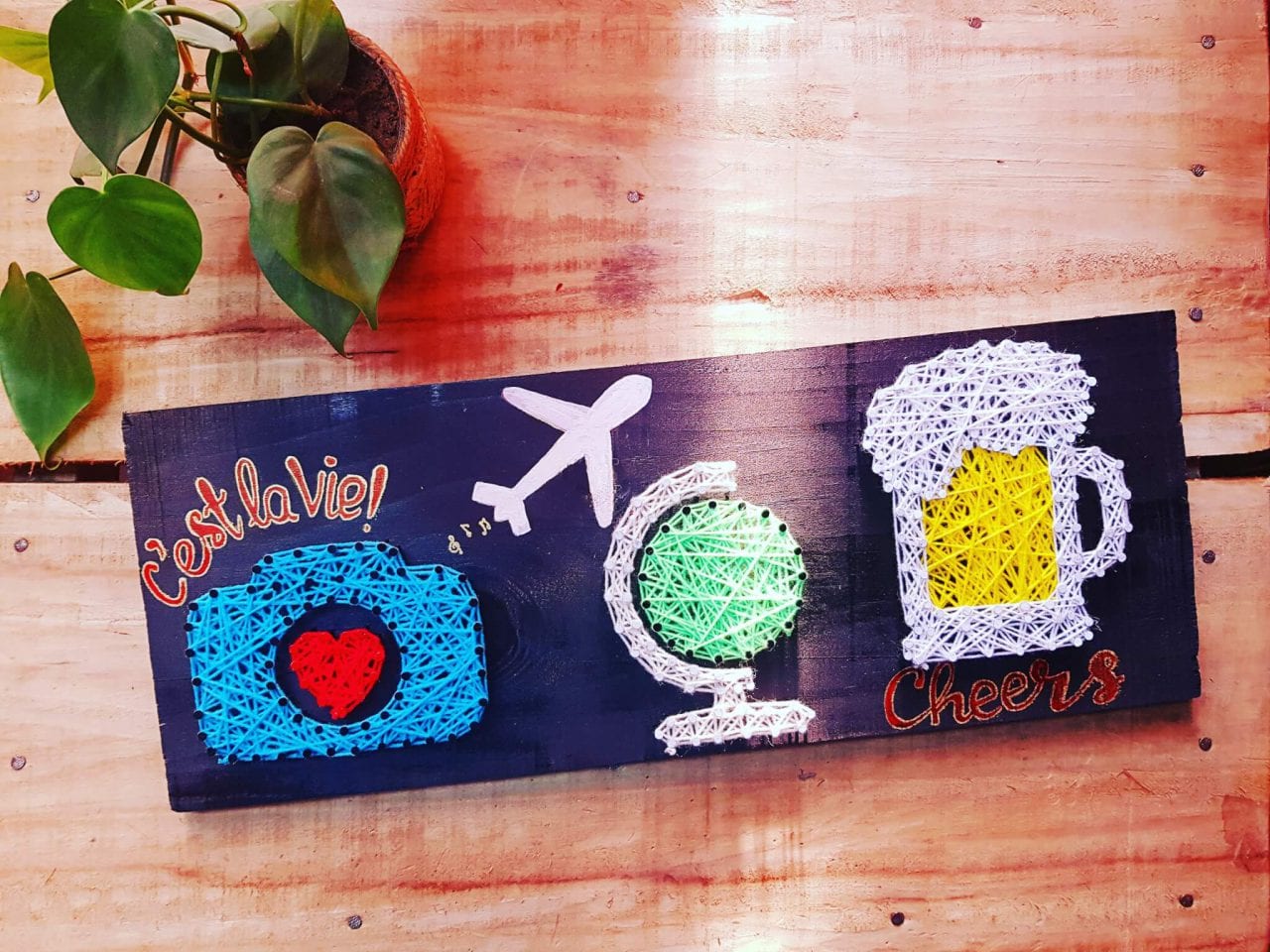 One day it so happened that we got an order from a girl who wanted to gift something for her boyfriend who was a wanderlust. He loved to travel and had a great passion towards meeting new people and making memories. Every time he returned from a trip, he's throw her a small beer party! This is what the artist prepared for him. Of course the picture says it all !
"Man cannot discover new oceans unless he has the courage to lose sight of the shore."

                                                                                                                       – Andre Gide
8. Not all who wander are lost !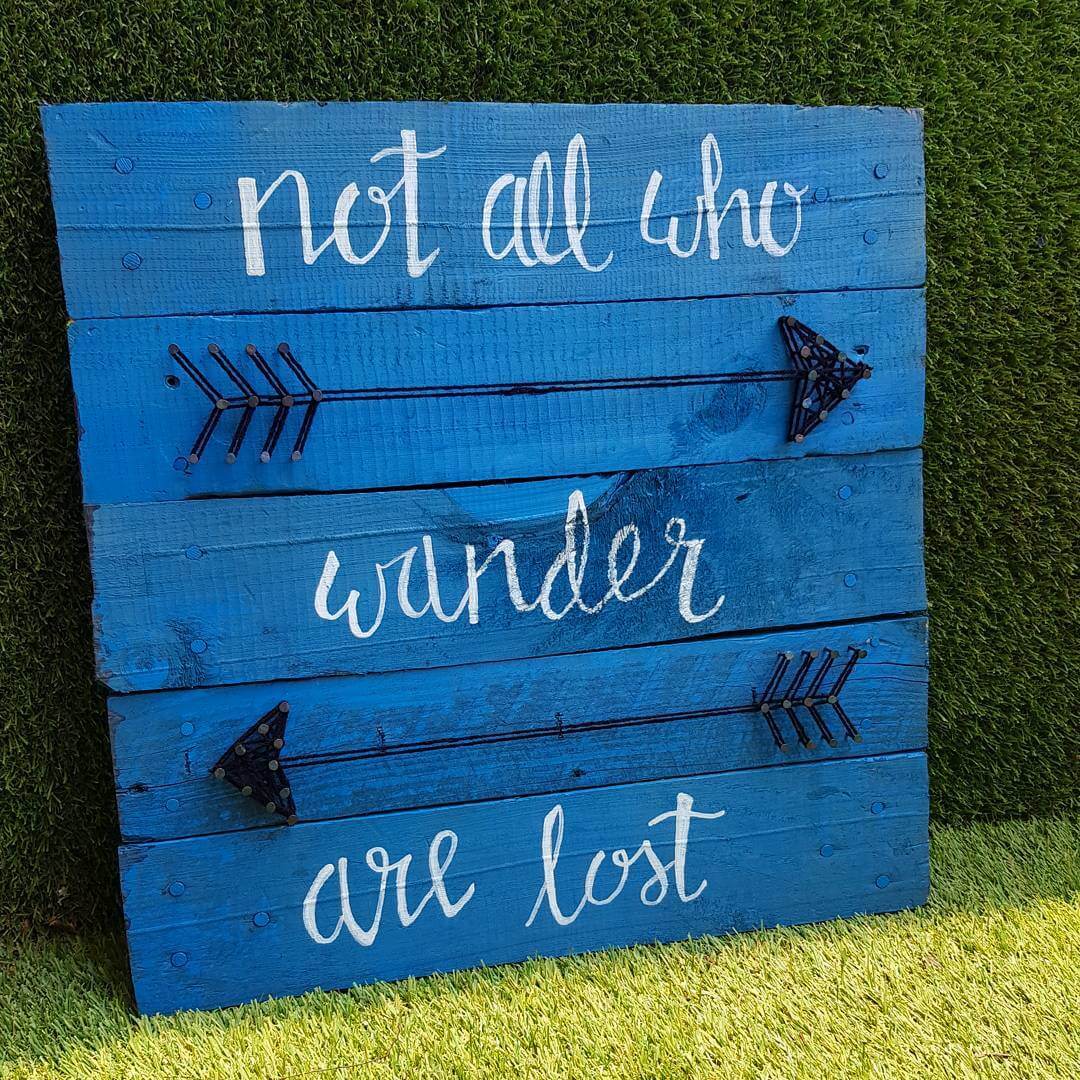 Travel! Travel and Travel ! Happiness overloaded in a single word. Travelers are the ones who find themselves in travelling and seem to be lost to the rest of the world. They are connected to nature, away from the virtual world and near to their own self.
9. Yacht – You can't cross the sea merely by standing and staring at the water !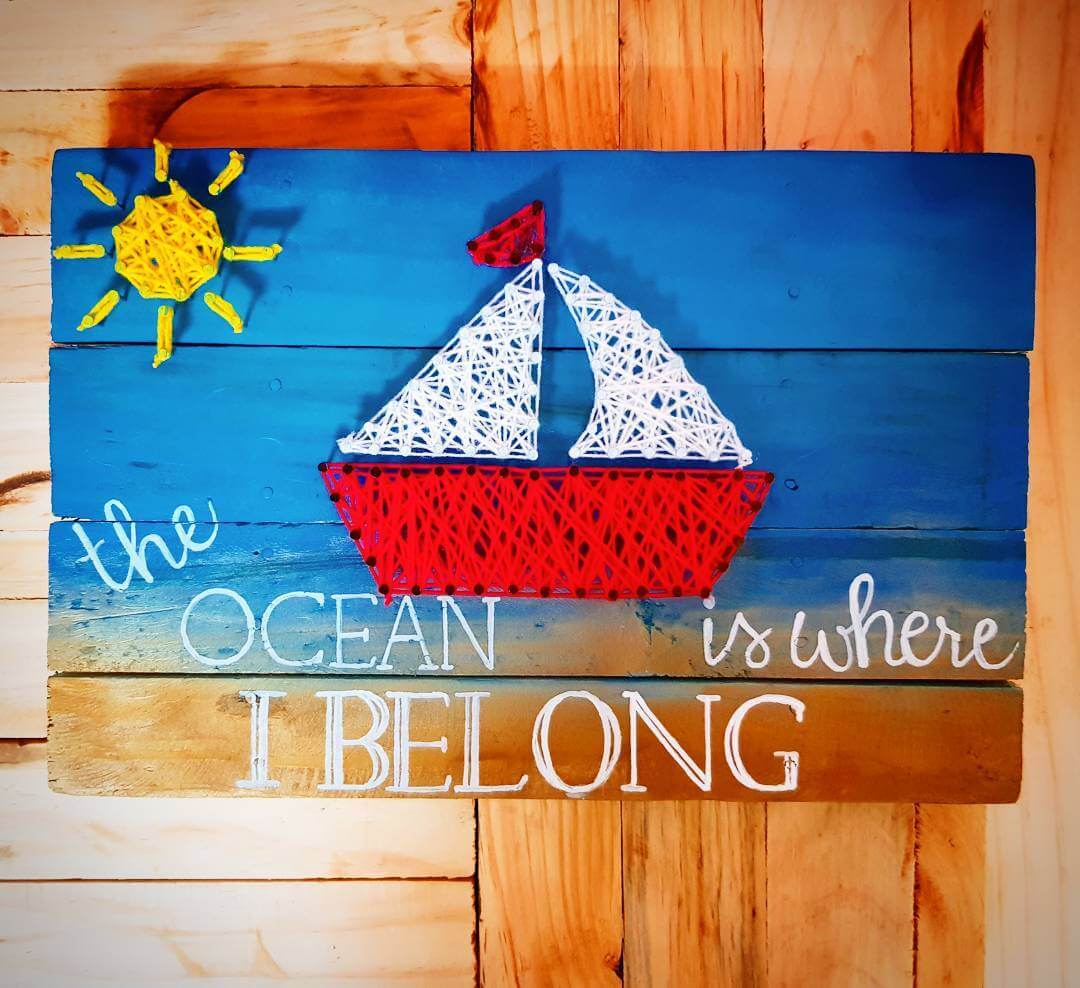 The ship is always safe in a harbor! Is it where it is meant to be? No ways. It's meant to sail across the seas, embracing the salts and witnessing the beautiful creatures underneath. Ocean is another world, that needs to be explored. 
I am a small stream flowing across a town,
I wish I could become a river, who joins the ocean..
The ocean which I never saw, the ocean which is wild,
I dream of having a companion, who crashes on the beach with rage,
My route is questing to join, the unseen ocean, the one that roars..
One fine day, beloved, the ocean would accept me as I am,
And I would lose myself in the blues of
The Unseen Ocean..
– a traveller
10. Adventure awaits ! – Life's an adventure, not a package tool !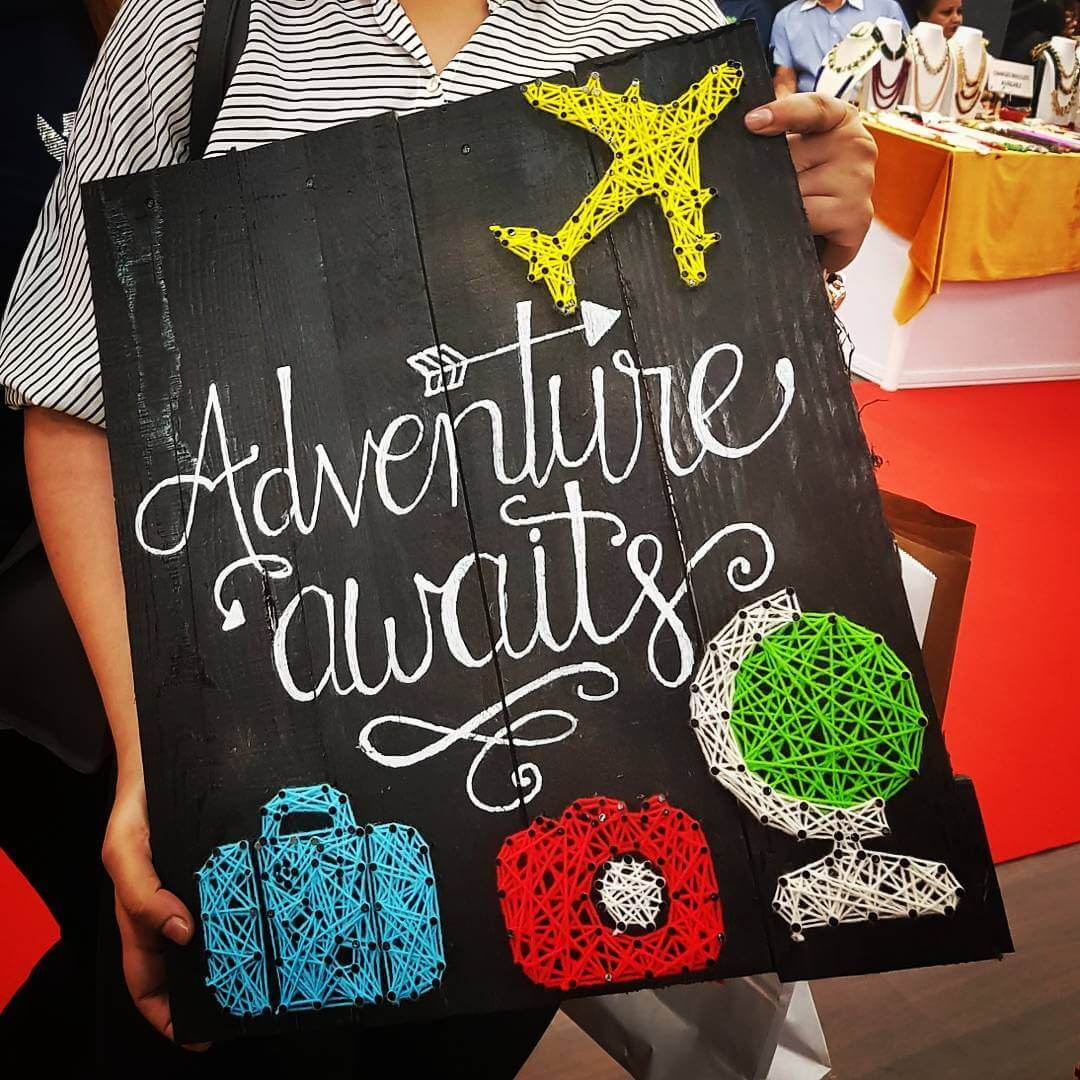 Road not taken is a road that has got the most excitements waited. Why go along the tide when you could actually swim in the direction you want to?
"Two roads diverged in a wood, and I – I took the one less traveled by."
-Robert Frost
11. "I left my heart in so many places", says a traveller.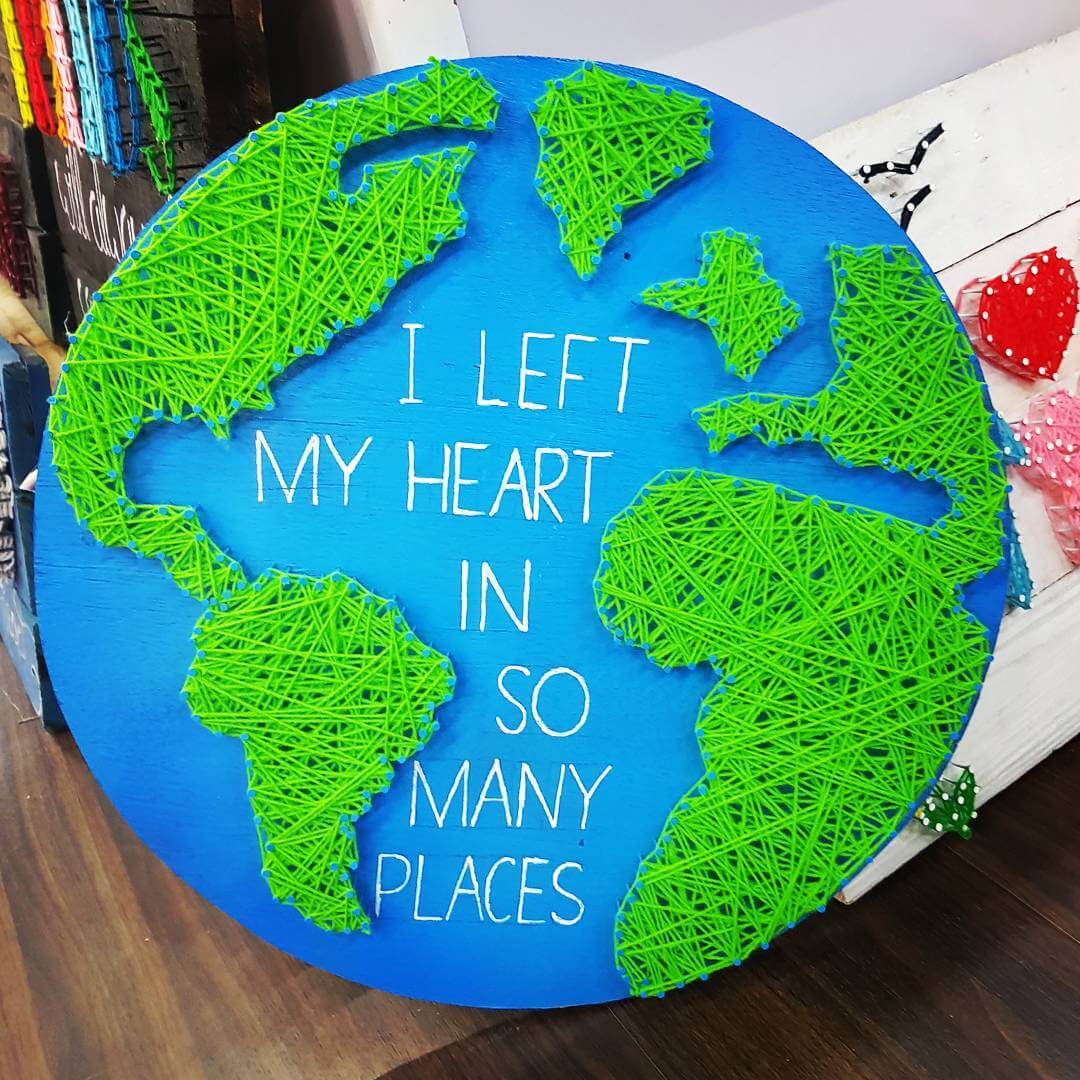 Fahad Al Abri, an Omani fitness coach, discovered the beauty of the handstand when he realised 
that it gave him a different perspective on everything around him. To him, the pose not only symbolises the physical and 
mental strength required to hold it but it also represents standing out of one's comfort zone. Always one to push the boundaries, Fahad has taken on the mission of performing the iconic handstand pose in every city across the world as a way of bringing different cultures together through one common expression- that of viewing upside down.
Having covered an impressive 43 cities so far, one of his favorite views was when he did the handstand in Delhi.